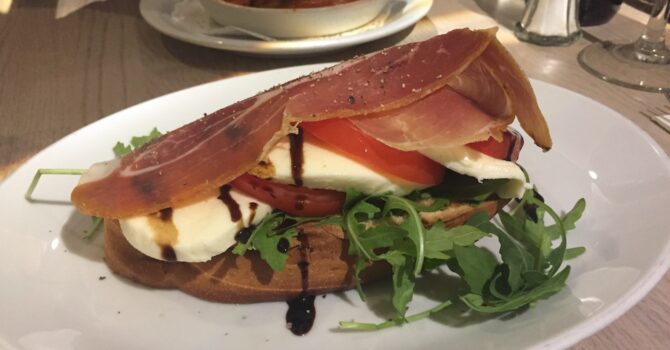 Textbook local Italian ??
Pani's Cafe (61-65 High Bridge, NE1 6BX) been around for 24 years, which in Newcastle tells its own story – some rest on their laurels, some come and go. But Pani's has managed to kick past most of the "basic" Italians. Sure, it's got the comical-sized pepper grinders, penne all'arrabbiata, and tiramisu for puds. But they do it well, and while it's not "£3.95 for 3c", it's typically good value.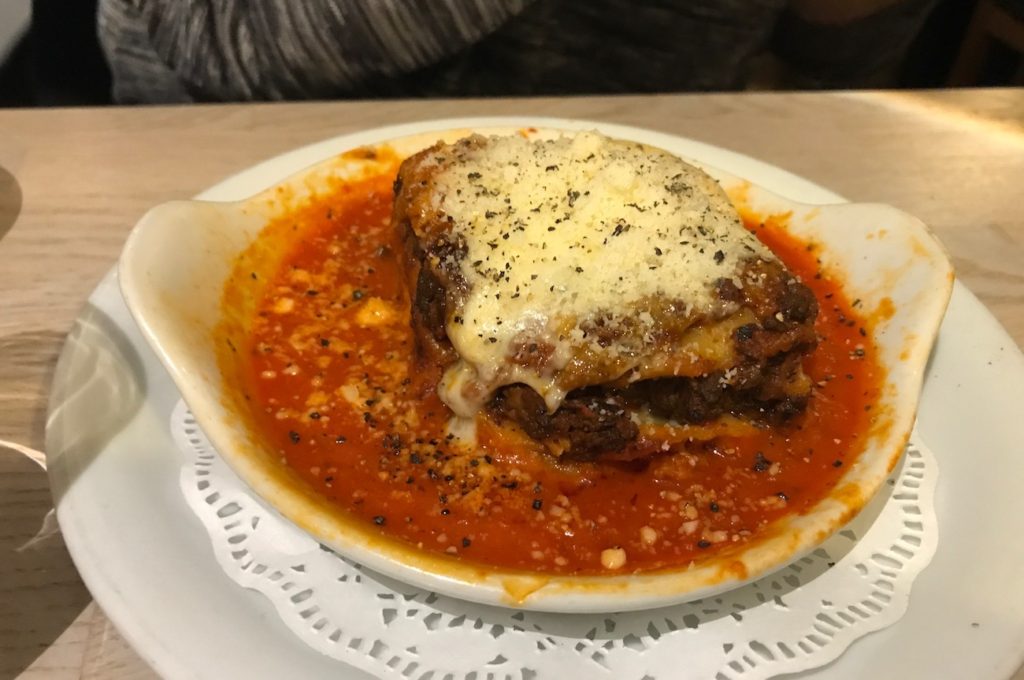 Pani's, while slowly evolving, isn't gonna change the world. But it is the cosy little snug you can go to put the world to rights for a couple of hours. We usually crave it when a big, comforting & low cost feed is needed. The pasta dishes pretty much always hit the mark – simple, sizeable bowls of stuff that yes, you could probably cook at home, but Pani's is for those days when you just can't be arsed.
Kate nearly always gets the lasagne, it's less than seven quid and is just a fine example of the classic. When the weather is being a bit shit, and it's a manic day of Saturday shopping, think sticky ragu, sweet tomato sauce, not having to spend three hours slaving over a soffrito. Win-win.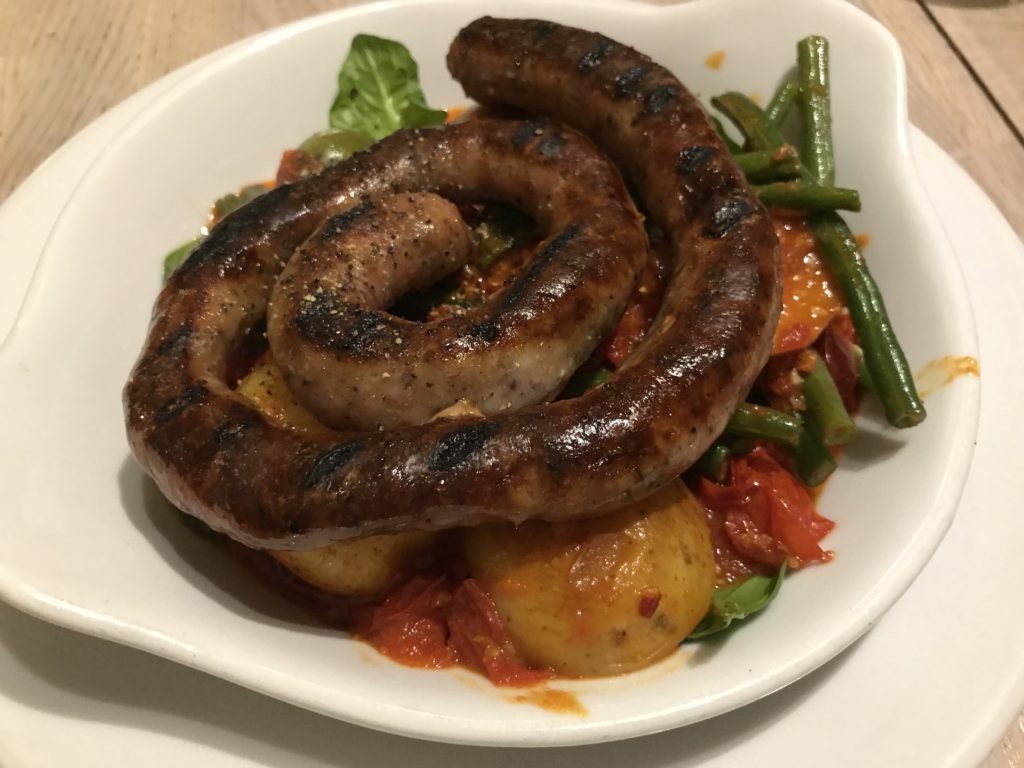 Pani's mostly uses malloreddus (or 'little Saridinian gnocchi') rather than your usual penne/spaghetti/yawn… , and it's delicious. They've only recently started to also offer (disappointingly, bought in) fresh egg pasta, but for the £7-8 you'll spend, dried is more than fine. If you're a pasta purist, you'll want to be at the phenomenal Zucchini, but Pani's is more homely, more sit for a bit and sink a couple of bottles of cheap plonk.
Perfect partner to the lasagne is the salsiccia stew (£11) – with proper girthy Italian sausage laced with fennel, peppers and beans. It's comfort food. Much like Blackfriars, you gravitate to it in the winter. Similarly, the arror'e Sartizzu (above) is "just" sausage with n'duja, potatoes, olives and tomato. But the sum is greater than the parts.
We're a few years on now, and it's really frustrating walking down that bit of Eldon Square and seeing the huge chains still pulling endless punters. The ASK lasagne, for example is almost double the price you'll pay here. Ditch it.
Pani's have recently changed the menu and taken a lot of stuff off which is kinda brave, but the focus is a positive step. They're doubling down on Sardinia, with a local "tapas" menu/small plates. It's easy for this type of Italian to roll out a huge menu, so ??.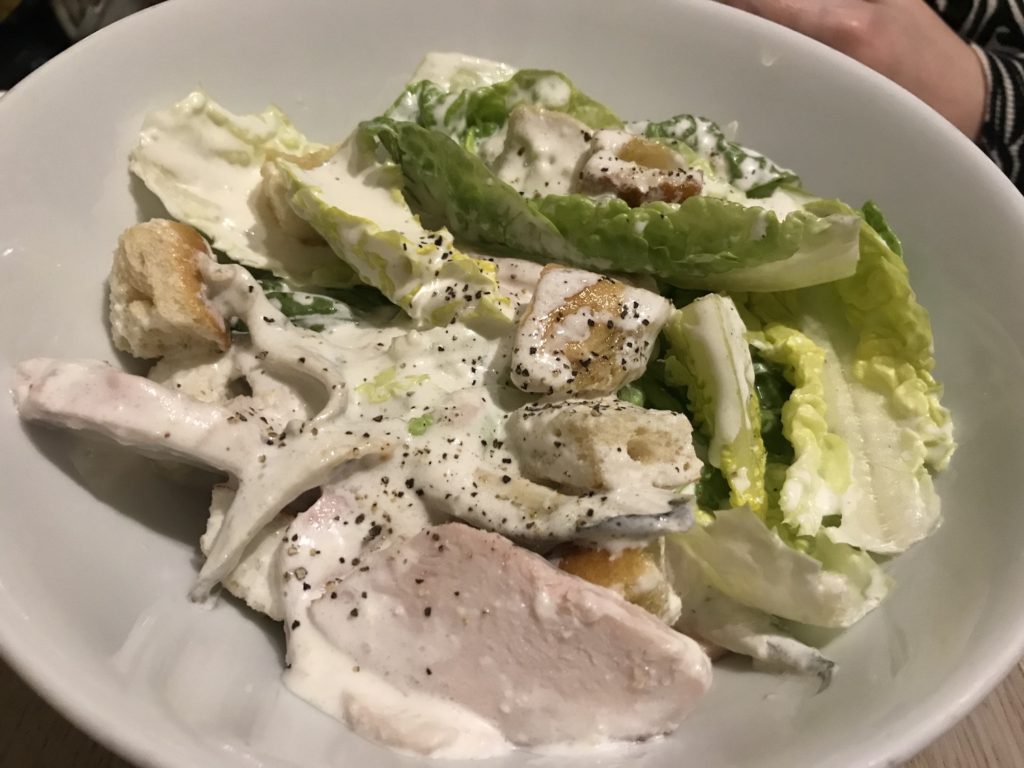 I believe it's still broadly family run, and staff usually give a warm welcome – the buzzy, nearly always busy atmosphere helps with that, though when chocka, staff can be a little cold. Eh, it's Italy, right? Part of the package ??‍♂️
As part of the recent menu changes, there's some decent Sardinian beers and even craft ciders, but otherwise, you're on wine. We can never turn down a bottle of the montepulciano d'abruzzo –  it's soft and juicy and only £13 which means a bottle of wine and two big feeds will nearly always do you les than £30. Can't really complain.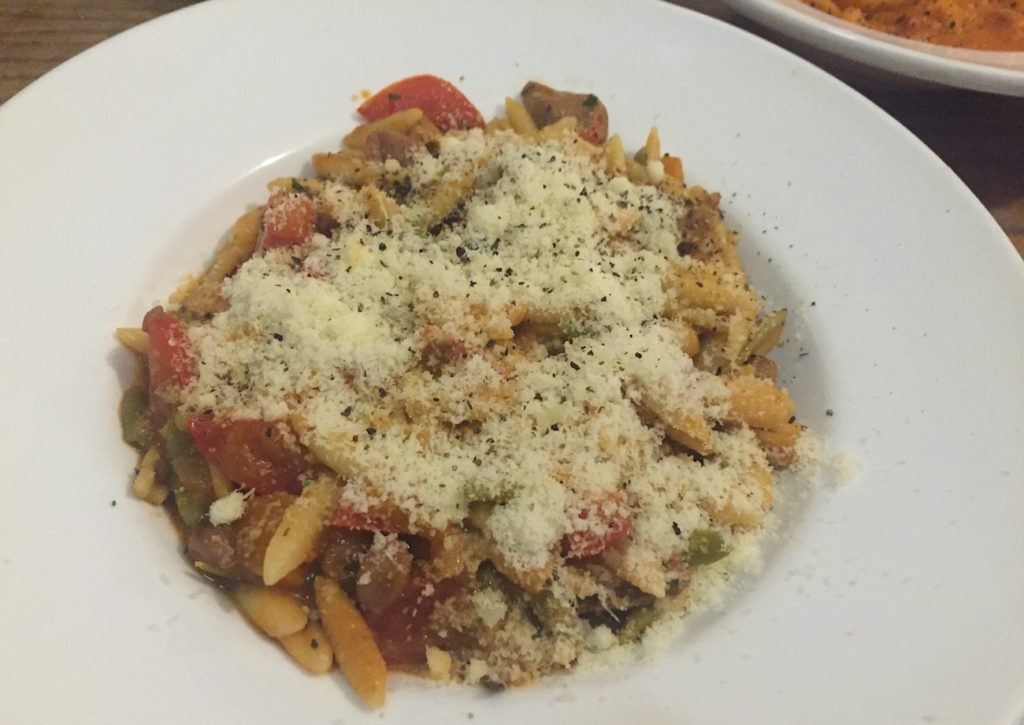 It's not perfect, in fact it's pretty basic at times. And occasionally inconsistent. Come at a bad time and it'll stray into Too Basic territory, but you can generally forgive them for it. The lobster ravioli – well I'm not sure how much actual lobster you get; mozzarella on our bruschetta was fridge cold; bruschetta toppings are slopped on, but y'know, you never really begrudge it. It's too canny.
While I mourn our loss of Caffè Vivo, Pani's remains a bit of a local institution, so I'm gonna guess that most people in Newcastle have been here by now. But if you're a tourist coming to Newcastle reading this, please go here instead of staying safe in ASK, or Bella Italia Eldon Square. You'll come away loving the place, and loving your time in NCL just that little bit more.
Contact: paniscafe.co.uk
Food hygiene rating: 5/5