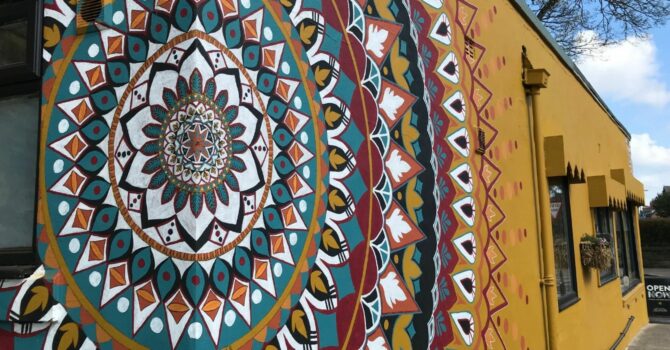 When you do one thing, and do it well ??
Papa Ganoush Jesmond (271 Jesmond Rd, NE2 1LB) is the second full-time venture for the family biz (third if you include the eternally popular weekend stint at HWKRMRKT).
If you've been under a rock for the past few years, the father/son duo serve up Mediterranean inspired salads with falafels, hummus, and shawarma, both out on the roads, and previously doing stints at the likes of Fenwick Food Hall. They've been popular since day dot, and rightfully so. The wraps the guys do are a good value, simple and healthy lunch that I defy anyone to not enjoy.
A couple of years back they took the plunge and opened their own Whitley Bay restaurant, which is just lovely. We'll be back there again soon for a huuuuge feast, but for us Jesmond is so much closer, and it was nice to see them taking over an odd angular unit just off the Coast Road. Stock up from Rehills on the way out.
As the 'meze bar' name implies, it's more 'sandwich shop' than fully-fledged restaurant. The Jesmond branch serves up Papa G's famous meze bowls in a few sizes for £5-£8. They're essentially a fuller take on the signature wraps which you must have had by now. Familiar stuff, just done better.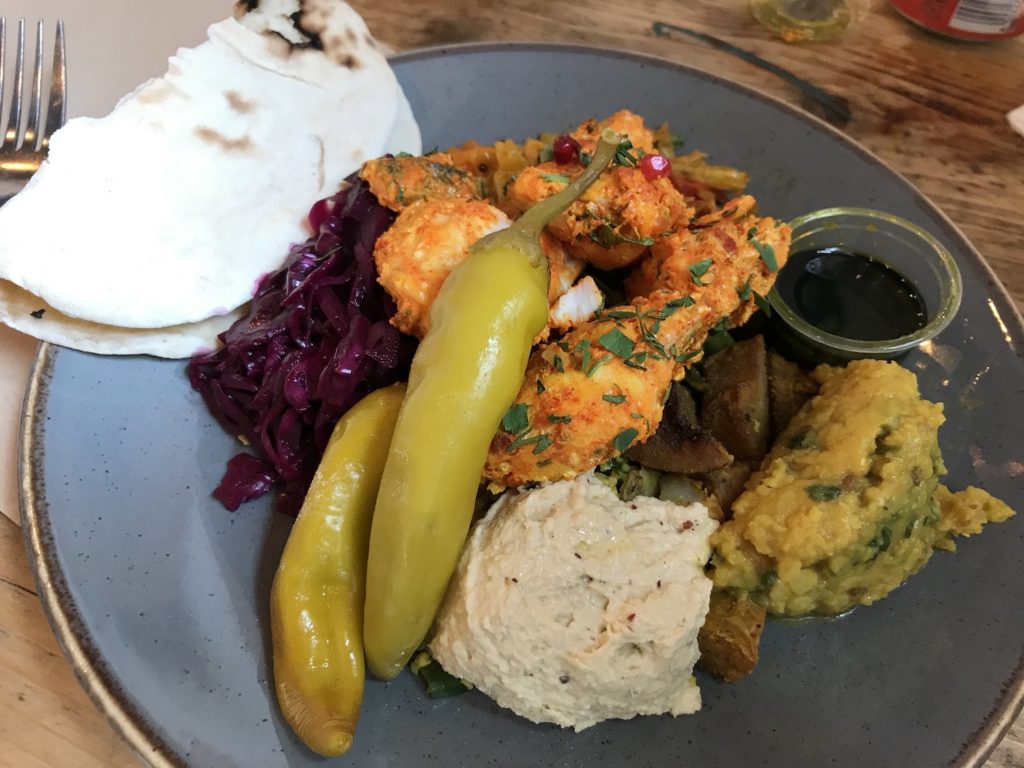 I think the guys are still finding their feet as to what makes the full time menu. There's been a daily soup which was great, though a few other picky bits come & go. One that's stood firm is the 'is it even 2019 if they don't serve it' halloumi fries. I'm not usually fussed on these (sooo done to death), but these are a fine & crunchy example of the fried cheese. For six squid, it'd be nice to have some pomegranate or something as well.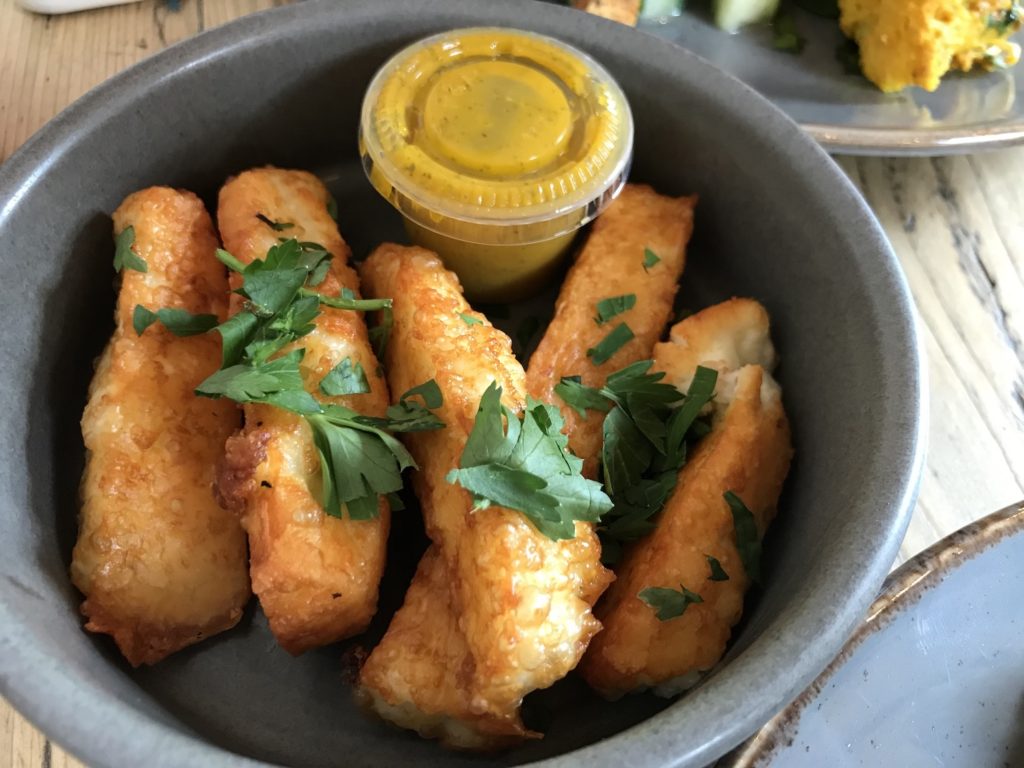 But it's the meze boxes which are the star here. Choose either falafel – Papa G's falafel are particularly herby and well-assembled – chicken, panko halloumi, or fish. They're equally very good, with the firm and meaty hake holding the spices surprisingly well. The chicken trumps any shawarma efforts you'll find in Newcastle.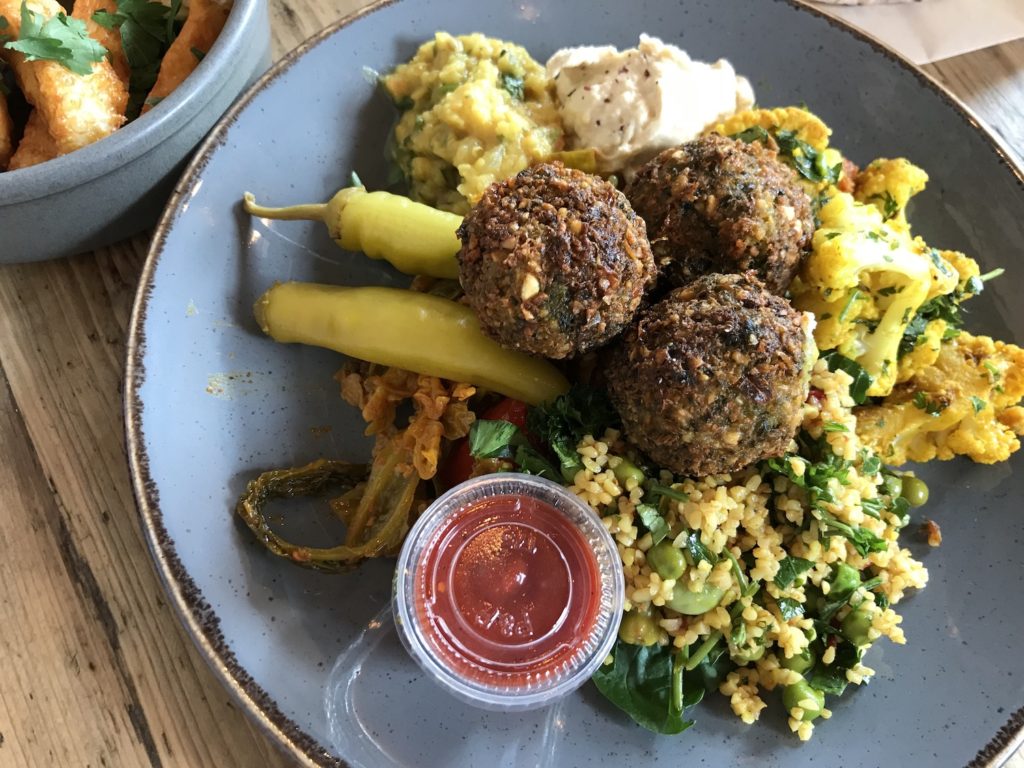 The salads, I'll not go into all of them, about ten or so different takes on pimped up veg. Roasted squash, beetroot, red cabbage. A turmeric cauliflower, green been, a Greek-like tomato and cucumber affair. Cous-cous. Kale. Anything you can probably imagine. And a side of hummus. And a pita. You can't argue with the quality of the feed for such little amount of £££. Bonus: you feel like it's super healthy eating too. It's been a popular Sunday afternoon haunt for us 'give me something to quash this hangover….'
Sauce game has been strong since the beginning – you'll have no doubt had the amba – a lush spiced, smooth and sweet mango dip. The harissa is also worth a mention, as is the chermoula. Get a few and enjoy.
Desserts are currently taken care of by Studio 28 Patisserie, and occasionally the omni-present Proven Goods Doughnuts. The restaurant is now even licensed if you fancy a livener with your meze box, otherwise look out for 40Kola, good smelling coffee, and a few other interesting softies.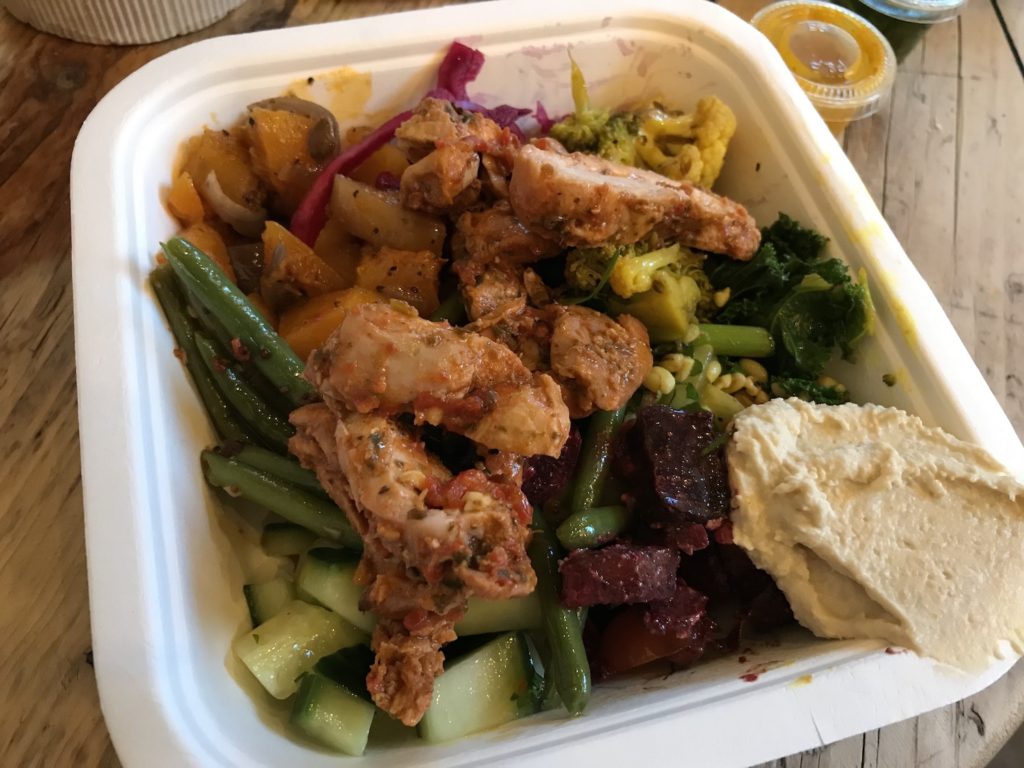 There's a lot of 'street food' in Newcastle these days, and while a significant chunk of it just sadly fades away after a while, the ones that continually refine and improve their game stand the test of time and go on to do great things. Just like Scream for Pizza's new gaff, there's a few vendors who take their one thing, refine it, and the competition just struggles to match it because they're doing it so well.
And deservedly so. If you're anywhere near Jesmond and haven't been to Papa Ganoush's Meze Bar yet, make it happen for a fresh and healthy lunch that's great value too. Even better, get down to the coast and have a feast in their main restaurant. More on that one soon ?
Contact: papaganoush.co.uk
Food hygiene rating: Not yet rated