After years of people moaning for one, Newcastle's very own Patisserie Valerie (NE1 5AE) opened up last month, one of some 90+ stores in the UK. Apparently started way back in 1926 by a Belgian, they're known for, well, patisserie of the pretty and reliable kind. Given that Newcastle is relatively short on great cakes, it's a worth a go for those seeking a sweet treat (and haven't been to one elsewhere). A neb in the window should convince you one way or the other, but I'd say the new Mason & Rye in Fenwick look much smarter.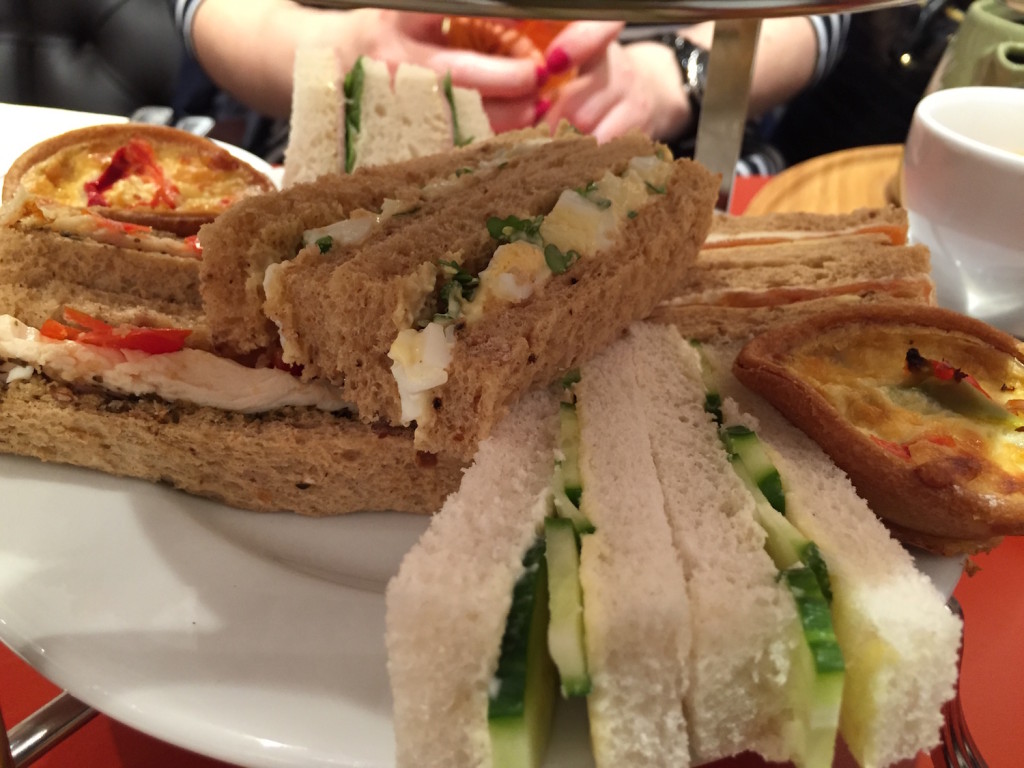 Patisserie Valerie's afternoon tea has evaded me thus far, so that's what we went for. Here, it's £25 for two people which is a great price. ** tip: it is currently on Amazon Local for £19 **. I think they've skimped on portions to keep it to a price point though, which is a real shame.
Saturday – queue for a table. Ugh. Then, the tables are way too small to accommodate the plate assiette required for afternoon tea – it doesn't leave you feeling at all relaxed. And they're too close together, to the point when our neighbour left, her (average-sized) arse nigh-on knocked off our teapot. I mean, it's a pretty small unit, but when you have to do the "let's shuffle every single plate along the table to accommodate five others", it gets tedious quickly.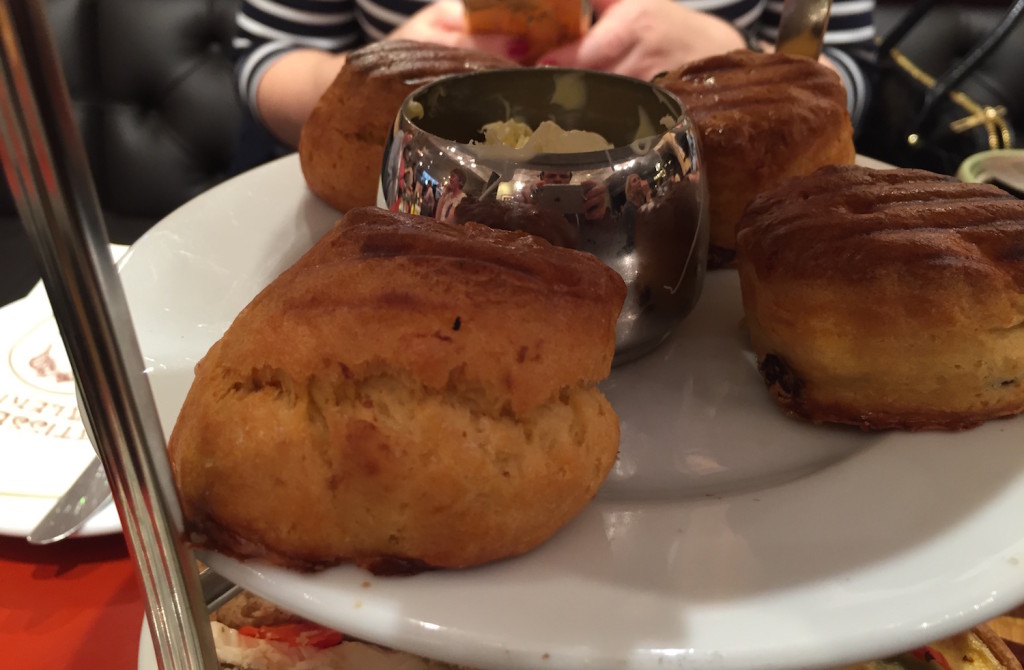 That said, it came out quickly, and the loose leaf teas were of decent quality. Now I love to see a bit of savoury pastry on an afternoon tea so the quiche was most welcome, but wow – spongy pastry is a new one for me. Very cakey, which a quiche just shouldn't be. The finger sandwiches were all buttered, had good fillings, but were very much svelte ladies fingers. Too svelte.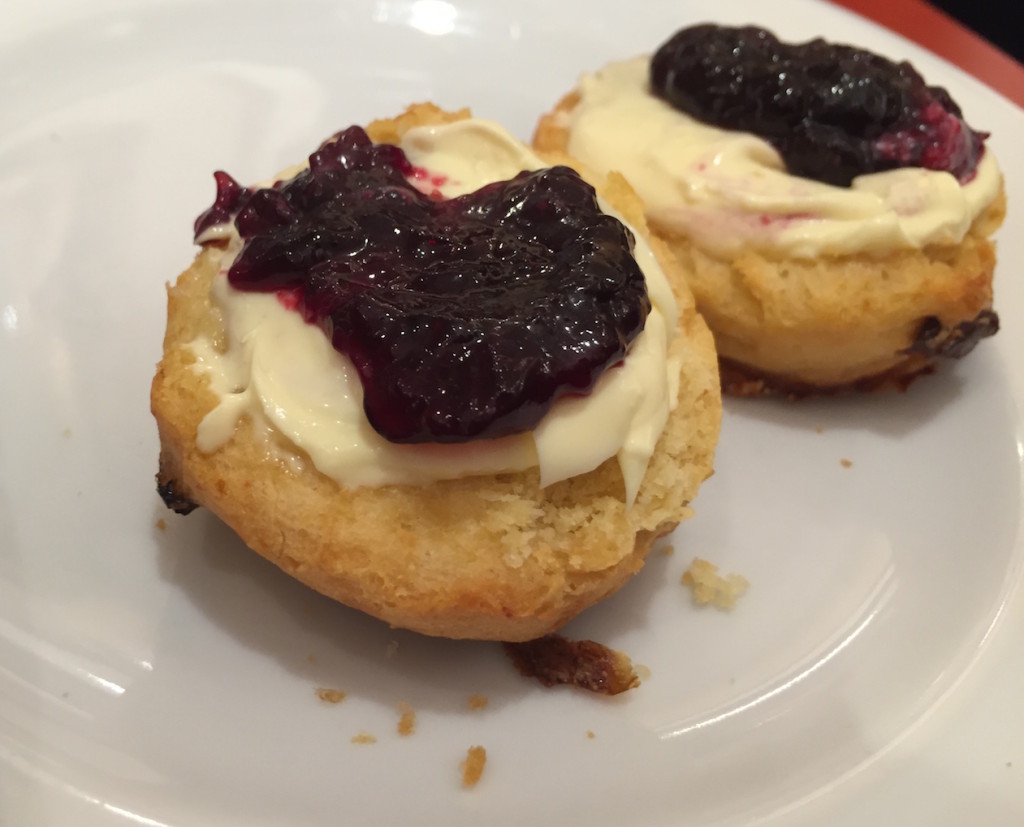 Scones were very buttery, but again, (too) soft, spongy and cakey in texture. There are no fewer than six jams though, which is lovely, and just enough clotted cream to make you feel a bit bad.
Cakes – seeing as they're what Patisserie Valerie is all about – it was disappointing to see a "one between two" approach. There's just nowt dainty about hacking a tiny victoria sponge in two. An indulgent sweet chocolate mousse, a textbook carrot cake, they're all lovely, but you just want more. You'll probably be better off picking something from the very tempting window display – mille-feuille, tart au citron etc. and just having a cuppa.
Special round of applause for our flamboyant server, who was so attentive he should really be working for The Queen. Us, well we went round for pizza not long after our tea. Which speaks volumes. When there's so many lovely options for afternoon tea in Newcastle, I'm afraid, Madame Valerie, this is one we won't be doing again.
Contact: patisserie-valerie.co.uk
Food hygiene rating: Not yet rated