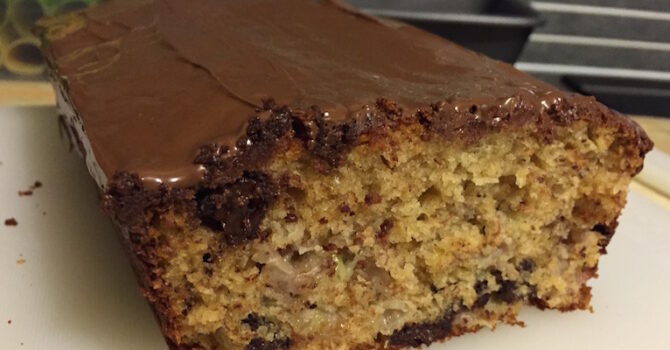 We've been on a bit of a health kick this week, buying only fruit and veg from the Grainger Market in an effort to cut down on the norm of pasta/bread every single day.
The veg bit went well, but as for the fruit, well the bananas, despite a smoothie here and there, always outstay their fruit bowl brethren – and end up in one of my favourite easy bakes.
There's always a few hanging around, this takes less than ten minutes to prepare, and I've made it so many times, this is absolutely a perfect  version for me.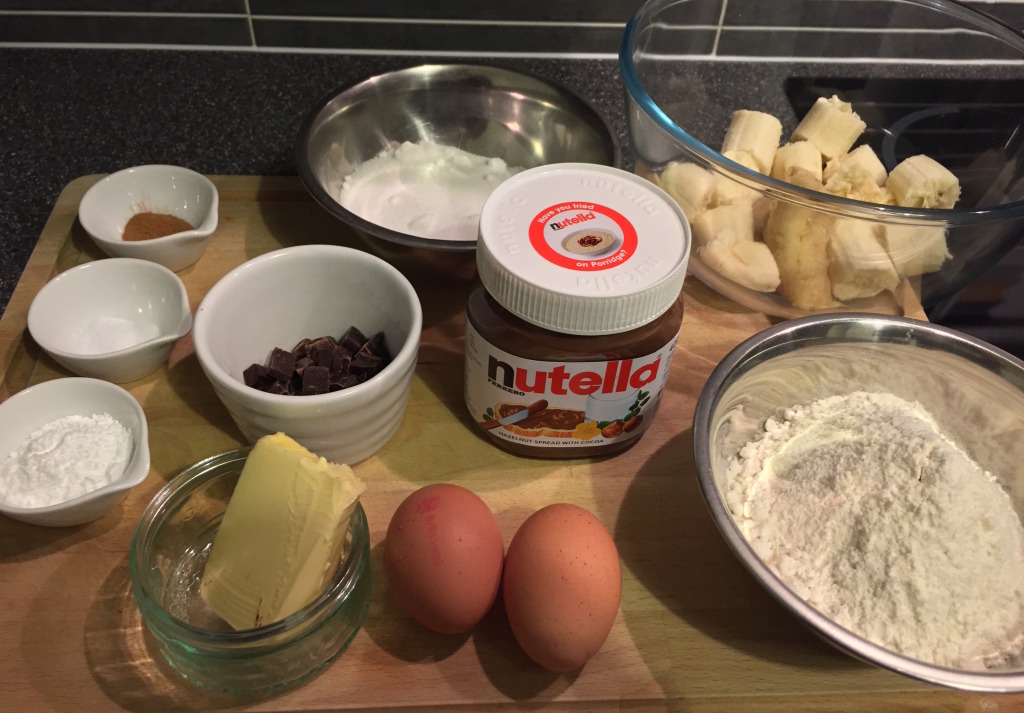 Perfect banana bread (with optional nutella)
three average sized bananas
2 large, free-range eggs
180g plain flour
a mix of 100g golden sugar, 50g caster (or 150g caster)
50g 70%ish dark chocolate
50g very soft butter
2ts baking powder
pinch of salt
1/2ts cinnamon
as much nutella as you like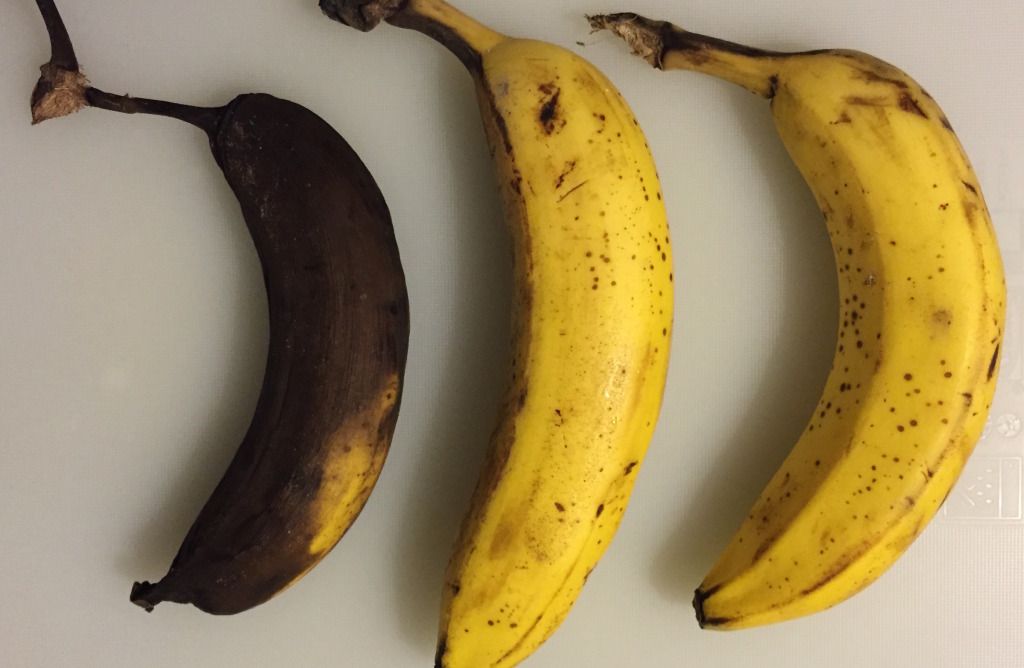 The bananas are obviously key. It's no good using fresh ones. The one on the left here actually had a bit of mould on it, but these give the most banana flavour and moisture to your loaf. Don't waste them, mash two of them right up to a liquid, and include one slightly firmer one, roughly chopped, to give some solid lumps in the batter.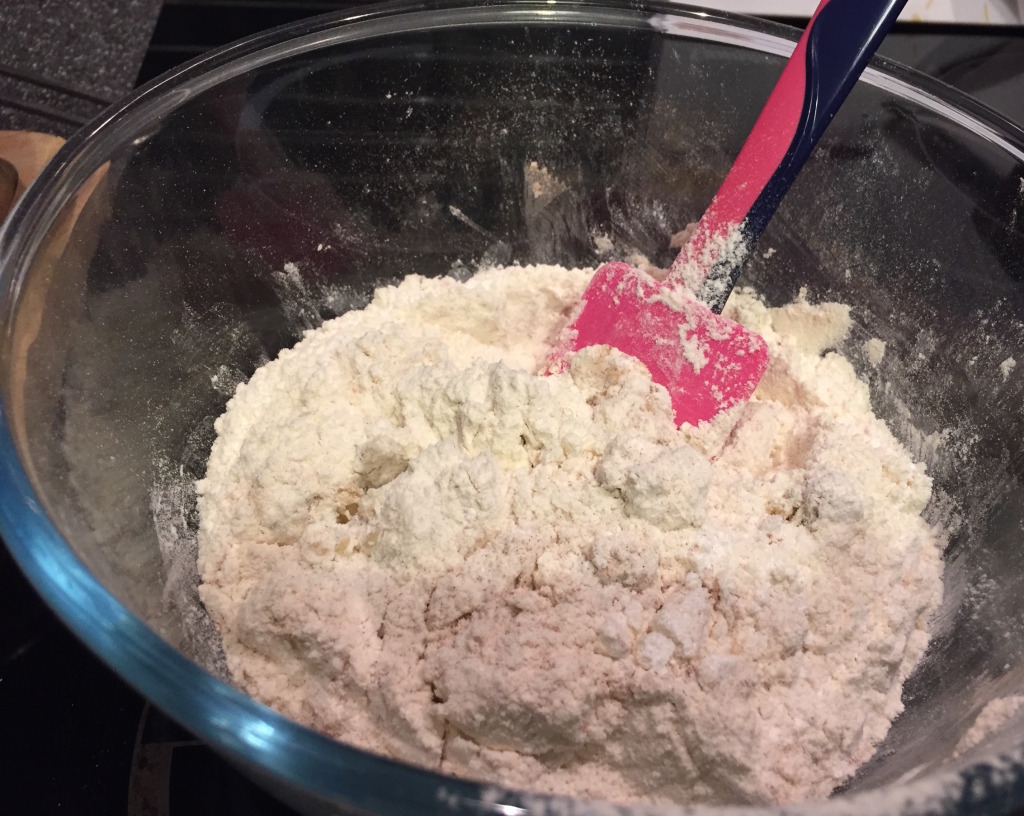 Sift the flour with the rest of the dry ingredients. Stir it in. Easy.
In a separate bowl, whizz up your eggs, and the soft butter. If you wanna make this even easier, do everything with a hand mixer. It takes seconds, or otherwise use your 60p IKEA spatula. These are brilliant. Bought three of these in place of one from Joseph Joseph, and still had money to buy a sieve.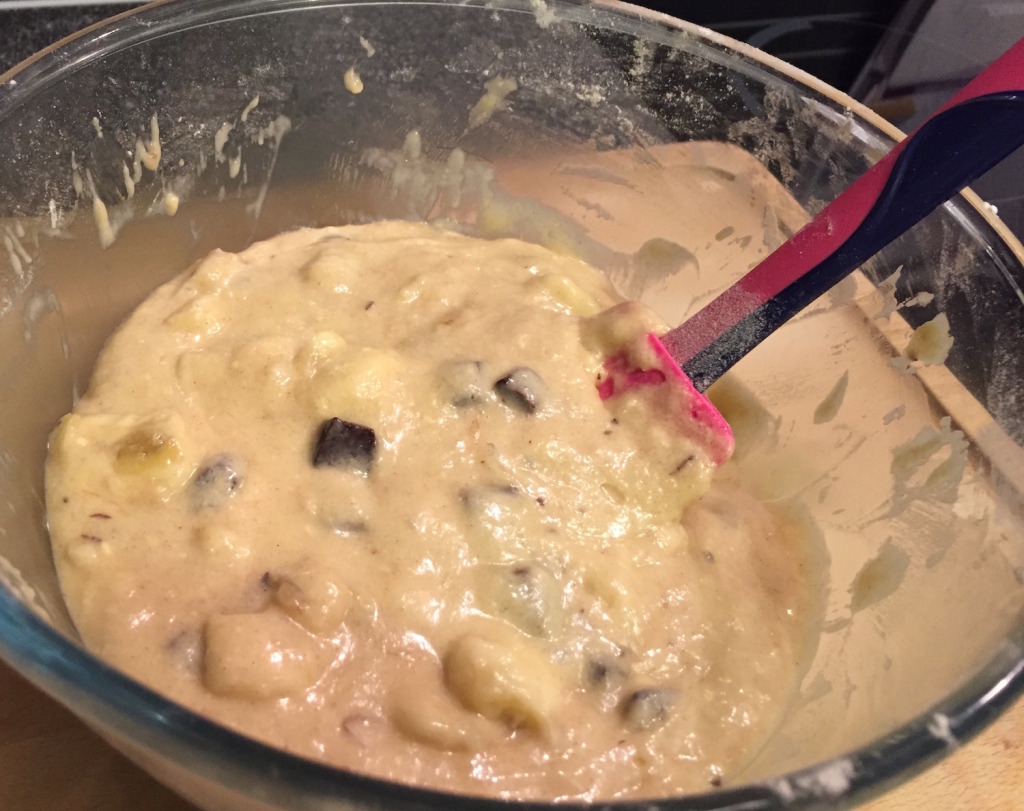 Add the two together and fold everything in until you can see no more flour. Add in your finely chopped chocolate to the final batter. See the lumps of banana and chocolate? Those are important in the final bake. You can add nuts here if you like, I'd add a handful of chopped walnuts for a further interesting texture, but can never afford to buy them.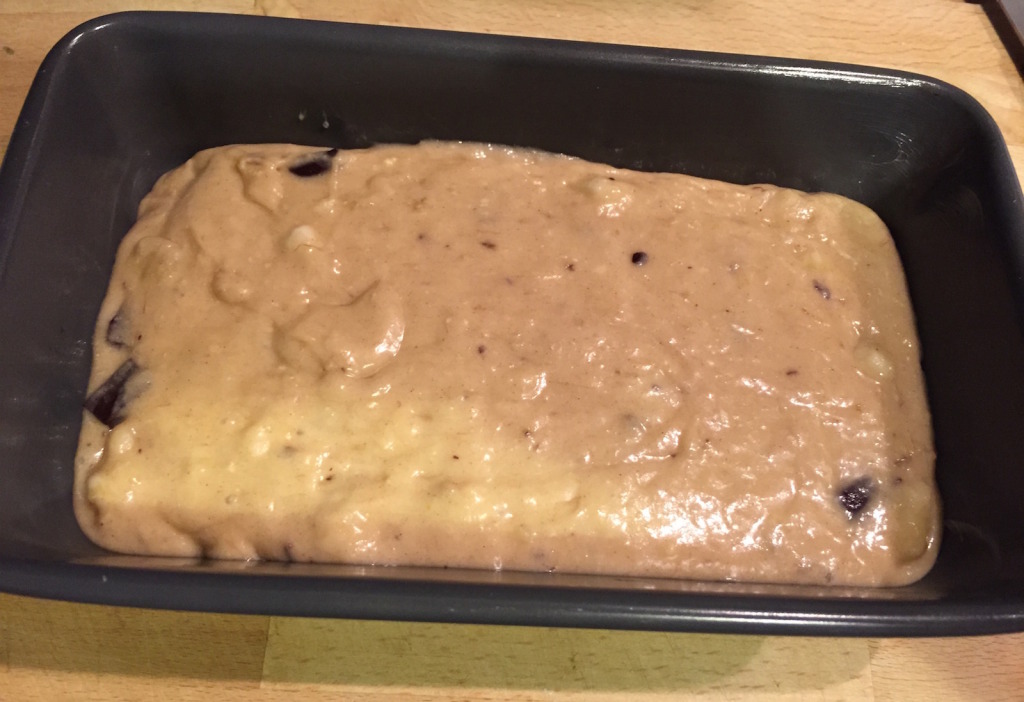 Trying to avoid the sides, slurp it out into a lightly greased baking loaf tin, though I've not yet had a problem with this one sticking – it's super moist. It doesn't even contain that much butter either, so it's one of the healthier cakes you can get away with.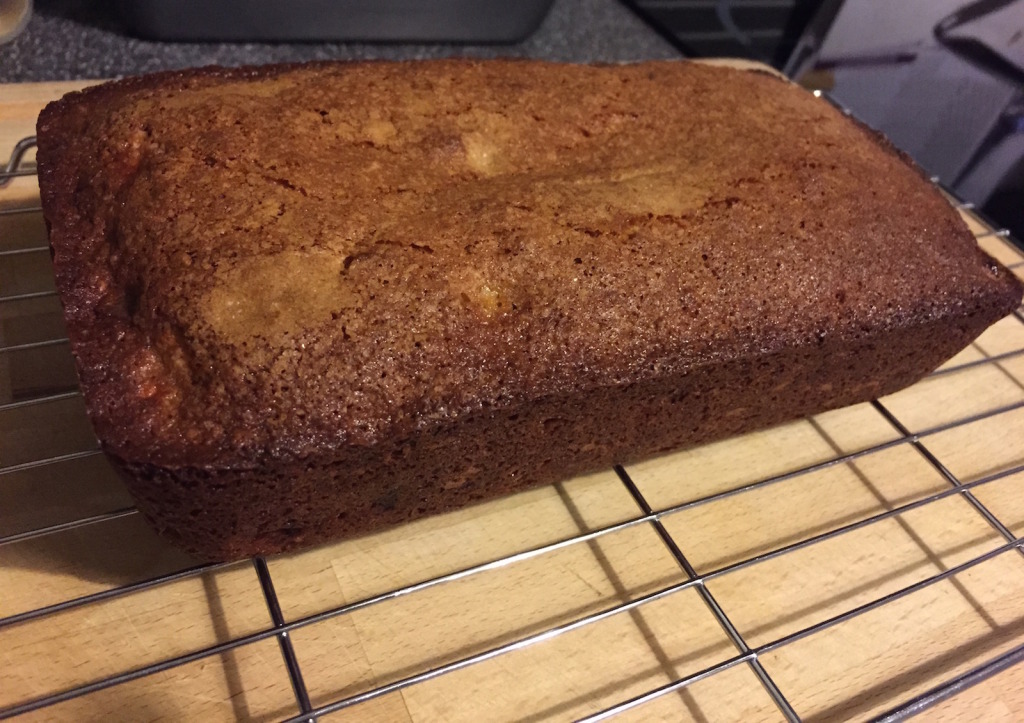 Bake for one hour at 190oC or until a sewer comes out dry. Leave to dry as A) it has a much better texture when cooled, and B) you don't wanna be spreading nutella over something warm. With a palette knife, or just your trusty spatula, slather on a load of the nutella, maybe a third of a pot, and a spoonful for the cook, too.
It's best fully cooled, as it firms up a lot, and as is the case with a lot of the best cooking, it's even better the next day. Add a cup of tea, or coffee (buy a coffee machine here), and you're laughing. It's moist, not overly sweet, with chunks of banana and melty dark chocolate running throughout. It's my favourite version of banana bread, and one of the easiest bakes there is. Enjoy!