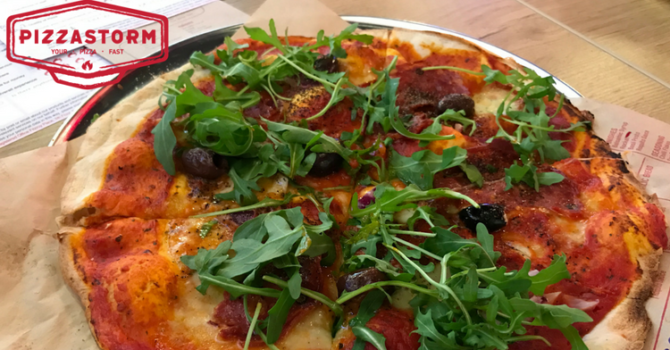 Crap.
One of the first out of the blocks in new Eldon Square development this month was PizzaStorm. Why PizzaStorm as opposed to the other great pizzas in Newcastle? Their big USP is "our pizza with your personality". That's unlimited toppings, if your personality is tuna, ham, and barbecue sauce on a pizza. I reckon it's a USP that should have either stayed in the US, or shouldn't exist. But hey, I got called the pizza police not too long ago, so maybe it's just me ?
There's only one other branch so it's not like it's part of a huge chain. And they've stuck purely to pizza, but the problem is that if you do a single dish concept it has to be better than everywhere else doing even just an average job. Trouble is, PizzaStorm (Eldon Square, NE1 7JB) is not even as good as the pizza you'd get in a 3 courses for a fiver special at Unos.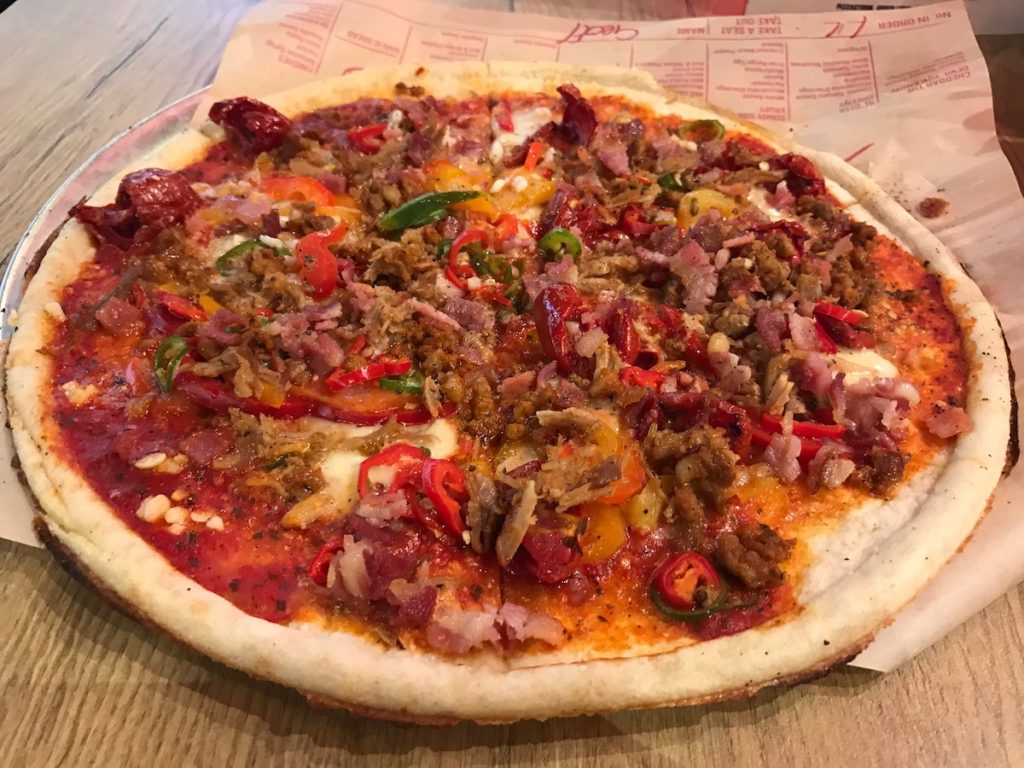 They're 11-inch, and unless you're on the lunchtime fiver deal, £8.45 no matter what you get. They can guff on all they like about being stone-baked, the first impression you get is seeing your base being being sprayed with some sort of lube, and being pancake-pressed and part-cooked by the "PizzaBaseCreator 5000" machine ?. If automation is the future, then stop the world 'cos I wanna get off.
It's a world away from even Pizza Express tossing their dough, never mind the sheer fucking artistry of Cal's Own. Then they're claiming your pizza is done in 3 minutes, which is fine, except for the fact their subway-style slide-along-the-topings-trays arrangement took me 9 minutes before it went in the oven. Yeah, I timed it.
That's all well and good, but pizza is pizza, and even bad pizza is good, right? Well nah, this has gotta be one of the worst crusts I've ever had. Think an oily bleachy-flavoured tortilla that's been in a panini press for too long. It's so pallid I LEFT MY CRUSTS. The best bit. The bit that's almost better than the rest of the pie at Cal's – almost… What was galling was when I collected my pizza, the guy was trimming away some darker bits around the edge of the crust – WTF? Presumably they get complaints of burnt-ness but to be honest, any extra flavour would have been good flavour.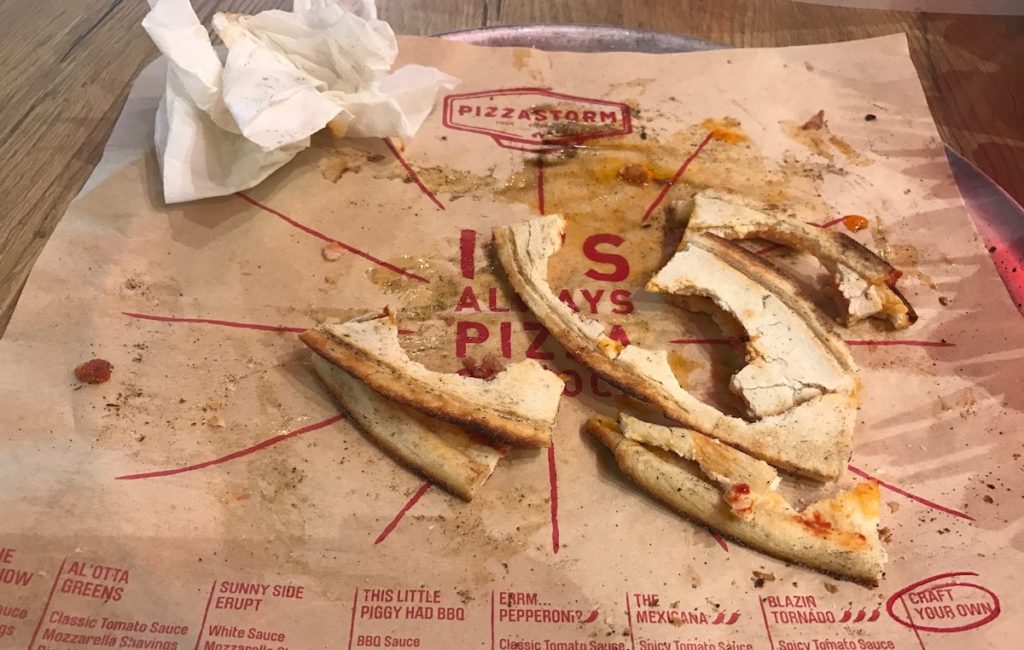 I wanted to go simplicity – so first time round had a pizza with fewer toppings. Doesn't really work, which is fine as you're obviously meant to load it up. So I tried that this evening, adding no fewer than four varieties of pig, sun-dried toms, roasted peppers, and it just didn't even taste of much, never mind meat.
There's a heavy upsell onto drinks, unlimited ice cream, and no table service. And that's your lot. I just don't get it, but maybe others will. The Grey's Quarter hasn't done a great deal to win me over – that said I've had two solid lunches at Reds this week, but I won't be returning to PizzaStorm, and here's some alternatives so you don't have to either: Cal's Own, Rossopomodoro, DatBar, Pizza by the Slice, Pizzeria Italia.
Contact: pizzastorm.pizza
Food hygiene rating: Not yet rated