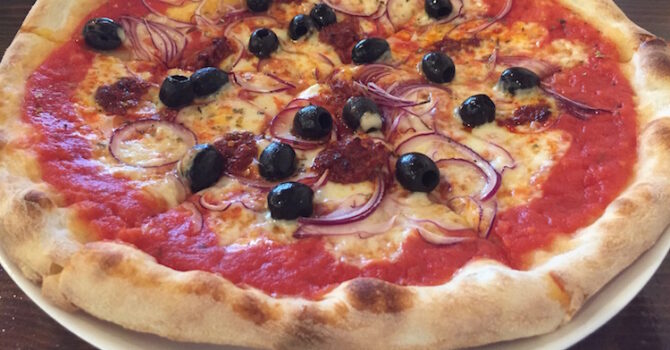 Pizza by the Slice grows up.
UPDATE: In late 2017 the original owners moved back to Italy, selling the restaurant to the Pizza by the Slice guys.
Do you remember Pizza by the Slice – the legendary takeaway pizza stall in the Grainger Market? If you don't, where have you been? It's been and gone, and come back again.
The original owners shut up shop in 2014, apparently jetting back to native Italia, handing over to new buyers. Despite personally training the newbies up in the art of pizza before leaving, it's fair to say that the slices just haven't been quite as good. Still a lovely little pizza but missing that je ne sais quoi.
But, did you know since then, original owners are back (did they ever leave?), and have only gone and opened a bloody full-on restaurant in Benton?
Now, sometimes, these blog posts can waffle on for 1000+ words, but let's keep this one simple. Have a gander at this for a minute. Seriously ?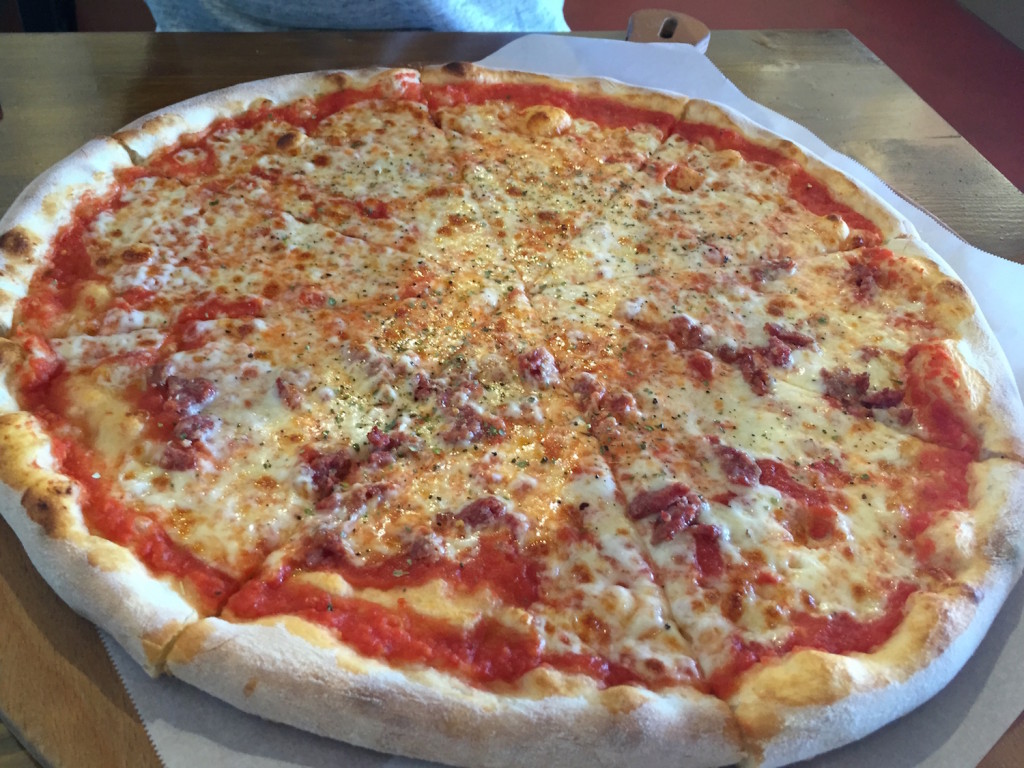 £6.90 for that. To give you some comparison, a similar pizza from Zizzi in the metrocentre is £11.45. Cal's Own, yes it's a different kettle of fish, but similar/if not more than that. The 20″ pie we had at Manny's, almost three times the cost.
Pizza is something done badly all over Newcastle, but this is the real deal. It's the definition of not-fussy – just simple ingredients, cooked quickly to produce something that is just a joy to eat. OK – I don't think they obsess over ingredient sourcing, like Cal's proudly-imported-San-Marzano-tomatoes, but damn, it all just tastes so good.
Until Cal's starts selling by the slice again – maybe never – this is the best single slice you are gonna get in Newcastle. Slice of margherita? £1.70. I challenge you to find a better priced lunch than that (I normally get two slices). A full pie is ~£7-7.50. Several San Pellegrino flavours for only a quid. There's panini/calzones at a lunchtime, and BYO, which, given close proximity to Four Lane Ends metro is something I'm looking forward to indulging in. They do takeaway, of course, though thankfully for my wallet and my waistline, not delivery – yet…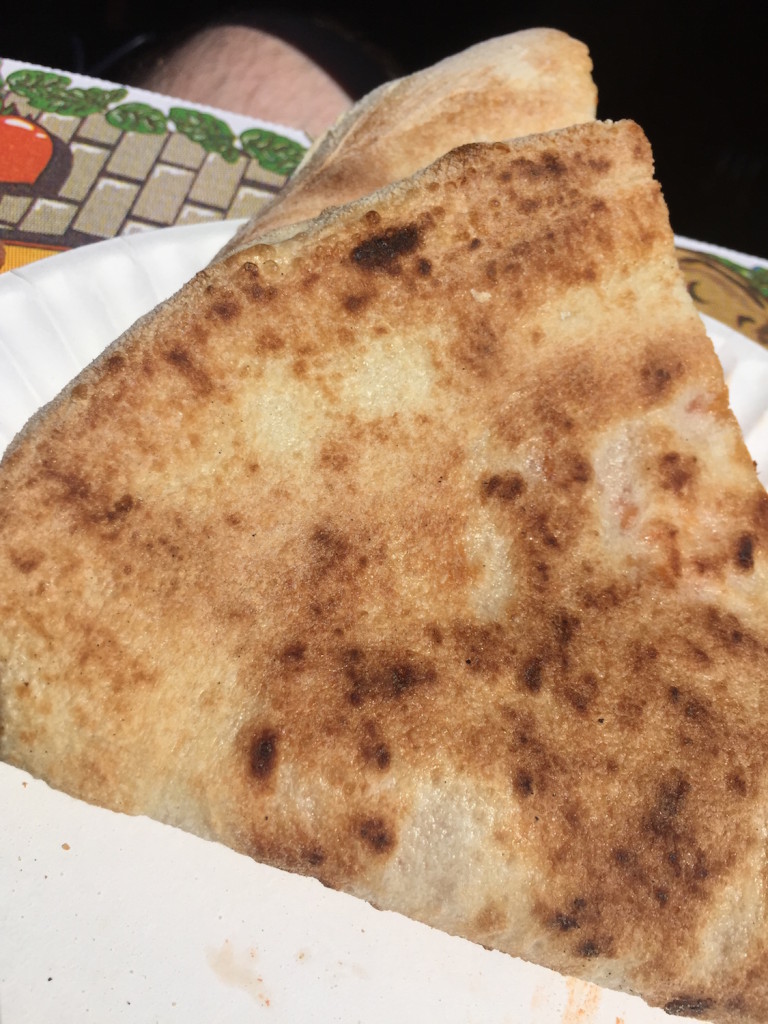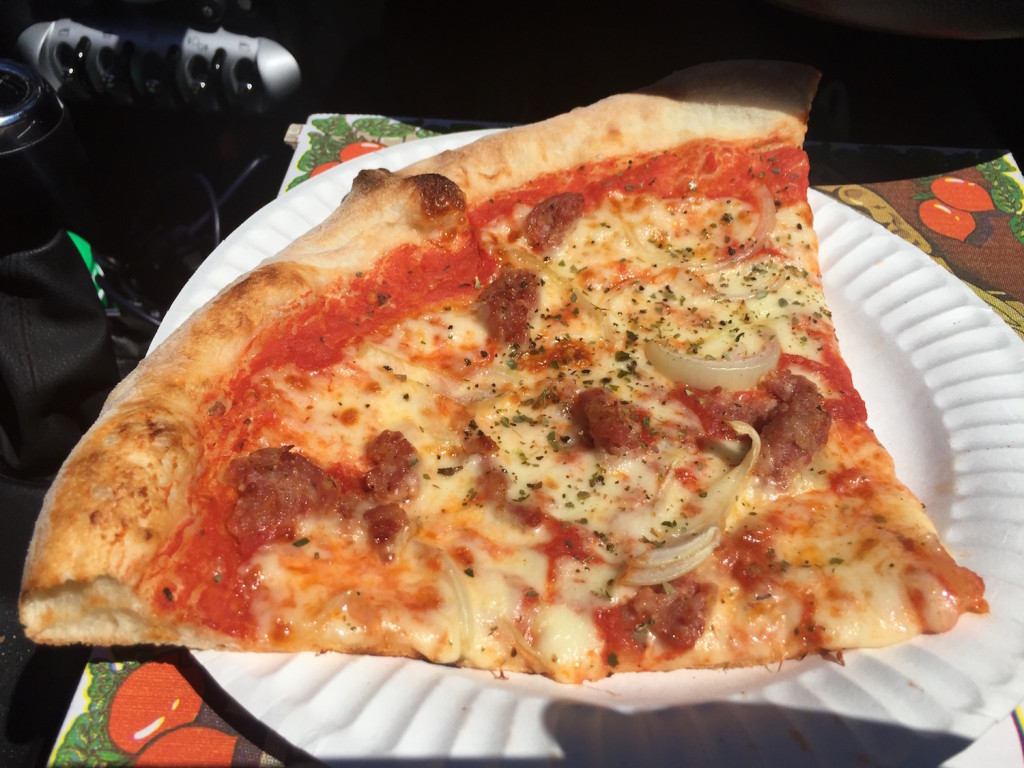 There's no messing about on the menu – take your pick from a few Italian meats, a handful of veggies, and a couple of cheeses. What keeps it interesting is weekly specials – they delved into n'djua land this week, with olives & red onion, and the result was stellar. Roast beef with shaved parmigiano and rocket was a savoury taste bomb last week, and there was speck with artichokes before that. Also was a fan of this pizza bianca with pesto.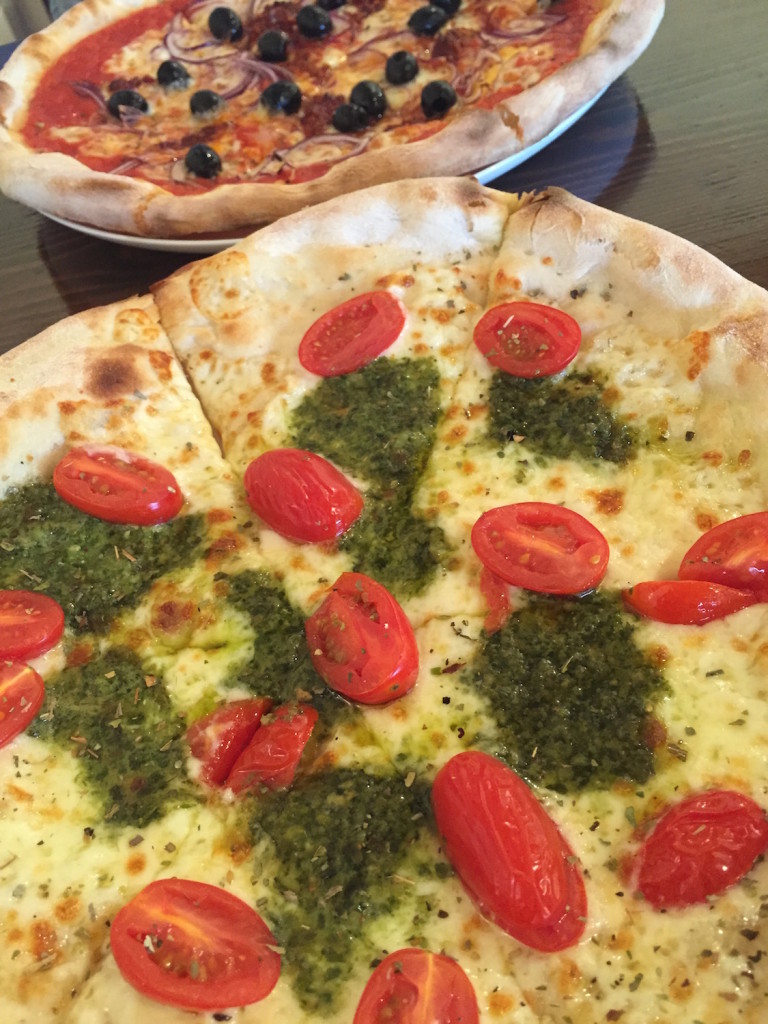 Owners Lisa & Roberto are lovely too, and it's easy to see their passion for what they do. They've set up a simple restaurant, no marketing as such, absolutely no frills, no grand launch event, just superlative pizza. It's the complete antithesis to what's going on in NE1 at the moment, with huge openings from ever-expanding – in size and number – chains, massive hype, and subsequent failure to deliver on the end product. I implore you, please, just once, go to Pizzeria Italia and give it a try. Newcastle needs more places like this.
Find Pizzeria Italia at the top of Benton park Road, NE7 7LX (right next to the four lane ends roundabout).
Contact: pizzeriaitalianewcastle.com ?
Food hygiene rating: Not yet rated