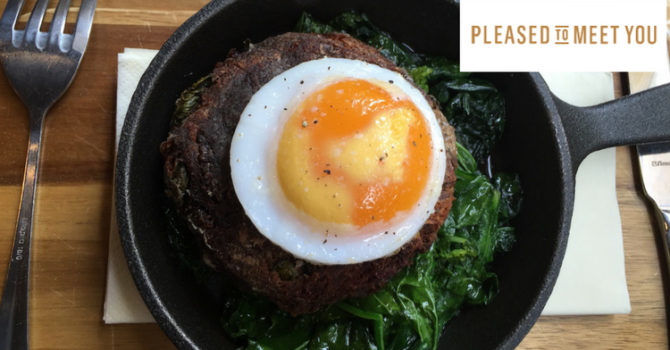 Top Newcastle chef revitalises 'drinks-always-better-than-food' bar.
We went along to Pleased to Meet You (High Bridge, NE1 1EW) on my birthday. In the name of saving some money thanks to the cash-black-hole that is home ownership, checked out the very reasonably priced lunch menu.
For the uninitiated, it's a restaurant which has always played second fiddle to the popular attached gin bar. Part of the Ladhar Leisure Group, which you'll probably be aware I've not been the biggest fan of – they're 100% bars first, places to eat second. Trend followers rather than trend setters – "gin palace" here, BBQ at Hop & Cleaver, etc. etc. It's since been revamped, but you'll remember we weren't exactly bowled over by the Pleased to Meet You afternoon tea offering last year.
This one is now a bit different. I've been a fan of David Kennedy's since he was at the Black Door in Morpeth – from there to the Biscuit Factory to Vallum Farm, he constantly knocks out deceptively simple but always really bang-on scran.
Anyway, the lunch menu is 3c for £13 which is proper good going, and the menu has a good handful of unmistakable David Kennedy classics like the venison bolognese. It all reads like "choose me".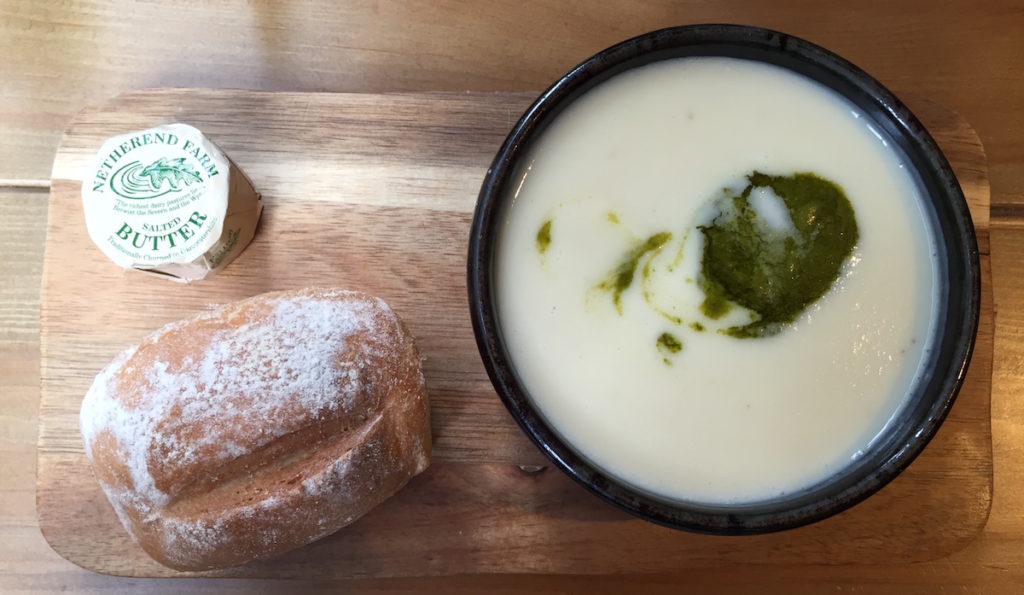 I reckon David's a bit of a soup specialist. I know, not the most exciting accolade, but people think soup is easy, a cop out, or whatever, It's not. Maybe it was the afternoon's gins talking, but Kate's grilled artichoke soup was one of the best I've had in a long time – super smoky, and offset with just enough cream. Could have went all day on that and a few baguettes.
My buffalo mozzarella salad – more cheese and orange, and less salad. Not necessarily a a bad thing when the mozz is so lovely and creamy. Crunchy hazelnuts offer a nice texture to keep it interesting.
Our server was super friendly…but in general service was pretty really slow. I must have been on alcohol units 15-20 of the day though, so pretty happy to sit and watch the world go by otherwise, pretty poor. Luckily, the massive windows out onto High Bridge are a great spot for people-watching, though depending on the hour of day, oh you get to see some right treats 🐷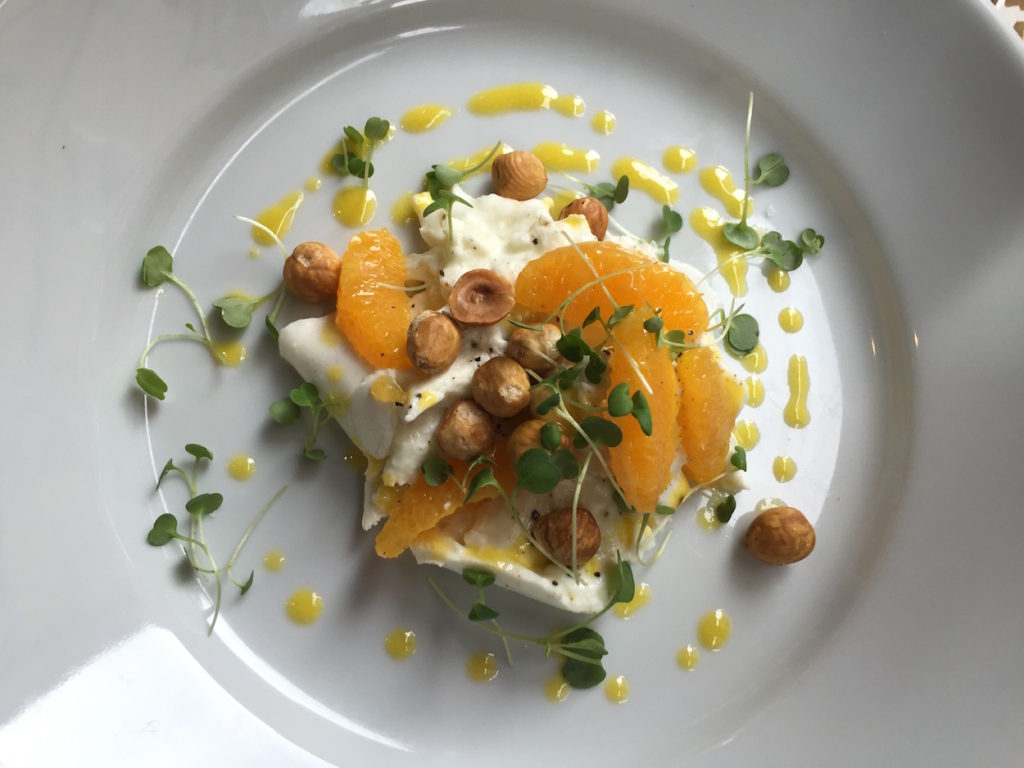 Main courses are…lunch sized but still great value. My duck hash was every bit as savoury and hearty as you like, though never too rich or overpowering. Proper feel-good, stick to your ribs stuff. Kate's pork sandwich – I don't know why that took so long to come out, but hey it was a good one – lots of tender & juicy pork, apple. It wasn't that exciting per se, just a really good pork sandwich. Passable fries.
Desserts again were really quite simple and absolutely wolfed down. This citrus cream was super tart, I think some would struggle with the knock-your-socks off acidity, but I loved it.
We got a bottle of £15 Chenin Blanc that was easy going, if not one you'd jump at ordering again. There's also a fantastic selection of all the gins from across the world, and everything else that makes PTMY a great place to drink. Can't go wrong there, and if you're just looking for drinks, you'll have a great time.
It's definitely worth the dollar – our bill was only about forty quid, which with a bottle of wine, you'd just about hit at most cheapo Italians never mind somewhere with a good chef in the kitchen. What I would say, is that you can probably imagine that DK has one eye on the kitchen here, and one on the impending White Hard Yard development up the road. I'm really looking forward to what he does over there, and hopefully is a little less contained by the trendy cocktail bar next door, but it's still 100% worth checking out the food at Pleased to Meet You…for now.
Contact: ptmy-newcastle.co.uk
Food hygiene rating: 5/5
Newcastle Eats no longer supports comments directly on posts, instead, why not fire up the discussion on Twitter, Instagram, or email me directly.