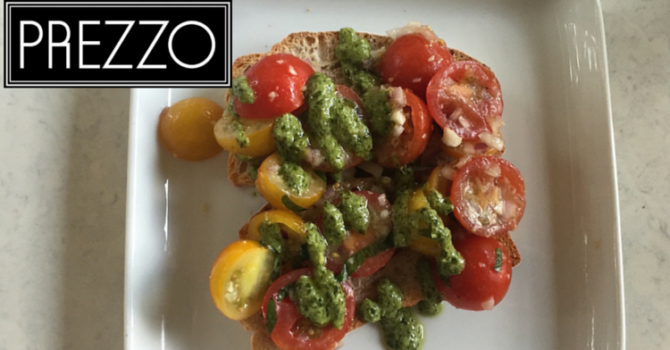 In defence of chain restaurants, you say?
UPDATE: Prezzo Newcastle was one of many restaurants that Prezzo will be closing in 2018.
Prezzo Newcastle (NE1 7JG) is one of 200 branches in the UK. I know popularity ≠ quality, but christ, people must love this shit.
It was born as part of Restaurant Group, sitting alongside all my favourite – Frankie & Benny's, Chiquito, Coast to Coast 😕. I've never actually been to a Prezzo until one showed up in Newcastle, and I thought it looked like a cut above Bella Italia, Strada, etc.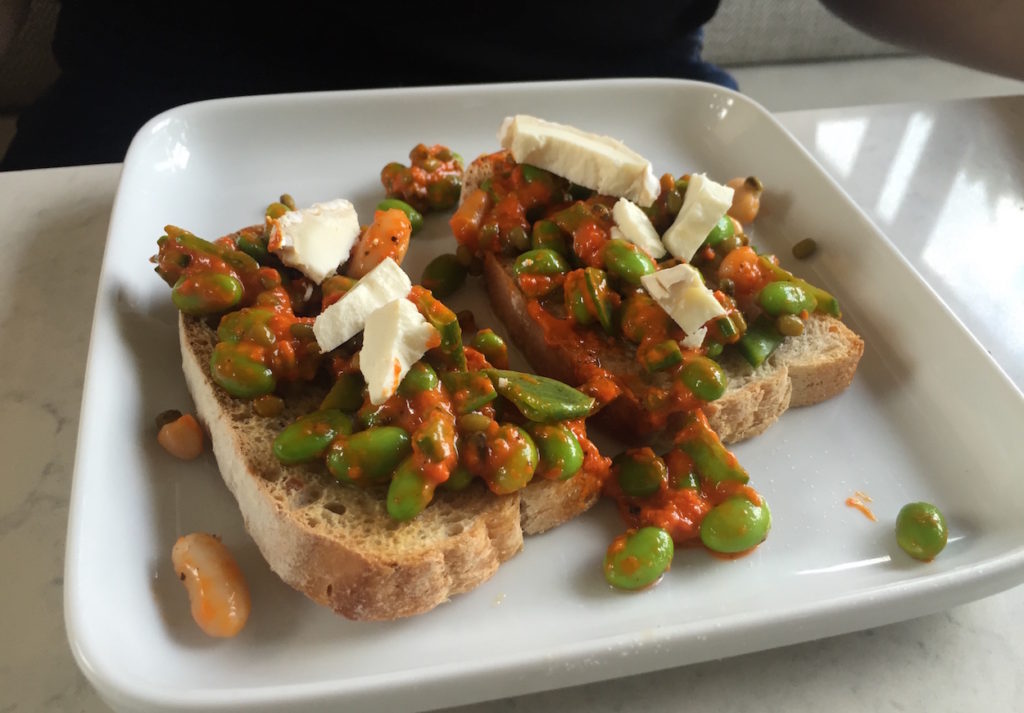 They've now left that chain, but I can't say we'd ever go back.
First mistake, we were on a set menu from a buyagift voucher thingy. I say mistake, isn't the idea of these vouchers to show you "what they can do" in order to get your repeat biz?
Starters of bruschetta, in two guises of tomato & pesto, and goats cheese with beans, were uninspiring. Not only did they come on what can only be described as white toast – on mine: bland tomatoes that hummed of garlic and nowt else, on Kate's: slightly better, but dreadfully presented, and particularly tight on the goat's cheese.
Hmm.
Wines were offered as "white or red" and nowt to write home about.
But Prezzo, this was the worst pizza I've had in a long time.

It looks alright, but boy it only brought disappointment. The presumably frozen base was like chewing plywood, so crispy AND chewy. Kinda like a cracker? It was absolutely gutting because I spent the day clamming for pizza, and then y'know when you feel like you've wasted calories – that. I nearly didn't even finish it.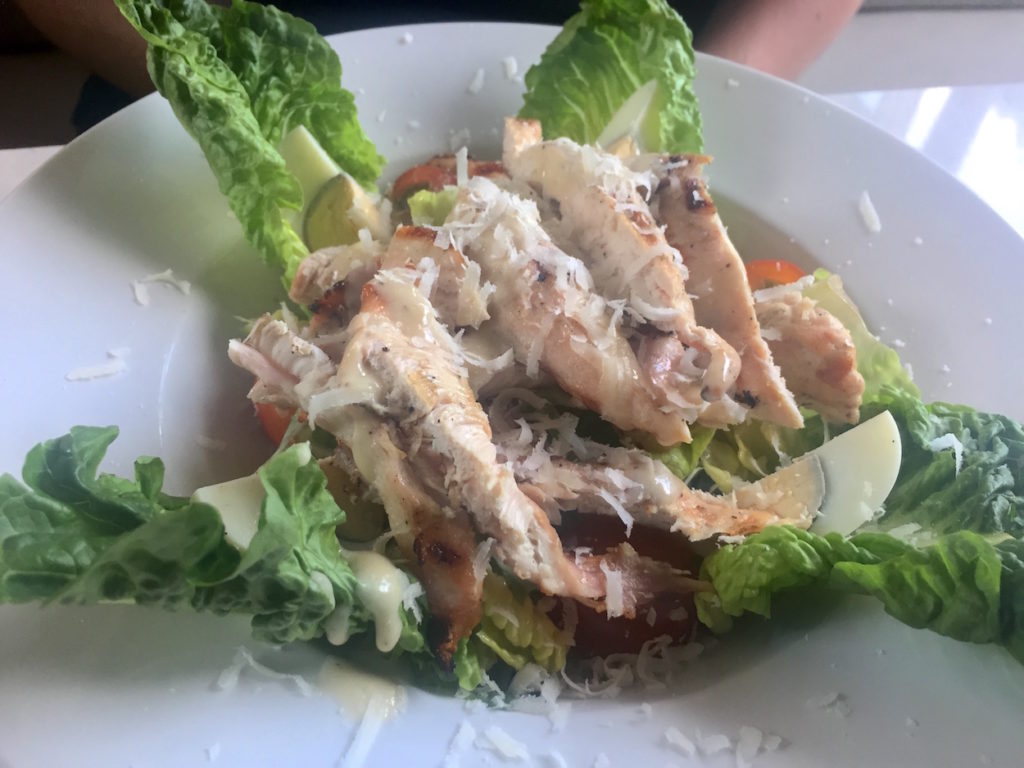 Kate's chicken caesar was plentiful on the chicken – which had been nicely grilled. The dressing was alright, and the salad leaves fresh enough. Grey-tinged eggs though, and a bit of bone fragment somewhere on the plate – are always attractive.
You get loads of people, occasionally myself included "in defence of chains". These starters and mains would have been £32 – when I know I can eat at The Feathers Inn for less than that, I think there's something wrong. Convenience? Piss off, there's the Grainger Market 2 minutes walk away.
Anyway, chain restaurants always fail at desserts – get it out the fridge and stick in in the microwave/dust it with icing sugar.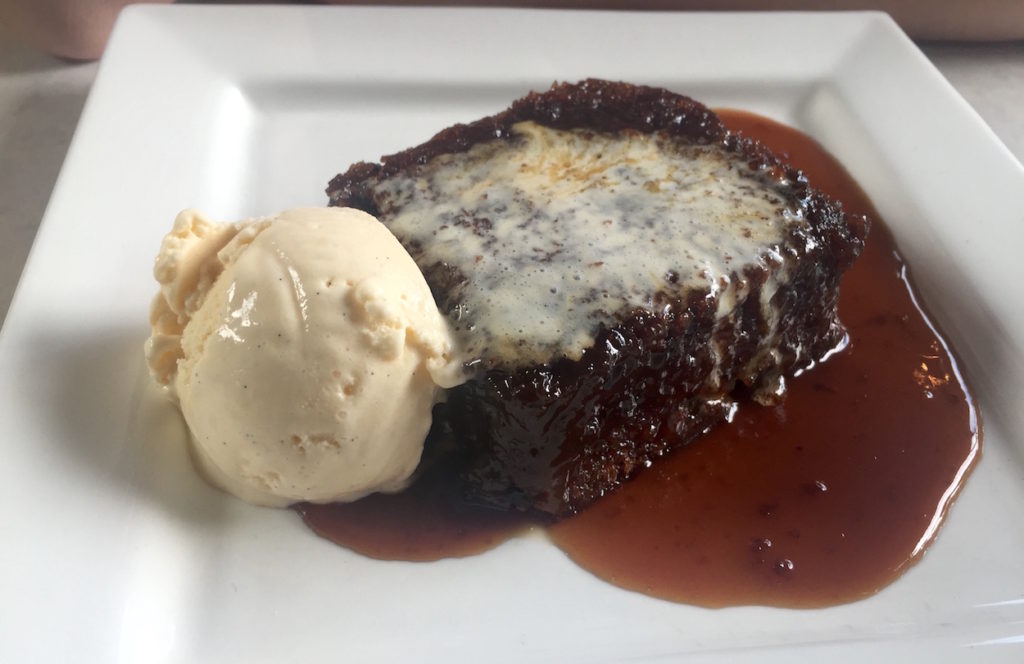 STP – well sticky toffee pudding is  never "bad" per se, but this was far too mushy, could have done with some dates, nuts, or just anything really. For six quid, I'd have honestly preferred the old tinned Heinz variety. Mmm, retro pudding.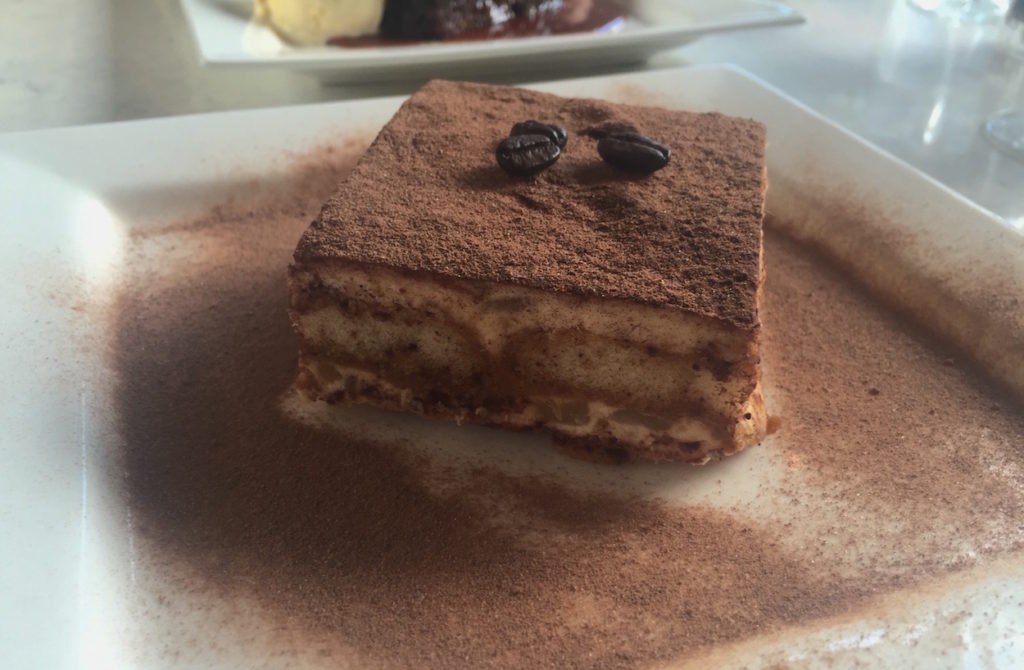 Banoffee tiramisu (£6.29) – yeah, I didn't think that was a thing, either, was equally unremarkable. A kilo of dusted cocoa powder can't disguise the fact it's just a bit of old frozen banana and stodgy cake. You'd rage a million Italian nonnas with this one.
Maybe their pastas are better, I dunno. If voucher sites are meant to encourage repeat business, then you're doing it wrong, Prezzo. No return 👎🏻
Contact: prezzorestaurants.co.uk
Food hygiene rating: 5/5
Newcastle Eats no longer supports comments directly on posts, instead, why not fire up the discussion on Twitter, Instagram, or email me directly.