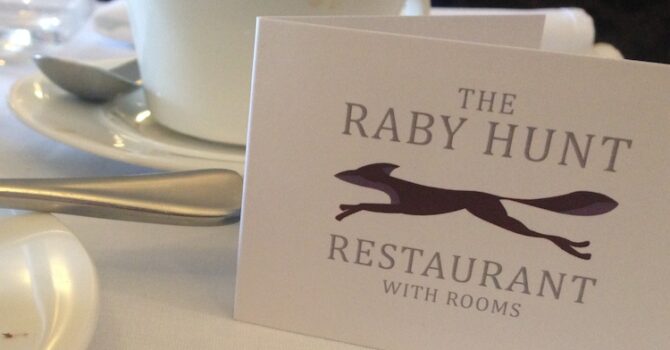 Still by far the only 2* place in the whole of the North East.
Our visit to The Raby Hunt (DL2 3UD) was long overdue. For the past couple of years, it has been, and still is the region's only Michelin star restaurant, with rave reviews from foodies all over the country.
Last week we finally got there, wahey! We had the three course lunch menu, which was good value at £28.50 and although the final bill came to nearly quadruple that,  to be fair, there's no better way to try Michelin star dining locally without spending ~£80 each (+ extras +wines) on a tasting menu. I'll not delve too much into the intricacies of each dish, but here's what we had on the day.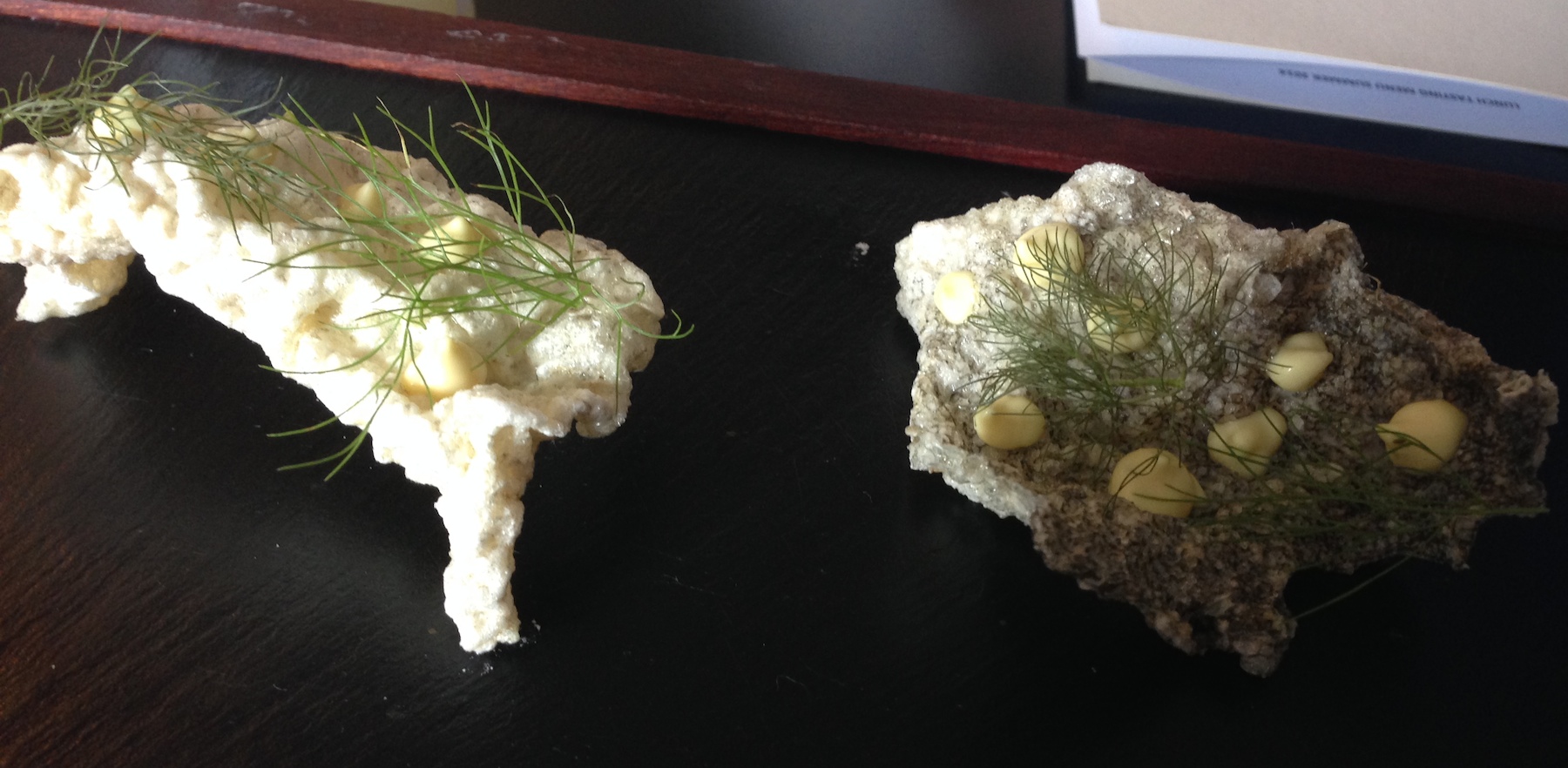 Nibbles – Dehydrated cod skin, saffron aioli. Really surprising punchy flavour and crispy texture. There's a little outside seating area at The Raby Hunt which might be nice for a drink or two, and predictably, I would have been more than happy to sit with a bottle of wine, and a bin full of these.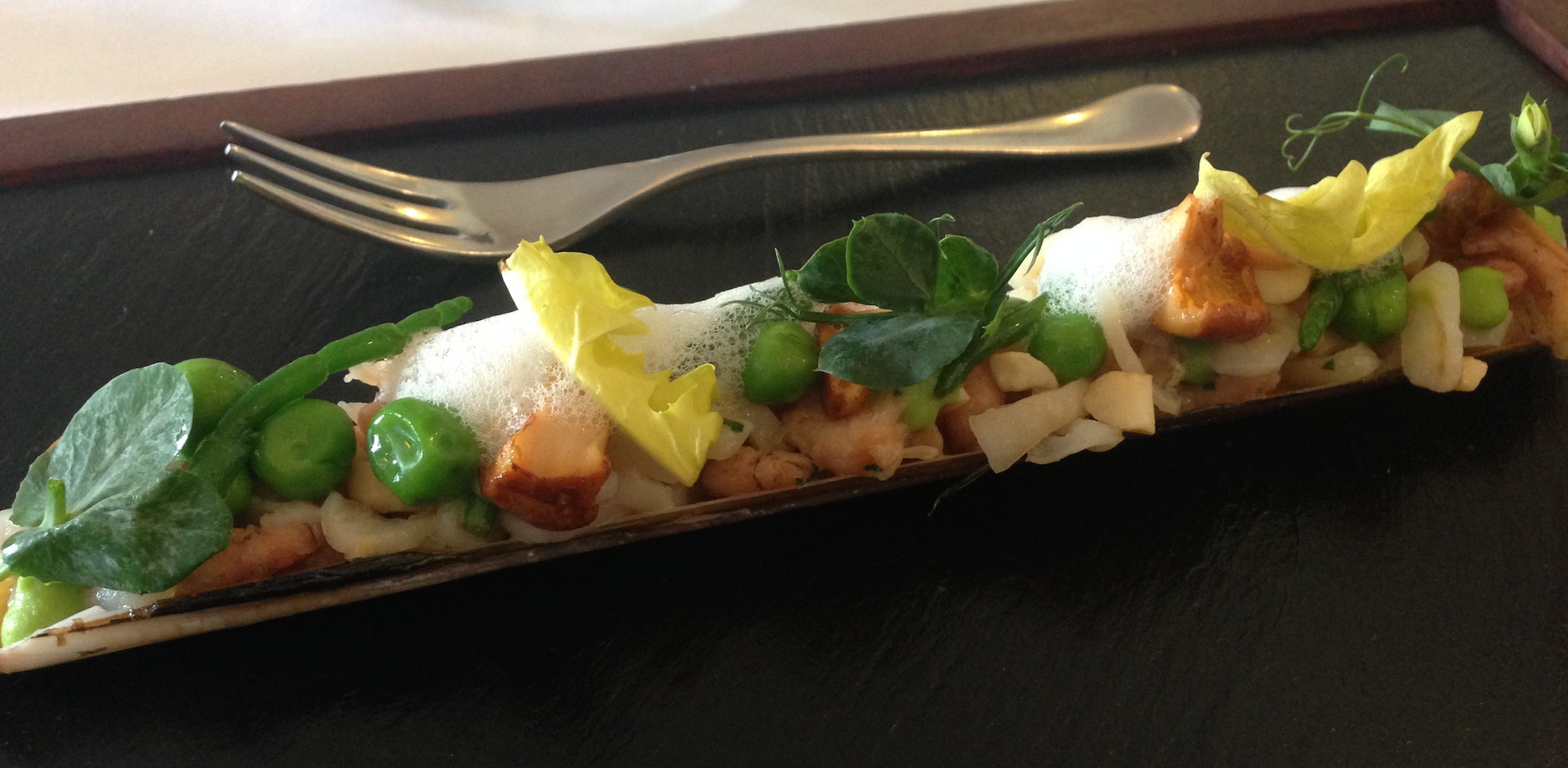 Razor clam, pea, almond, sapphire, girolles. Simply stunning. Easily one of the best things I've eaten this year, so I'm not even gonna attempt to describe this one – it has to be tried.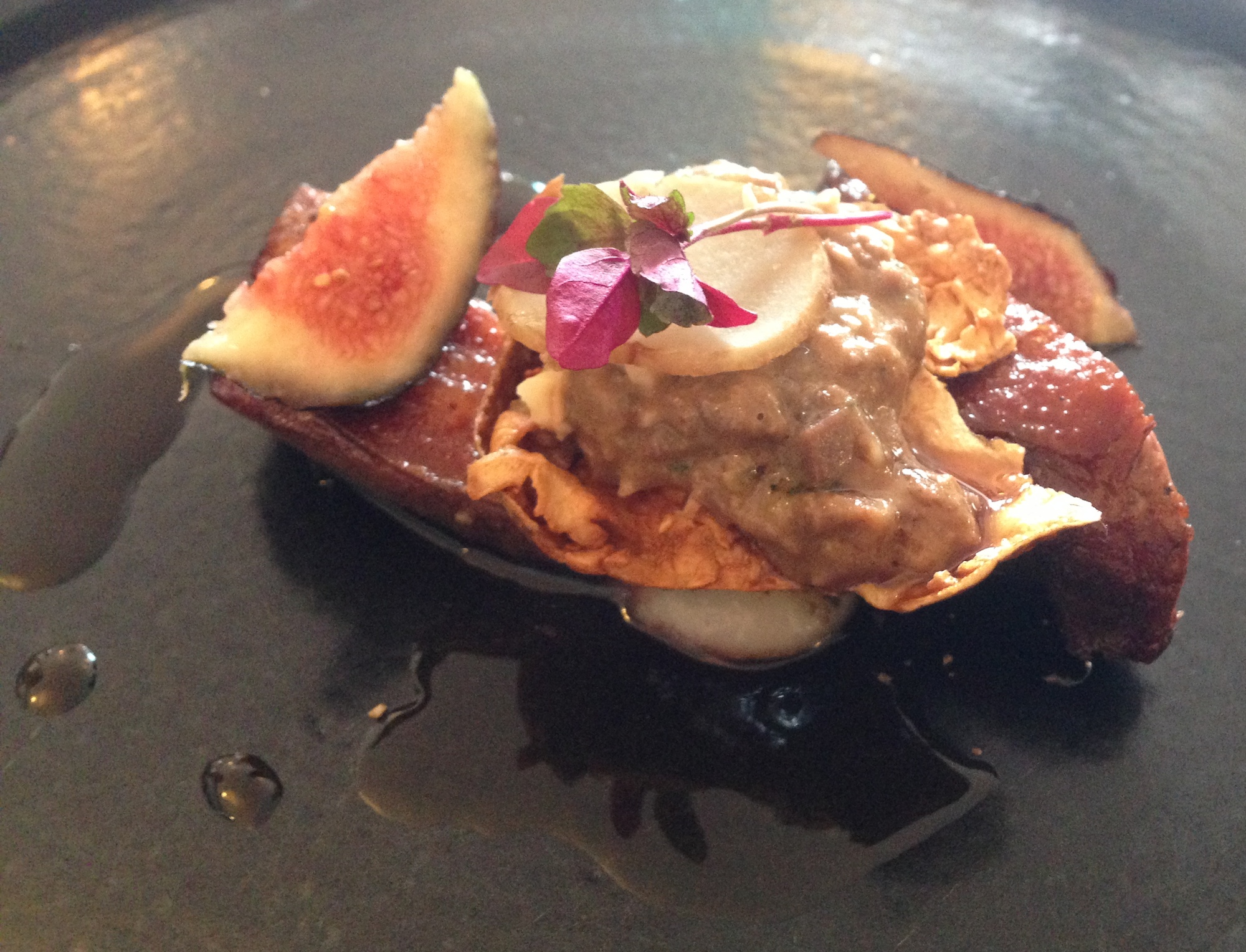 I lucked out choosing the razor clam – Kate got squab pigeon offal with fig and artichoke. Big flavours – almost verging on too game-y for me with the offal, but damn, the crispy artichoke and sweet fig were perfect for it.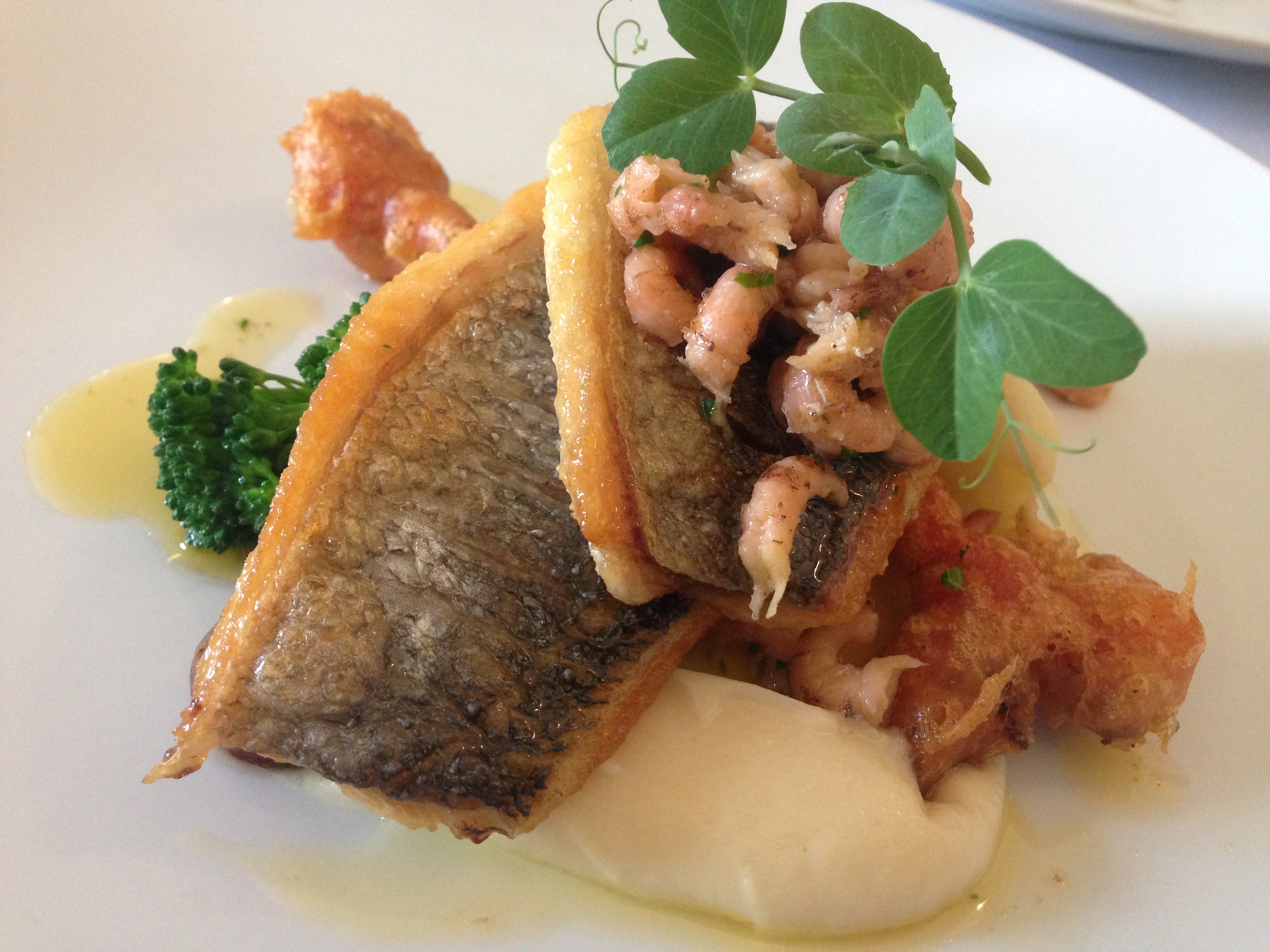 Sea bream, cauliflower, brown shrimp. Beautiful. One  of those dishes where it's hard to pick your favourite bit – it'd be easy to say the perfectly cooked bream, but the surprise of the fried carrot was joyous.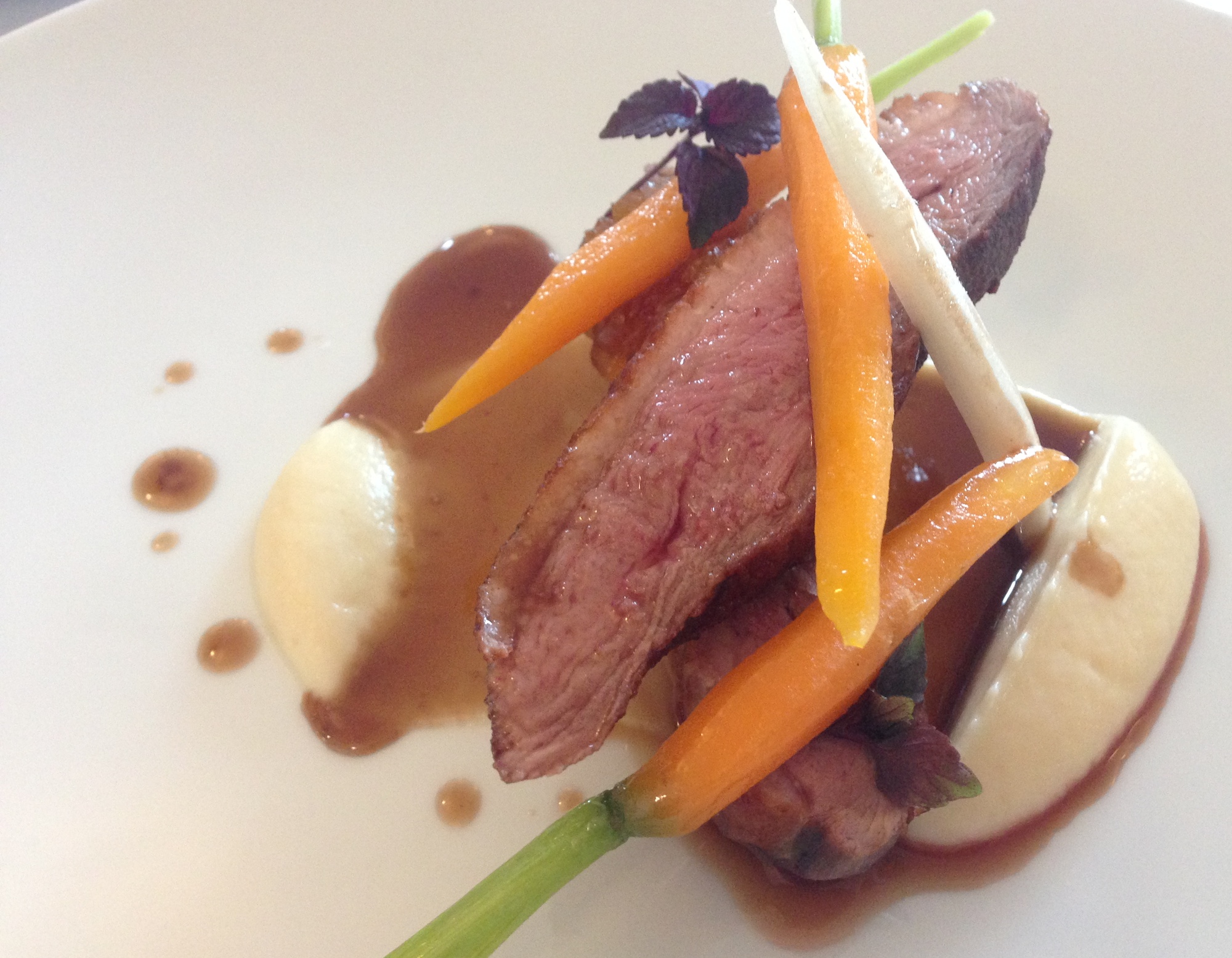 Goosnargh duck breast, chicory jam, pink fir potatoes. The best cooked duck I've ever had – including one of my favourite dishes at L'enclume, although the chicory jam was a bit 'seville marmalade' for me. Chef James' kitchen vision is "inspired by simplicity", and this just about sums it up – simple, quality ingredients, cooked well.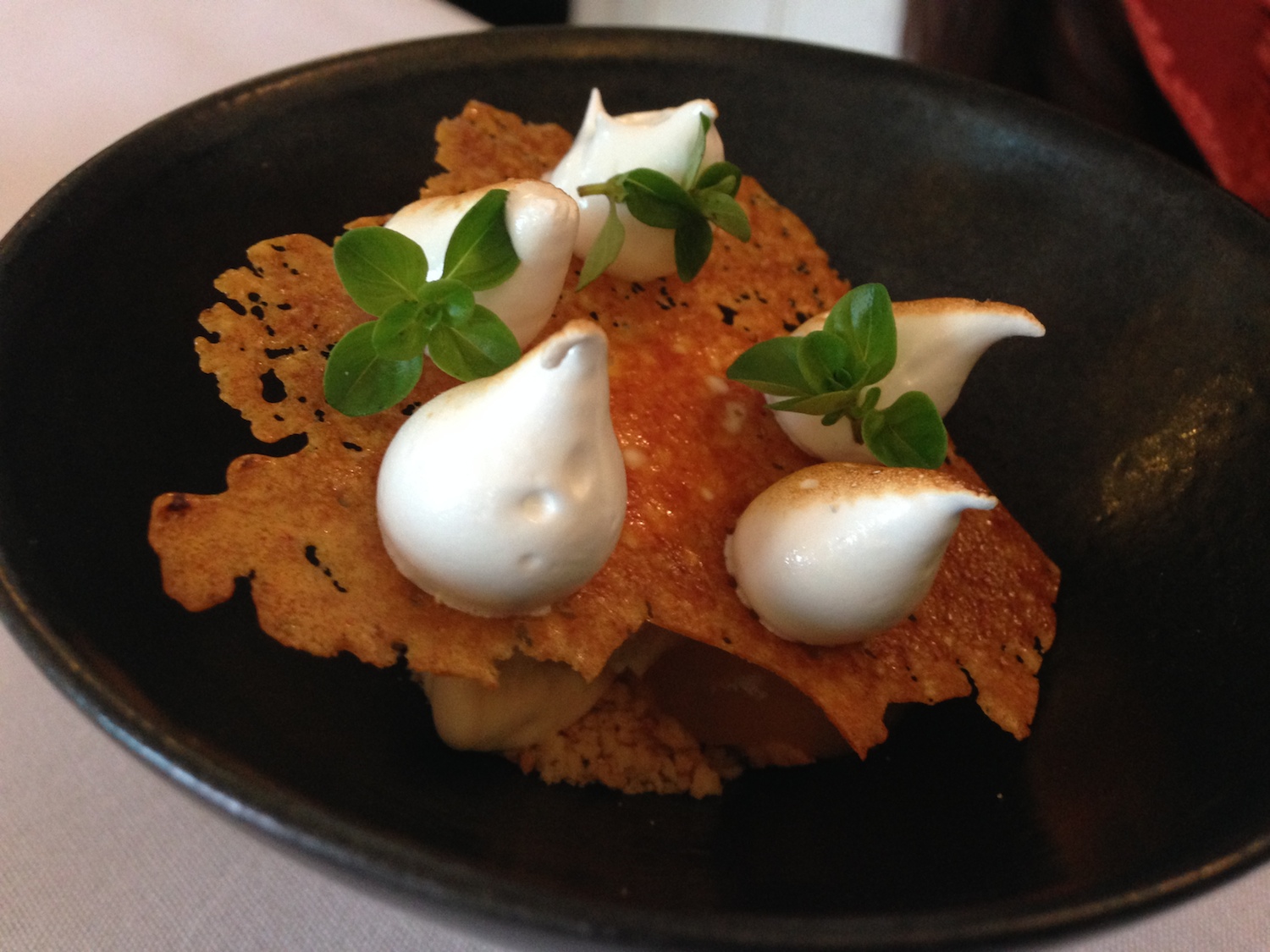 Special shout out for the sourdough bread – not pictured, but many slices consumed, and the sommelier, who when quizzed for a suggestion, offered genuine insight, and a perfect match. Even for someone who dines out a lot, I still find sommeliers to be one part of Michelin dining that can still be arrogant, conceited, and generally up their own arse, so top marks here.
Kate's lemon thyme posset with honeycomb & meringue was alright but didn't set my world on fire compared to the burnt cinnamon cream and brown butter ice cream which was both equally rich and tart.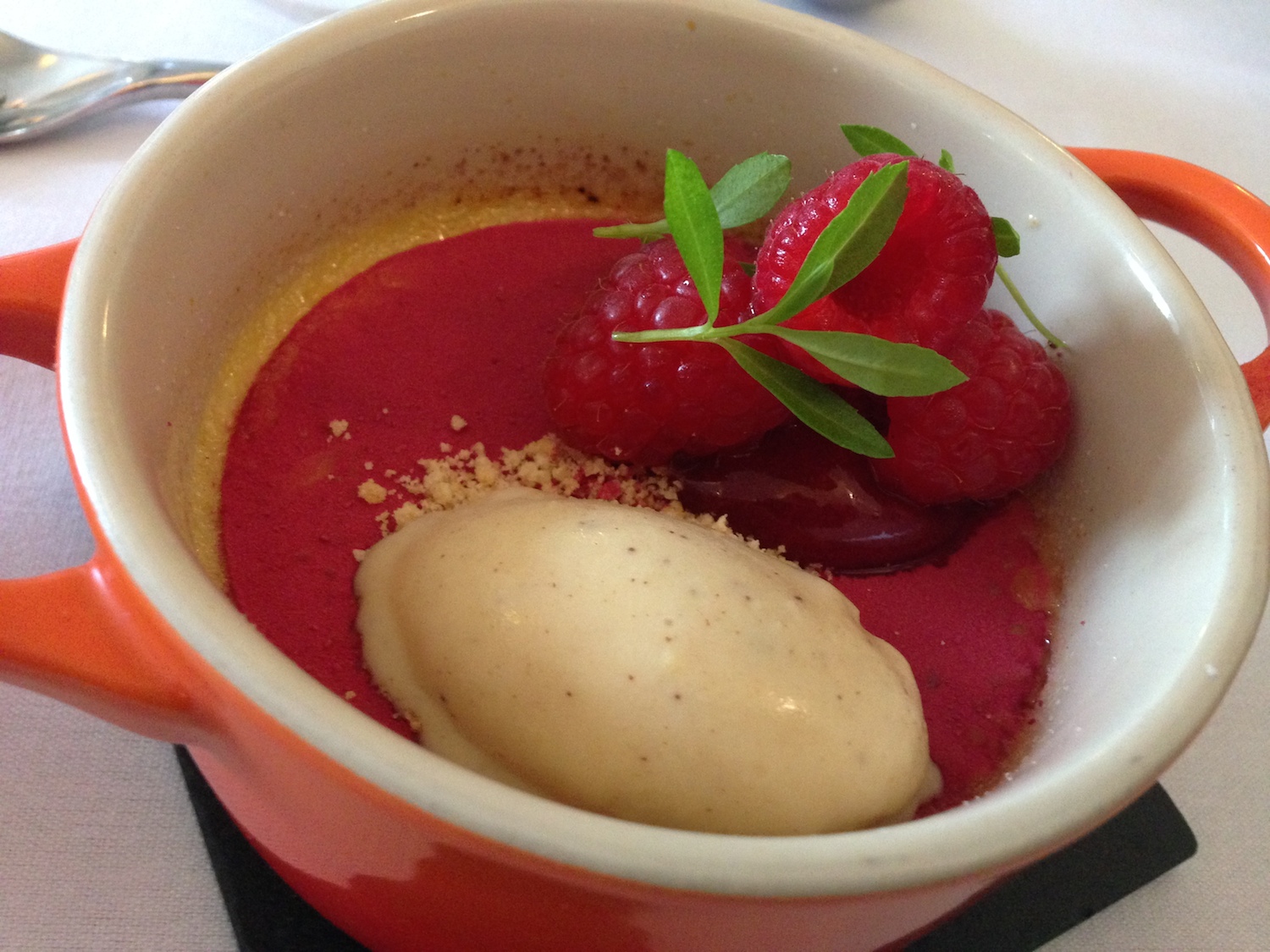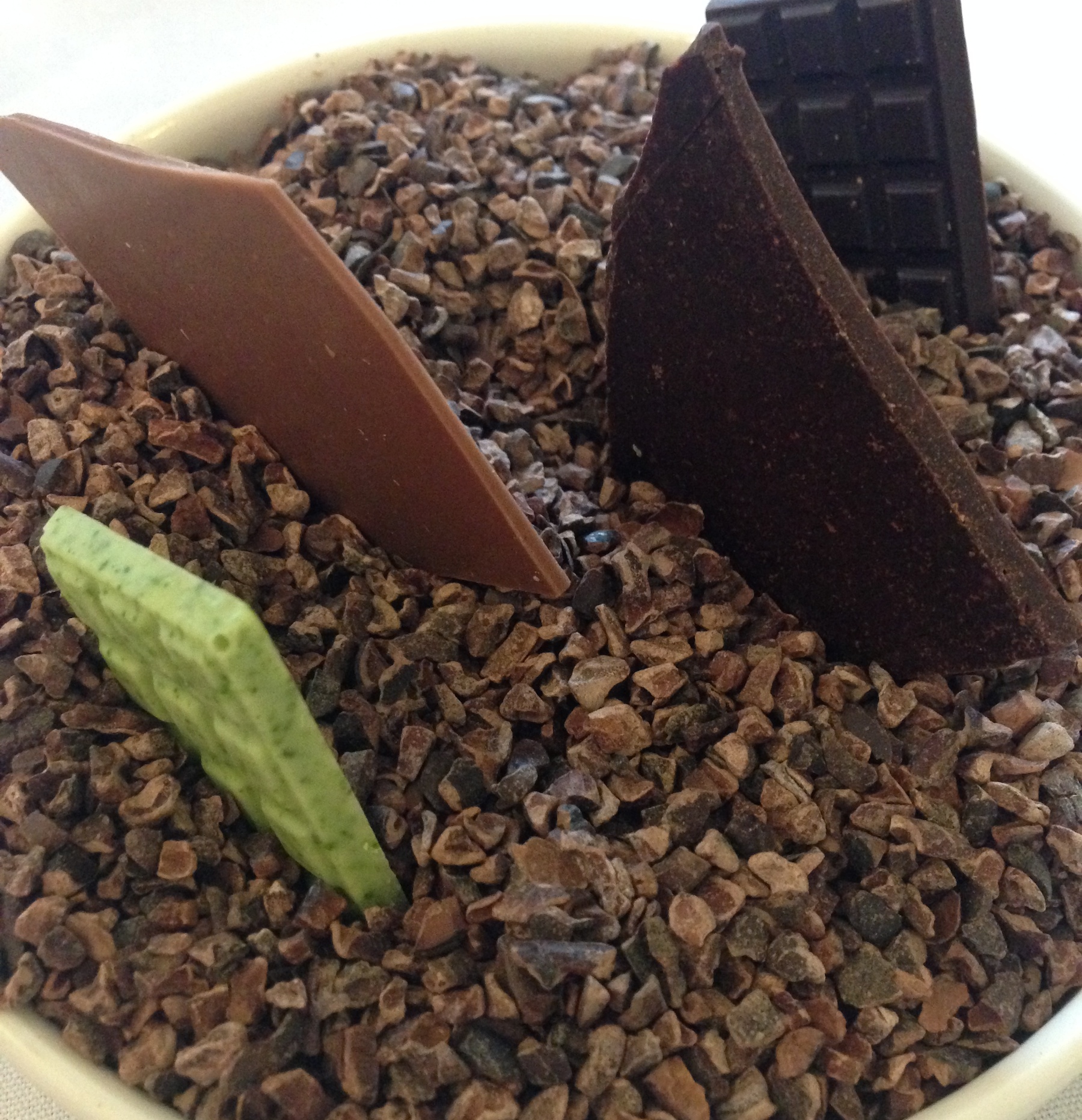 Chocolates and chemex coffee to finish –  £3.50+£3ea when many others do it for a tad less , but worth it. Had never had chemex style before but would look out for it again, and the blend we had was just sumptuously gorgeous. The chocolates – I forget exactly, but twinged with star anise, kaffir lime leaf, and others were a canny take on petits fours.
I love the fact that chef and owner James Close is self taught and has "made it". He's worth a follow on Twitter as he's off around the world eating M* food like us mere mortals eat Greggs – picking up much inspiration, I'm sure. It's a bit of a trek for a NE1 resident, but I cannot wait to stay over in the attached rooms and enjoy more of the same. A must, must visit and an asset to the region.
Contact: rabyhuntrestaurant.co.uk
Food hygiene rating: 5/5