Cheap and cheerful ??
Red Mezze (36 Leazes Park Road, NE1 4PG) is a basically where we hit up on a lunchtime when we've been unsuccessful in getting a table somewhere else, or are left in that 3pm slot that's too late for lunch at some places that don't open again until dinner tea time.
It's no frills, in terms of scran, feel, looks, and staff. I'd still rather spend money here than The Laundrette, or anywhere that's banging on about Instagram on their menus. You always get a huge feed here. As say, we usually get the lunch menu. It'll set you back £7.45 for two courses which is verging on ridiculous. They've kind of spoiled themselves, because we've never been at any other time. If you're a night-time visitor, I think mains are still tenner, tops.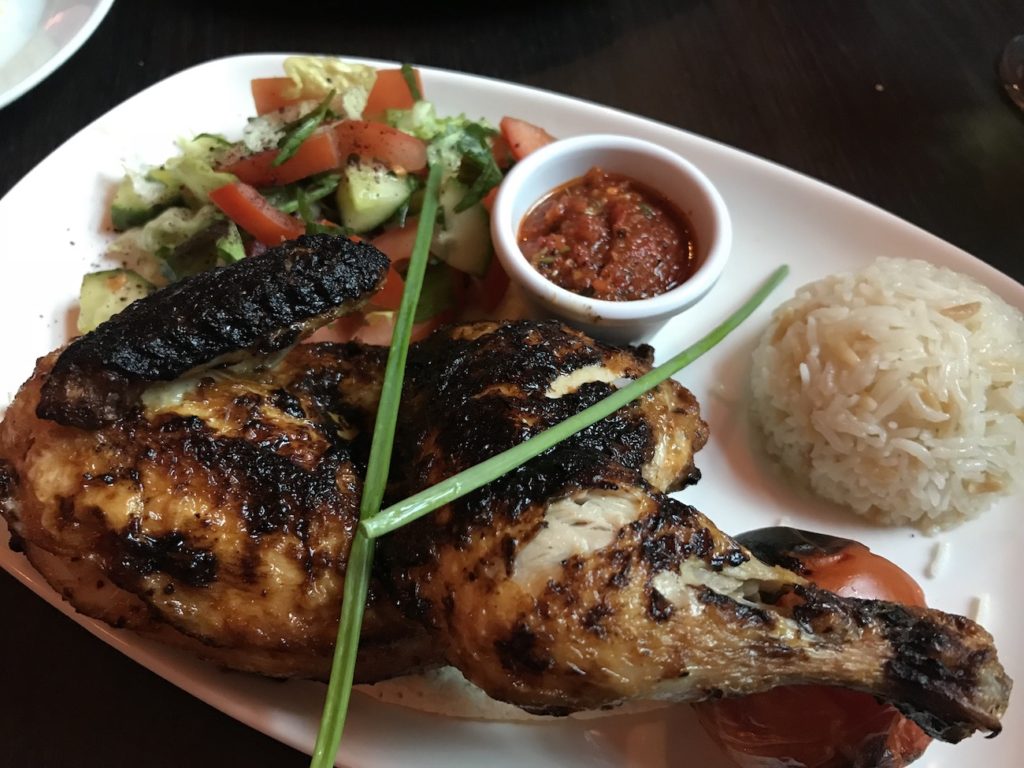 The service is a bit chaotic and you get the distinct feeling that they want that table back the very second you've put your fork down. I don't know how that works out, as the Turks are known for their OTT hospitality, though here you can expect a few grunts, and barely a thank you. Pros and cons, but you are only paying pennies. This BBQ-blackened chicken whoops on anything you'd get at Nando's. I still don't get why people won't just 'try somewhere different' and use familiarity as a defence of chains.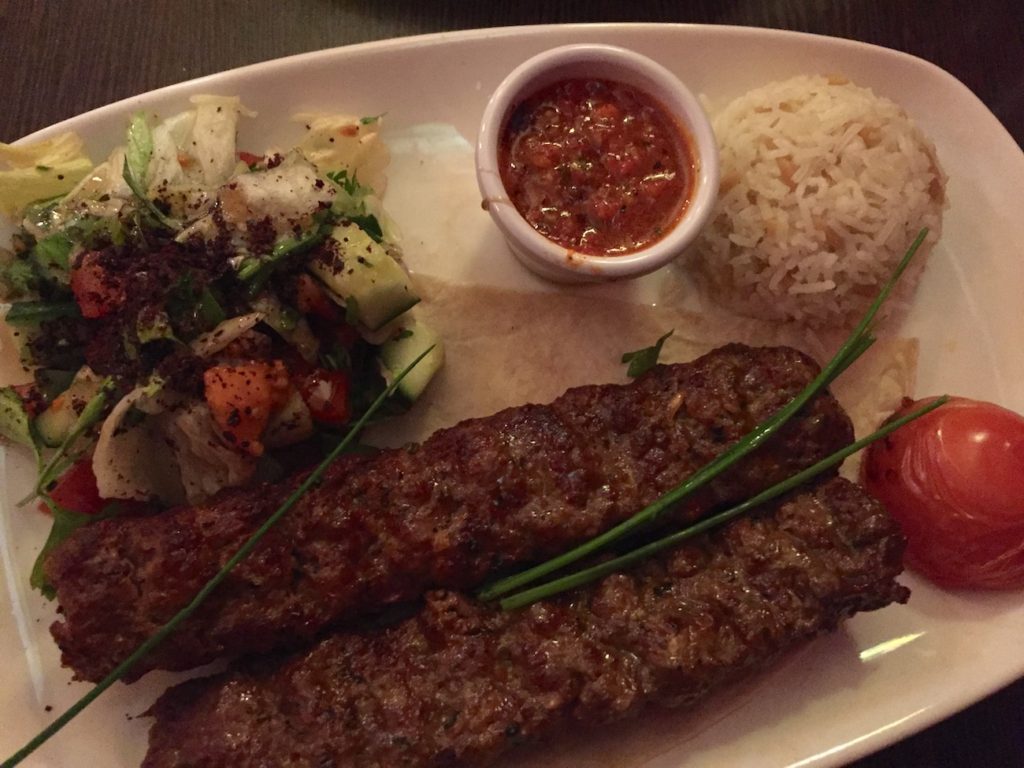 Breads usually come plentifully, though sometimes they've possibly been around for a few hours too many. Get more anyway for mopping up anything hummus-y.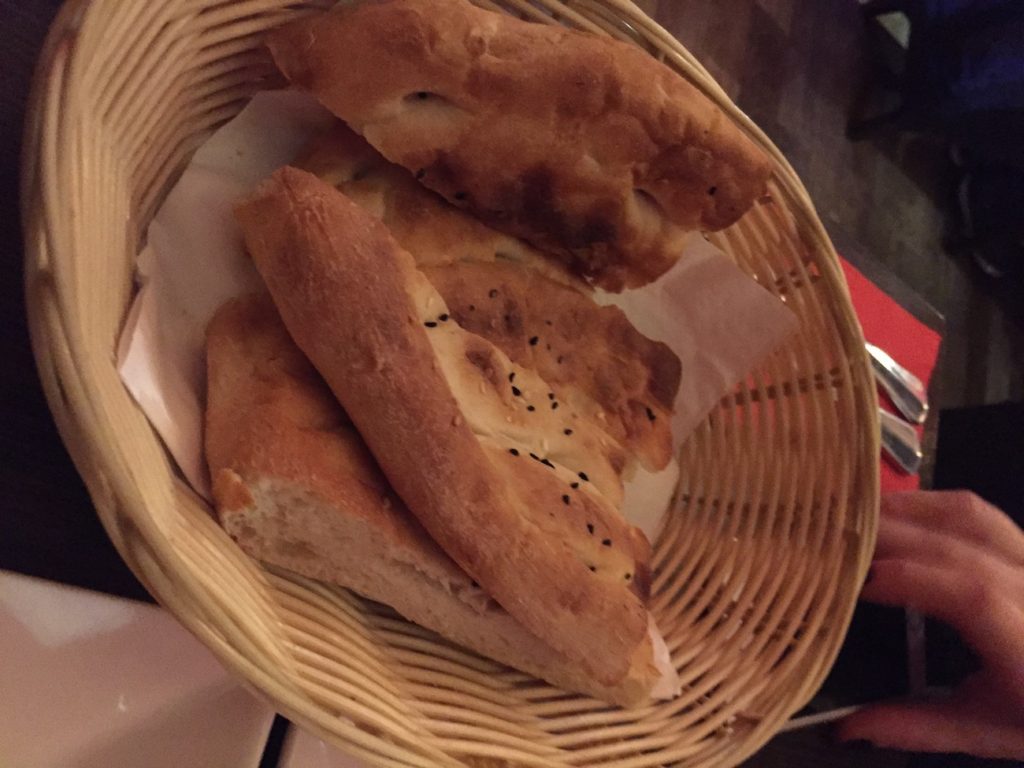 Speaking of which, the lunch menu gives you a cold meze and a main each. Hummus here isn't uniform but its grainy texture shows it to be homemade. It's alright but not by a long shot the definitive version of the delectable dip. Same story for the falafel – not perfect in texture, but well spiced, and fresh out the fryer.
Shakshuka on the side not quite what was expected, but delicious all the same. Lots of soft peppers and garlicky onion, it's like £3 and would normally do you for lunch. That's before a main course.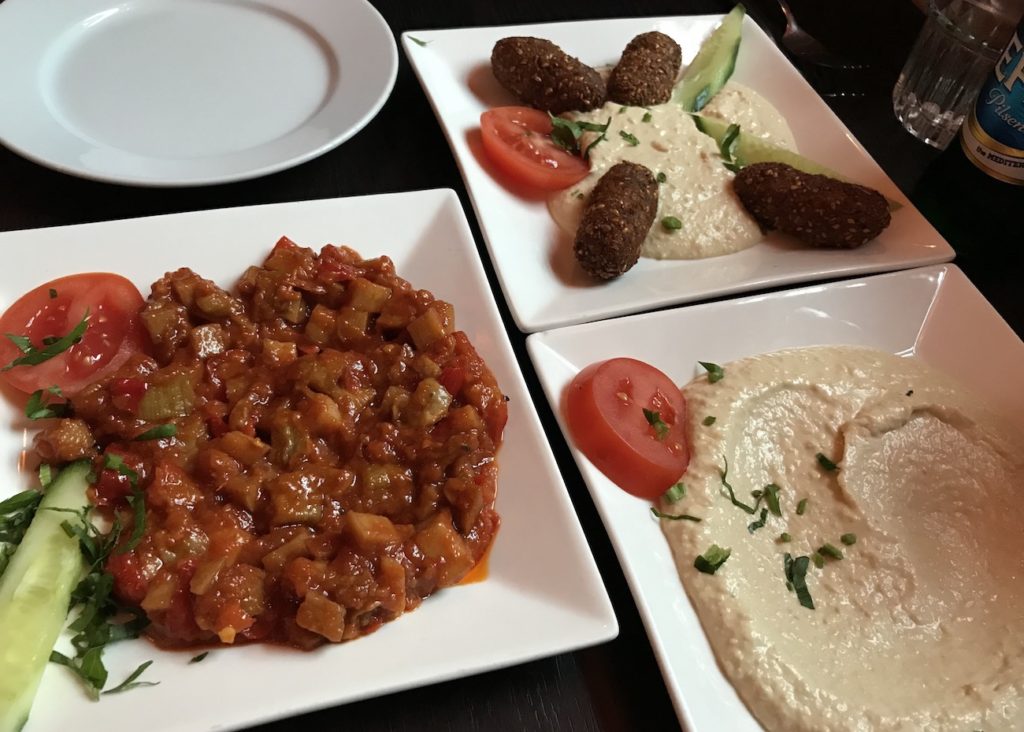 Much like the garish – red – interior design of these places, I have a love/hate relationship with the way this type of food is always comically garnished, with extra long chives, and all manner of semi-turned veg. It's a bit 1970s. I've seen worse in similar places though, I mean there's barely any of my personal favourite – the paprika graffiti dusting around your plate. I don't find it offensive at all really, I just wish they'd cut back on some of the crap to let the food speak for itself. Because when it's good, it's really fill-your-boots type stuff.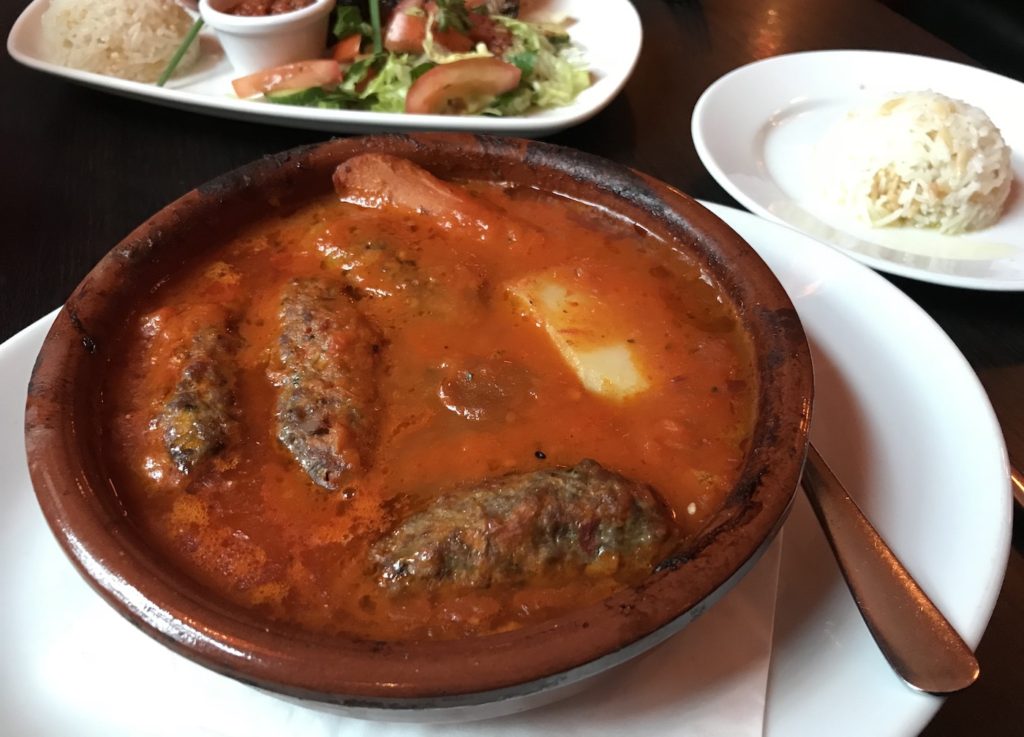 I could have eaten a load of the izmir kofte – which is spiced lamb meatballs and potato in a saccharine sweet carrot and tomato sauce. As you can imagine, lob in a few bits of bread for dipping, and you'll have a good time. Everything comes with vermicelli rice and a side salad kept interesting only bit a scant amount of tangy sumac.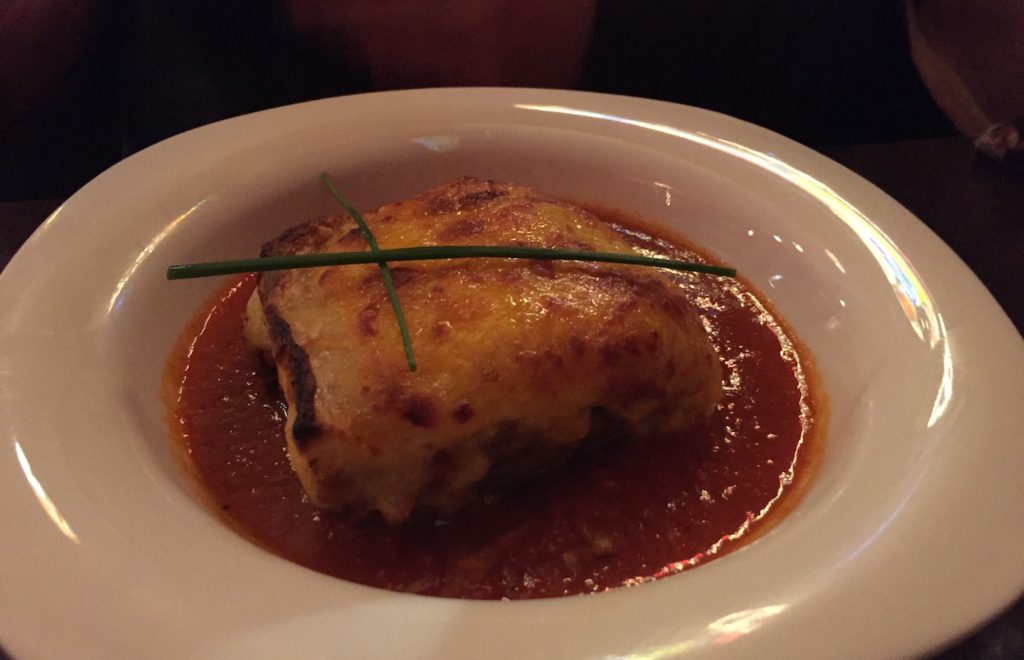 I don't think you can go too wrong with moussaka – here very cheesy, and very dense but very much hitting the spot. I love moussaka but it's a time consuming bitch to make, so to have access to it for so cheap is a nice shortcut.
Drinks-wise, other than a Turkish tea, expect nothing exciting whatsoever. There's local pilsner Efes, which doesn't make quite as much sense on a dreary February day in Newcastle as it does watching the sea turtles on Iztuzu beach. And a forgettable wine list which disappointingly doesn't even tread into the Turkish region.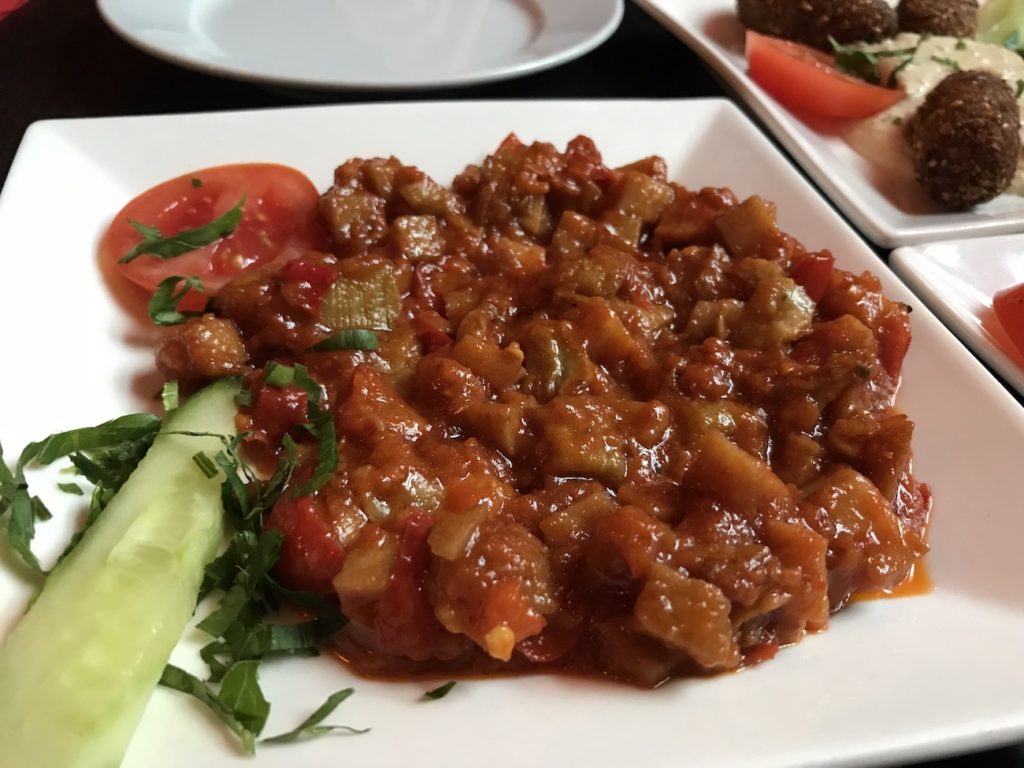 We only first visited a few years back, and I think it's one of those places that's easy to drive past and forget it's there really. But is you're after a cheap, filling lunch? And aren't expecting to be blown away? It's definitely one to give a go. It's not one I'd tell someone who's visiting Newcastle to run to immediately by any means, and there's a market in NCL for something much better, but Red Mezze will definitely do me for now.
Contact: redmezzenewcastle.co.uk
Food hygiene rating: 5/5