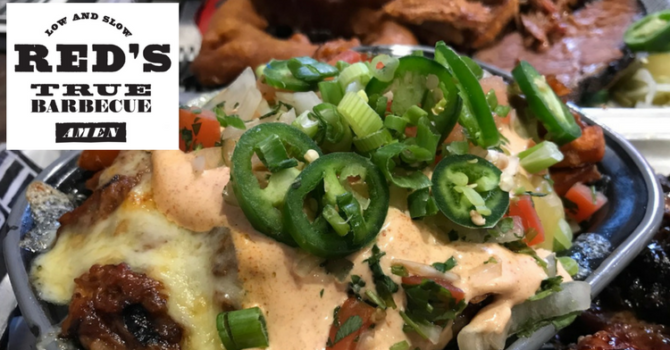 Best BBQ ?
Your enjoyment of Red's will essentially boil down to, does this appeal to your innate carnivorous appetite?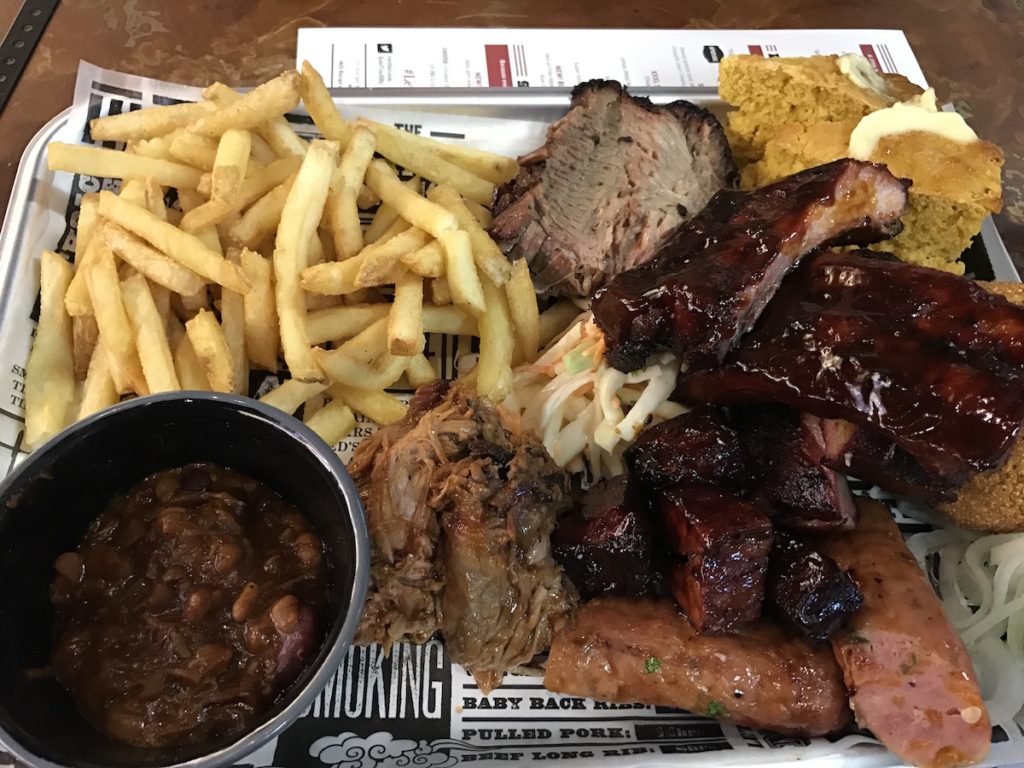 In short, if it's a yes, you're gonna love it. There's just nowhere better in Newcastle for this type of food. If not… ??‍♂️
Red's True Barbecue (Grey's Quarter, NE1 7AP) started in Leeds in 2012 and joins the Newcastle BBQ party a little late – between Bierrex, Longhorns, Hop & Cleaver, Purple Bear, those shitty Man vs. Food places, there's definitely a few OK attempts at "real" BBQ now. Red's has got them all whipped.
It's a huge venue, and one of maybe 2 in the dreary Grey's Quarter worth bothering with. There's now 8 restaurants, but they remain staunchly independent. Or so they say, maybe the marketing game is just strong – but there's an annual staff pilgrimage to BBQ comps in the deep South every year, and you can tell everyone involved loves this type of food.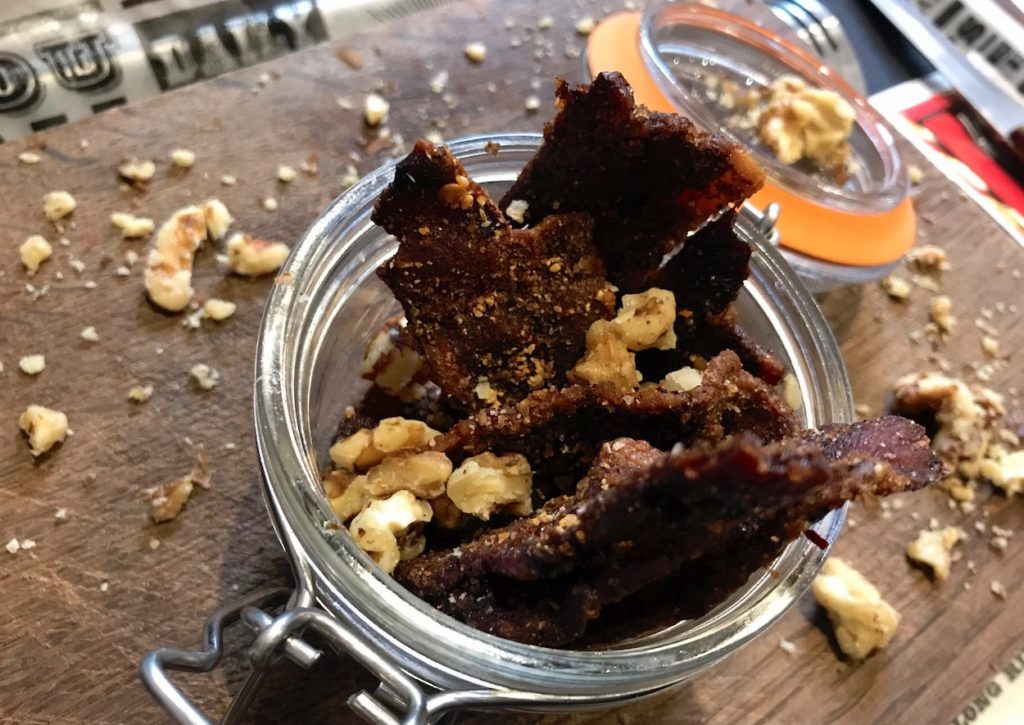 Anyway, always arrive hungry. Most things on the menu are pretty hefty so we've not had many starters/puds, but "pig candy" – softer and sweeter than beef jerky – was a tempting £4 upsell from our server. As with most of stuff here, it's not gonna leave your arteries any time soon – in a good way.
Drinks and service outperform similar restaurants, with decent beers and cocktails. Service over 4-5 visits recently has always been spot on, which helps differentiate it from most of the other Eldon Square crap.
There's a lot on the menu, but go for the trays for maximum meaty enjoyment – you know the drill, it's about £10-£20 for meat and 2 sides. In a world where all too often BBQ means "more meat" – that's you, Rub – Red's (rightfully) spends more time bragging about the length of time their meats spend in the smoker, which makes a humongous flavour difference. For newbies to Red's or BBQ food in general, the 'Pitmaster Tray' is a good place to start. It's got ribs, brisket, pulled pork, sausage, and loads more.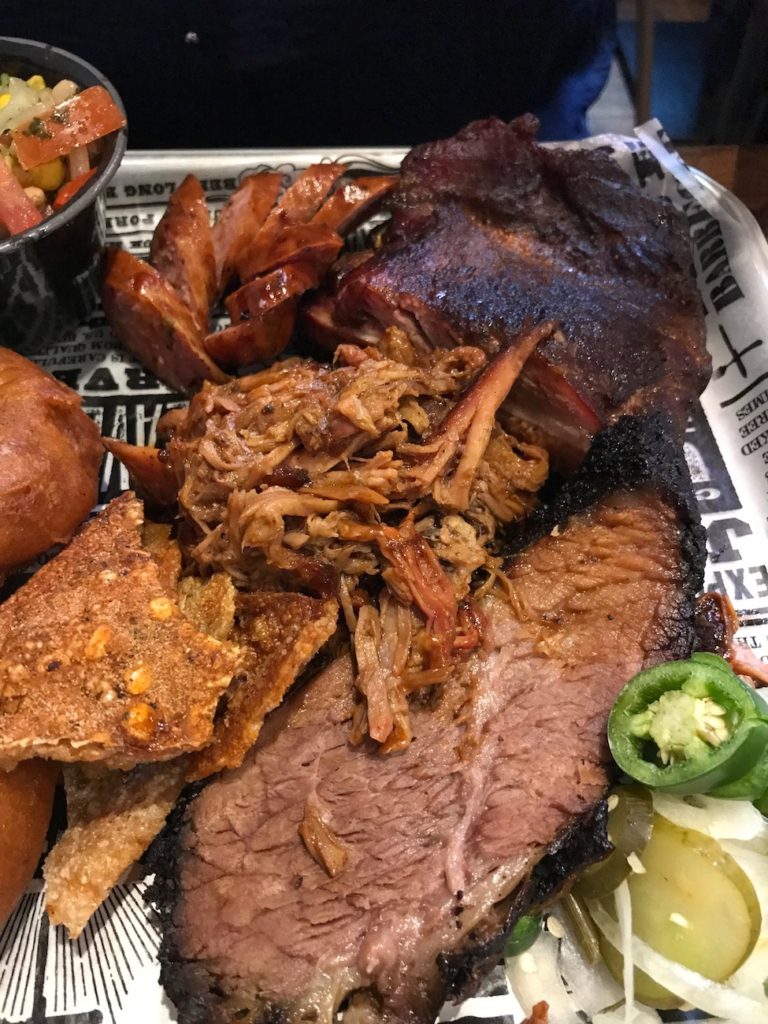 If you're gonna shout about BBQ, you've gotta get the basics right, and both the brisket and pulled pork from Red's are top notch. You might have had dry, wizened brisket from Longhorns or similar, but this has huge beef flavour, and crack-like crunchy blackened bark which shows the time spent on it. Burnt ends, so often badly done elsewhere, are also worth the calories.
Obviously peak pulled pork was about 10 years ago, but this is probably the best there is in Newcastle – it's rich, savoury, soft and juicy with some bite, and leaves you gluttonously ramming more and more into your face. A world away from the "pulled pork" atrocities being committed in many pubs & other low-rent restaurants recently.
Sides are pretty standard, the focus is on the meat for sure. But then there's the swine fries, which are ridiculously sized, even for £6.50, but damn tasty and stacked with meat, cheese, and fats of other types. There's probably more, better meat in there than you've had in an entire pretendy-pulled-pork bun at your local Harvester.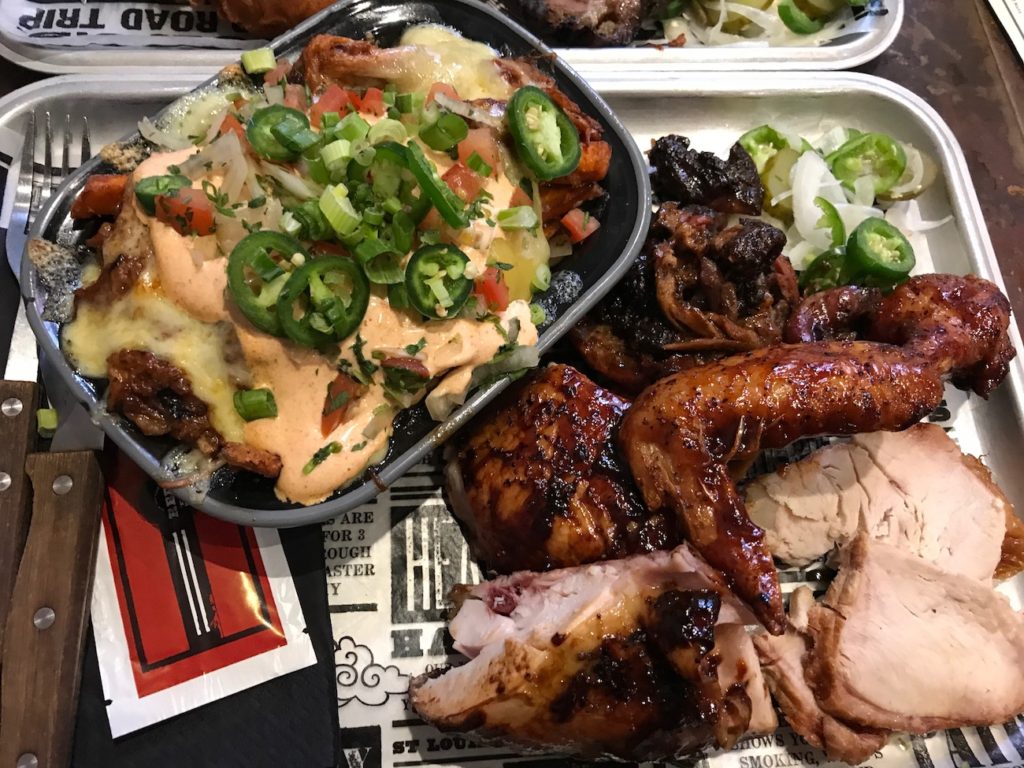 Smoked turkey on "the bird tray" (£17, above) got me interested, sadly usually sidelined until Christmas. I don't know if it just doesn't take to the smoker as well as some fattier meats, but was miss of the day – dry with not too much smoke going on. Flipside of that was the chicken thighs & wings which are super moist and smoky, outclassing most chicken you'll find in an average restaurant. "Pulled" duck is a pulled meat too far for me – really quite addictive, but not really tasting of anything but hoisin sauce. Stick to the classics, I reckon.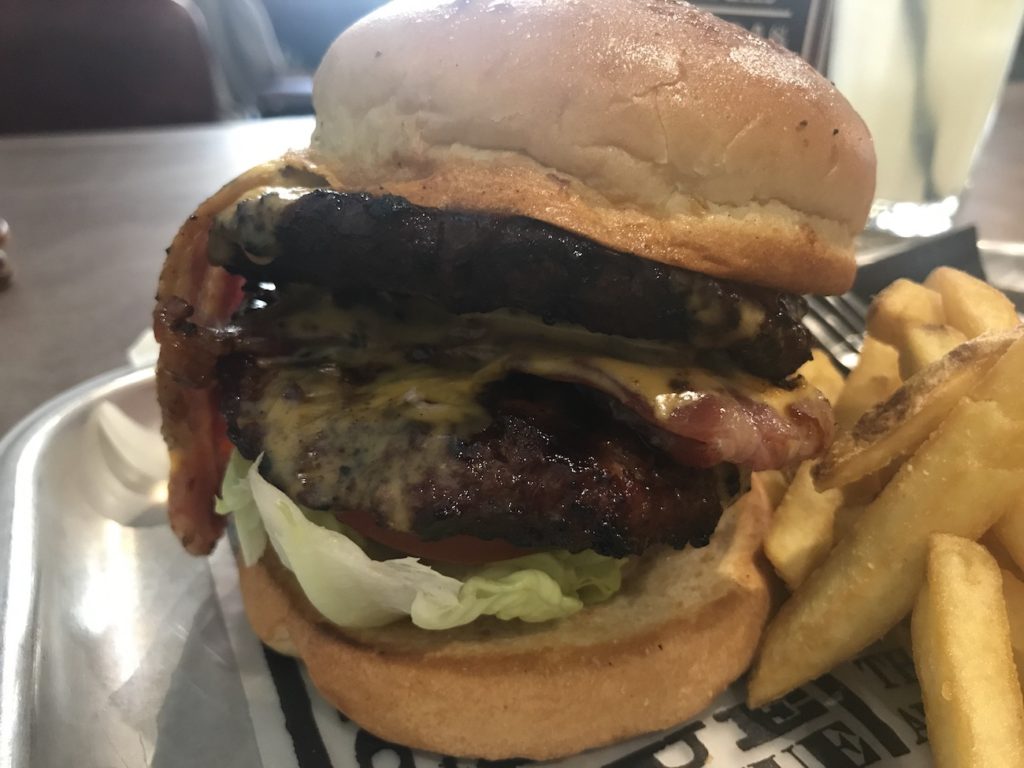 I also expected big things for the burger, but it was one of the few things which was a let down – cooked through dry and burned with accrid bits from the grill which was disappointing. There's a doughnut burger and some other silliness now, but TBH keep it simple and stick to the pure meat trays for the true and in my opinion, best Red's experience. They've got that stuff nailed. I've not even touched on the excellent pit beans, sausage, pork scratching, ribs – all of which are worth your £££.
Testament to how big they must be getting now, but shout out for their retail products too – the house sauces (particularly the mustard one), and the rubs are actually really good. So at what point does Red's "sell out"? I had bought all the spiel about staying independent, but, somewhat like me taking a sponsored post, everyone has gotta push forward. The owners do seem genuinely passionate about barbecue food, but knowing there's investment from the owners of Cabana, Wagamama, Tortilla, among others does make you wonder if Red's can stay "true" to BBQ. But wouldn't you take £5m to push your own BBQ agenda? Can't really blame them for that when the core product remains so good.
If they can keep standards high, they've got the chain BBQ market wrapped up. Worth a visit for worshippers of low & slow.
Contact: truebarbecue.com
Food hygiene rating: Not yet rated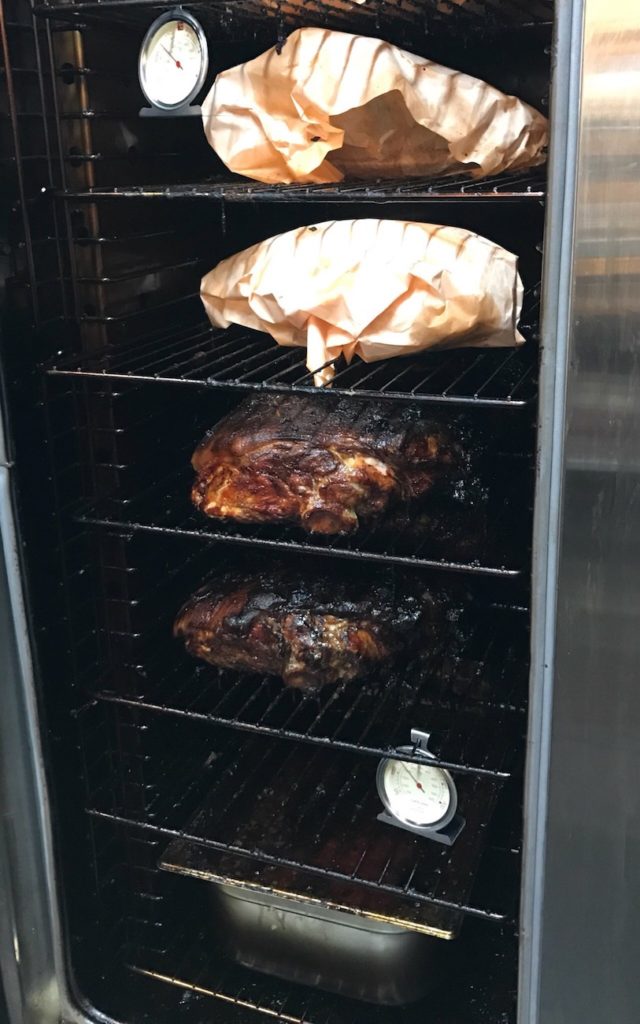 * We received a tour of the smokers & kitchen, and a meal for 2 in exchange this post & promotion, but have otherwise made several paying visits to Red's in Newcastle & beyond.