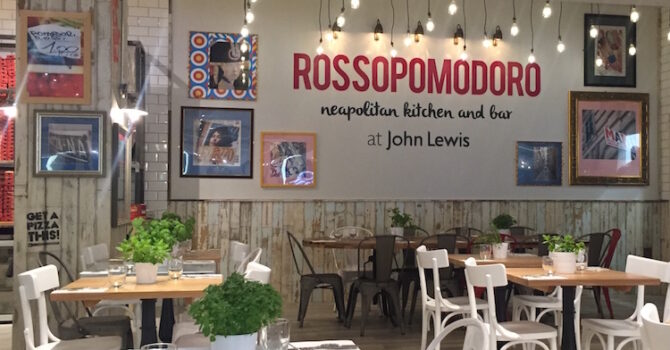 Great pizza in John Lewis of all places.
Update: Filmore & Union now lives in Rossopomodoro's old home ☹️
Rossopomodoro (NE99 1AB) is a chain restaurant actually founded in Italy, with a dozen or so restaurants now spread throughout the UK. Is that the sign of a chain with some authenticity, or a bit like offering British food to Italians via Toby Carvery opening up in Naples?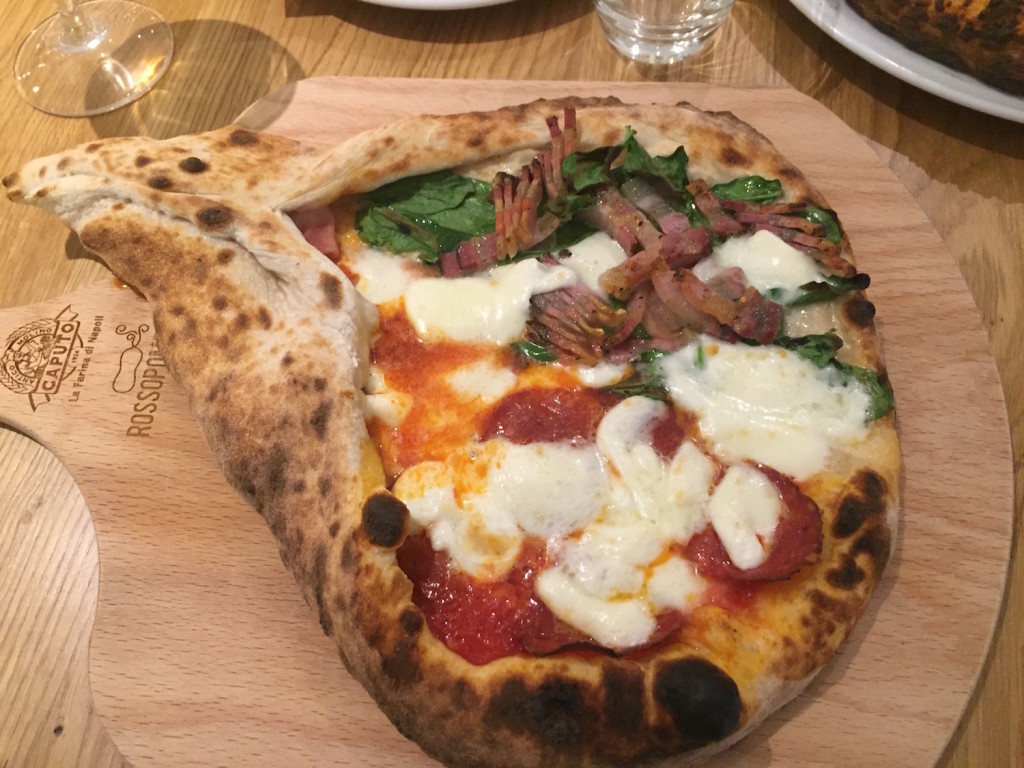 They promise pies made the Neapolitan way, and use ingredients sourced from Naples itself. There's also pizza making sessions which might be aimed at kids, but hey, I'd be keen to have a go. It's also unusual in that it's located inside John Lewis (where the old brasserie was), which puts the chop on opening hours – you can't get in after 7.
Tangent: I always remember when it looked more like this.
I like what intu have done with some of it, but god I hate the "identi-kit" shopping mall feel, and that they've taken away all of the character. Nostalgia aside…It's one of those bright and airy types. There's not enough great people watching spots in town, but this is definitely one of them.
The menu is entirely appealing and features quality ingredients sometimes rare in NCL – burrata for example, which I've not seen anywhere but Caffe Vivo. Compared to any given Italian chain restaurant, the menu definitely makes for nice reading, with some quality buffalo mozzarella, and interesting soups and sides. They want fifteen quid for the cheeses mind, so they ought to be good.
The bruschetta also looked legit, but we opted for meatballs/polpette (£5.95), and veal/vitello (£6.95). Bread following bread following bread is just too much, even for a gluten-lover like me.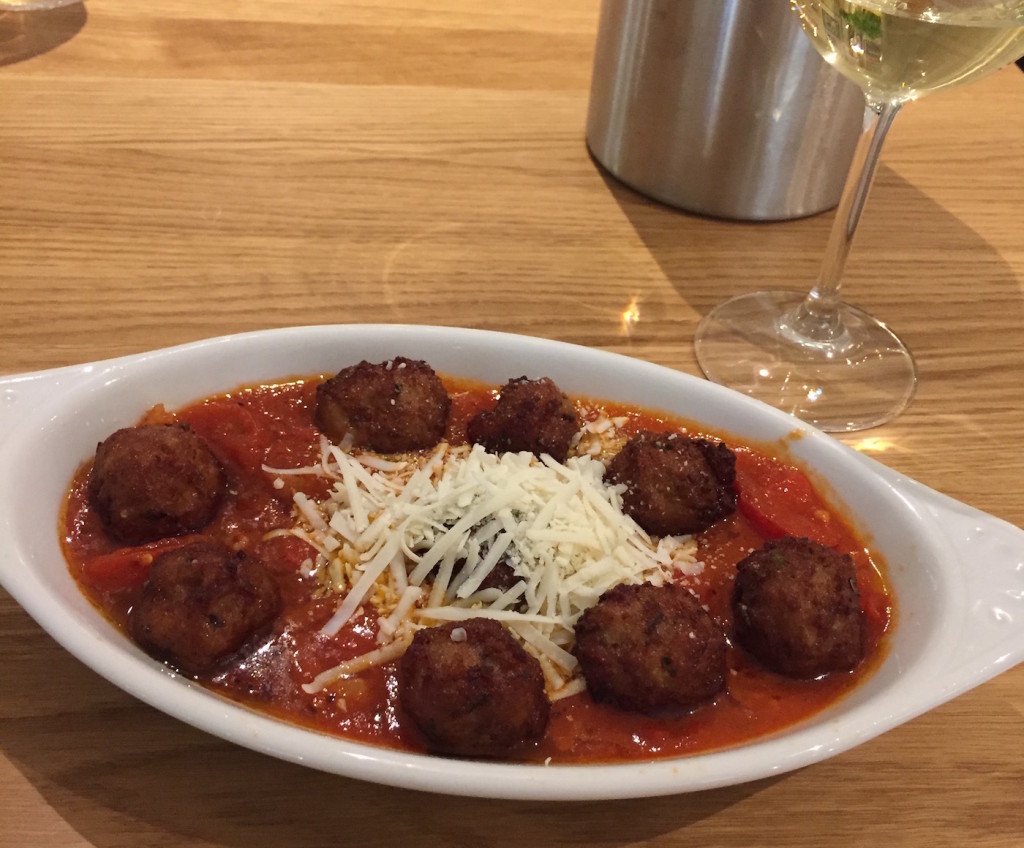 The meatballs, well, they're shit hot. Far too often they just taste like a ball of mince, but these are I think baked then fried, giving them a crispy exterior. The amatriciana sauce they come with – gorgeous with a little chilli kick, and a lot of bacon. It is just lovely, and I think we both said that a pile of 50 of those + some bread for dipping = happy.
The veal – again, something you don't see too often was tender and light, but needed all of the punchy little caper sauce. I don't know quite what they're roasting their tomatoes with, but it works, giving them bags of flavour.
Pastas sounded appealing, but we were here for pizzas. There's a lot of bumf on the website about how the dough is aged for 24 hours, and it's "true" neopolitain style – eat with a fork etc. Call me cynical, but you can't mention pizza in Newcastle without taking about Cal's Own, and when it comes to chains, they rarely deliver.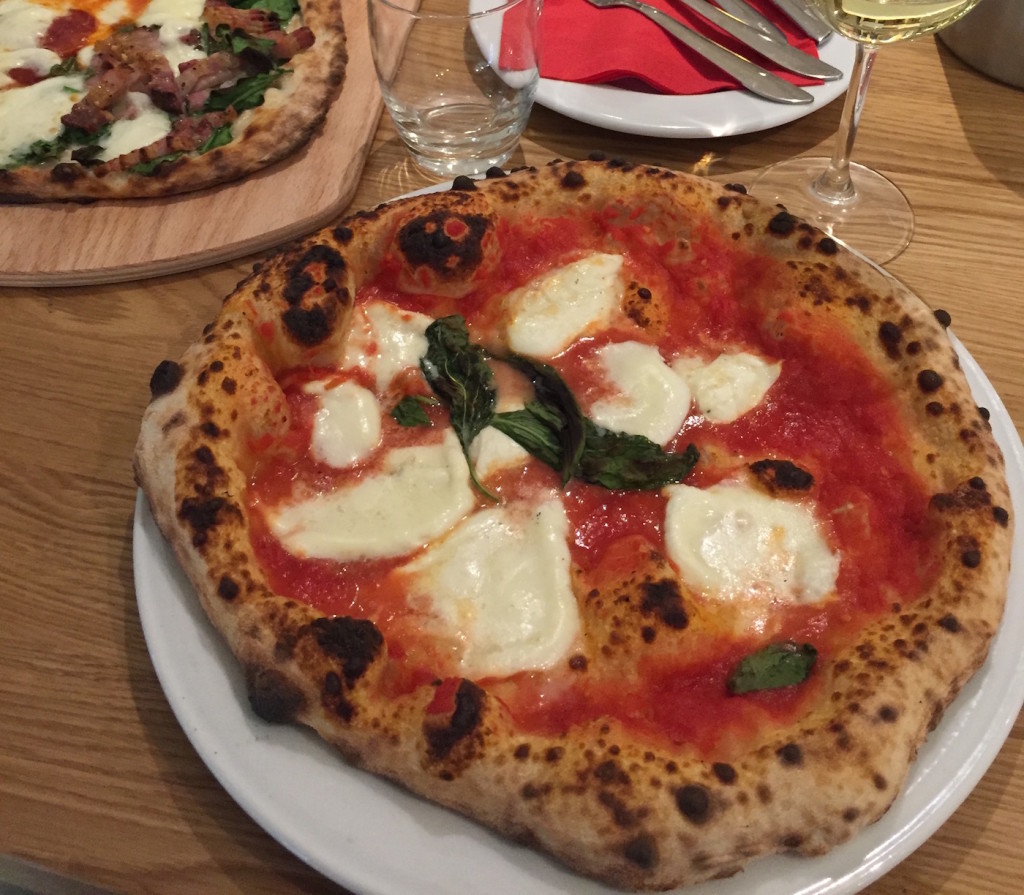 But…they're actually really well done. Plenty of charring bringing a good smoky hit, lots of chew in the crust, and it just tastes really good. It's complex and interesting, not just a bland white carbohydrate. Kate's simple verace (£11.95) was generous with that lovely and creamy buffalo mozzarella and the sauce, well-balanced with a hum of basil. It's a little pricey, but a definite cut above your Pizza Express, Ask, Zizzi etc, etc.
Nice wine picks, but probably more £ than what I'd spend while casually out shopping (£18 up to a fifty quid Barolo).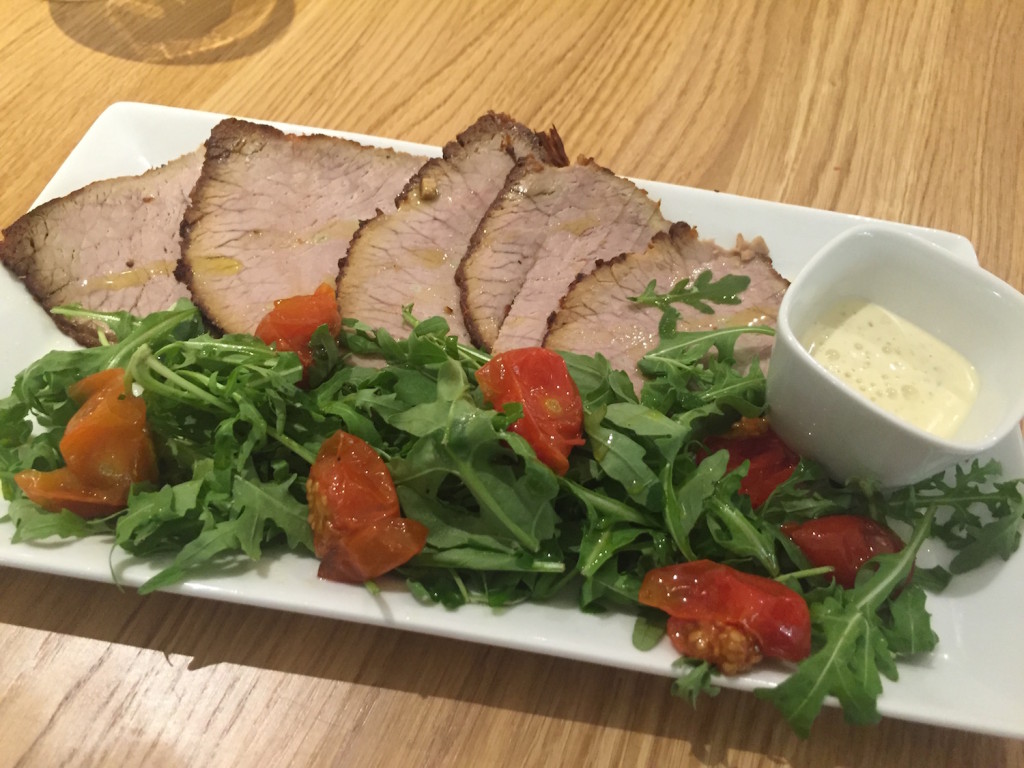 At the other end of the pizza subtlety scale, I got the dripping-with-meat cornucopia (£13.95 – etymology here). Again, pricey, it's like they lifted the restaurant straight out of its Covent Garden home and didn't knock a few quid off the menu for us up North. Crucially, like with any good chain that escapes the confines of the capital, it's worth it – everything great I said about the verace, but with loads of meat. One niggle which I've heard a few people mention – the masses of salty pancetta seemed of a high quality, but it clearly hadn't been blasted enough, and the fat was quite flabby. Ate it anyway…
Couldn't manage dessert, but saw a lot of others having what looked like a huge fried dough ball lashed with Nutella. That's gotta be good which ever way you look at it. There's tiramisu, rum baba, and gelato as you'd expect, though they go right up to £7.95 which is a lot for dessert in a chain resto IMO.

?? for a chain restaurant, which is a rare one for me. See where Rossopomodoro featured in my "Best Newcastle Pizza" guide!
Contact: http://rossopomodoro.co.uk
Food hygiene rating: Not yet rated