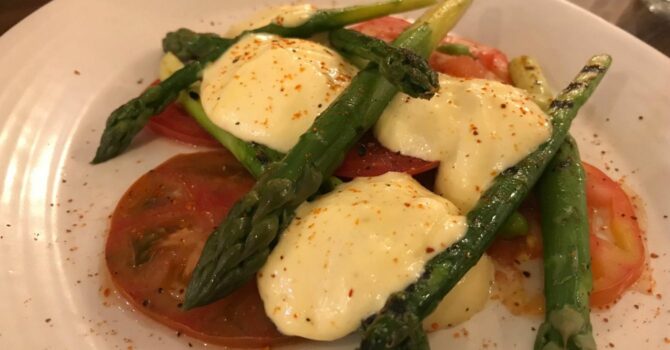 Plates. Wines. Libations?
Is the strapline of the new Route (35 Side, NE1 3JE). Occupying the previous home of burgerstop, it's a second restaurant from masterchef finalist, and seemingly-canny South Shields bloke John Calton. It follows the always excellent Staith House over on my side of the river, and while they've not transformed the old space too much, it's kinda wine bar in vibe.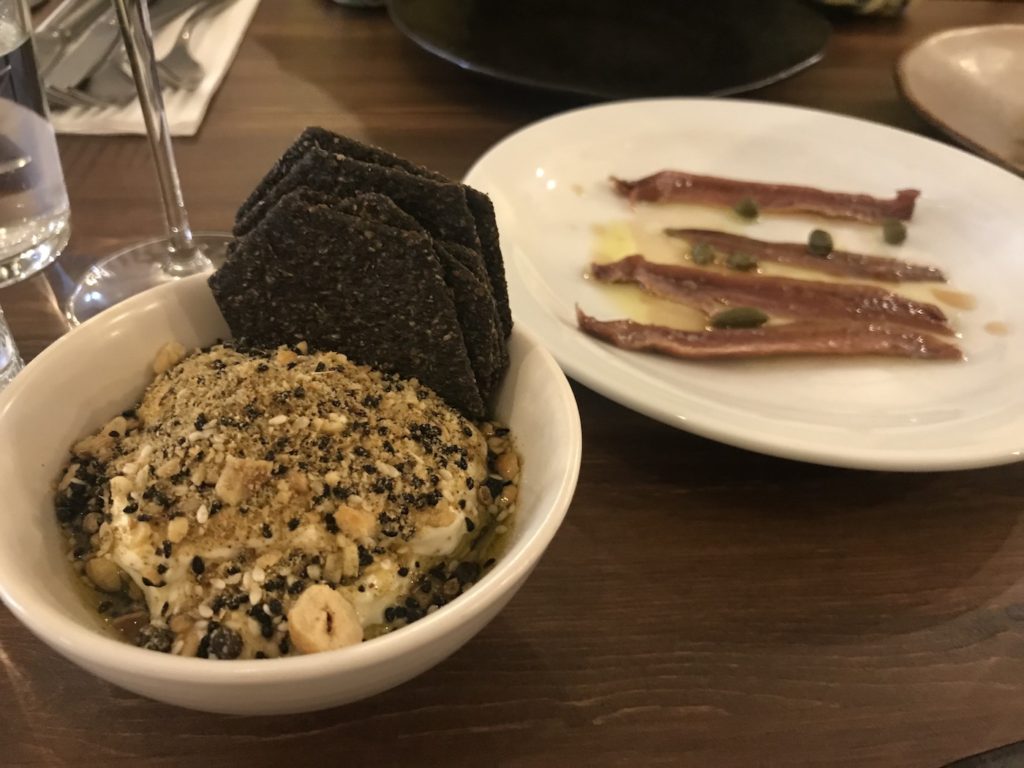 If the Staithy is a proper coastal pub which just happens to have awesome food, Route is its grown up city-boy wine bar brother. It promises small plates, great wines, and unfussy seasonal food. Sounds good to me.
Long story short, it ticks all of those boxes, and then some. I'd go as far as to say it's the best opening Newcastle has had this year. It's one of those menus that just sounds awesome. It promises to change bi-weekly, and there's lots on there that you'll want to eat.
Only been open for a month or two but is by all accounts already off to a blinder from others' pics I've seen as well. We went down on a Saturday afternoon when it was CRIMINALLY QUIET, GUYS. So if a few more punters give the place a go off the back of this, job done.
From the snacks – cool labneh with dukkah, cantabrian anchovies, house-made chorizo or salami are £4. Route won't win any 'cheap eat' awards – we sat through enough small-portion whingers during restaurant week to see that (2c / £10 is, at this standard, probably tough). Though there is a set lunch now (3c for £15). My moan? £2 for a lonely slice of bread is mean when the bill is £100+.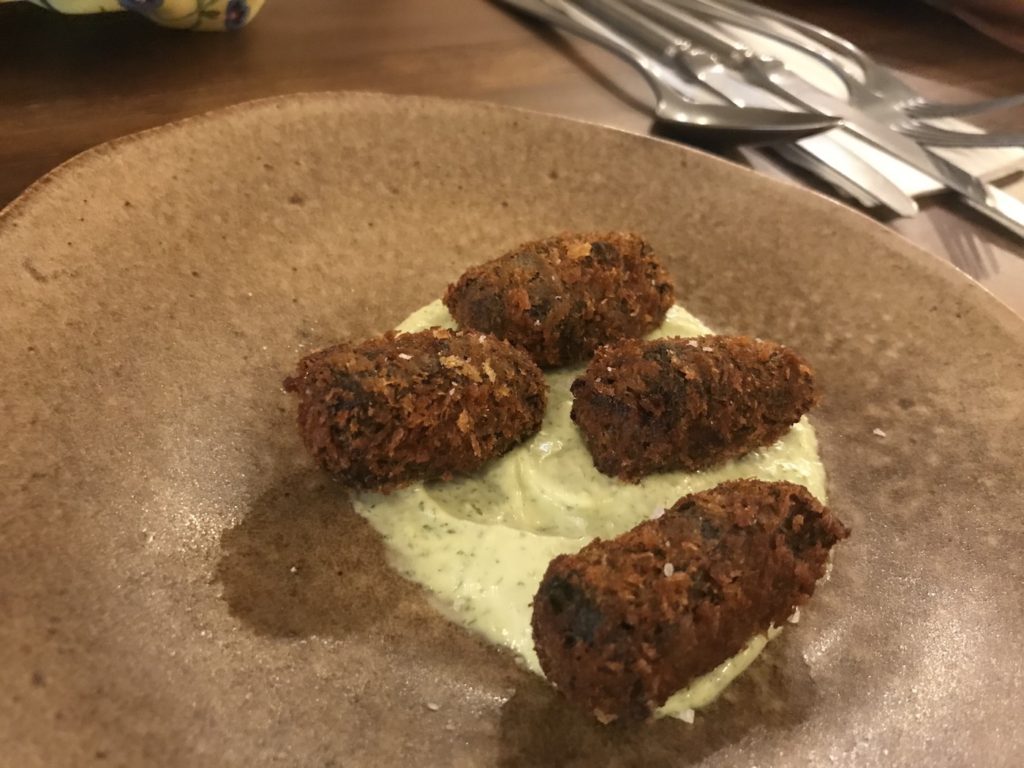 Maybe predictably, these rabbit and black pudding fritters with a chervil mayo were 10/10. We've previously had corned beef fritters with brown sauce (yes, as good as they sound) at The Staith House, and these were even better. About the best fried thing I've eaten all year, and difficult not to order more.
Dishes come as and when, which if you've read my thoughts on The Patricia, is absolutely my 'preferred method of filling my face'. There's something about a serious bottle of wine, and the endless train of food that keeps you eagerly awaiting the next surprise.
Ozzing burrata comes with pine kernels, chili, mint, raisins, and celery. Not something I would have thought to combine, but oh so bloody good. Silky, sweet, and zingy.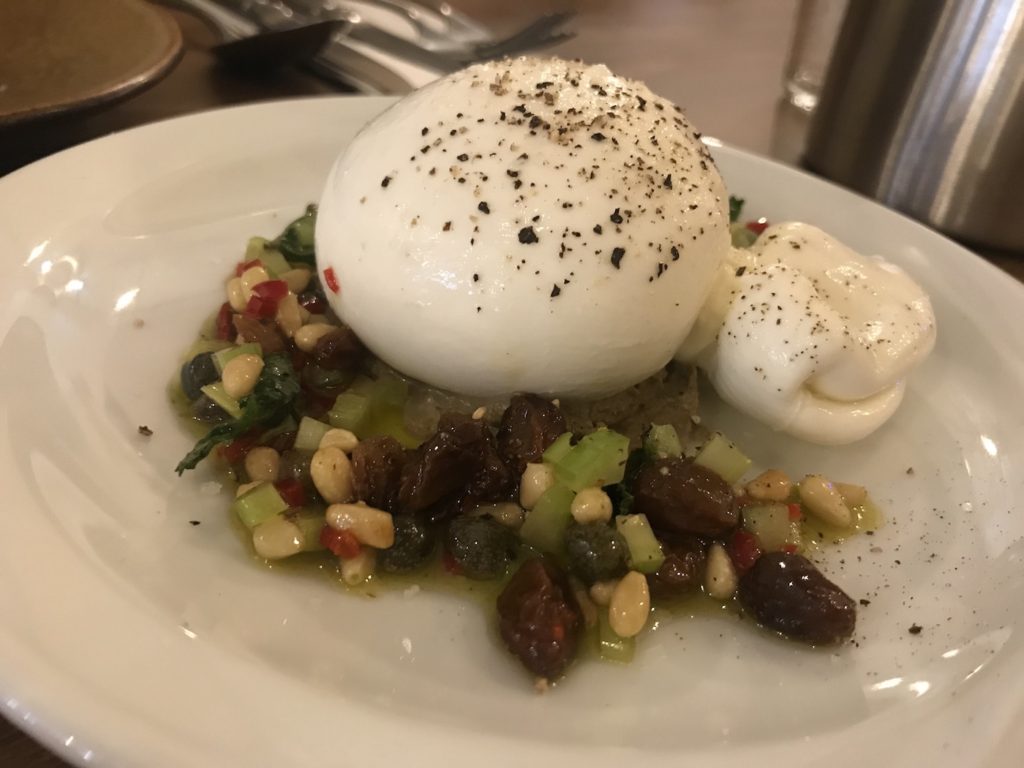 "Crab mayo" is maybe a little light on crab and heavy on mayo, but as you can imagine, with smokey bacon, lettuce and tomato, it's a joy to eat. Much like everything else here, sounds simple, tastes fantastic.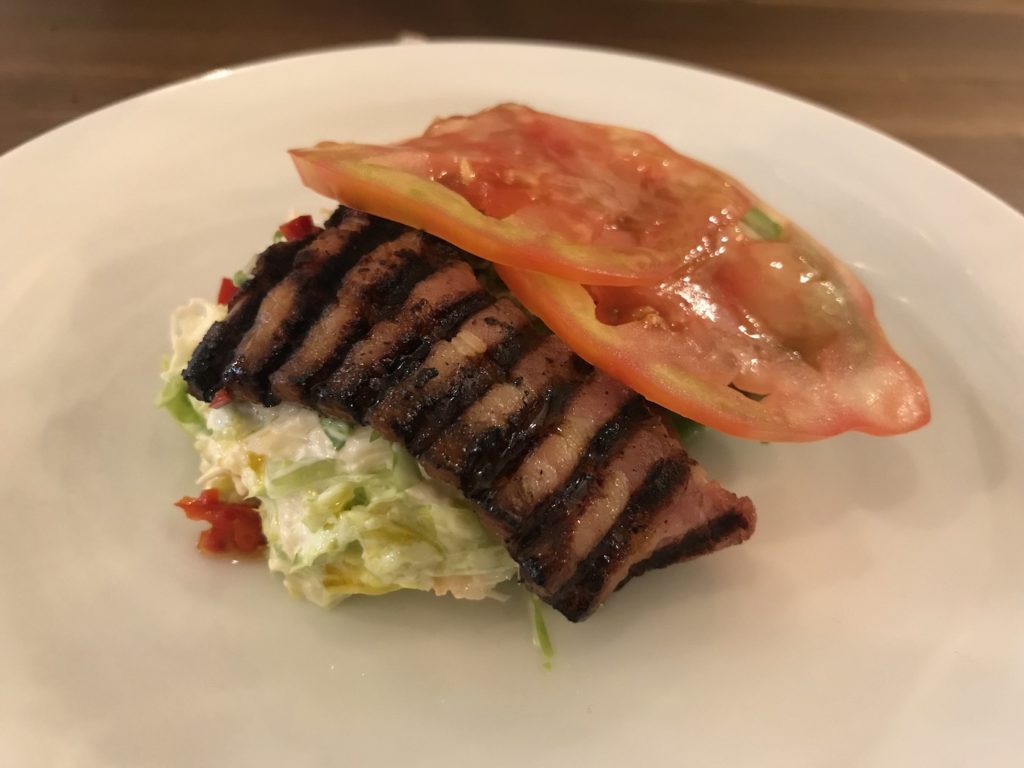 The wine list is excellent, not even badly priced at all, and ticks the organic/bio wine box as you'd expect. We ordered a vinho verde – received a pinot gris – but that was equally gorgeous. If you're just after a nice glass of wine, other than the views of course, the Quayside can often let you down. You're more than sorted now. Knowledgeable, relaxed staff too.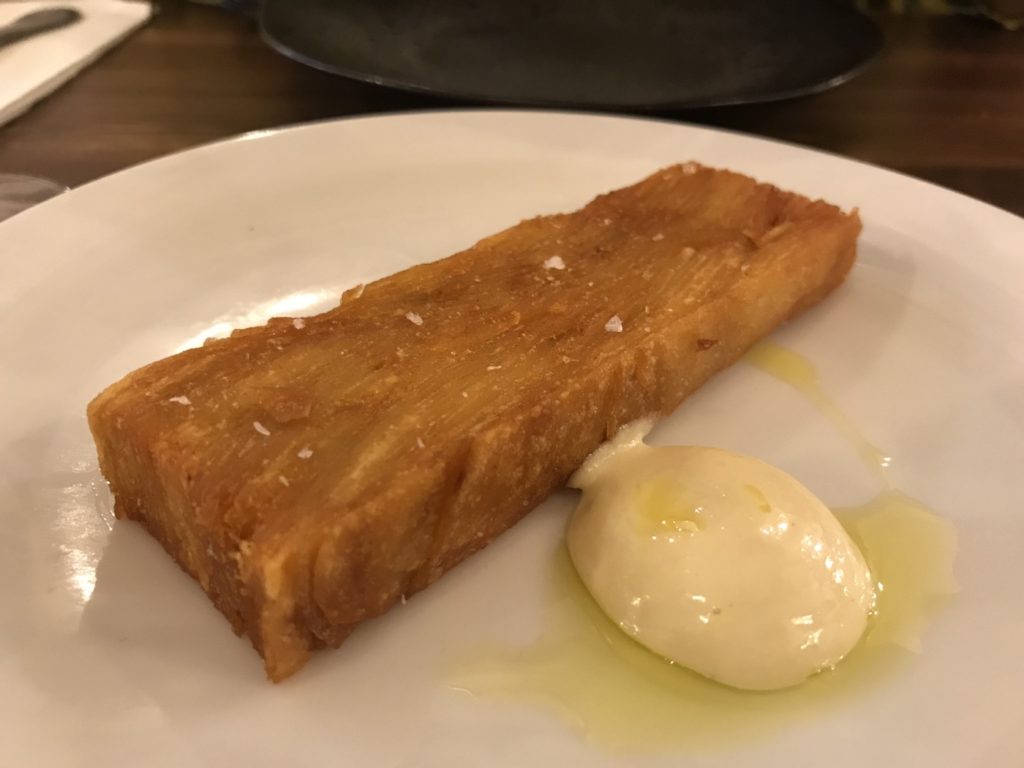 Sides – there's only one we need to talk about and it's the potato cake. Part ready salted crisps, part pomme anna, this is how you do potato. Fatty, buttery, crispy and soft inside, with a take your face off aioli on the side. If it wasn't £4 I'd order three or four.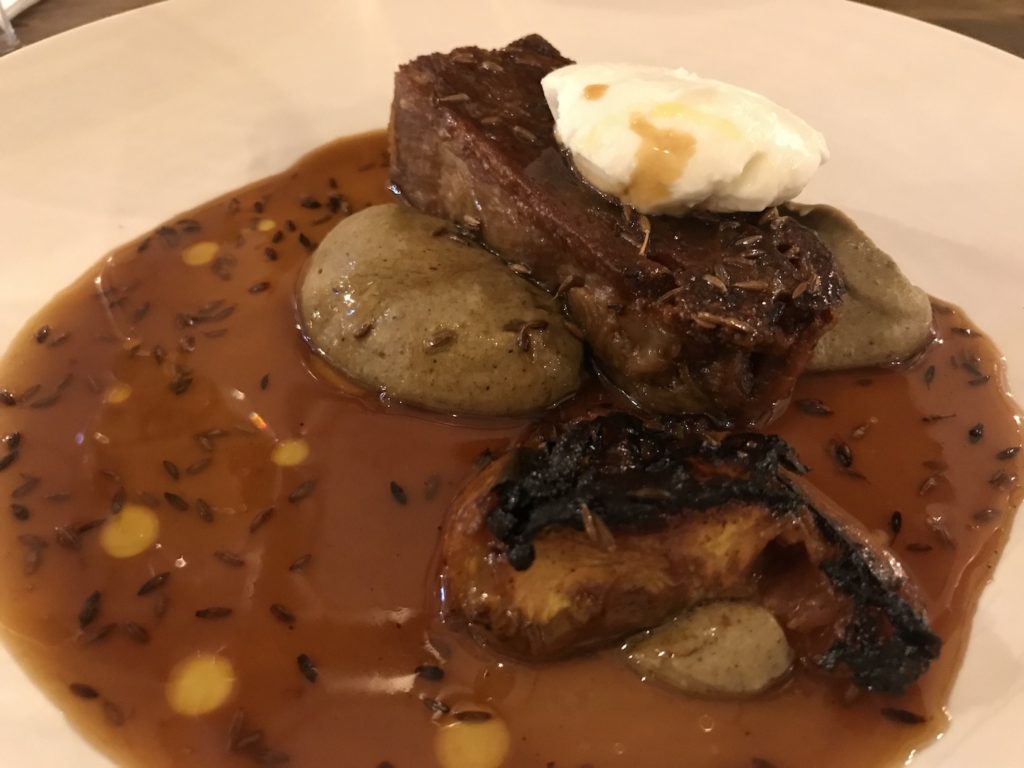 Others – a terrine, or a simple vegetable tart, or grapefruit hollandaise with asparagus (top) also delivered on just being great plates of simple things done well, with a big side of "mmmmmm". Finally but by no means insignificantly was this crispy lamb, aubergine, tomato, cumin and goats curd. I can't recall ever doing this – but we cooed over this dish, the crispy and succulent lamb, the frankly ridiculously intense sauce and then immediately ordered another to experience it again. "What if it's never on the menu again?!". They're not pissing about with flavour here – something like this is tried and tested, but shit hot. From what I could tell, we had chef John in the kitchen all by himself that day.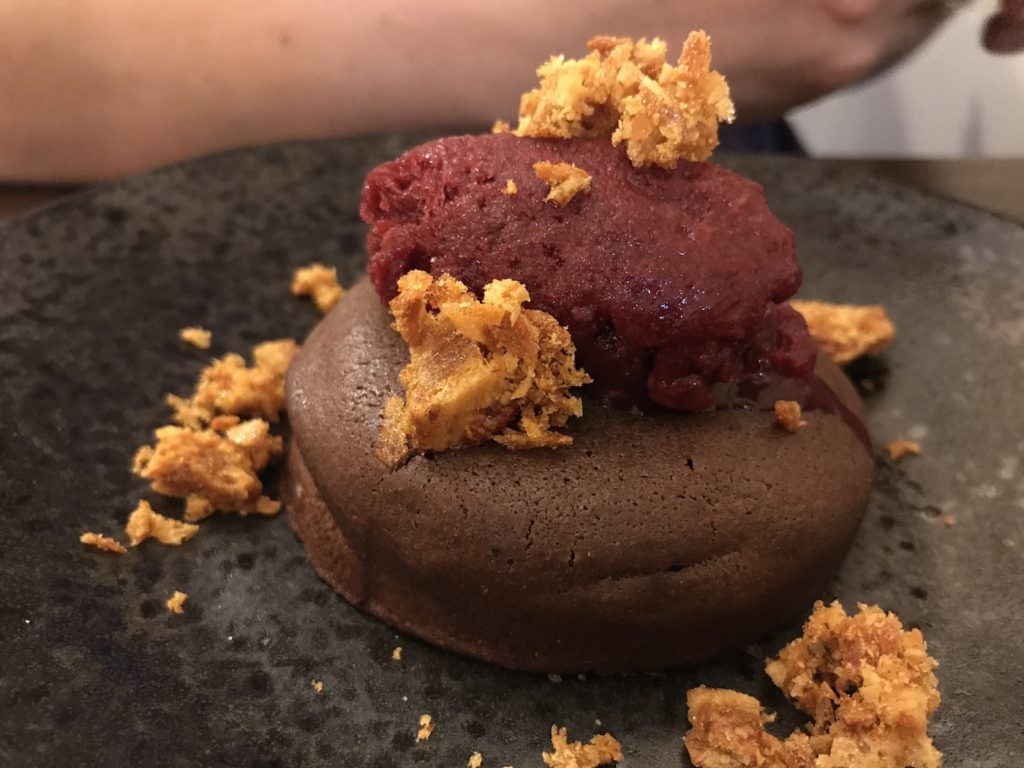 Route definitely treads much the same path as kinda-similar The Patricia, marrying deceptively simple cooking – a few things on a plate that just work together to blow you away with cracking wines. Oftentimes I get asked 'where to eat/drink on the Quayside' and it frankly gets boring telling people to go to 21, or The Broad Chare. Maybe the new 21 Group restaurant taking Caffe Vivo's spot (RIP best Italian restaurant in Newcastle) will be very similar by the sounds of it. Now I can confidently say, give Route a try.
As I said, it's among, if not, the best new restaurant opening in Newcastle in 2018, and one you need to experience if you're at all serious about your food. Win for the quayside, and for NCL.
Contact: https://routenewcastle.co.uk
Food hygiene rating: Not yet rated