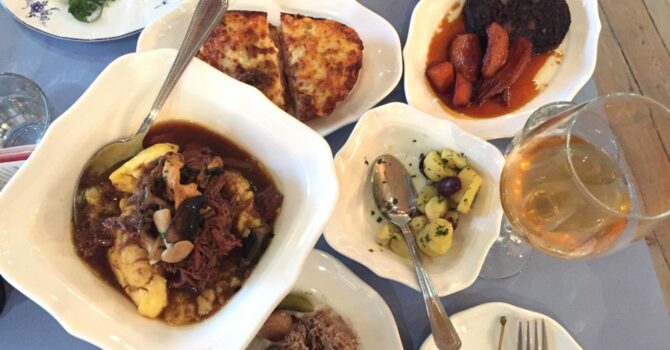 A worthy successor to Caffè Vivo?
Saint Vincent (29 Broad Chare, NE1 3DQ) replaces my beloved Caffè Vivo, which hastily closed its doors late last year – 'time to move on' they said ?
My loss is the 21 Group's gain I guess. Though Vivo was consistently one of my favourite restaurants in NCL, the saw-it-coming-a-mile-off St. Vincent 'wine-bar cafe' fills a very up-to-date hole in the 21 Group repertoire. And seeing as I recently give flagship 21 a bit of a knock for evolving so slowly, I guess St. Vincent is somewhat a redemption of that. Laid-back vibe, small plates, big flavours. So 2019.
They're encouraging a buzzy wine bar atmosphere, with some picky bits as snacks. Really, it's a little too restaurant-y for that. Much like Route and The Patricia (the success in NCL of which I think probably helped lot with the 'gamble' of St. Vincent), you're here for food first, then drinks. Still a huge gap in NCL for the vice versa ?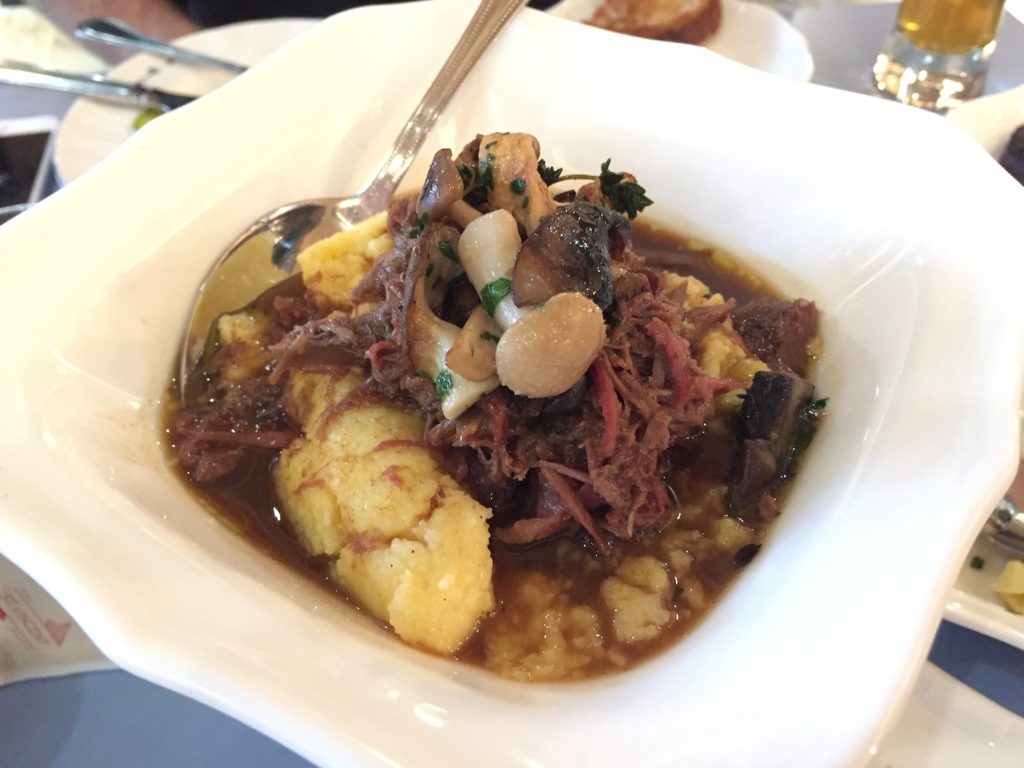 To its credit, the wine list is (European-focussed but) extensive. Many are natural/organic/skin contact – you'll have no doubt seen the crowd-pulling orange prosecco. If you're a natural wine beginner, Gran Cerdo is still brilliant, but just challenge yourself and get something you wouldn't normally. You'll not go far wrong.
I'm pretty sure you'll not come here and just drink though. The menu is neatly carved up into charcuterie, cheese, veg, meat, and seafood. With about half a dozen choices in each, it's unintimdating and encourages over-ordering. The recommendation is 'around three dishes each', but honestly…that won't even touch the sides. As you'd probably expect, the cooking is simple stuff. It's often done brilliantly though. And nicely, the entire team remains largely unchanged from the Vivo days. They're great.
From charcuterie, you kind of know what to expect, and from Iberica ham to pork & pistachio terrine, the standard is top-notch. Favourite, as it always has been at 21 Group places are the rillettes, which are salty and savoury and satisfying enough to make you realise why eating meat is sometimes just so damn worth it. You'll have seen them at Porterhouse/Saltwater in a similar vein and that's a story for a number of the dishes. A kind of 21 Group 'Greatest Hits'. Also note, loads of dishes come with bread, so don't order it separately 'spesh now now it's a £3.20 upsell.
Cheeses are £4.20 which somehow seems fairer than ordering a cheese board, and come with crackers, sweet amarena cherries and fig jam. There's Epoisses, Roquefort, and I'll have the Comté please ?. As per The Patricia, the rapid fire of dishes that come out 'when ready' makes for a fun eating experience. Oh go on then, I'll have another glass…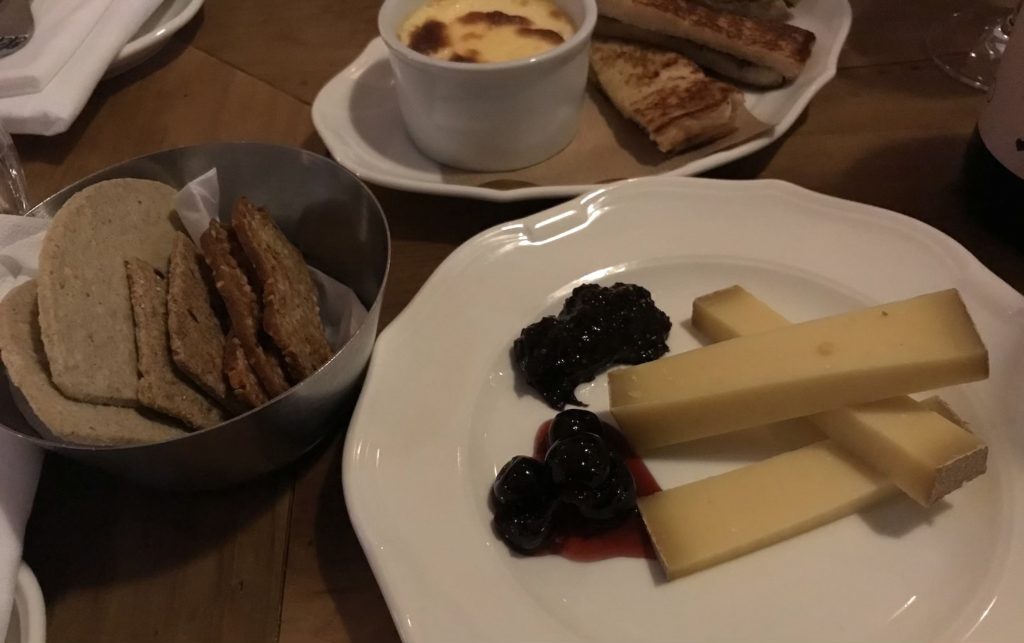 Veg dishes don't play second fiddle, with warm ratte potatoes being wonderfully spiked with anchovies and olives in a sort of potato puttanesca, and golden beets made interesting with horseradish creme fraiche. Obvs everyone will order the truffled mac & cheese though it's not really my favourite take on the dish….it's more stock sauced than out-and-out cheesy. Depending on your nostalgia for mac & cheese, I guess your mileage may vary.
It'll be interesting to see how the menu evolves as the seasons change. Speaking of which, there's five food menus which is too many. One for breakfast, brunch, afternoon, lunch&dinner, and the sure-to-be-popular Sunday bottomless brunch. Lots of crossover, but you've gotta make repeat visits to try everything. There's even waffles, avo on toast, and full-on Sunday roasts.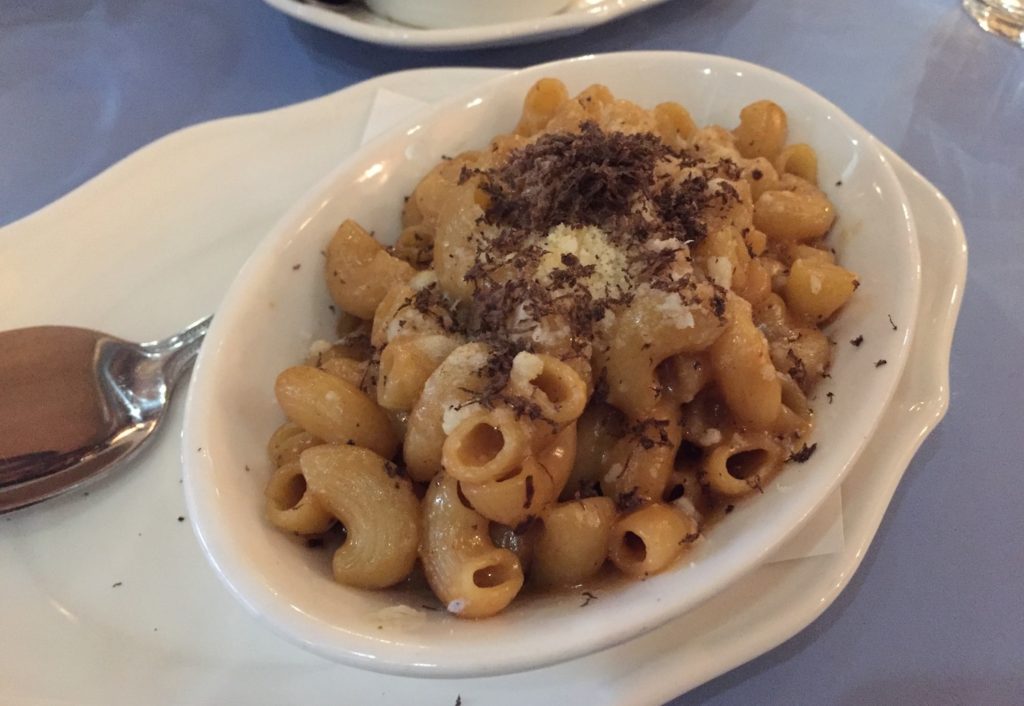 Seafood is a little more familiar, whether mussels in cider, frito misto, or sea bream crudo right out of Saltwater's ocean. Or fat, sweet tiger prawns, an old favourite off the Vivo Josper grill. Still got a lot of love for that grill, anything it kisses comes out beautifully and helps put St. Vincent a cut above 90% of what other NE1 restaurants can do. As ever, when you've got solid ingredients, and cook them simply, you can't go much wrong.
Coq au vin was classically done and nigh-on perfect. Braised venison and polenta as rich and warming as you'd expect, and this Basque black pudding…my god, is delicious. Also from the same stable as Porterhouse, and probably a textbook example of what they're going for here. Deceptively straightforward stuff with massive flavours. Would have ordered another plate.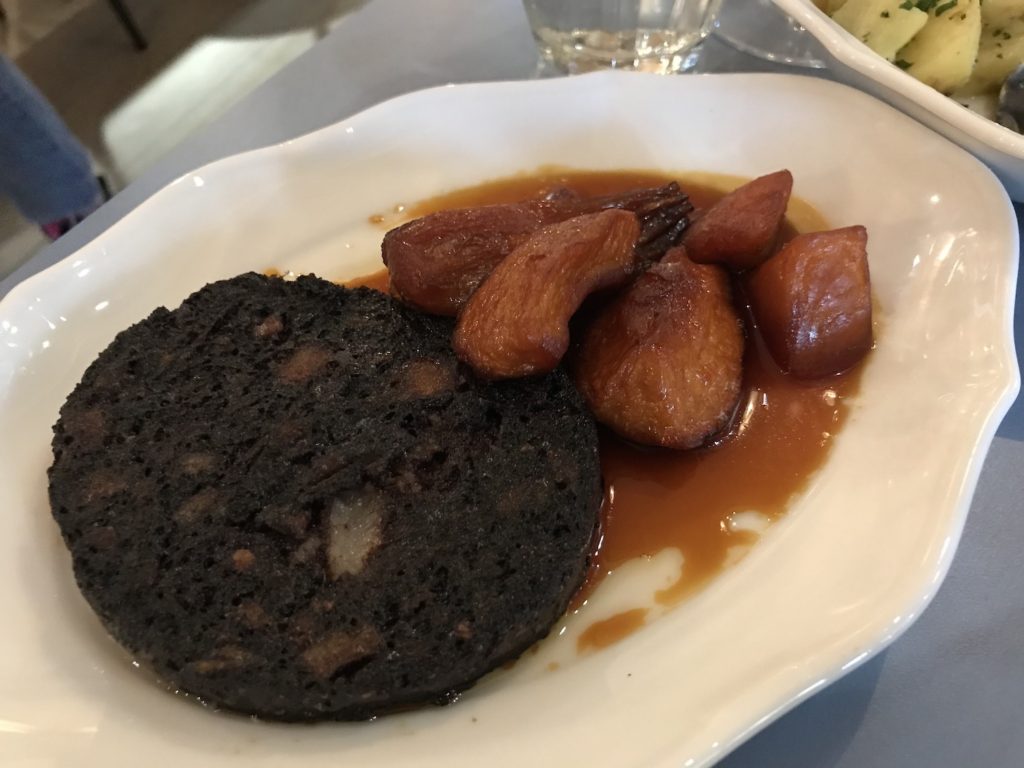 Croque monsieur is gorgeous. Crispy cheese, salty ham. Petite. Be sure to order the parmesan custards with anchovy toast which are off the salty and savoury scale and I think unlike anything else you'll see in NCL.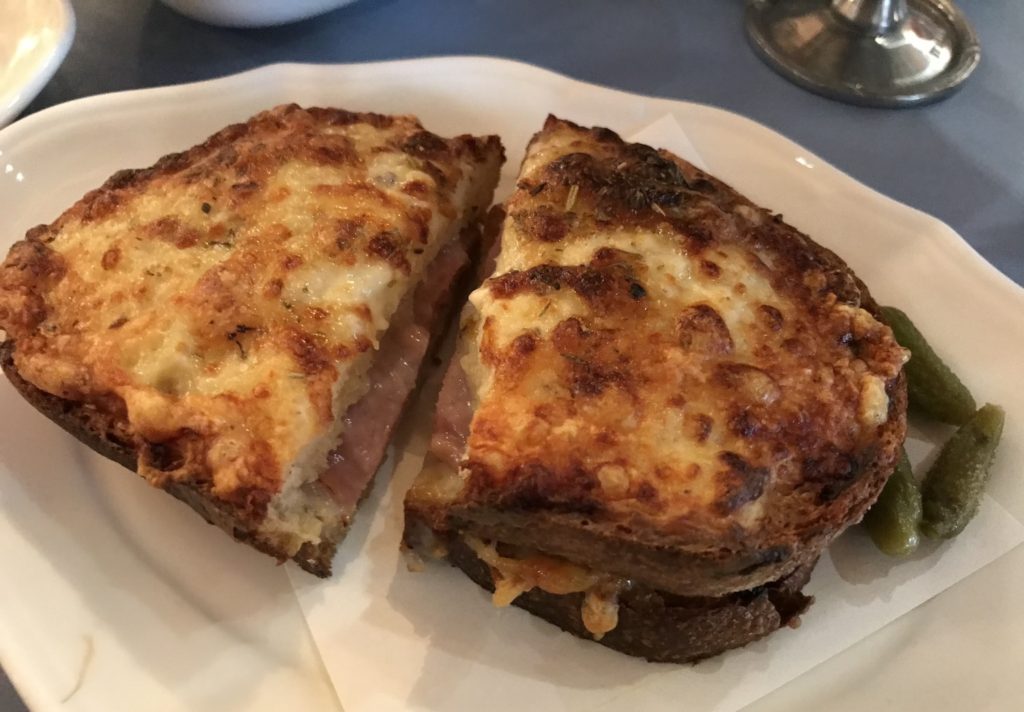 Desserts mingle with with the breakfast & brunch menus. Expect florentine doughnuts, pasteis de nata, or simply ice cream and Pedro Ximenez. Surprisingly, we twice found desserts the weakest part of the meal. I'm gonna assume the Portuguese Tart and the tart tatin we had probably come out of the oven some 12-odd hours prior to eating. We'll be back for breakfast so hopefully they're bang on then.
I guess my only criticism as ever, is that with this type of dining, the bill does mount up. I think across the industry more restauranteurs are moving to the small plates model as it is easy for punters to get carried away. You've had a couple of glasses of wine and some snacks, and bam, before you know it you're £100 down. Oh well ??‍♂️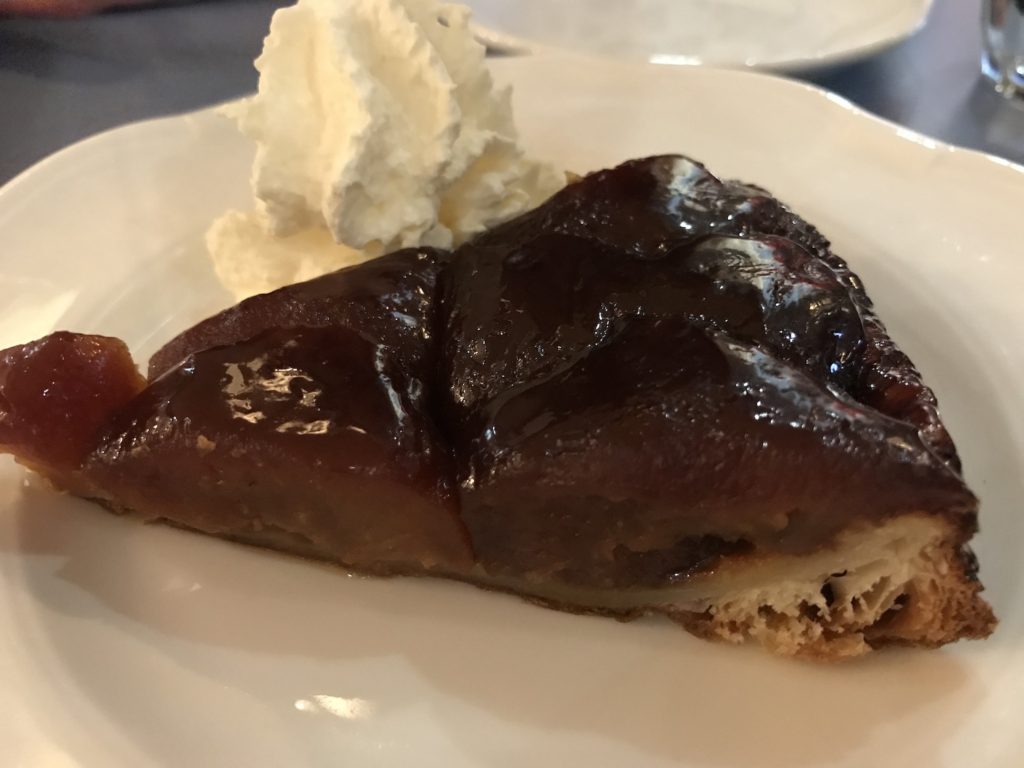 So, a worthy replacement to Caffé Vivo? It's a completely different proposition (sadly leaving no really great Italian restaurants in NCL), but it's a very welcome addition to the 21 family, and one that'll certainly be hugely popular. With great wines, unique food that's even better, a high standard of service, and a juuust-casual vibe, hopefully it sets the bar for a glut of similar restaurants to follow in Newcastle. Great stuff.
Contact: saintvincentncl.co.uk
Food hygiene rating: 5/5