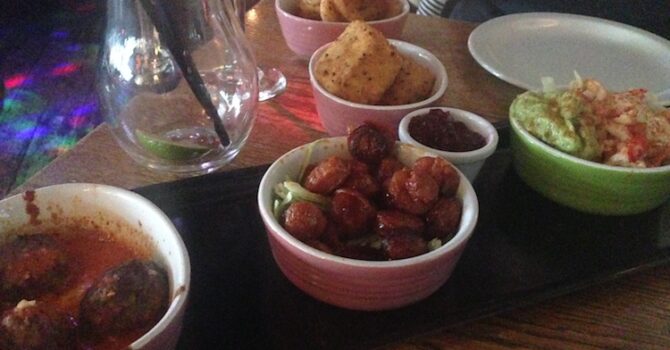 **UPDATE: The Salsa Cafe closed in 2015**
Like most British people who have had a holiday anywhere in Spain since 1970, I absolutely love tapas. The concept, the sharing, the tasting, the passing round. But….it's yet another gap in the Newcastle food landscape, as though you have your El Torero etc. none seems to be doing it amazingly well. Before seeing the excellent Dance 'til Dawn, we took a gamble at the Salsa Cafe (NE1 4AE) to see if it was any good.  Six tapas for £26, and sangria just makes everything better, doesn't it?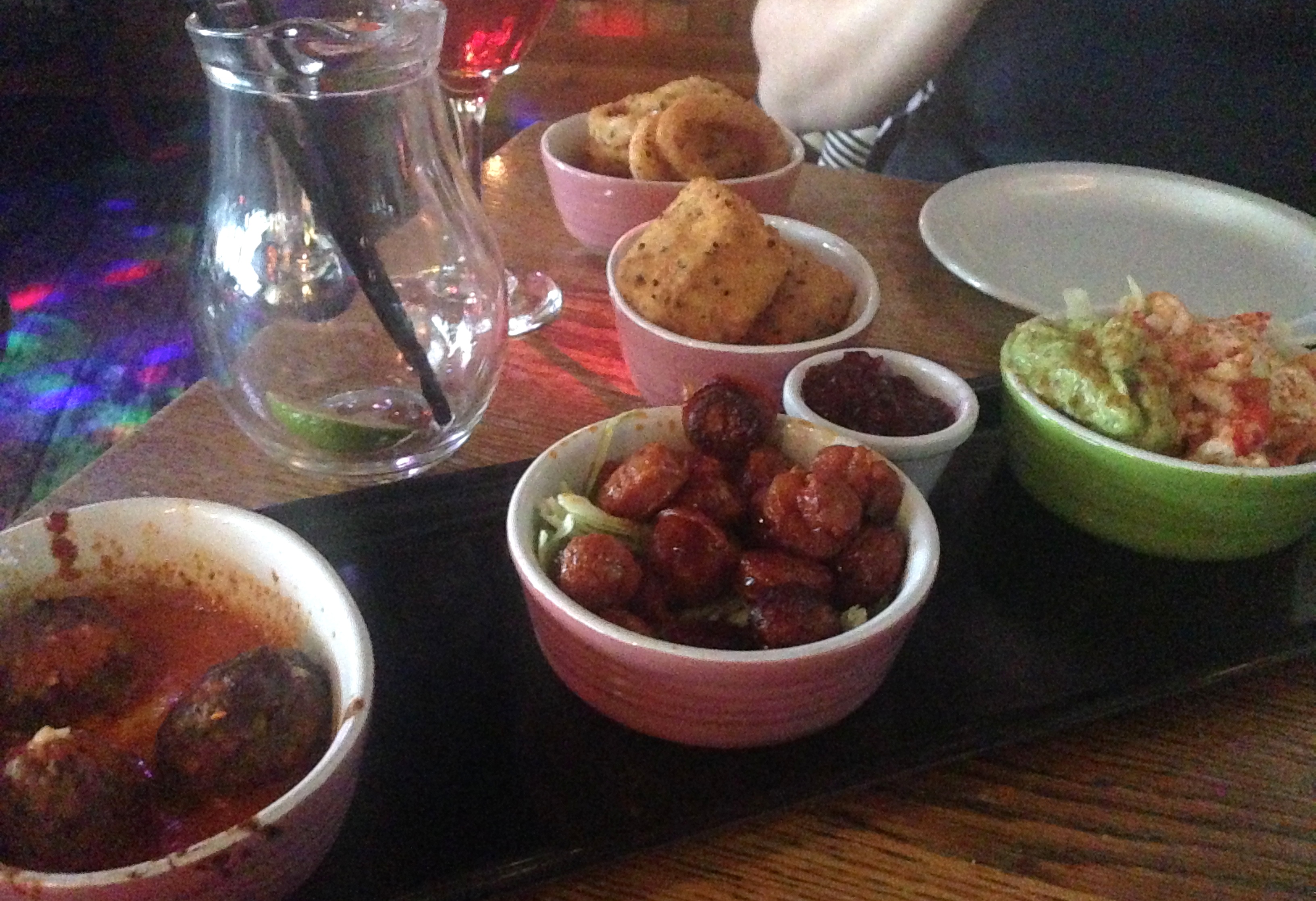 The chef brought out our food  after about a two minute wait, which is never really a good thing. And it looked mostly OK, but…
Cheap gristly chorizo, served on lettuce?
Sweaty patatas bravas?
Frozen, watery crayfish, watery "guacamole" with more lettuce?
Calamari with the dreaded "stringy bit"?
Cheese board with shrivelled old grapes, Jacob's cracker selection, and more cranberry sauce?
Normally £4.25 each? No way. I just don't get how third-rate places like this keep going.
LOOK AT THE SAD MEATBALLS.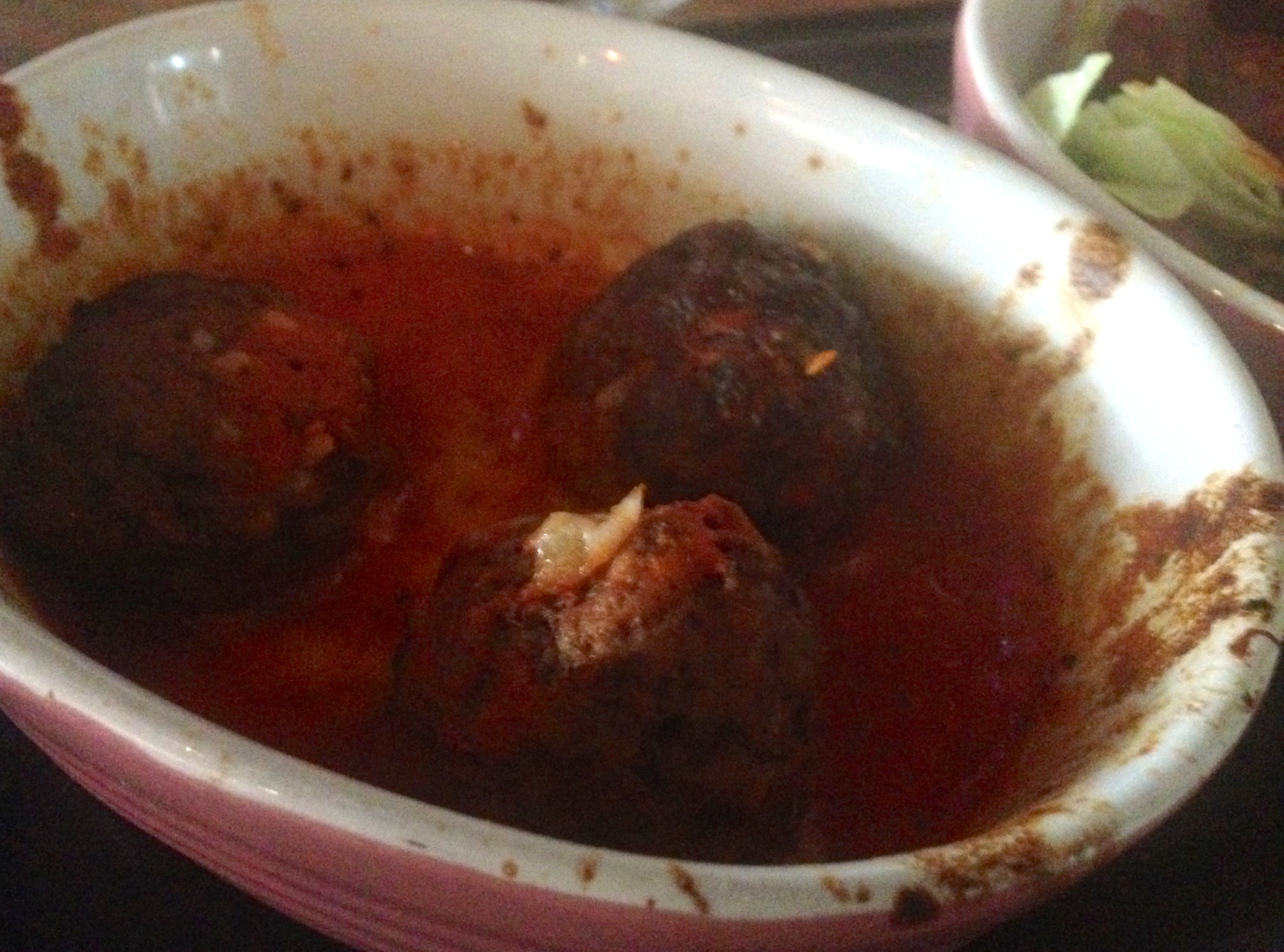 Our server was entirely pleasant though, so not a 0/10. Won't be in a hurry to return.