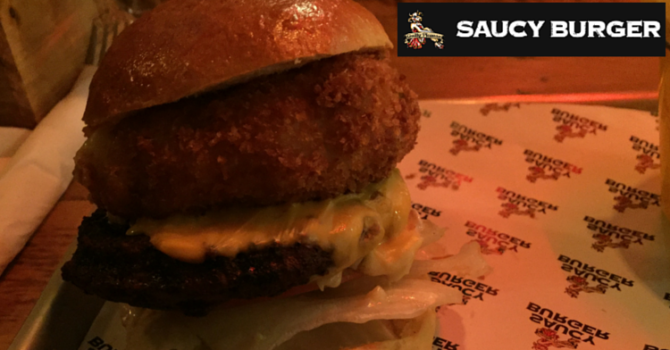 Sunderland finally catches onto the "dirty burger" trend.
UPDATE: Saucy Burger didn't last long and is now closed.
We've just been to Saucy Burger. Made a special trip to see some friends, otherwise you'd very rarely find me in the land of The Great Unwashed. A special trip, after knocking back repeated attempts by the Apartment Group PR efforts, with some hope that hey, they usually do OK bar food, don't they?
Saucy Burger is the latest attempt by Apartment Group at the space that was formerly Dr. Feelgood's Liquor Emporium. We never made it there – but did visit it's downstairs venue Liberty Brown way back when it opened. Hmm. I remember now.
I don't know whether they think Sunderland will accept a lower price and lower standard, but this one just didn't do it for me either. While NCL gets saturated with them, where's even good for a burger in Sunderland, dear readers?
Interior design ticks all the boxes you've seen and done before. To be fair, it's not bad, just getting very tired – food on trays, neon lighting, graffiti walls, paper towels on tables etc. etc. On the menu, there's flatbreads and ribs and shit like that, but the name suggests it's mostly about the burgers. They're adorned with all the usual guff – pulled pork, waffles, 'low and slow' beef, all of the usual suspects/cliches except interestingly…Honey Nut Cheerios. I fancied the 'Mac Daddy', which has breaded mac and cheese, smoky cheese sauce, 'smashed Frazzle gunpowder', dusted onion rings, iceberg, pickles, tomato, and 'FatAss sauce'. Someone went to Almost Famous, and fancied a go.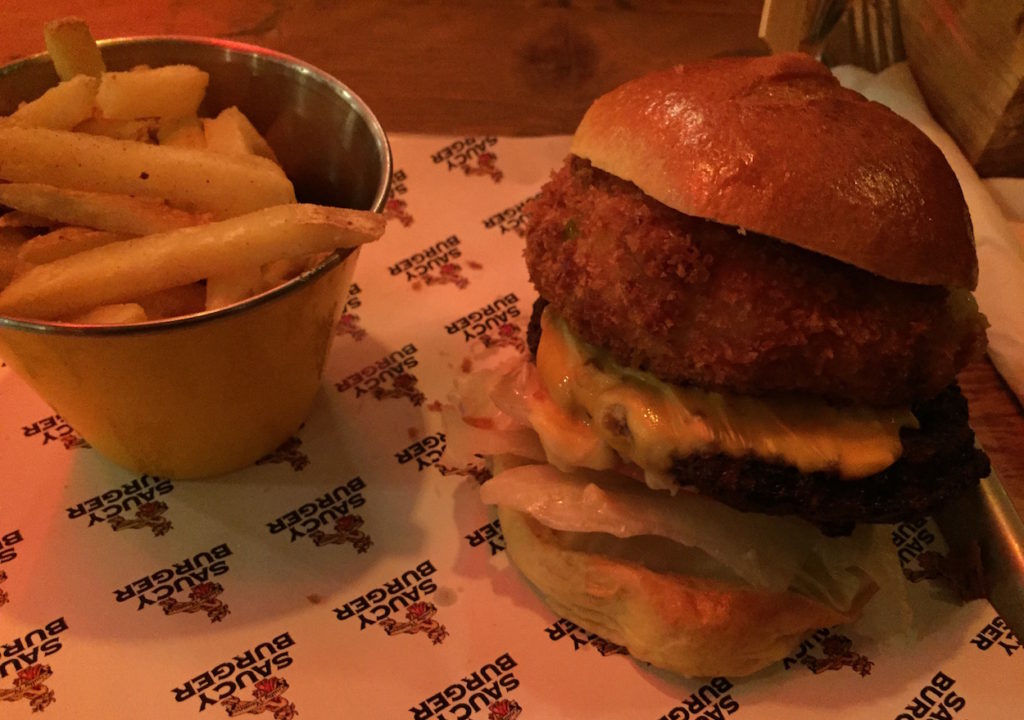 For starters, it took us 2h20 to get in, get burgers and a shake, and get out. You've gotta feel sorry for the poor lass working that night, as she was totally on her own, but it was all just way too slow, and way too error-prone. Not exactly a busy service or anything taxing to cook either.
And you wonder what took so long – our onion rings were comped before they arrived as they took so long, yet still not really cooked through. Soft and pallid chips didn't help the situation, and the burger, the best I could say about that is…super-meh. The patty looked dry from the outset and the bun had zero chance of holding up to the amount of sheer goop lashed upon it. Not good. Kate's apparently came with marmite mayo, yet tasted not one jot of Marmite ?. We got in before 7pm so it was only a tenner for a drink, burger and fries, so hey ho. Byron does a similar lunchtime special for £6.50 in some restaurants.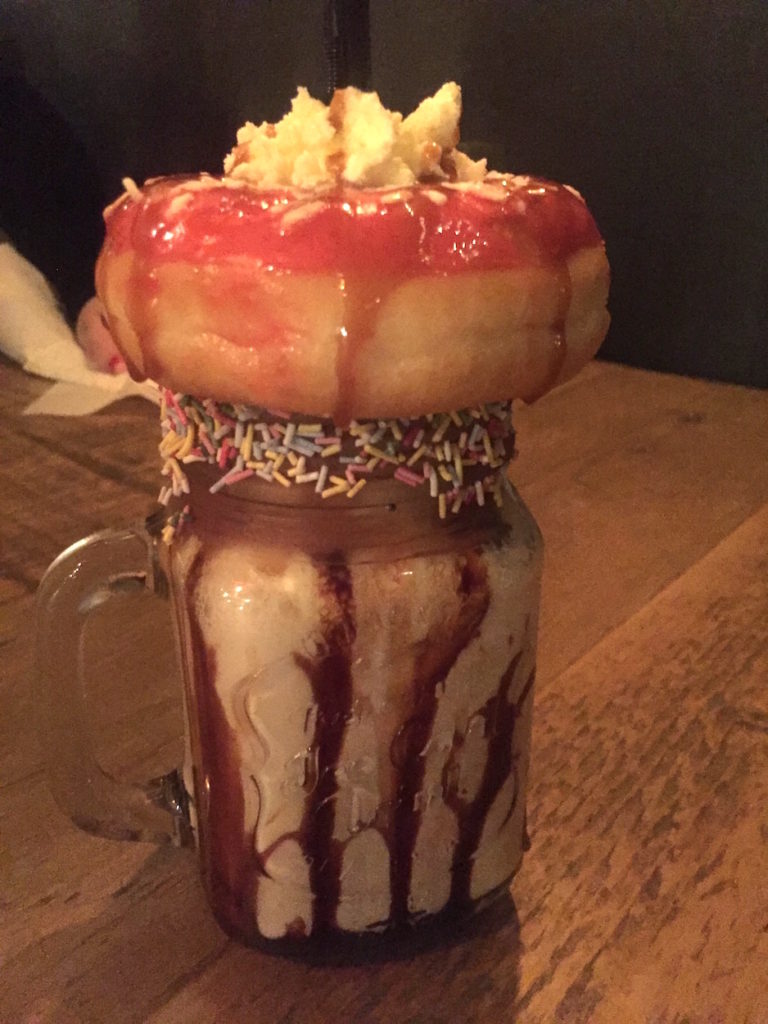 "Freak shakes" – whatever TF they are – are of course bang on trend and appear on the menu for £6.95. What we didn't understand was what was advertised on the drinks menu and the actual dessert menu were apparently two different things. So after another long wait – we ended up with a cut down version – think half pint of cream with some squirty sauce and a cheap Morrisons-esque doughnut on top. £26 all in, but still. Nah…
"We had a dream of creating a gastronomic experience like no other" the website harps on. A burger, especially a "saucy" one has gotta be worth the calories, and these just aren't. Yet again, you're doing yourselves no favours here, Sunderland ??
Contact: thesaucyburger.com [love the auto-playing music and horrific load time]
Food hygiene rating: Not yet rated