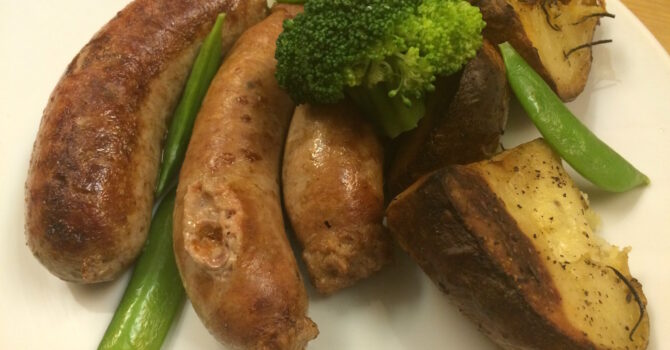 Sausages under the arches.
**UPDATED: The Sausage Emporium closed in 2015 ?**
It seems like there's now an awareness/celebration week for everything these days, but surely British Sausage Week is one worth giving some time to? An absolutely British classic, perfect comfort food for these colder autumnal days, it should be about supporting British farmers and their quality produce. I know it is easy to give the supermarkets a kicking, but it's usually their meat offerings which are weakest. Duchy by Waitress or not, they all seem to miss the point on what i want for my cooked breakfast/massive sandwich/pile of mash. It's really not that hard to find a good local farm shop or butcher nearby, and my undisputed favourite at the minute is Knitsley Farm Shop. Go and try it; thank me later.
Luckily, "Little Laughing Gravy's Sausage Emporium", to give its full moniker, produces a similar breed of banger. Owner John was formerly a butcher, so of course the sausages are at the forefront, and indeed carry some pedigree. His is a family of butchers since 1939.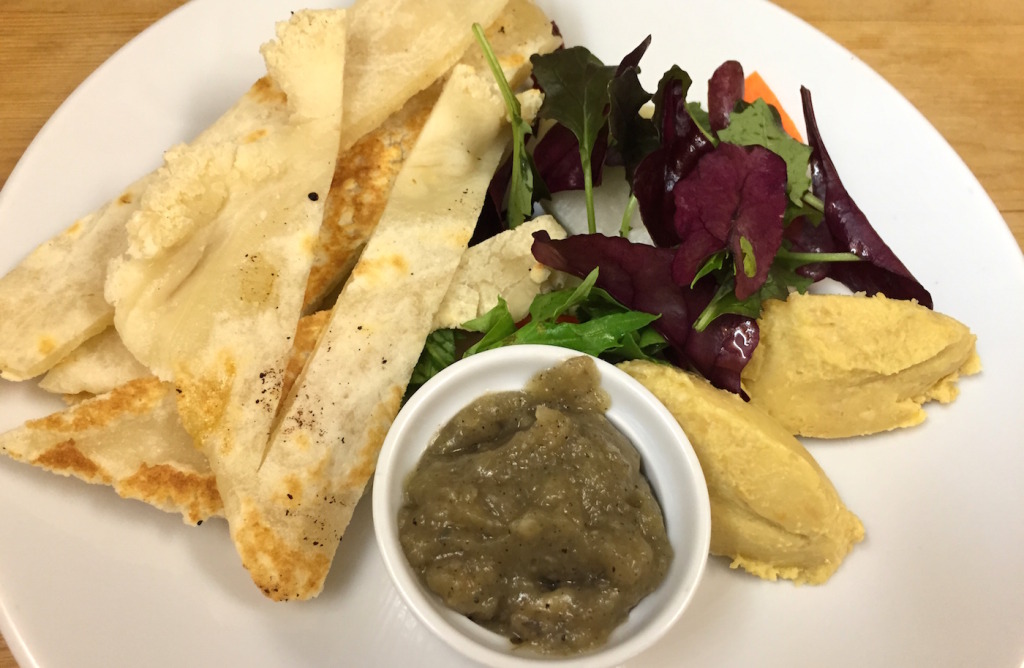 Alongside fellow indie neighbour, The Herb Garden, The Sausage Emporium has led the revamp of what used to be an empty area of town under the old railway arches, and once inside, you definitely know where you are – the sound of passing trains shudders above every few minutes or so (which may annoy some). Intentional or not, the interior is a bit "modern tube station" in feel, with bare bones but functional design – pretty much as we see everywhere these days. Still, a nice use of the space. Unfortunately, the trademark sausage and namesake hound, little Hannah the daschund was taking a night off when we visited but from what I've seen online, she's a popular hostess to the restaurant. Again, I can see some people having problems with dogs in restaurants, but hey, that's not me.
The menu is thankfully brief, and the only place you can really avoid sausage is on the starters. I can't resist the lure of a homemade flatbread, so passing by on crab cakes and the (sold-out) pulled pork slider, I started with the baba ghanoush and hummus (£4.25). The bread –  clearly fresh off the hotplate, was decent but a little bit stodgy in places. Baba ghanoush – smoky through including some of the char from the aubergine – big on flavour, even bigger on garlic. A huge clove at the bottom of the pot might irk some, but as with the hummus – all looked homemade, and I enjoyed it.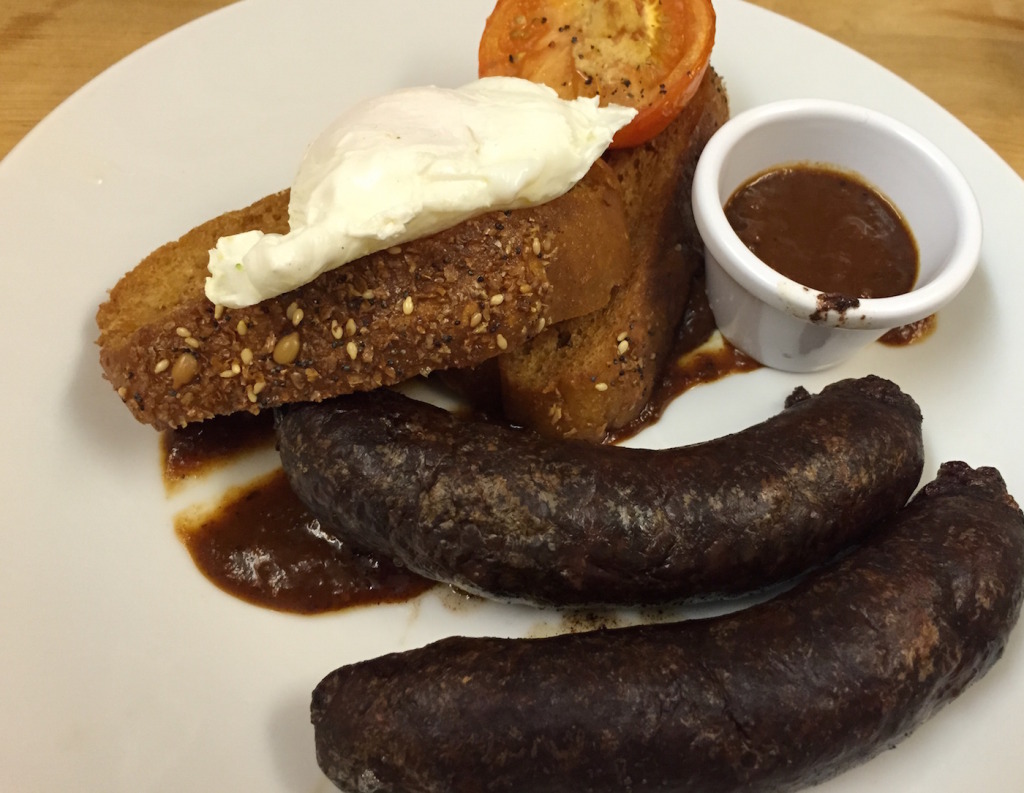 Considering the mound of food you get, prices are super reasonable – the black pudding sausage above, was only £9.95, and Kate's Wylam ale sausage, below, the same price. When I get raging about chains, it's typically because people don't seem to care/realise that they can get "real" food, for the same price, if not less – consider a chicken breast at Frankie & Bennys is £14.95.
The sausages are as you might expect, top drawer. Huge girth, high meat quotient, just about fatty enough, and above all, delicious. The black pudding variety comes with brown ale fried bread (oh yessss), a poached egg, and confit tomato, but the real treat is the homemade brown sauce – rich, sweet, and perfectly balanced with a good hit of spices. Can we buy some?
Kate's Wylam tinged banger was equally satisfying – though perhaps tasting slightly more of hoppy beer than pork. As we were last in the restaurant that night, they chucked in a third sausage, which was a filling but MOST WELCOME gesture. The accompanying veg won't win any awards for prep style, originality, or in-your-face flavours, but the teapot full of gravy helped with that. I think we missed out by not realising mash is an optional side dish (£1.50), which would have been the ideal compliment.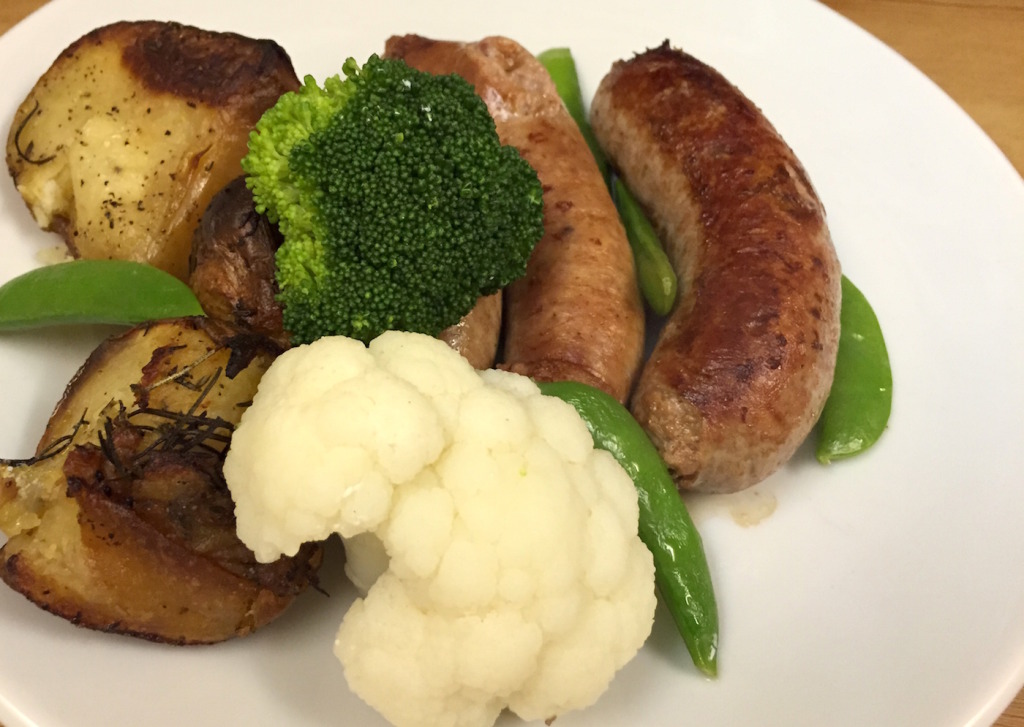 Drinks on tap from Wylam were reasonably priced, and super friendly service is very much in keeping with the "good, home cooked food" slant. It took me a while to get to the Sausage Emporium but it's safe to say based on this visit that I'll be back, and you should too. Instead of whining about it, support the indie restaurant scene in Newcastle and give it a go. Meanwhile, if you wanted to have a nosey to see if it's worth another visit, tip – they also do sausage sandwiches for less than a fiver, which can only be A Good Thing.
Bill for two with two drinks, £33
Contact: thesausageemporium.com
Food hygiene rating: 5/5