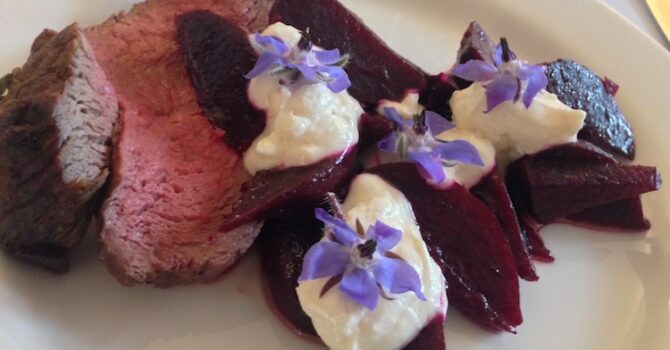 Supperclubs – all the rage, yeah?
Skip the pricey "same-old" restaurants with their rarely-changing menus, go to someone's house/unique special venue and eat food from relatively unknown but passionate chefs – sounds good right? They've gone from fresh idea to done-to-death quicker than Newcastle has gotten sick of "artisan" burgers.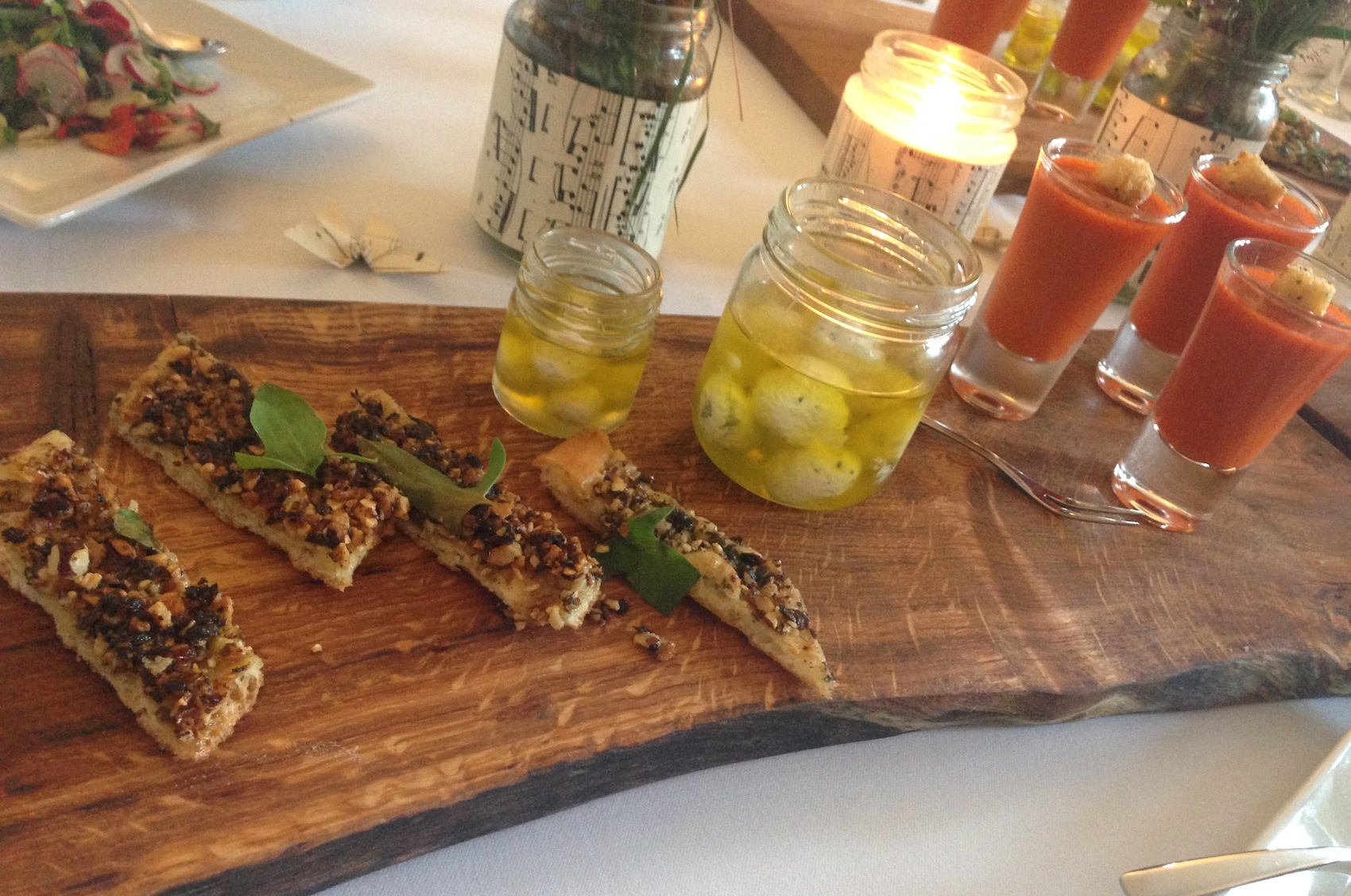 There's a new one in town, and this one can boast an actual USP – it's arranged by concert pianist Annie Ball and forager Pia Phillips-Griffith, and features a unique mix of live music and foraged foods. I was invited to the inaugural Semibreve Supperclub last Monday, and thought it was something a bit different than the emails from PRs that have ignored my "about me" section recently.
The first event was held in a lovely house in NE2 with views over the Town Moor – different, and totally unexpected, with future events taking place in various prime locations across Newcastle. In keeping with the high brow nature of supper clubs (didn't they originally start off as budget events?), the table setting was beautiful, with little paper butterflies made of musical notation, and fresh flowers. Y'know when swanky restaurants put out plastic flowers? The opposite of that.
Anyway, it was nice to mingle with a diverse bunch of people before we got sat down, and if you do attend a future event, expect a mixed crowd! This is not a bad thing – and with it being Newcastle, of course there were some familiar faces there too.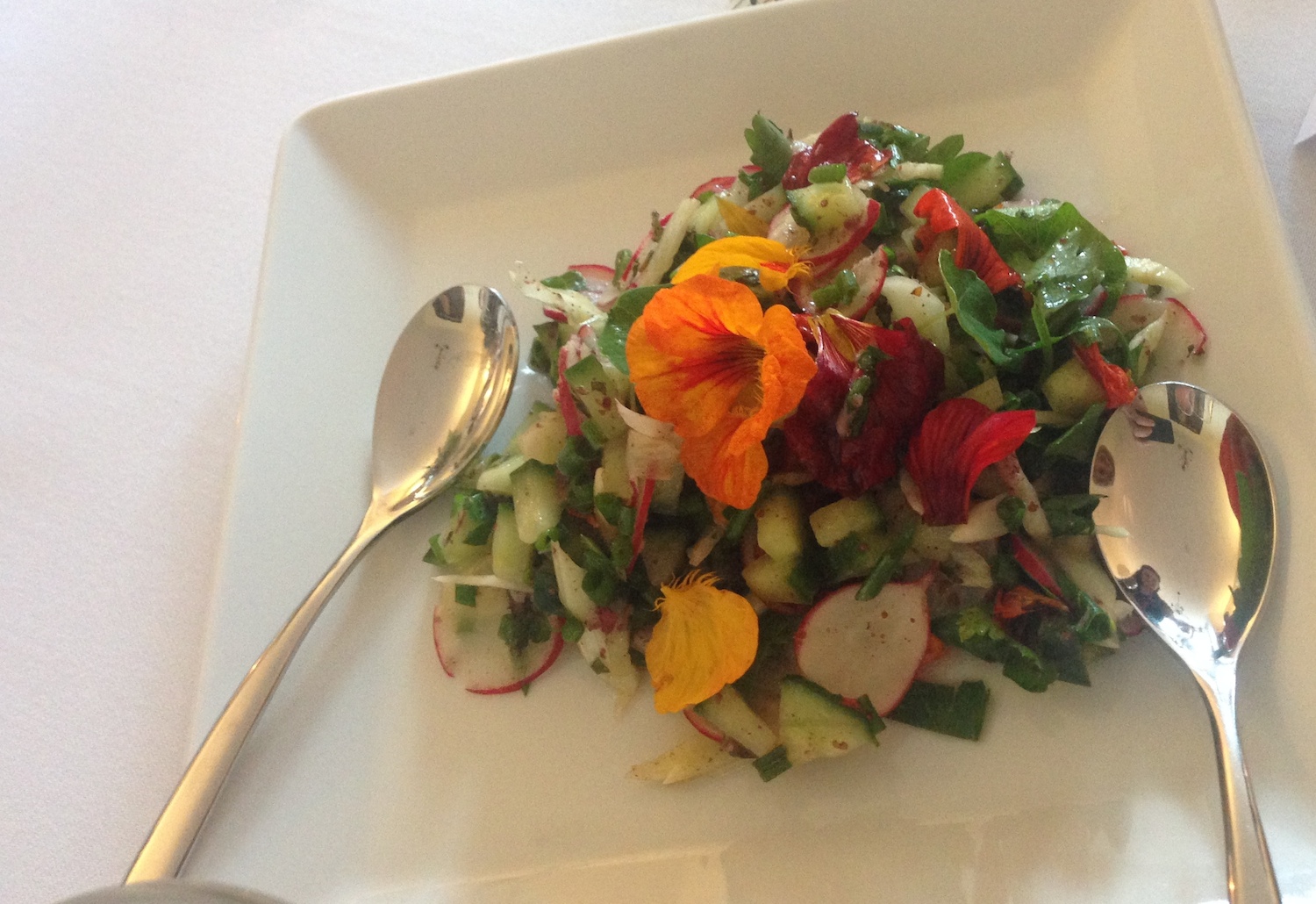 As is usual with supper club menus – the first course was a platter affair – accompanied by these fresh radish and nasturtiums. Plenty of foraged ingredients featured as did lots of flower heads (surely the next thing that's great right now but will be done to death).
The gazpacho, lebneh, and marinated broad beans were all very summery, fresh and lovely. I think I'd seriously underestimated our chefs cooking abilities. I'm 100% sure, there are some chefs employed in top restaurants across the region who are less passionate, and less talented than ours tonight.
As the starters were cleared, Annie took to the piano and played Chopin's 'Nocturne Op. 15 No. 1'. I'm not expert on classical pieces, but it was a mesmerising performance to sip a glass of wine (OK, two glasses) to.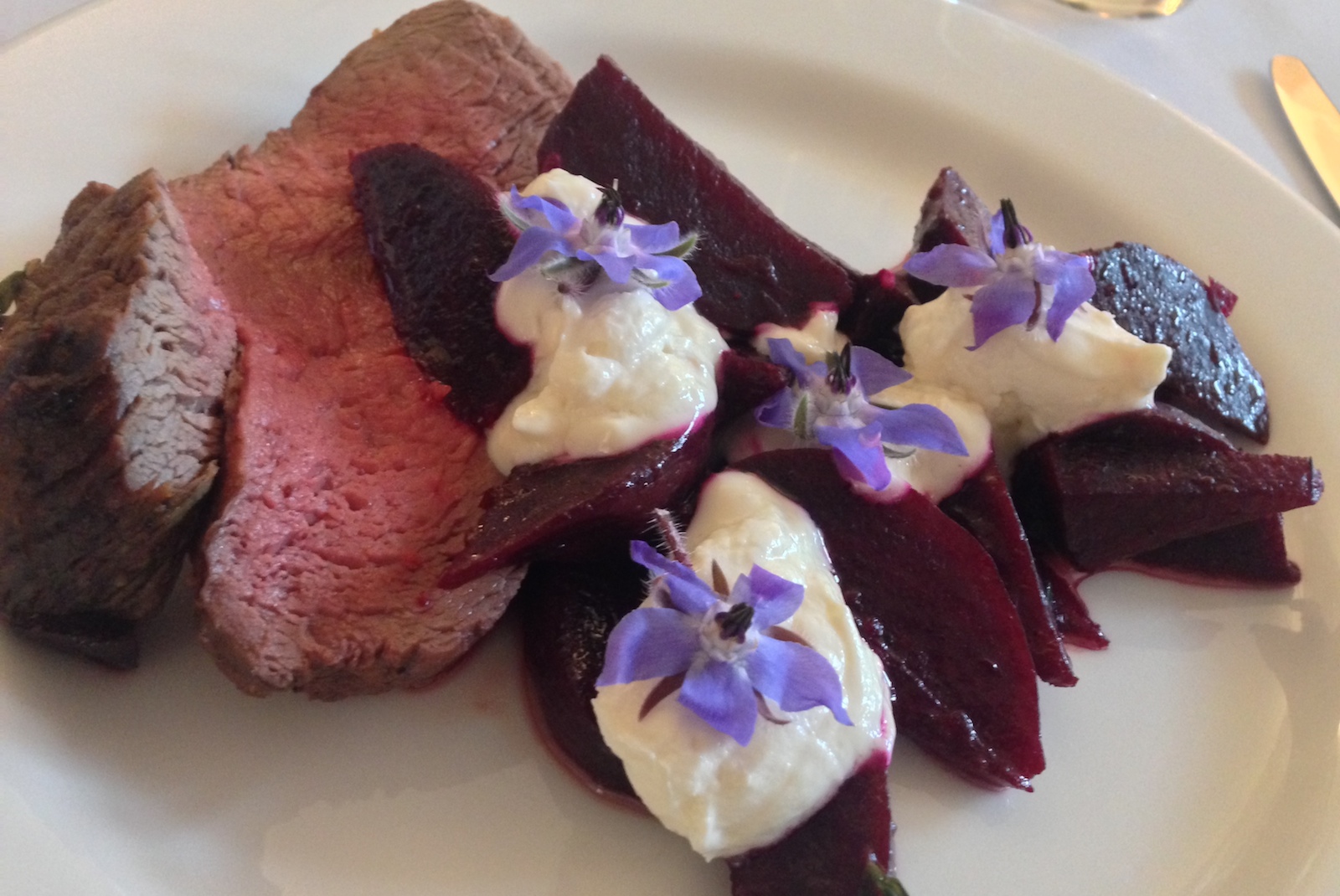 While we were plied with wine for the evening, I believe future events are BYOB with a suggested wine list. The suggested price for these events is ~£35, and so it was nice to see the main was sweet herb marinated Knitsley Farm fillet with beetroot and horseradish. 
The beef? If you've never been to Knitsley Farm – go – but that's a story for another day. The quality of their meat is phenomenal, and the fillet was bang on. The accompanying "best friend of beef" horseradish cream was almost perfect, but I do prefer it so hot that it hurts. I guess you've gotta play it a bit safe… So far, piano interludes, simple ingredients cooked well, and an easy going Pinot Noir.  My kinda night.
After the meat, Annie played another blinder for us, "Notturno III" by Liebesträume and while I was sceptical that the music/food/music/food order of play would be jarring, a break between courses was welcome. And hey, isn't a live, and talented pianist a beautiful and underappreciated thing?
Our dessert was this rose and dark chocolate torte. The rose perfume came through just enough, and though I would have preferred a less gritty texture, the almond cream was something I'd love to eat again.
We had cheese to finish – a local Redesdale ewe's which I've had before, but was definitely worth revisiting. Plum compote on the side was just lovely and tart, but the advertised sage & honey was a bit subtle for me. Now I was quite drunk by the time I left, but it was certainly a charming ways to spend an evening, and of course it's dependent on guests, but the atmosphere was just right.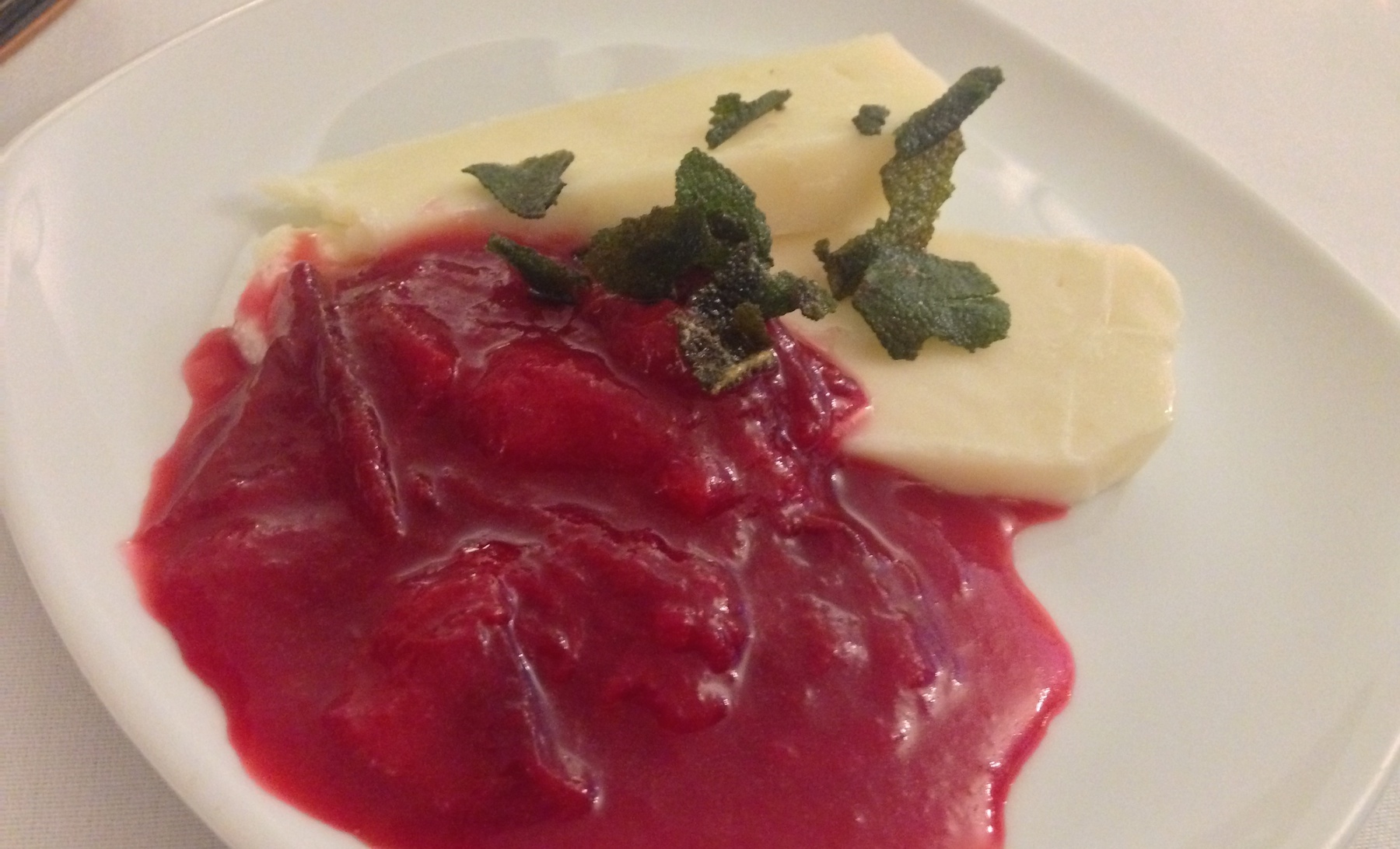 "Semi breve" is musical notation for "the whole note" – something I feel our hosts delivered on the evening. The next event "Songs for Your Supper" is October, £35 BYOB, and at Ouseburn farm. Many people might be dubious about the idea of just showing up and having dinner with strangers in an odd location, but take my word for it, throw in some piano and it's a lovely thing.
Contact: thesemibrevesupperclub.co.uk/