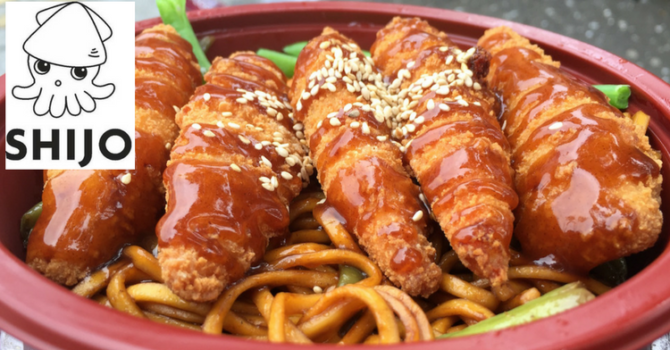 "The Best Japanese Food in Newcastle City Centre"…
…is what the website blurb says. Shijo Newcastle (Unit 4, Haymarket Hub, NE1 7PF, or) "at the back of the Haymarket" is a small place, you've probably skipped past it and not even realised. It's nearly always busy with students.
With a short takeaway/sit-in menu, and most things about a fiver, I don't think it's particularly authentic. It is nice change of pace for lunch though, especially when you need something hot. And with the summer seemingly just a memory…
I usually get a katsu curry of some sort, which isn't blow-your-mind-good, but it's not a bad interpretation of the classic. You get loads, and the chicken is always fresh fried. Sometimes, it's all you need. It's gonna make you happier than that Greggs sandwich, and hell, it's better than Yo Sushi's stingy effort.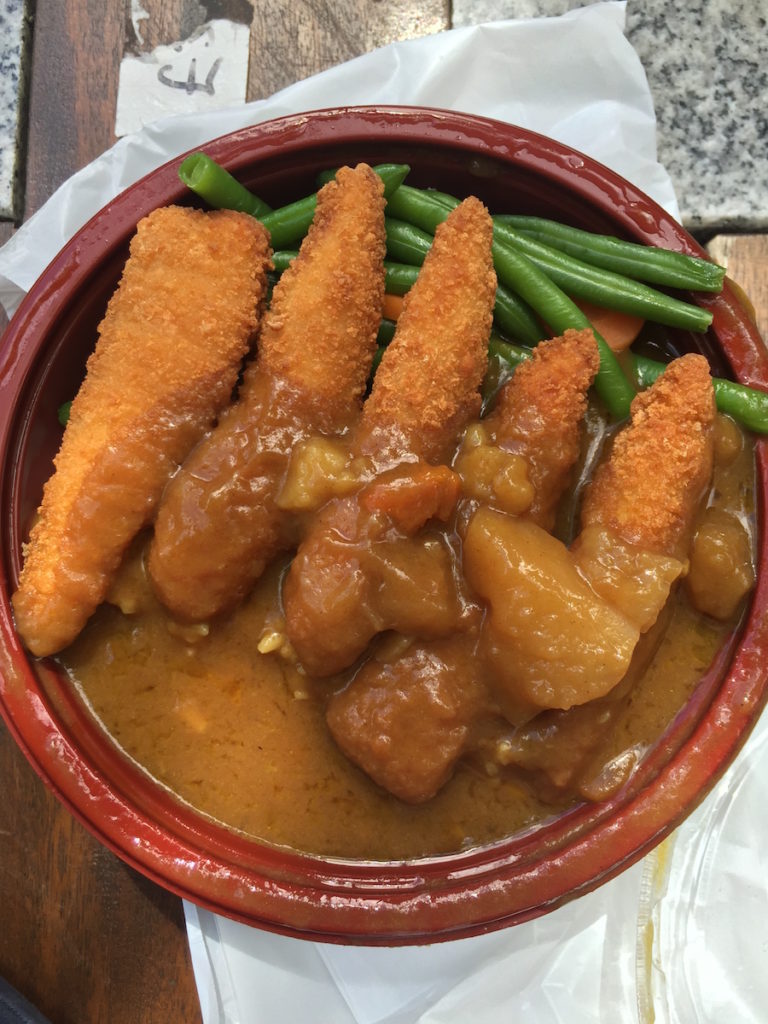 There's not a great deal of variation – you're here for rice/noodles/miso soup, and you just get carrots and beans with everything. Which is OK, pretty basic but OK. I reckon they could easily chuck in a few spring onions or some chillies.
There's gua bao/steamed buns too. Here's the chicken and salmon, and while the bun and filling are as fresh as, I don't think swimming in Hellmans and mixed leaves is where they should be at really ? Where's me pickles, peanuts, or hell, even a sickly sweet vaguely-Chinese sauce? For £2.80 ea. it's not something that transports you Taiwan, or something I'd get again.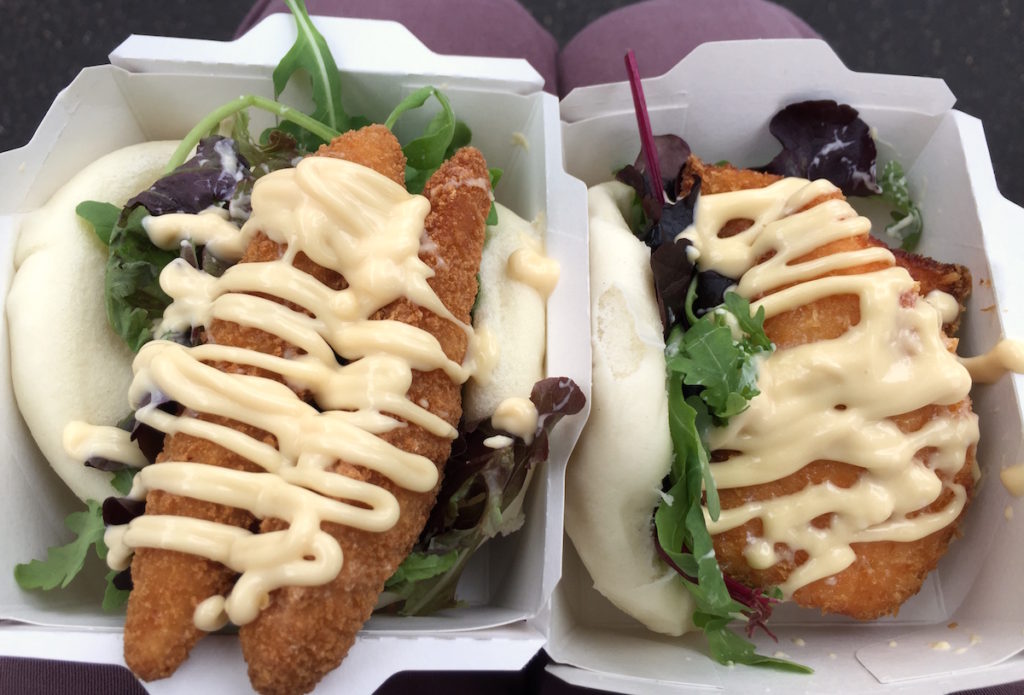 Shijo also does do yakisoba/noodles to go, which is harder to find in Newcastle than you'd think. Again, you'll get it with salmon, or chicken, or there's tofu, sometimes pork meatballs, or beef. Things come and go from the menu with no rhyme or reason – there's eel on there at the mo, and sushi, though I've never actually been able to get any of it. Whether it's sold out or what, I dunno. Does it come from Chinatown? Or Nudo Sushi Box? ?
And again, with the yakisoba, you'll get noodles and meat, but they're annoyingly light on "the interesting bits".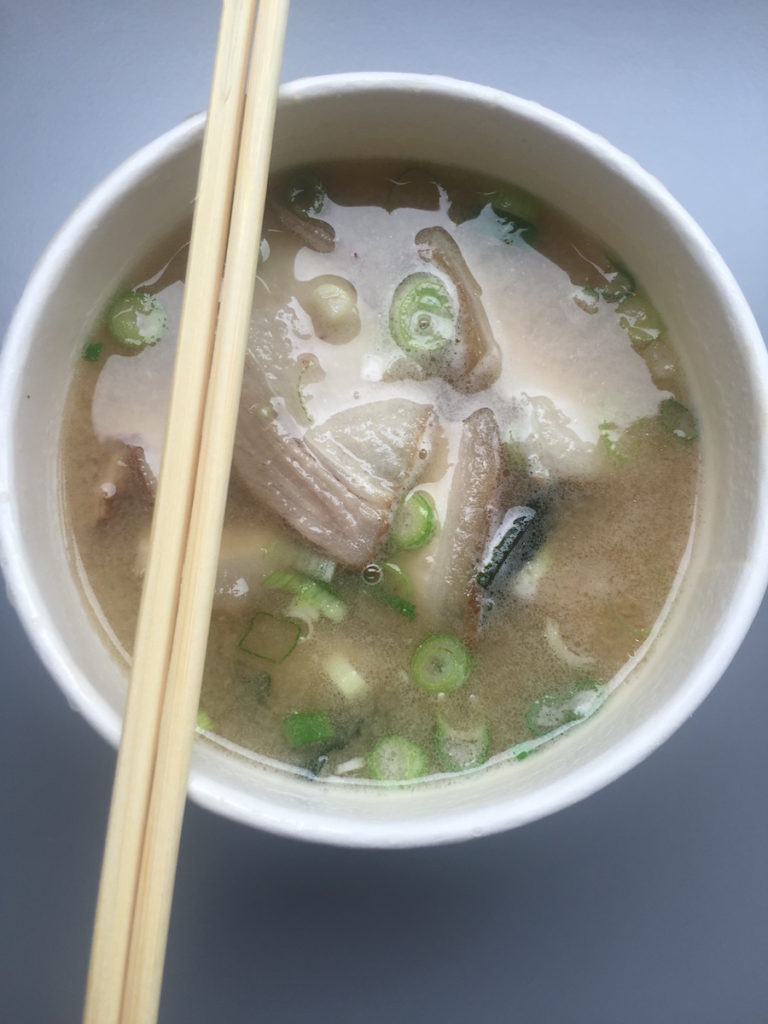 There's miso noodle soups, which do have unctuous & fatty pork slices, but not much else. Still kinda tasty, but for £5.50 a bit of extra love in the shape of some seaweed or egg or mushroom or something would be better. And that's about it really, it's pretty basic.
If you're passing – have a chuckle at the trinkets for sale by the till, and the customer graffiti on the wall. It's somewhere a bit different for lunch, so give it a whirl if you'd missed it.
Contact: ???
Food hygiene rating: 5/5