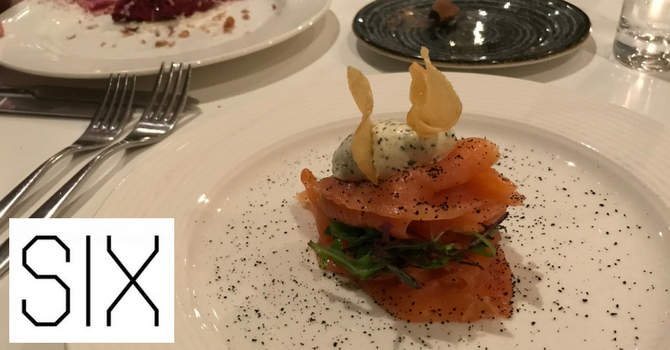 Still a 6/6?
It's been a while since I talked about SIX on here. The first time was nearly seven years ago now, and you can cringe at the overall quality of the old 2011 post here if you want a laugh. Hopefully I've gotten a little better since then, but has the eponymous sixth floor restaurant of the Baltic? Newcastle has changed a lot, chefs here have come and gone, but is the food still up to scratch?
I think a lot of people still say that SIX (Baltic Gallery, South Shore Road, NE8 3BA) trades off the views/location, and the scran doesn't stack up. Having never anything less than a really good meal here over the years, I always disagree with that sentiment. Heading up the glass lift and looking out over the 'classic' River Tyne view still feels special every time, and compared to similar restaurants, it does carry through to the restaurant. There's a slightly more formal vibe, smart staff, carefully prescribed ambience, and once seated there's still a feeling that it's a cut above most other restaurants.
We went to sample the set menu.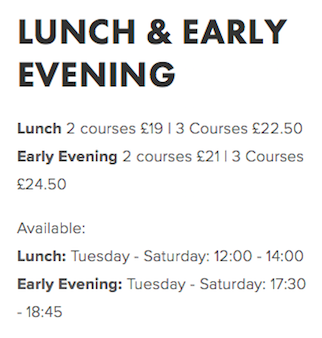 It's a pretty standard price point for a lot of similar restaurants, but by being in line with Artisan, 21 et al, you've gotta be really good. Straight off the bat, you're upsold bread – which apart from being heavy on rosemary isn't that special. In fact I think for another +£3.50 is pretty mean. It's not like you get loads, and I'm not sure accompanying balsamic butter is better than it's constituent parts either.
Anyway I started with beetroot tartare – never quite know what to expect from that on a menu – which was lovely. Really light, but jammed with flavour and a nice contrast from some crispy fried onions and a cobnut pesto. Pesto makes everything better.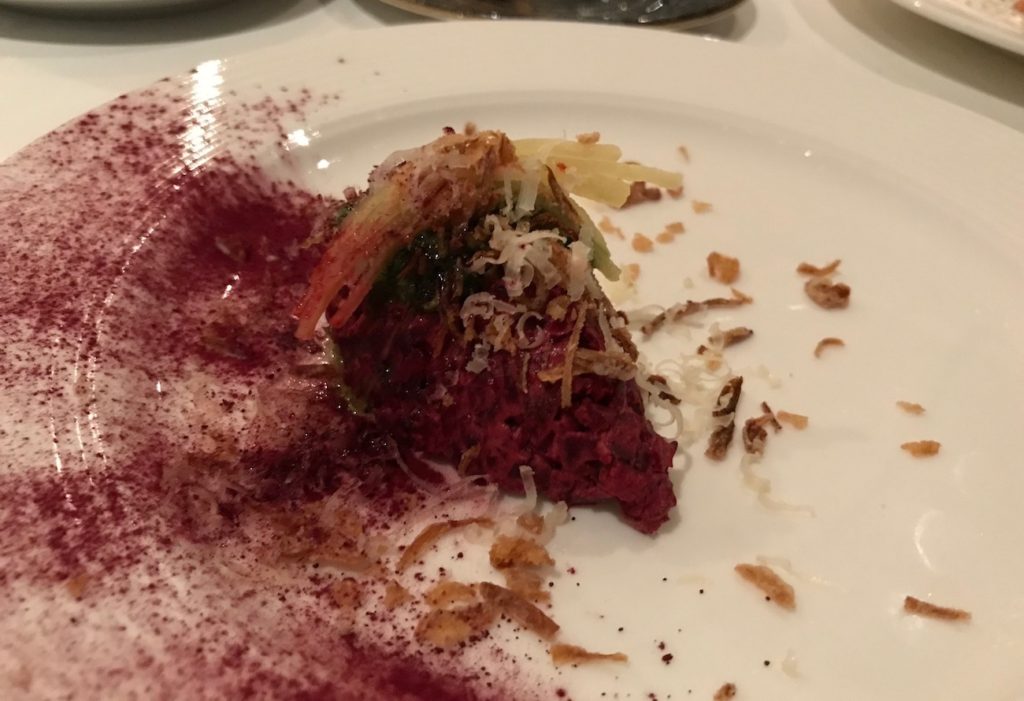 Kate's smoked salmon (top) came with sour cream and… crisps, and you know what. It works perfectly. It was plentiful too, with tons of salmon. A pretty textbook starter, if not the most groundbreaking.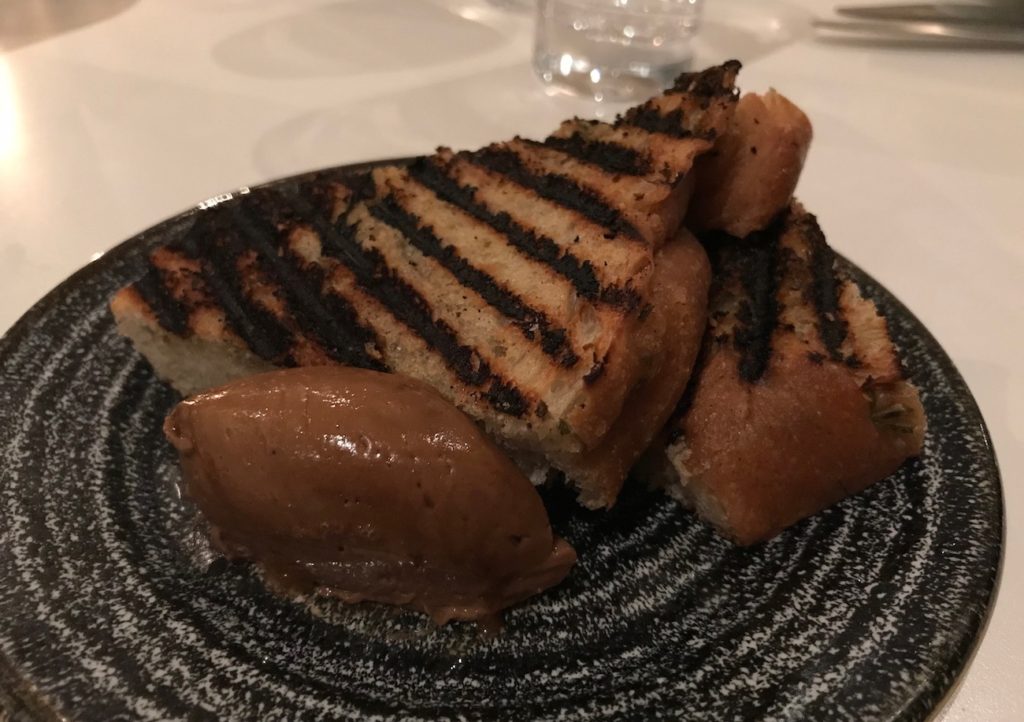 The set menu is classic with three choices of each, and to be fair, they are equally appealing. Made-in-house chorizo sausages were far too hard for me to resist – here with the smoothest white bean puree, and draped in a red pepper pesto. For something that can be heavy, greasy and overpowering with smoked paprika, these were bloody lush. A lot of set menus are 'just' meat and two veg which isn't always a bad thing, but this was a welcome twist on that formula. I've even been inspired to make some at home.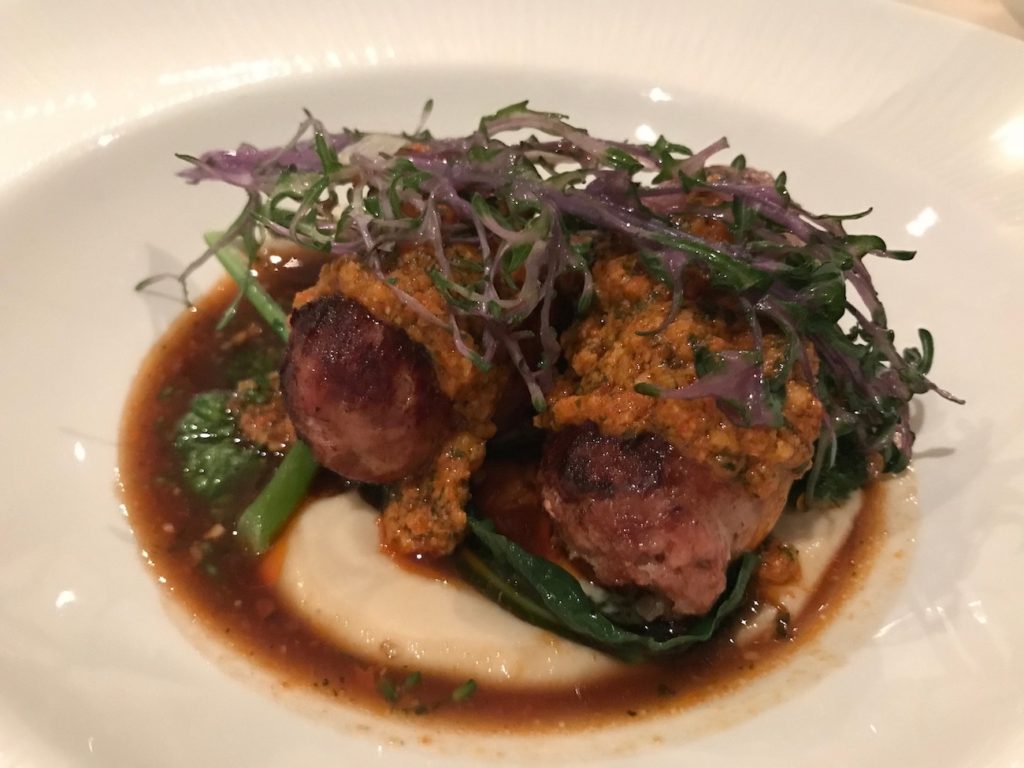 The chorizo was great, but Kate's agnolotti filled with pumpkin and fontal might have just edged them. It's been a while since I've had such a well-made filled pasta, just delcious and the perfect autumnal dish. Silky parcels filled with a creamy, cheesy sweet and savoury mix with a little bite from some seeds and apart from wanting to eat it all over again, I wouldn't change a thing on the plate. We forgot to order a side of kale with hazelnut and truffle pesto, and I'm still sad about that. Our wine was decent £26 for the price though some can get £££.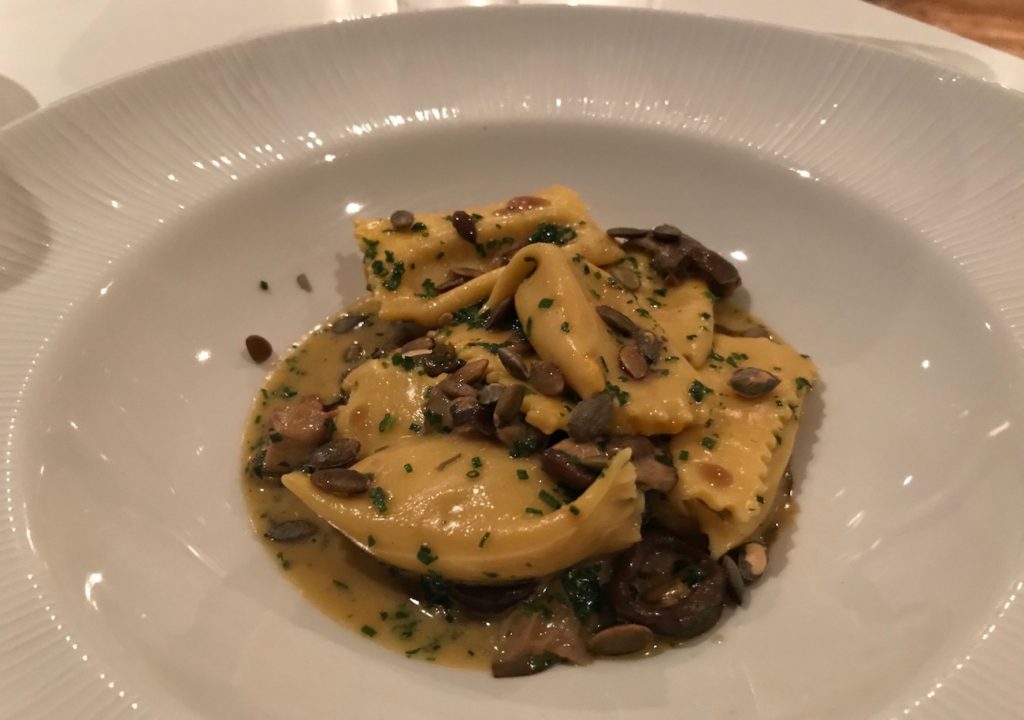 Pear and frangipane tart was, as you can see perfectly made, not claggy at all, with just enough tartness from the jam. White chocolate creme brûlée was in the same boat – I don't think they ever go crazy with desserts too much here, they're well made but I can't help feel that they could add a little je ne sais quio to make them feel a little less "set menu".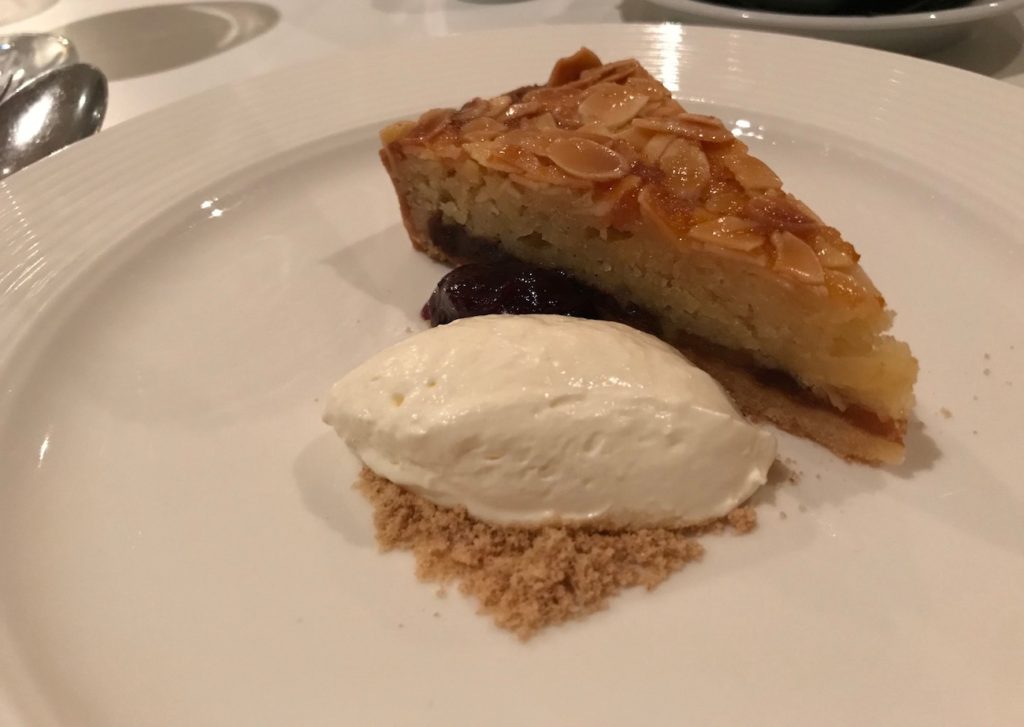 So six years on, and I still really dig the food at SIX. It's solid cooking, not messed about with too much. I do think in the set menu market it's a little too pricey – for reference, 3c at Artisan is £19, and that includes bread and nibbles. The 21 set menu is exactly the same price. so you've gotta be here for the full experience to get the most from it. And that's not to detract from the SIX experience at all, which is still killer. If you're looking to entertain or impress, I'd still keep the Baltic's penthouse restaurant in mind.
Contact: sixbaltic.com
Food hygiene rating: 5/5