"Burger better" ?
That's literally the Smashburger (Grey's Quarter, NE1 7JB) strapline. They've trademarked it, so you hope they'd be doing a "better burger", right?
There's 350+ of them worldwide, so they must be onto something. Their USP is the "smash", much like you'll have seen recently from local boys The Grind. It is, in theory a great way to cook a burger. What you actually get, well it's a bit pappy. And for some reason, is a bit DIY.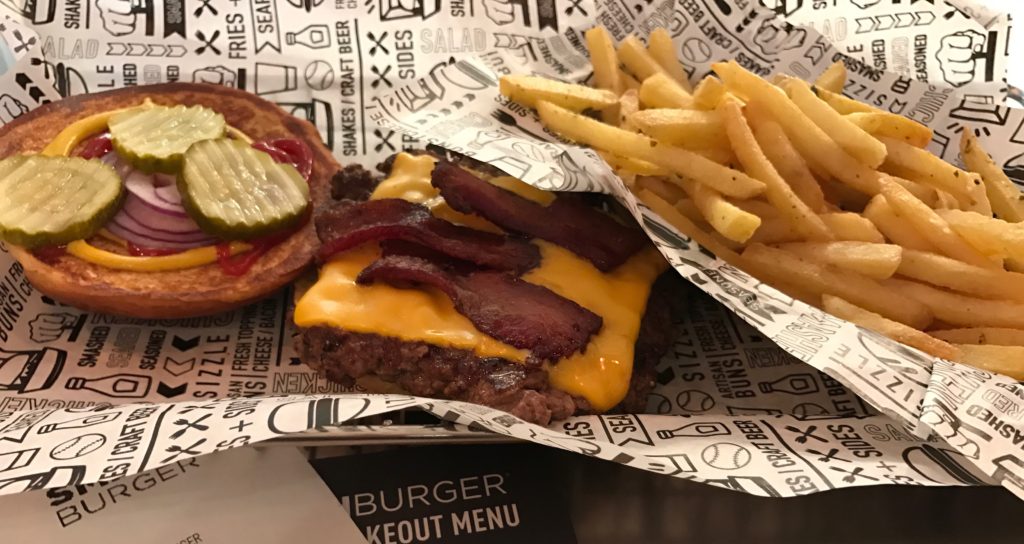 When I heard Smashburger was coming to NCL, I thought we might have another Byron-esque type chain, but unfortunately, it's awfully similar to Five Guys. Gun to the head? I'd probably choose the Smashburger over the teenager magnet. The burgers here are well/over seasoned, and despite being such a thin patty, it does stay kinda juicy and the beef does get licked with some amount of char.
You've gotta overload it with toppings though. I had a plain one which was a complete waste of time. I guess the con of the smash is that you'll never get a medium rare patty, but think 'what you always want a Big Mac to taste like, but never does' and you're about right. And the bun manages to just about keep things together, and not look like it's been left in your back pocket and sat on.
The chicken burgers are best of the bunch – look pretty grim but was fried fresh and uber-juicy, actually v enjoyable. Then you've got some salads, and the ubiquitous overpriced shakes. Bog Standard stuff which didn't really give you that burger lust.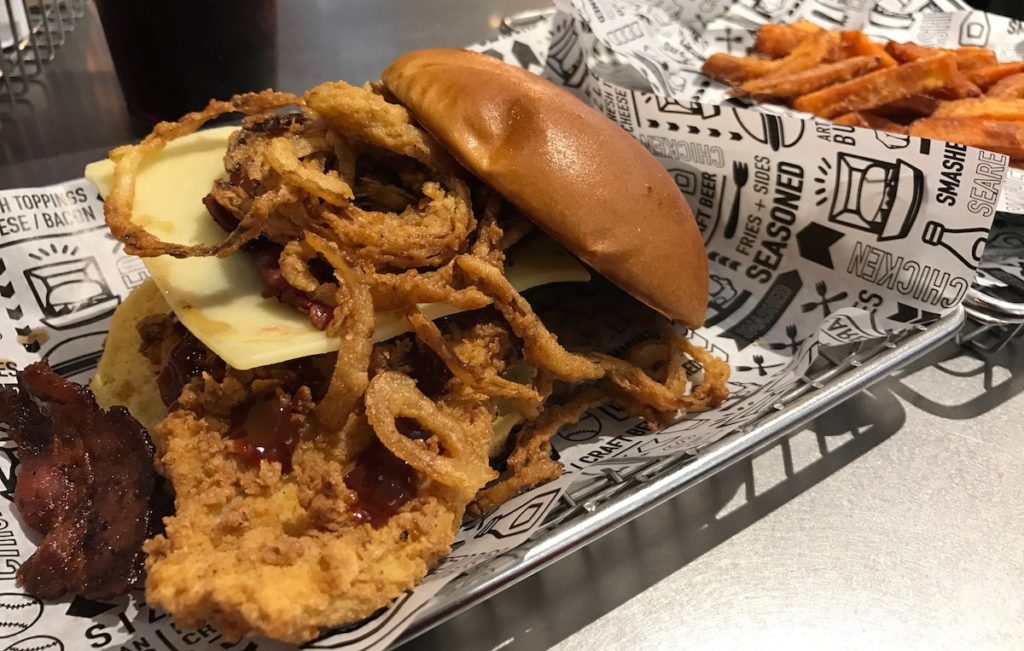 Sides are hit and miss. The signature £3 "SmashFries®" – are just passable fries tossed in olive oil, garlic and rosemary, and not really a patch on Five Guys golden beauties. And while the sweet potato fries are a glorious addictive meld of sweet, crisp and salty glory, the onion strings which they're heavily peddling are greasy, not that crisp and really not all that good. The greasy, limp fried pickles? Just no.
As ever, the elephant in the room, and where most of the Grey's Quarter chains fall down – is price. Yeah, you can get a plain, small burger for £4.75, but add some bacon and get something reasonably sized, you're at double that. And therein lies the problem – it's a step up taste-wise from Le Big Mac (and obviously you can't match McDs economies of scale), but it's just not worth twice the price, or that £15 for burger, fries and a shake just like Five Guys. Remember you can get three courses of GOOD FOOD for that much, or you've got The Fat Hippo doing burger and chips for a fiver, and The Feathers doing locally sourced burger perfection for £5-6, so I don't see where the extra cost goes. Oh yeah, it's that insane Eldon Square rent that you're paying for…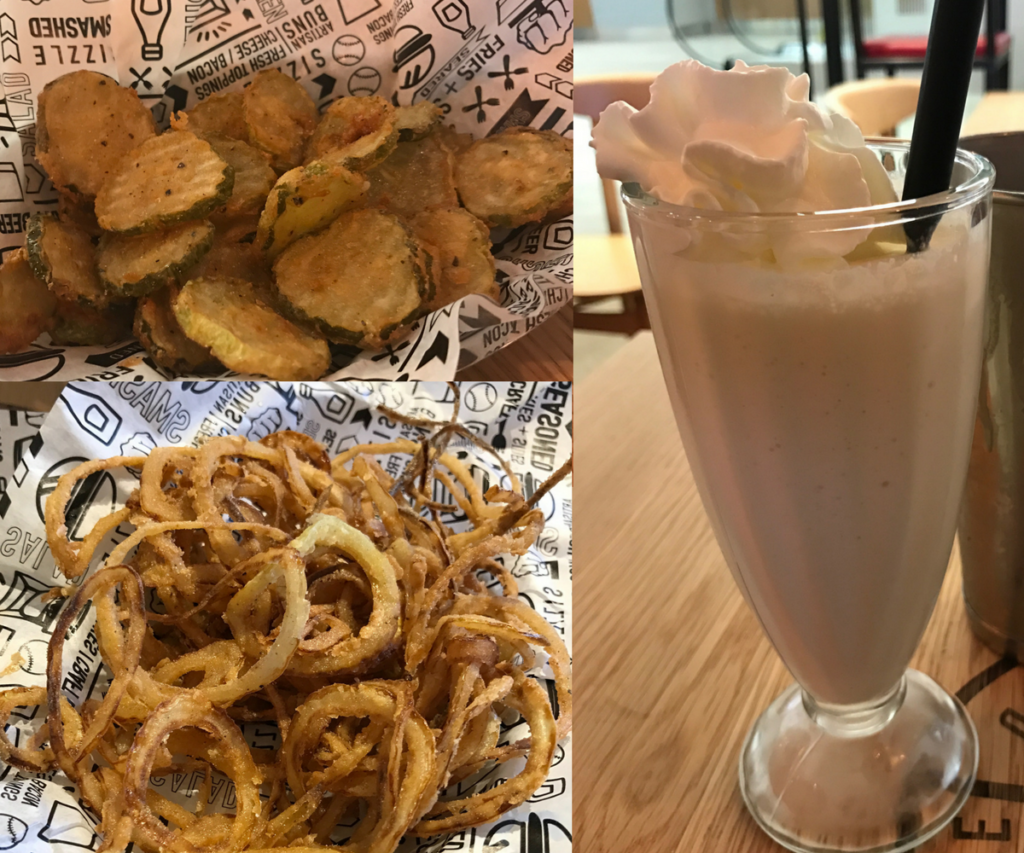 It's utterly inoffensive. If you really have to eat, and can't walk one minute across the way to Reds (yet to try their burger efforts), or five minutes over to local boys The Grind, I'm sure it'll fill you. Service is very quick, it's casual fast food, you can even get a beer.
So in short: if you liked Five Guys, you'll love it. Though really it's a more expensive, watered down version of recent heroes The Grind. So go figure it'll be absolutely heaving, and guys like The Grind, and The Fat Hippo and anyone else without multinational capital backing will have to bust their balls to sell 10% of what these guys do. C'est la vie.
Contact: smashburger.co.uk
Food hygiene rating: Not yet rated