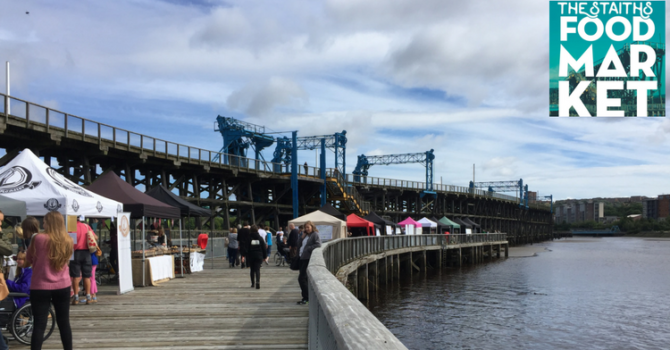 Miss you, Staiths South Bank ?
Y'know, Gateshead gets a really bad rep. Always the ugly sister of Newcastle, but me, I'm privileged to have once called this home. I honestly couldn't recommend living on the South Bank highly enough. We lived on the Staiths for more than three years and it was just the best. Everyone bleats on about Newcastle, but hey, you're looking at Gateshead from that side, right?

It's somewhere I've been meaning to blog about, but it was great when the old Taylor Wimpey sales office got bought out by Mark & Suzanne and became The Staiths Cafe. I didn't have high expectations to be honest, but they're doing really well. There's great popups most weekends, and it's just a canny place to get fed/get some supplies as a resident. If you head down, check out the bread, the brownies, and just stay for a drink. There couldn't be a more definitive version of a local/neighbourhood restaurant.
Anyway, the Staiths Food Market. It's once a month, and is as the name suggests, "on" the Dunston Staiths. It's 50p to get in, which, seeing as the Staiths is not just the largest wooden structure in Europe, but also a listed building, is a bargain. So you're helping to keep it in top shape, and I'm a firm believer in using public spaces. It's worth a trip just for a wander round there if you've never been and then of course, there are all the Newcastle street food vendors you know and love/maybe are a bit sick of sometimes.
It started off a bit slow, I think there were like three traders at the first one. But last month I think there were nigh on 30 stalls. Which is pretty cool really, as it wasn't long ago that it was hard to get all of these traders packed into one place. Remember the popularity of things like StreetSpice, Urban Night Feast etc? With that, and the Quayside market really upping it's game in the last few years, there's a real hunger for this type of event. And to be fair, they are a great launchpad for local business – check out Papa Ganoush who has graduated from street food to a fully fledged restaurant, and similarly the Fat Hippo, etc. etc.
For this months Staiths food market , expect to see again about 30 traders again, and these are the ones I'll be heading for:
Pete's Pease Pudding [@petespudding]
Porchetta and marmite pease pudding from @petespuddin ??? pic.twitter.com/0CPiEfsgig

— jeff (@newcastle_eats) 2 July 2016
If you haven't tried this yet – get on it. I had the Marmite-tinged flavour a while back and it was glorious. About £1.50 per pot, and really, one of the ultimate local delicacies. Yes, pease pudding is a delicacy.
Sweet Beet [@thesweetbeetuk]
Lizzy is a Texan who just loves beetroot I guess. The "tacos" (it's a wrap) contains deep-fried avocado – and her nachos are beetroot and sweet potato crisps, piled with beans, chipotle, cheese, and all manner of sounds-good-for-you-but-tastes-lovely street food.
The Doughnut Guy [@thedoughnutguy]
The quality of scran you can get at the Quayside Market is so much better these days. Cubano only £3 ?? pic.twitter.com/e4X4SfibpM

— jeff (@newcastle_eats) 20 March 2016
You've probably seen this guy down the Quayside market where his dainty fried balls help cure your hangover, and as the sole doughnut guy in the NE, he's got it made. I like as many as he's selling, with salted caramel sauce, and chopped walnuts.
Scream for Pizza [@scream_pizza]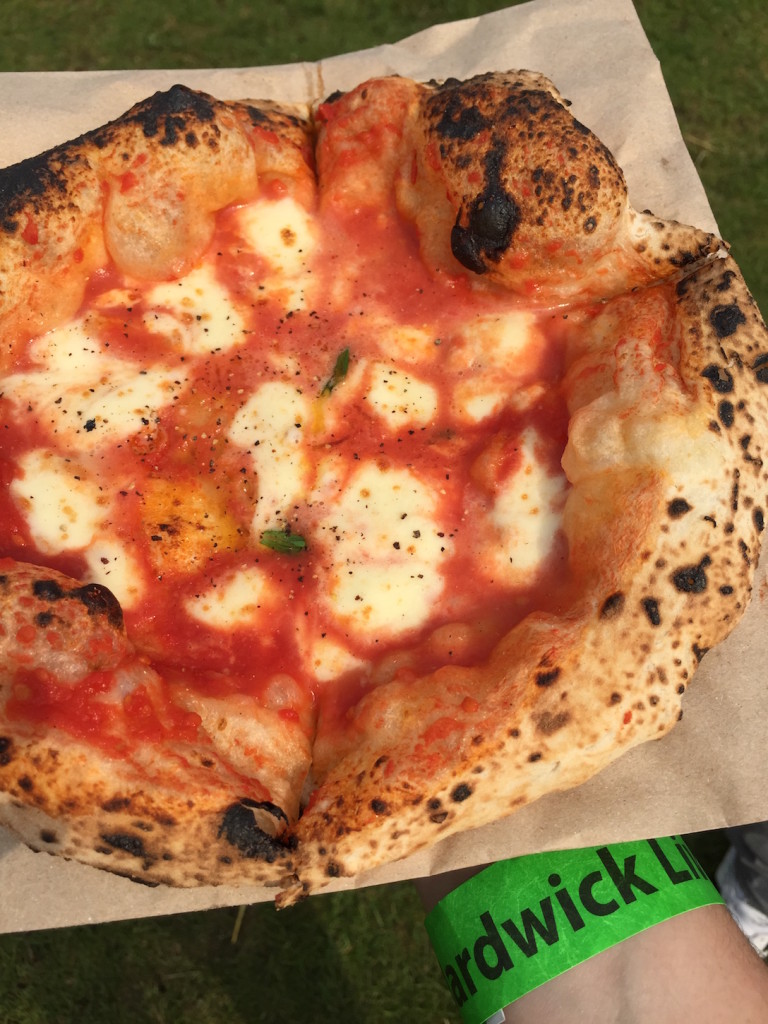 It wouldn't be the the Staiths Food Market without these girls. They live on the Staiths, and are more often than not dishing out their pizzas to lucky residents. If you haven't tried one yet, it's wood-fired, cooked very quickly, has great toppings, and tastes great. Bang on street food.
This month's Staiths Food Market is the last one of the year, and is on Saturday 10th September from 11am-3pm, so head along, support your local traders instead of chowing at the usual chain this weekend, and take in the great sights too. It's even forecast to be quite sunny! So hell, learn something about one of Gateshead's biggest and best historic monuments/displays of public art/cool structures, or even buy a house. See you there x
Contact: via Facebook