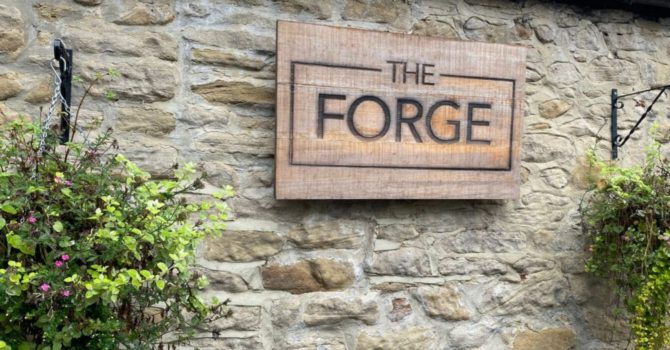 Sunlun' finally does good ?
A 400 year old Grade II listed 'Old Smithy' in Washington isn't where you'd expect to find a cracking little neighbourhood restaurant in an old Blacksmith's Forge, but hey, Sunderland (yes, Washington is in Sunderland) sometimes comes through for you.
I've been wanting to get to The Forge (The Avenue, Washington, NE38 7AB) for a long time. Head honcho & former NECTA Chef of the Year Lee Bennett always seems to deliver the goods. Like The Travellers Rest, sometimes you've just gotta 'follow the chef'.
We trekked over for Sunday scran last weekend. £19 for 3c which is guess is fairly standard. And having seen it prior – a million miles away from those grim ones your Facebook pals post saying 'OI OI BELTA SUNDAY SCRAN AT SAMBUCAS THE DAY LIKE' ?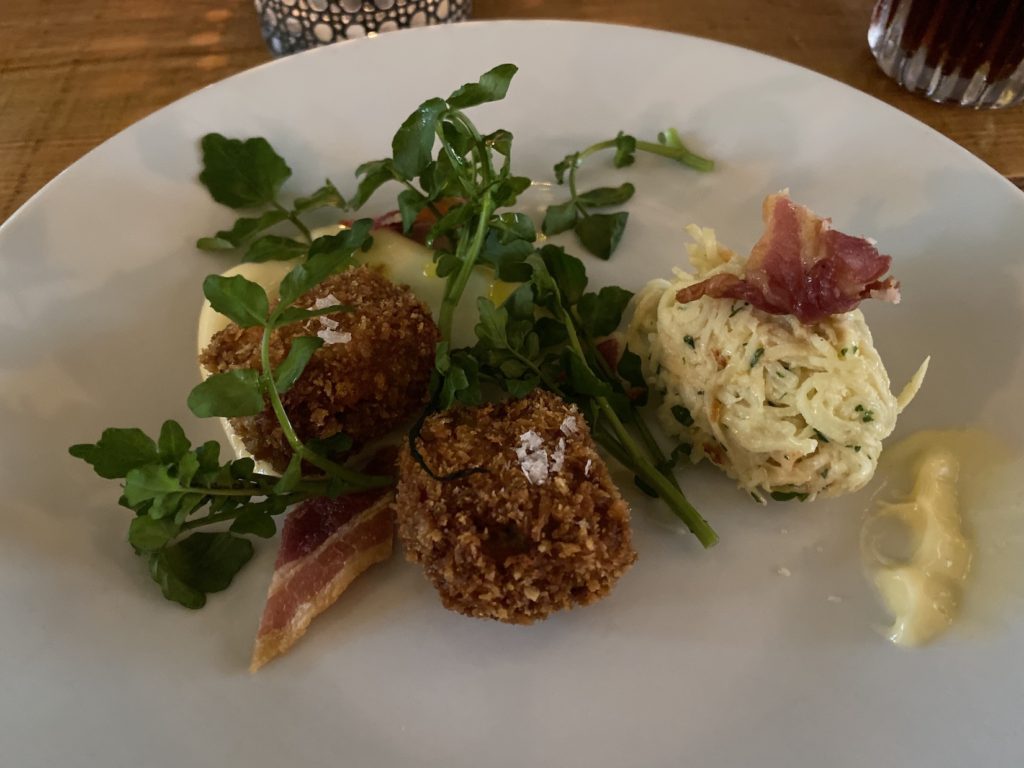 It's a little dark inside, but y'know, it is a listed building. Candles on, autumnal. It's cosy. Only a dozen or so tables, so best to book.
Right away, my chicken leg fritters were two of the finest chicken nuggets I've ever tasted. It's just a dish that works on every level and I could have polished off a LOT of these. Perfectly seasoned, juicy chicken, with a crunchy fried coating made all the better by crispy bacon and truffle mayo. Bit of remoulade on the side and some green just because. I wouldn't have changed a thing. Really, Very Very good. Just a teaser of some quality cooking going on in the kitchen and a fundamental understanding of what tastes good.
Kate's whipped goat's cheese w/ late summer veg also hit the sweet & savoury spot. Here with sweet golden beets and walnuts, it's the perfect segue from Summer to Autumn.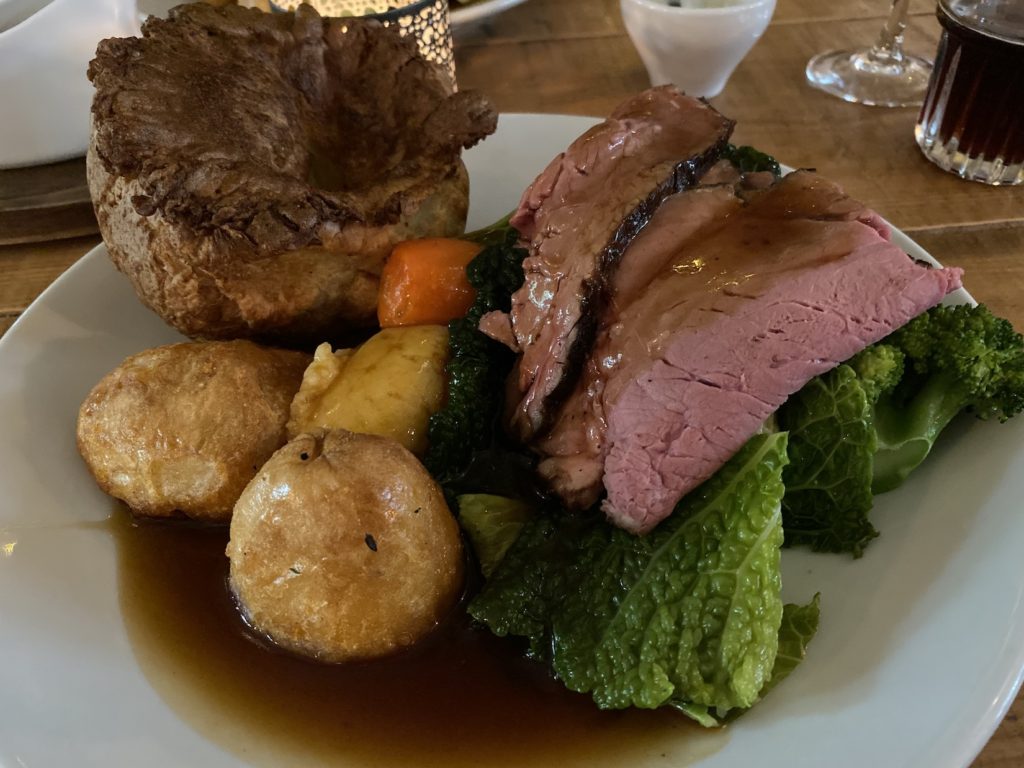 Sunday lunch reassuringly comes with 'loads of gravy'. You know a menu is speaking directly to you when it says that. No-one wants a teaspoon of au jus. It comes here on the plate, and with an additional jug, without asking ??
I wouldn't say it's The Very Best Sunday lunch in the NE, but each individual element is solid and it's greater than the sum of it's parts – thyme roasted tatties, properly cooked beef full of bovine flavour, buttery cabbage, and plenty of everything. Nice mash, sweet carrots, large pud, all well seasoned.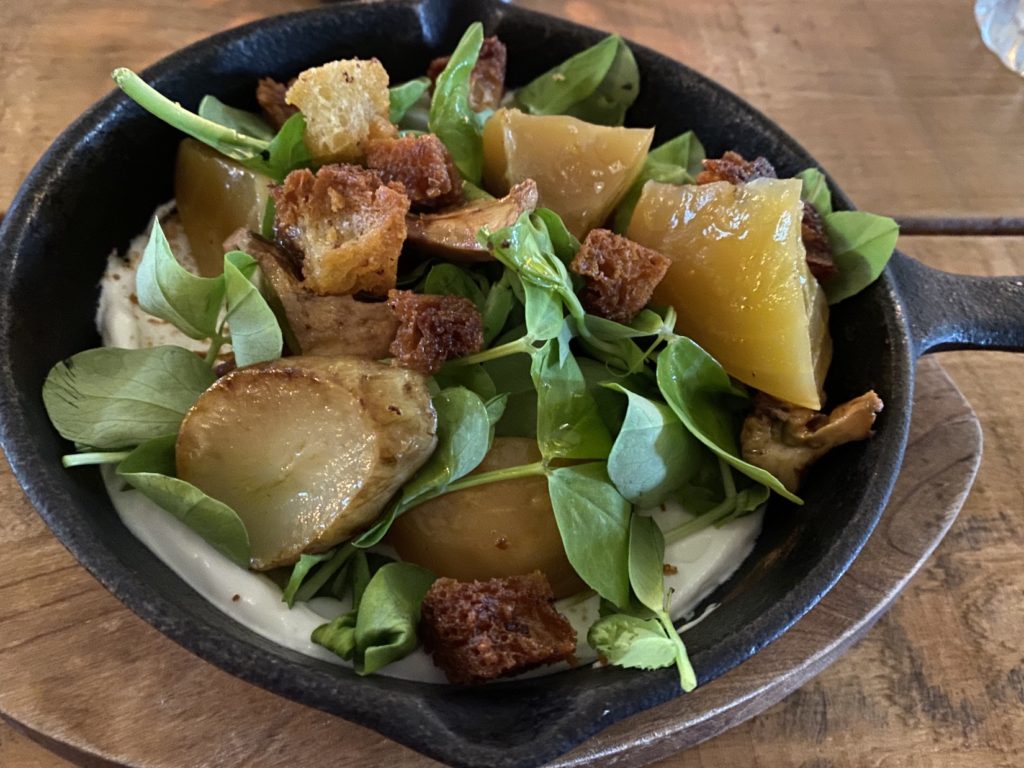 Managed the chocolate & raspberry sundae for puds which was nigh-on faultless too. Sour raspberry sorbet with a well-made burnt-toffee flavoured honeycomb. Add chunks of brownie with some rich chocolate and it sounds very rich but was a nice bittersweet end to the meal. Grown up and nostalgic at the same time, you sometimes forget how good a proper sundae can be. Whack a cherry in the top, though ?
Service was pretty impeccable too, so our bill for two at ~£40 felt like great value.
A banging little meal out really! During the rest of the week, temptingly priced small plates like lamb belly with romesco and broccoli, or top drawer looking thrice cooked chips intrigue me enough to make a return visit.
Finding somewhere a little out of town is hard work sometimes, but when you find a good 'un, it's always worth it. Give The Forge a go if it's not already on your radar ??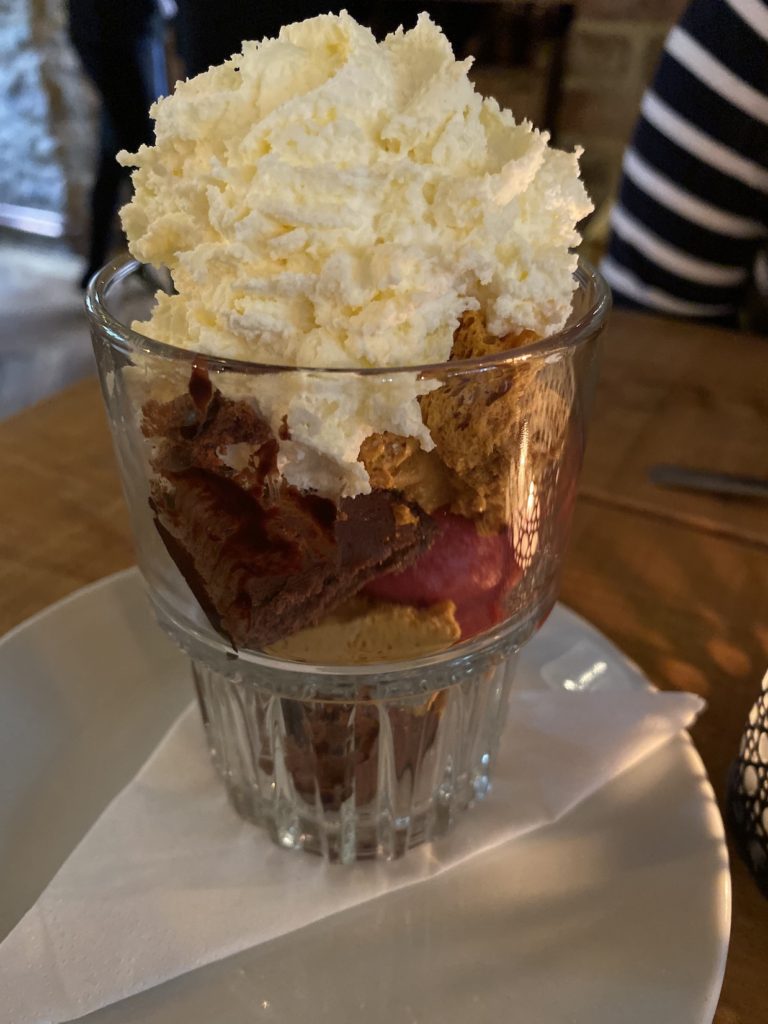 Contact: theforgefood.com
Food hygiene rating: 4/5