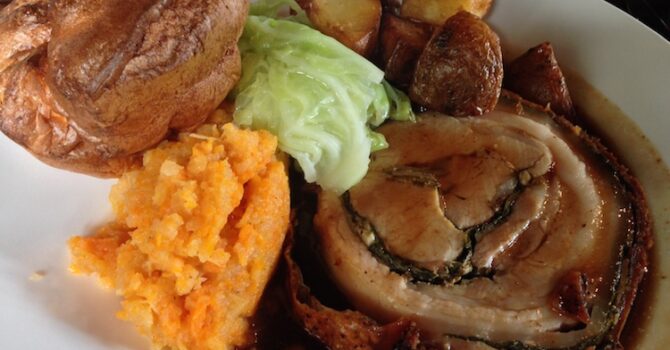 Update: Well that was short-lived. As of 18/9/14, head chef Glen has left The Blackbird. Shame!
The Blackbird Inn in Ponteland isn't somewhere that would normally have been on my radar, however…it was recently bought out by some of the punters, who are obviously aiming for it to be up there as one of Ponteland's premier eating and drinking destinations. Easy money?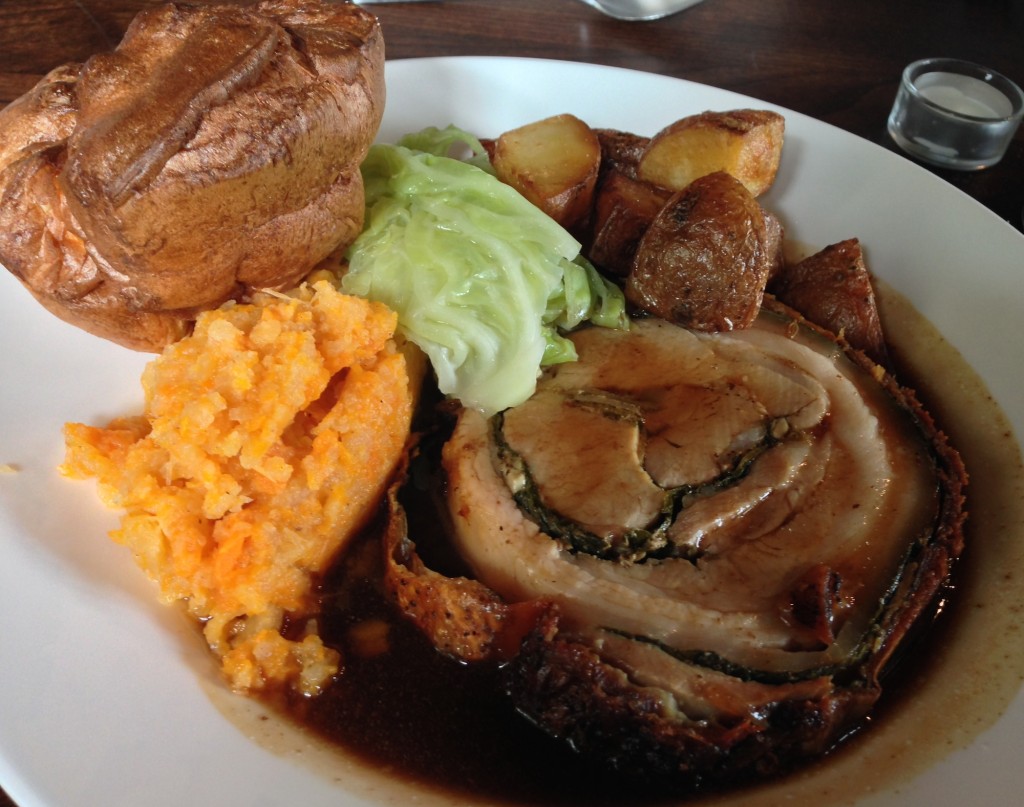 Probably the main draw for me was the well-documented arrival of head chef Glen Robson, formerly of Caffé Vivo – one of my favourite places to eat in Newcastle. It'd be fair to say he's brought more than  a pinch of inspiration from the 21 Hospitality Group, the main blackboard outside the pub reads "proper pub, proper beer, proper food"…now where have we seen that before?

More than a bit cheeky, I think. I had heard a whisper that they were trying hard with bar snacks too, so we got a scotch egg to try. Familiar?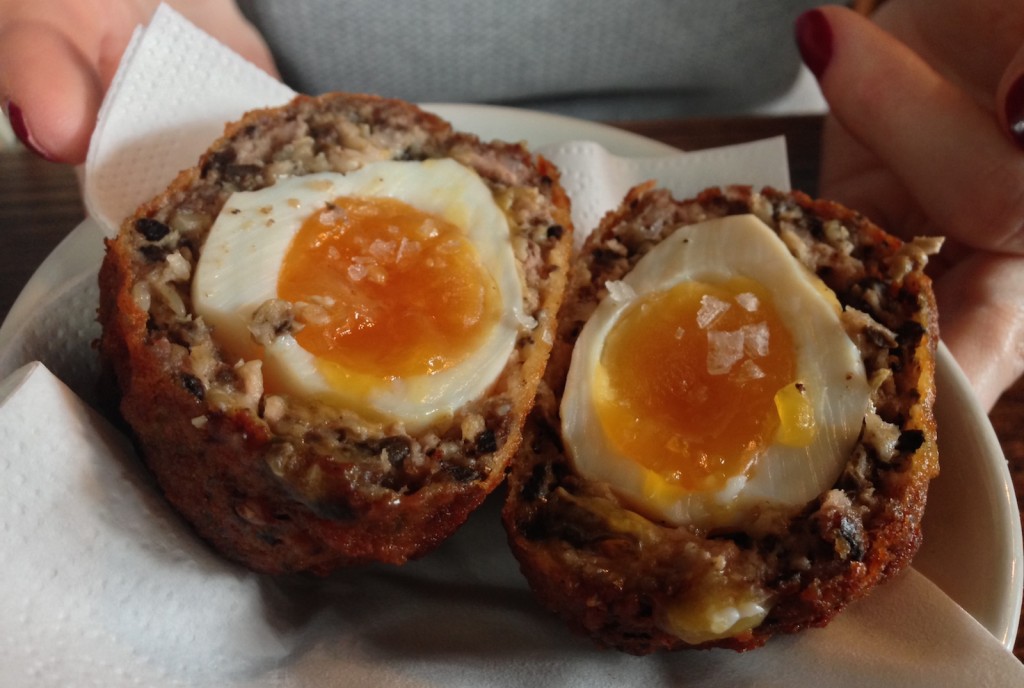 To be fair, it's a very, very good scotch egg. It is extremely savoury (loads of haggis?) with a good crunch and a just about runny egg, but quite salty.
I haven't managed to see the main a la carte menu or anything else they would be doing (other bar snacks are on the cards…), but the Sunday lunch is only £9, which is good value however you look at it. People go to the Toby Carvery on a Sunday and spend £9.49. The mind boggles.
Everyone seemed to be there only for a main course (typical tight Darras Hall residents), but we had two courses (£13), and three courses is a still-good-value £17. GM Danny Diver was formerly a sommelier, so the wine choices are naturally of quality, and there were some good local brews from the likes of Anarchy on tap. They didn't seem insanely priced either, which was honestly surprising.
I started with the trout and potato salad which was light but packed with soft and flaky trout, and buttery jerseys.  A lot of pub starters – particularly salad based ones aren't worth wasting anyone's time on, but like clinging on to the last remains of summer, I could have definitely sat and ate more of this. A "proper" portion that was definitely worth four quid.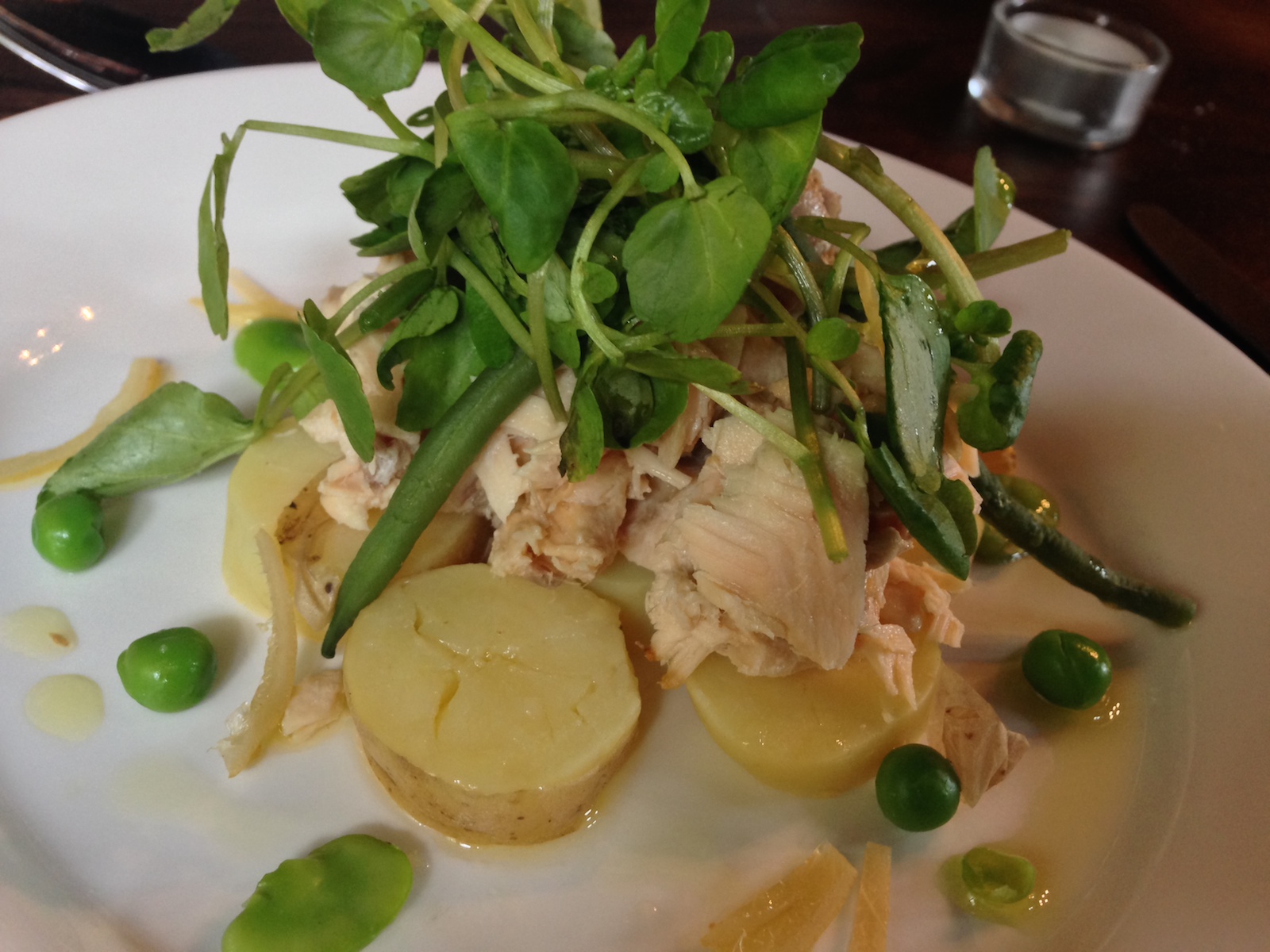 But we were here for the main event – Kate did the beef, which was more like a steak, cut thick, and perfectly medium-rare in the centre. It had a good beefy flavour which is sadly worth pointing out, as recently I've had too many beef dishes that just don't taste of cow. I had, and preferred, the Tuscan pork – boned and rolled like porchetta, full of flavour and texture from the crispy skin to the juicy layer of fat. There wasn't much to fault, from the gravy to the (mound of) roasties – it was all pretty much what you want from a Sunday lunch, without anything too fussy.
Criticisms? I can usually stomach a well seasoned dish, but the pig must have been plodging about in the dead sea as it was very salty. It would have been nice to see a different veg selection with the pork vs. the beef, but that's nitpicking when it was all so good. The upstairs area felt a little bit cold and lifeless, but should be really nice when the fire is roaring and they've got the atmosphere sorted a bit further down the line.
Service was bang on and our bill came to ~£37 for two courses each, and three drinks. Will be returning soon with high hopes to see what's on the a la carte menu, but fully expect it's going to be a corker. Worth the trip.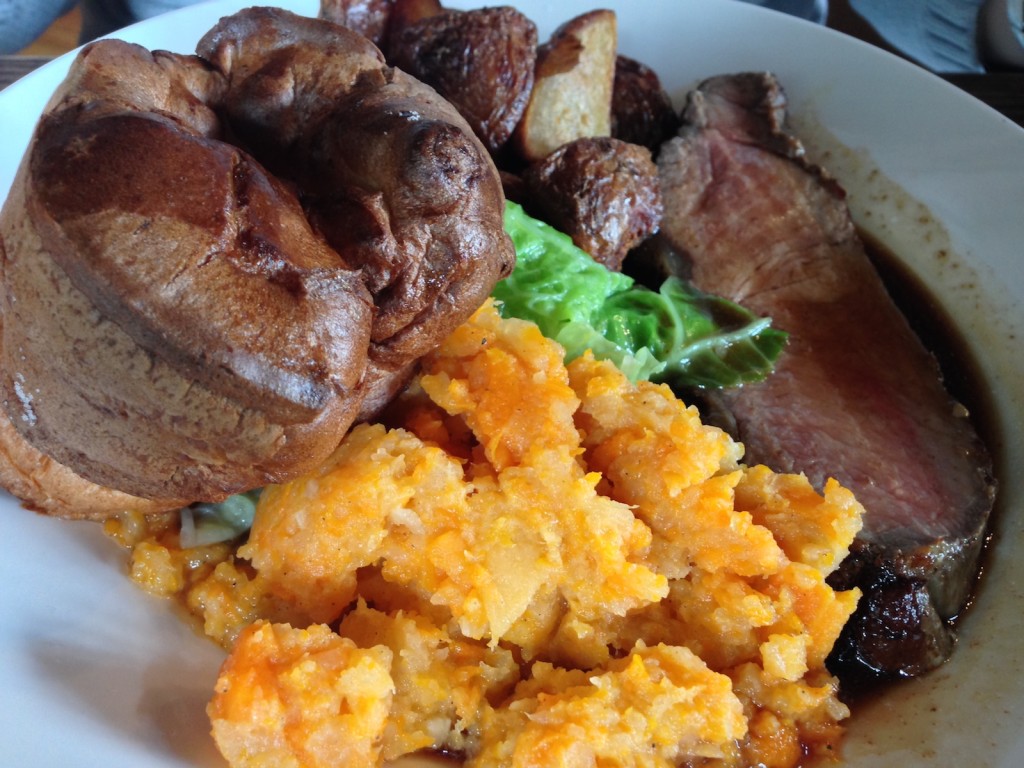 Contact: 01661 822684
Food hygiene: Not yet rated