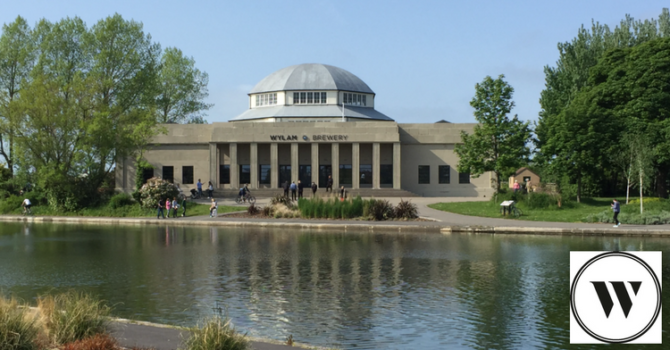 Love this place.
Wylam Brewery (Exhibition Park, NE2 4PZ) opened in May this year and let's be honest, they're on to a right money spinner here. Beers, gigs, markets, weddings, outdoor area;  it's a proper world class venue. Taking food seriously now, they've launched their own Sunday dinner this month, which if they can also nail, they'll have it well and truly made.
Having only just got off our flight back from (the very, very beautiful) Santorini, the best thing to help shake the deep holiday blues was a beast of a Sunday dinner. Which at the tap room will set you back £12 – on the high side of Sunday lunch in Newcastle, and there's no set menu so you can expect £24-odd for 3 courses. That's The Broad Chare/Feathers Inn territory, and those are some damn fine company.
It's one of, if not the best place to drink proper beer in town, so start there. There's wine and gin and stuff too, but if you're a fan of Wylam's ever-expanding range of beers, you'll be in heaven.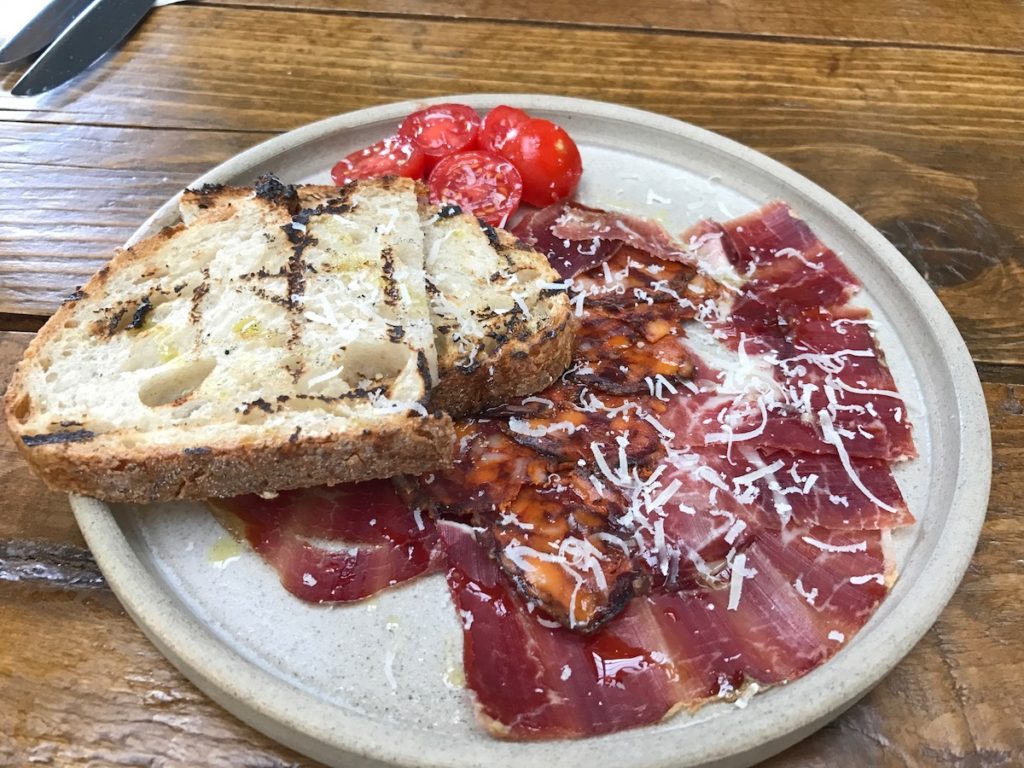 We got the cured meat plate to start, and the meats were of a good quality and not stone cold like you get in way too many places. Particularly keen on what I think was a wild boar chorizo, but I think a bit more bread wouldn't have gone amiss. I also don't know what the tomatoes add, but that's probably just that Santorini has ruined tomatoes forever for me. So much flavour ?.
Seven quid for this isn't too bad, while other options were a chunky looking plate of hot smoked salmon, or artichoke soup. Good start.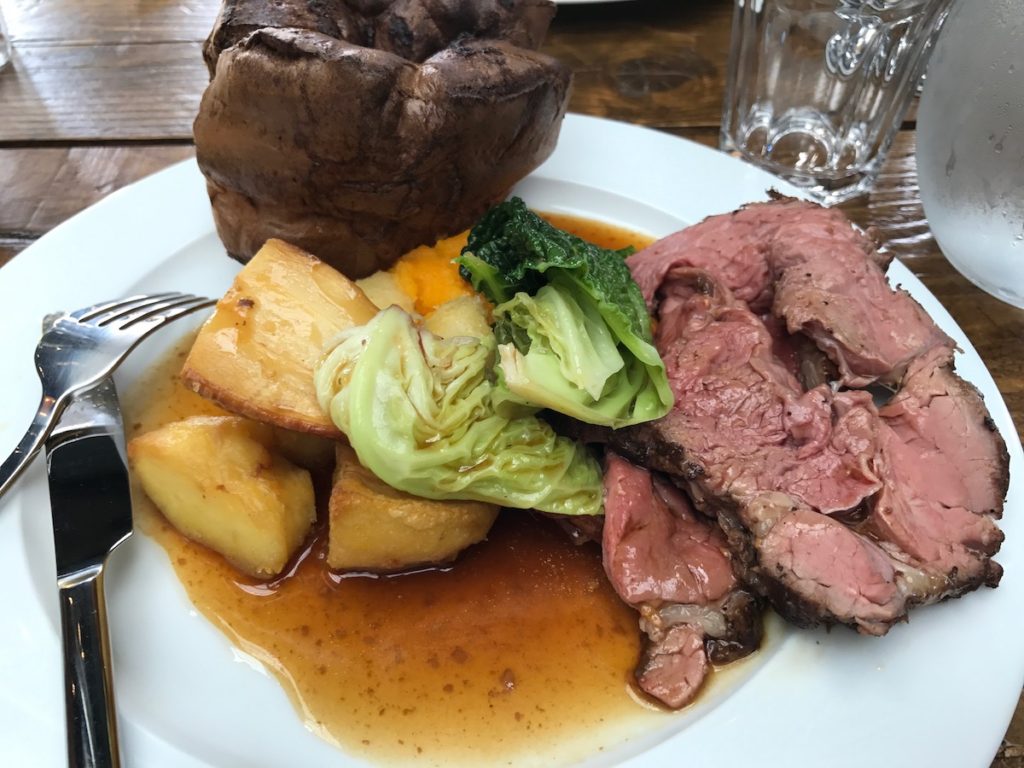 Roasts cover most bases, topside of beef, lamb shoulder, pork belly, veggie. All come with roast potatoes, bashed roots, cabbage, parsnip, and a Yorkshire pud which were all solid if not perfect – a slightly too browned (for me) Yorkie, not the crispiest potatoes, but all very, very decent. It's a canny sized portion too, especially the meat. Kate's lamb had a lovely char to the outside, and the beef was so, so soft. Request that extra pot/pint of gravy too, and you'll love it.
The tap room is a massive space, so it's tricky to compare to the sheer cosiness of somewhere like the Feathers, but there's just about enough of a 'pub' feel. And it might be because they've just launched, but there was seemingly a staff member per table too, offering quick service. Bonus time – bring the dog.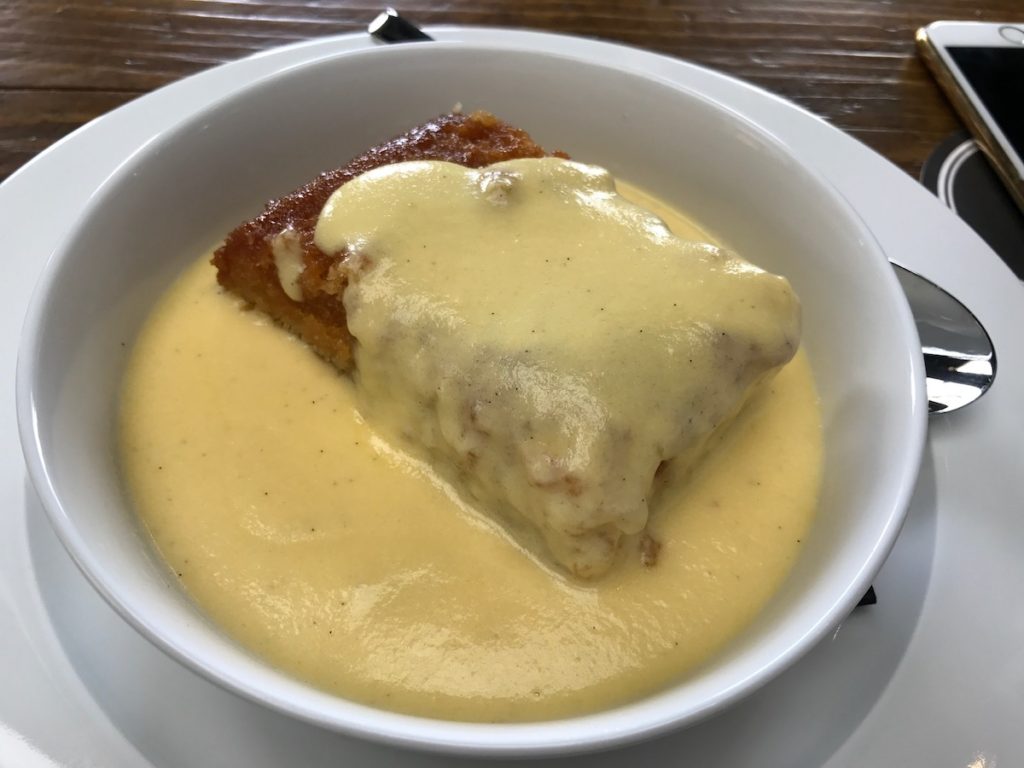 Desserts were simple and homely: cheese board, chocolate pot, and this treacle pudding (£5) which, in the most comforting and non-offensive way possible tasted just like the Heinz tinned variety we've all had on a Sunday at home. Thick vanilla-speckled custard was on the verge of splitting, but delicious and obviously home-made.
We shared 3c with 2 beers which came to £44. As a 'welcome back to Newcastle', we thoroughly enjoyed it, and didn't eat for the rest of the day. I'd recommend booking, as large a place though it is, there's not loads of tables, and you do end up in a weird position of standing at the bar with drinks so they can turn the tables around once you've finished your food. This'll annoy some.
I've got a lot of love for Wylam's gorgeous new home in Exhibition Park. And now they're serving decent pub scran, pricey though it may be, it's just another reason to bloody love the place.
Contact: wylambrewery.co.uk