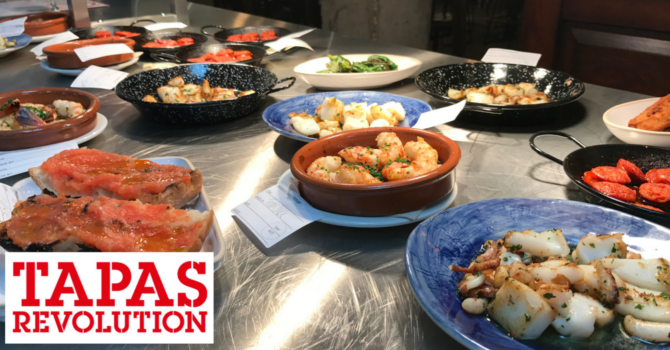 Hit and miss Spanish chain restaurant that's still better than most ?
We first visited Tapas Revolution (Grey's Quarter Eldon Square, NE1 7AP), when the deluge of Grey's Quarter restaurants opened in 2016.. Having just been round the numbing dreariness of Bella Italia, etc. I was kinda sceptical. Yet another La Tasca-esque chain? I thought we'd be onto another one of these: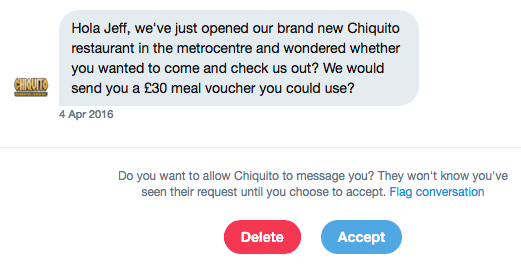 Big marketing department, no love in the food? Now I haven't been to Chiquito in years, but I'm not exactly gagging to give it another go, free £30 or not(!)
Tapas Revolution is new-ish to the UK, and is fronted by the cheery and personable Omar Allibhoy, whom you might have seen doing the rounds on the telly. He seems like a nice hombre. He'd at least done a bit of research on Newcastle. One positive of attending these press-type events is meeting the top brass and getting a vibe for whether they're here for the cash, or are truly passionate about what they're doing. I'd honestly box Omar in the latter.
The restaurant fit out, especially it's bar counterpart, I really like, in that faux-España way. Obviously, it's still just "in" Eldon Square though. Tapas doesn't quite feel the same when it's not in a bustling Barcelona bar at 12AM, but instead, a miserable Saturday afternoon surrounded by people clamming round town with their Primark bargains ??‍♂️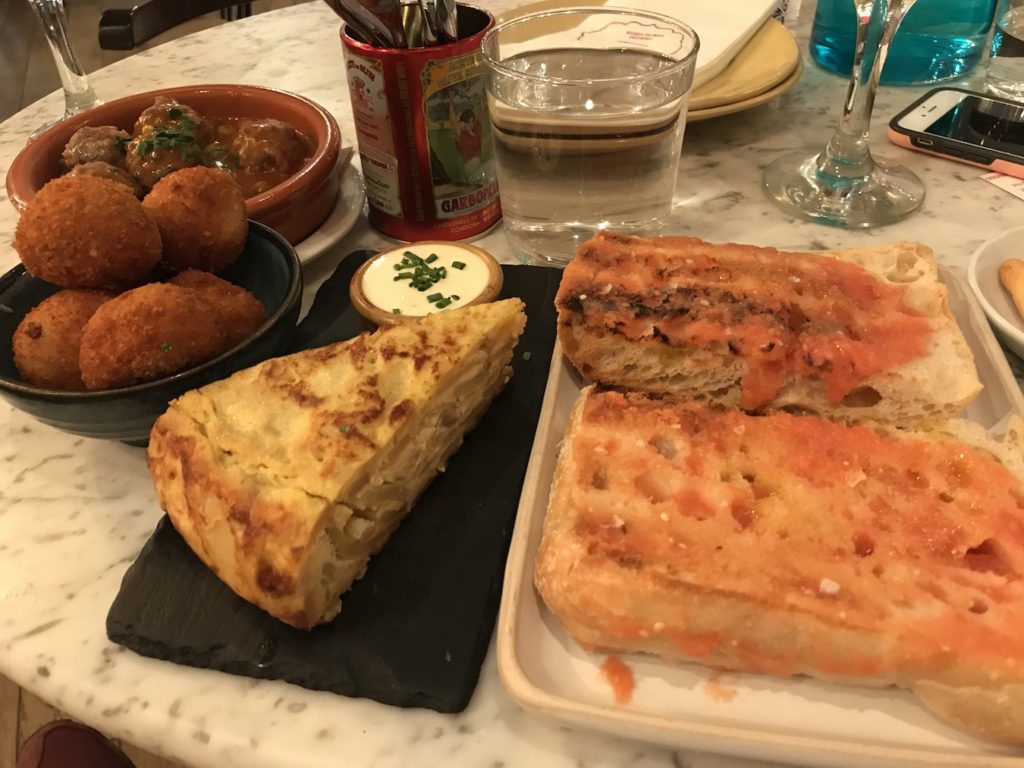 Overall though, I'm pleasantly surprised with the scran at Tapas Revolution Newcastle. We've been back a few times since it opened, and the fact that we've returned and spent cash there probably speaks volumes.
To be honest, it's one of those where it almost deserves to do well as there's not too much of a viable alternative to legit Spanish food in town. El Torero and the others from that group remain uninspiring and largely unmoving in the last ten years. There's the luscious Kaltur of course, but that's in another league and where anyone serious about food should be headed first.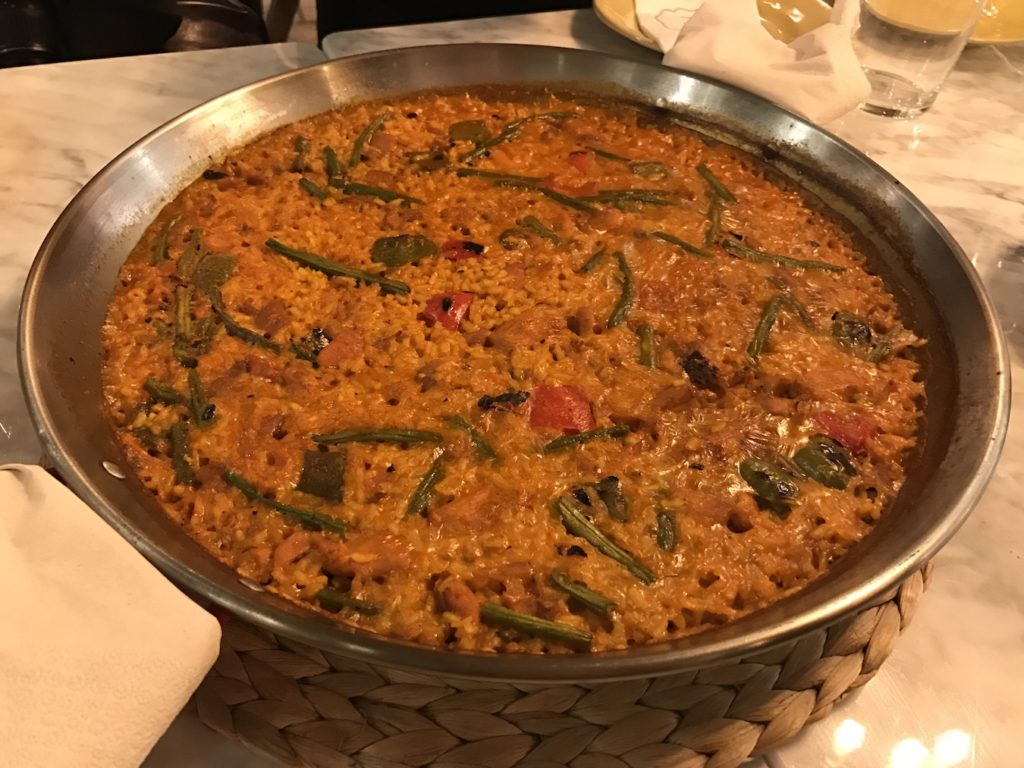 That said, you know chains never get a free pass from me, and Tapas Revolution Newcastle comes over a bit hit and miss.
One of the reasons it's worth your time – the paella is downright legit. We've all had shite paella – sloppy yellow basmati rice with a couple of rubbery prawns, and this is nothing of the sort. Omar goes on at great length about the paella's authenticity – and despite Jamie Oliver's best efforts – there's one paella here, and it's not rabbit, but it's not chorizo either. It's a winner.
It ticks the all important socarrat box – and has a heady amount of saffron. Not much competition, but would say it's the best in town. A glass of wine from the admirably all-Spanish menu, and a paella? You'll enjoy it.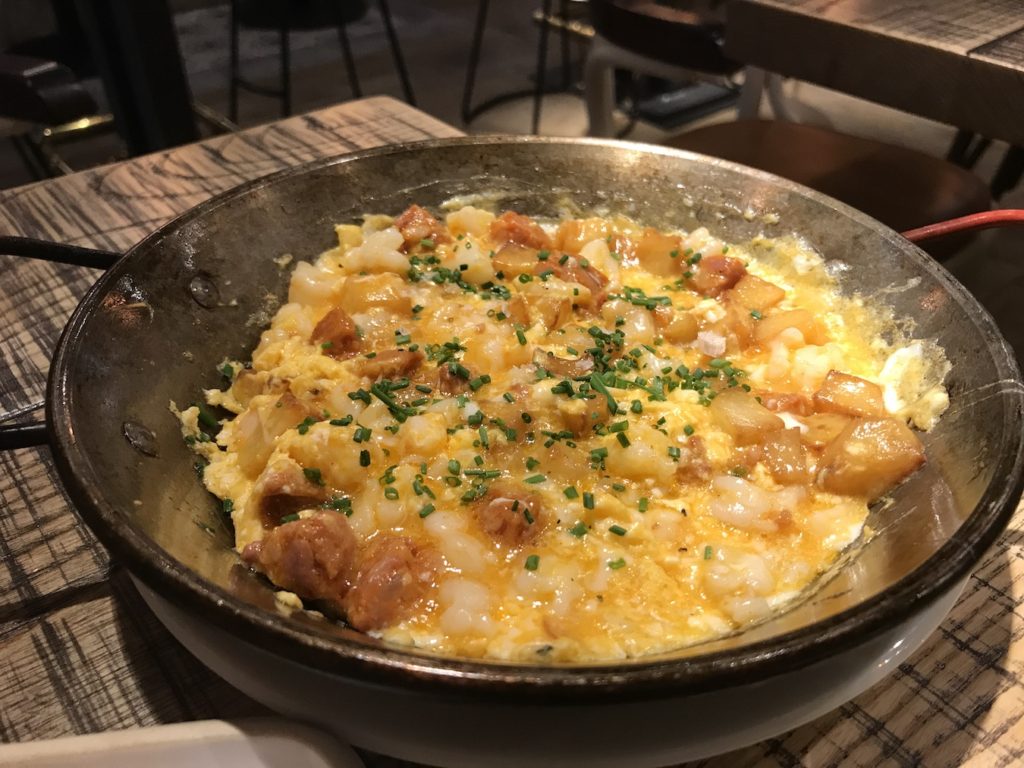 But, for every paella or croquette (also very decent), there are as many duds. For a 'must-nail' dish, tortilla it's really a bit insipid and overly flabby. Ditto the 'nowt exciting' pan con tomate. Perhaps those tomatoes just didn't see as much sunshine as they would have in Spain. Albondigas are just alright, lacking in punch, and better in many other places. It's only annoying because these are tapas staples of chain restaurants. But it's the stuff outside of that which interests more.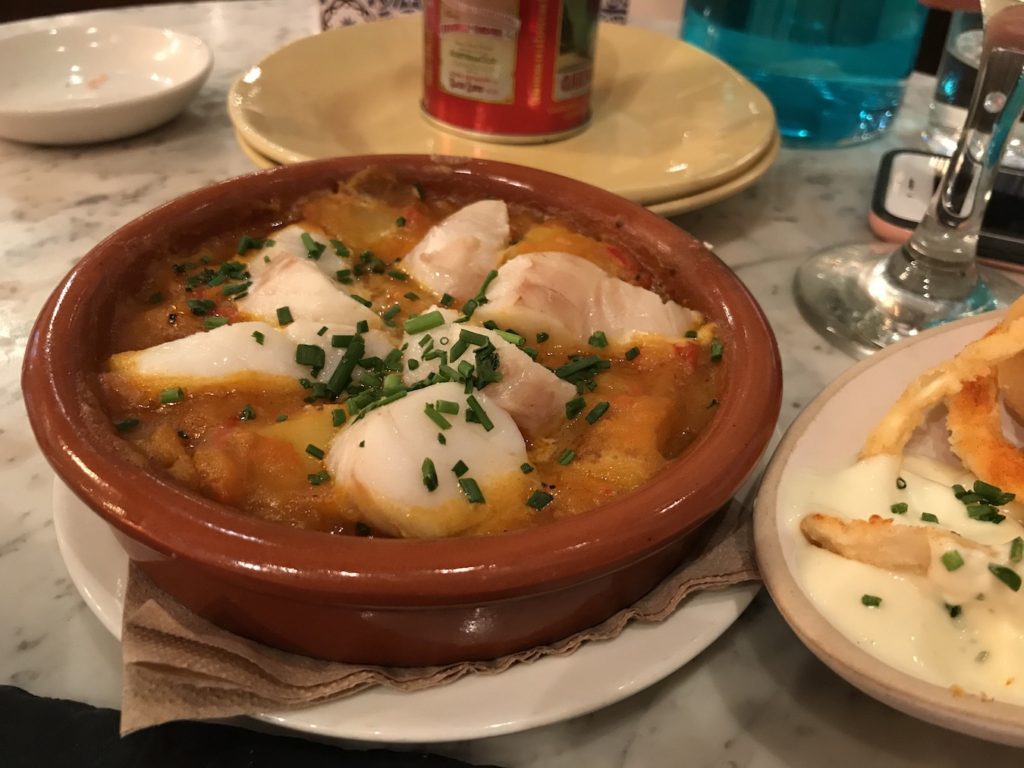 There's a saffron and cod stew which is intriguing and almost too perfumed with saffron. Calamari is fine, not overcooked but not really tasting of too much either. Huevos rotos is a satisfying and surprisingly light mid-morning dish of egg, chorizo and potato. Gambas, simply fried, adequately honk of garlic, chilli, and oil and pass the £7.95 test. As ever with tapas, prices aren't crazy, (~£6 each) though you'll blissfully overorder and could still leave hungry.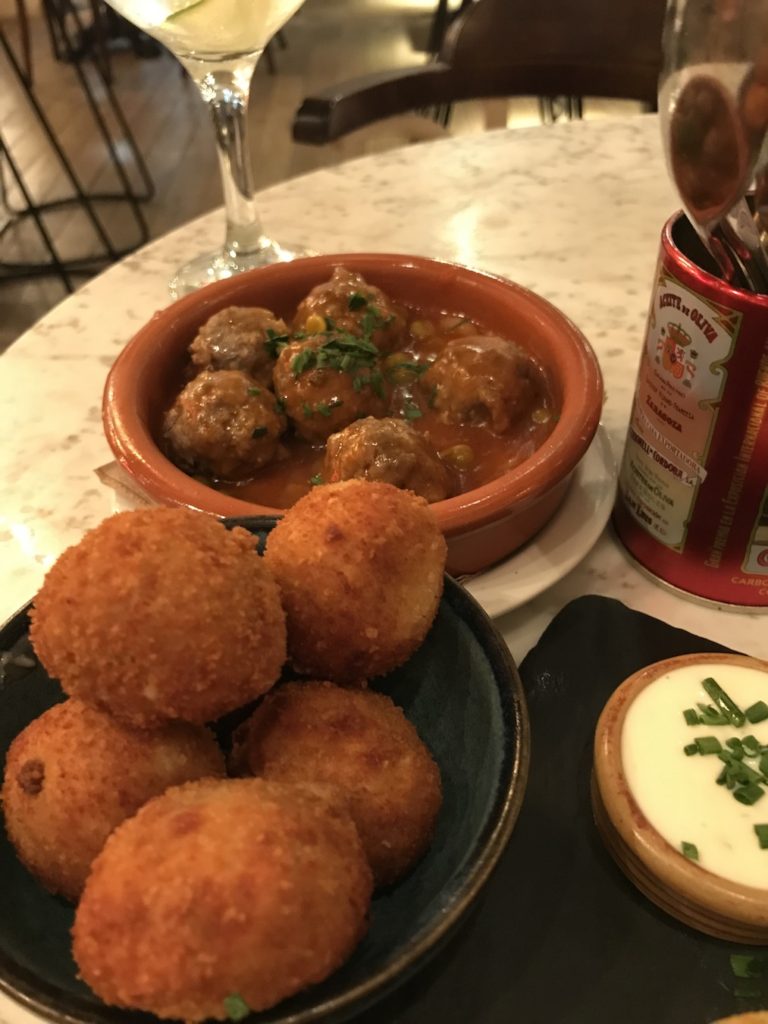 Partly because of that open-frontage onto Eldon Square, the restaurant definitely feels too vast/(empty?), though to counter that we've found service be very positive every time.
They didn't have our desired torrija (custard-soaked, caramelised brioche) so churros were just alright – the chocolate sauce more Options hot chocolate than a dark, sumptuous chocolate truffle. The churro pastry had a strange chewiness about it. Which I think about sums up the overall experience. Here, you'll win some, you lose some.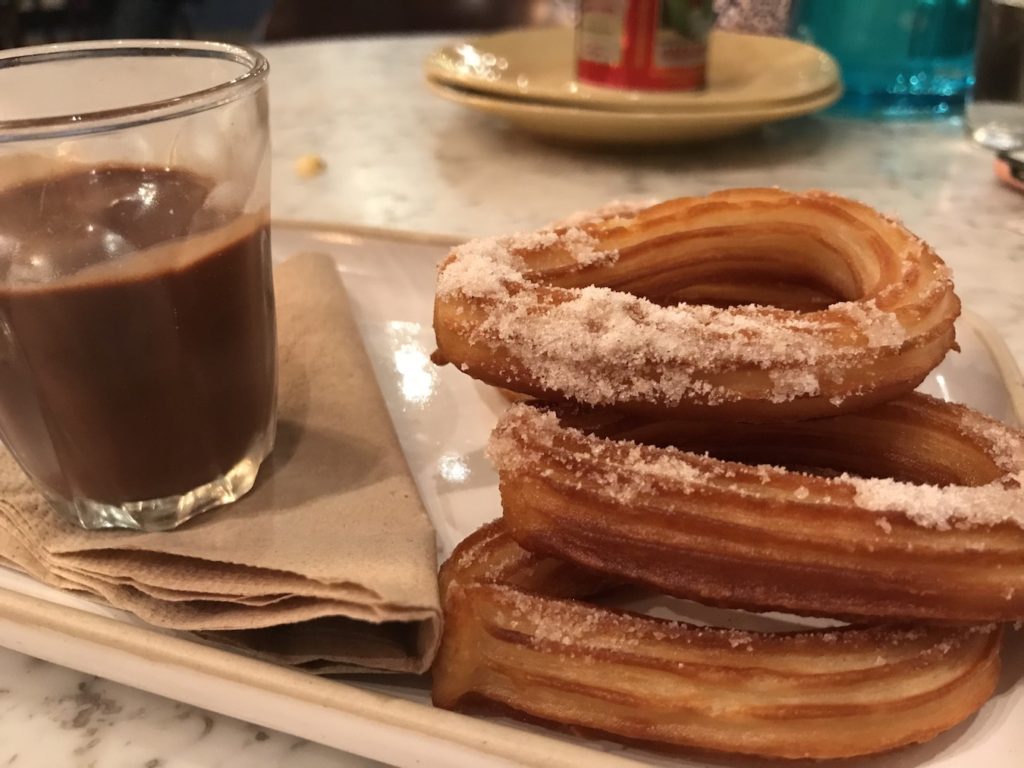 They've opened an offshoot 'bar de tapas' alongside the restaurant, facing out onto old Eldon Square which I think would have been nice as a standalone idea, but as it is – I can't really see the appeal. It's a shame because they've obviously spent a fortune on it, and it does feel like the real deal. Kinda – there's some sangria abominations like a sickly sweet white wine and blueberry number. But the all-Spanish gin and tonics are great, and I applaud the effort. I wish we could have more of a tapas culture.
I mean, no, it's no El Gato Negro Tapas. But honestly, it's among the best we've got in Newcastle. Call that damning with faint praise if you like – Fuego does everything just that little bit better. And Kaltur is the one worth your money. But it is definitely one of the better chains i've tried, and one I've happily parted money to. Fair play, Omar ??
Contact: tapasrevolution.com
Food hygiene rating: N/A?
* I attended an opening event cooking some tapas in the Tapas Revolution kitchen, as well as the opening of the bar de tapas where we got some free G&Ts & sangrias. All other food & drink (over three visits 2017/2018) paid for.