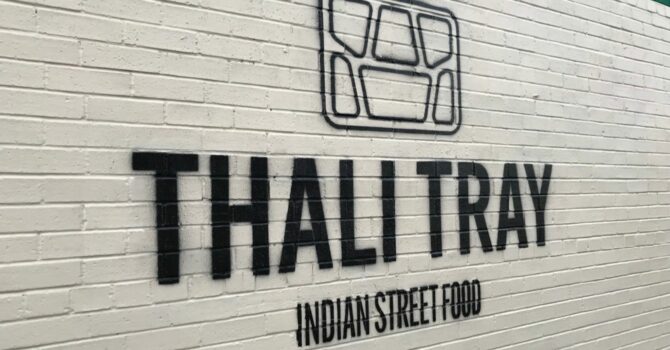 Proving again that street food + microbrewery is a winning combination.
In their words: "our favourite street dishes indicative of culinary regions of India…create a tray made up of 6 different elements to best represent the region."
Arch2 Brewpub & Kitchen, home of Newcastle Brewing Ltd. (most recently in my little Guide to the Ouseburn) have had a few different food options since they opened – we've seen cakes from Dil & The Bear, popups from the likes of Harrissa, all probably a bit ad hoc, but the one that seems to have finally resonated with their crowd is Thali Tray.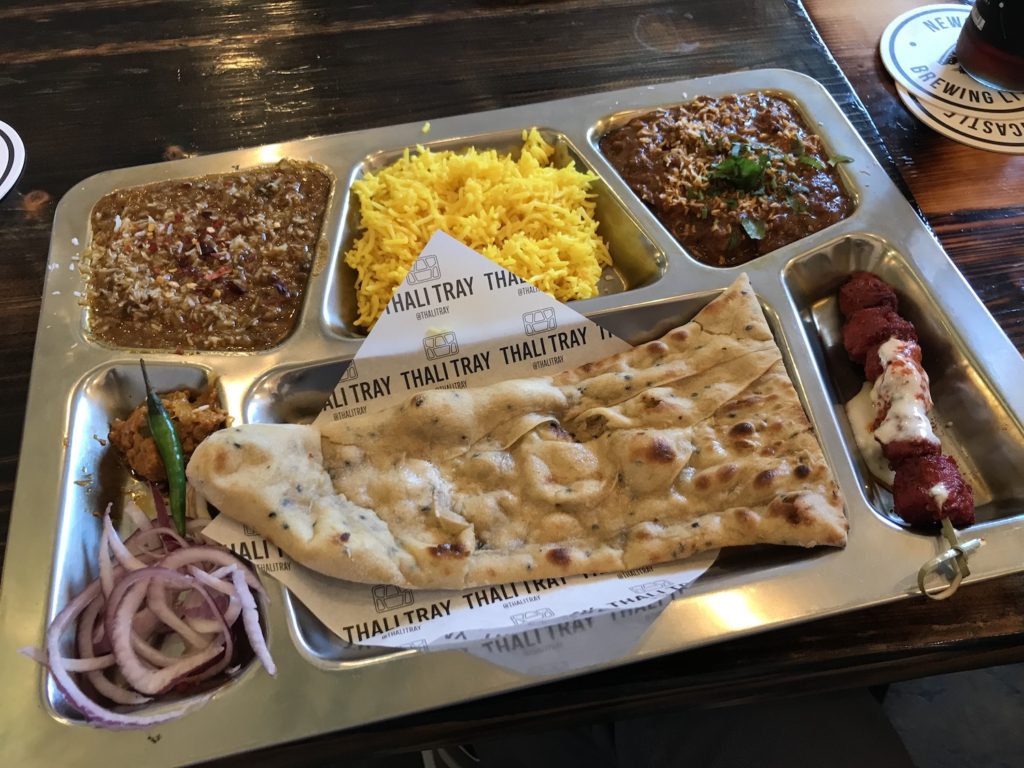 It's a pretty straightforward offering. A few starters, and the eponymous thali trays which dish up two different curries, a tikka shashlik, some rice, pickles and a bread of your choice. You'll have seen them on social media, because they're Nice To Look At.
Basically three choices – hot, medium, and not so hot which makes sense. I'll warn you now, the hot is canny lip-tingling. It's also got some lovely toasty coconut though, so get on it. It's my favourite. The curries are well made, long cooked to the point of meat that's literally falling apart, and there's just enough to keep you digging away at. They've all got a lovely fragrance about them too, not at all flat in flavour, or suffering that dreaded 'ready meal' taste that often blights similar ventures.
Sometimes the service is a bit slow, but I can forgive that. Chill out. Have another beer. The rotation at Arch 2 is usually pretty good, and their beers are getting better each time we visit.
Owner Josh apparently did a six month stint cooking in India so he's picked up all the right things. I'm not exactly sure on the decision to use soya for the tikka skewer as I'm sure most people see someone else having one and just expect it's chicken. Paneer would have been a better choice but ??‍♂️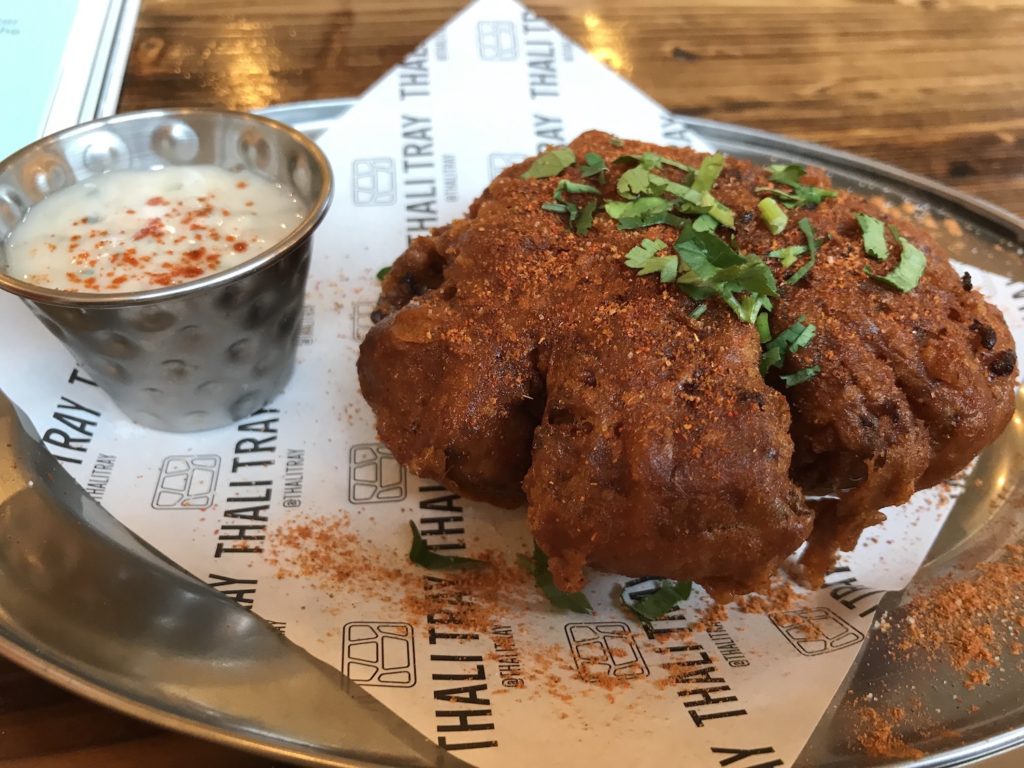 Shout out to the breads too which are well made. Slight preference to the tandoor blackened naan over the fried bhattura, though both are a cut above. Also give the blooming onion bhaji a go too. It's a solid idea but perhaps needs a little refinement – the actually crunchy bits of batter are delightful and well-spiced, the soggy bits that come away from the onion when you try and cut into it, not so much.
For eight quid you really can't complain. there's some street food vendors in the UK really starting to take the piss with their prices which completely goes away from the idea of street food, but you're getting a proper feed here. Couple of pints, spicy curry & carbs, can't really go wrong. If this isn't your best pre-drinking fuel for an Ouseburn session, I don't know what is.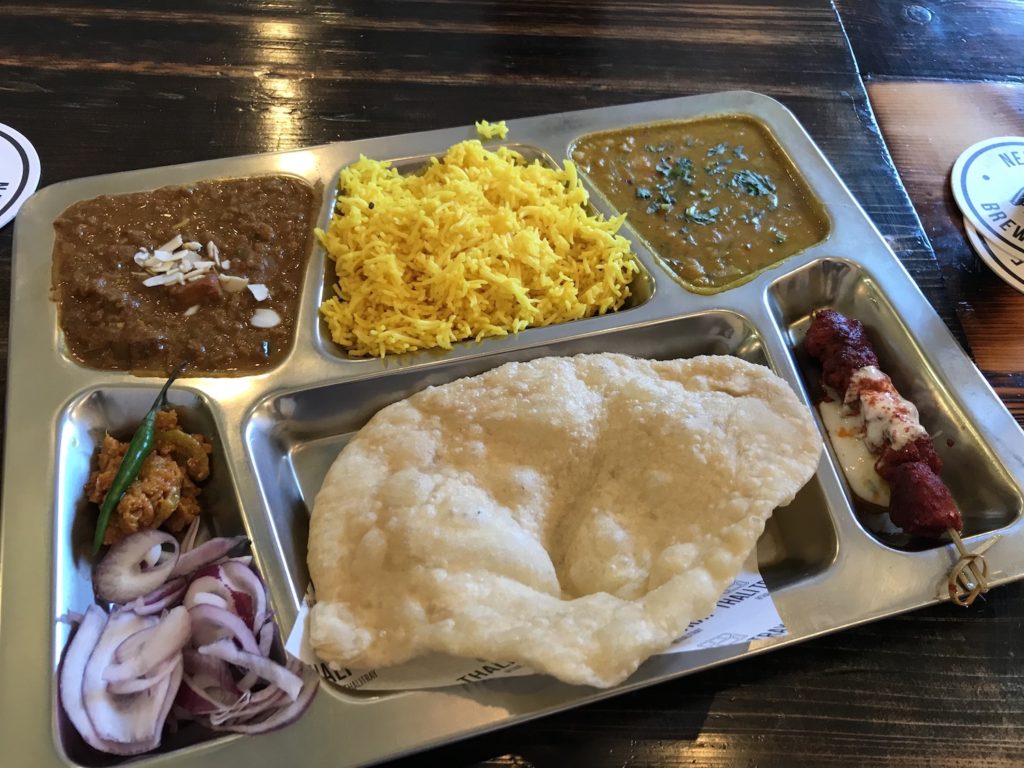 It's exactly the kind of thing that just goes down so well with a few pints on a cold afternoon, so if you haven't yet been to Arch2, the Newcastle Brewing beers are spot on, and now there's some snacks which are worth the trip in their own right. Bonus points if you stay for the outside fire and toast some s'mores. Finish your trip off at neighbouring Dreamworld Cakes & Patisserie and you've got yourself a nice little Saturday afternoon in the Ouseburn.
Contact: thalitray.co.uk
Food hygiene rating: 4/5