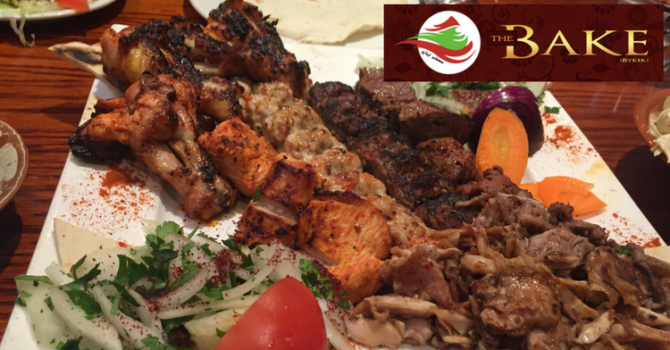 It'll always be Albaik to me ??
Not too much surprising to say about Albaik, or as it's now imaginatively known, The Bake (98 Byker Bank, NE6 1LA). We go there for big feeds, drunken feeds, and in-dire-need-of-hummus-and-grilled-meat feeds. It does the trick most of the time, and for my money is still a go-to for this type of food in Newcastle.
I mean, you know it's a glorified takeaway, you know may be of questionable origin, you go anyway. It's one of those type of places. Whether that says more about the lack of Papa Ganoush type places in Newcastle, or my eating habits, you decide ??‍♂️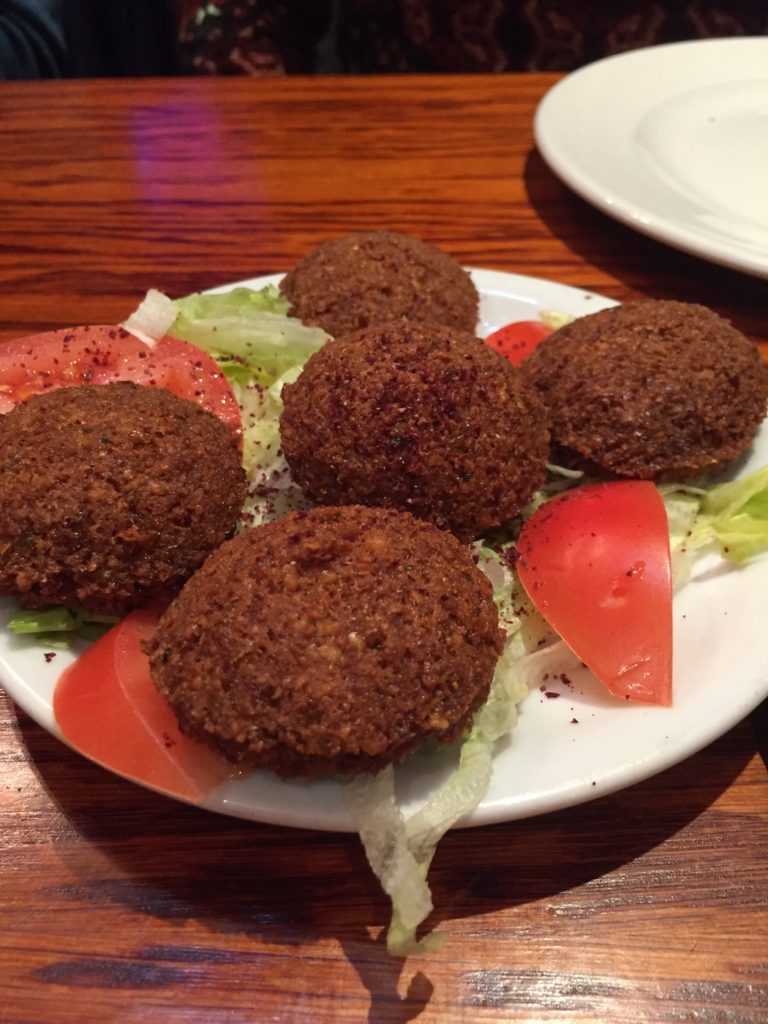 Order some bits from the small plates/meze, and then a big hunk of charred and gnarly meat from the grill and you'll be fine. That said, it can vary day-to-day. Sometimes fresh and vibrant, and other times a bit tired and flabby. It's relatively inexpensive, so they can get away with it.
Falafel are freshly fried, have a whiff of cardamom but are just not quite my favourite (to be fair I've not yet found a blow-you-away falafel in NCL). And the side salads, let's just pretend they don't happen. As with Indian food, I do wonder how much perfectly good lettuce and tomato goes direct to the bin.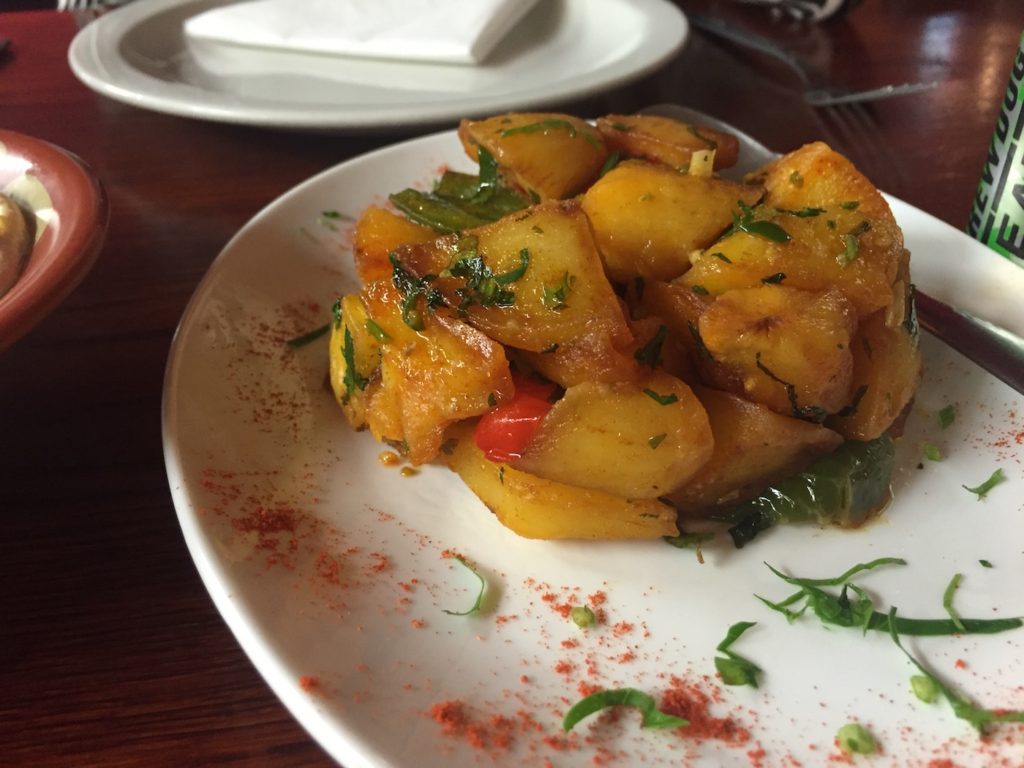 Batata hara on this occasion were just fried potatoes, kinda greasy and not worth the £4.10. They serve chips/rice with everything, stick with that instead.
The Bake (in)famously has no license, which for me is part of the attraction. Expect families in for a piss-up, students with warm beers directly from the Morrisons over the road, and everything in between. In the cafeteria-like restaurant, the juxtaposition of a pricey bottle of red just to wash down some hunking pile of kebab meat always makes me smile.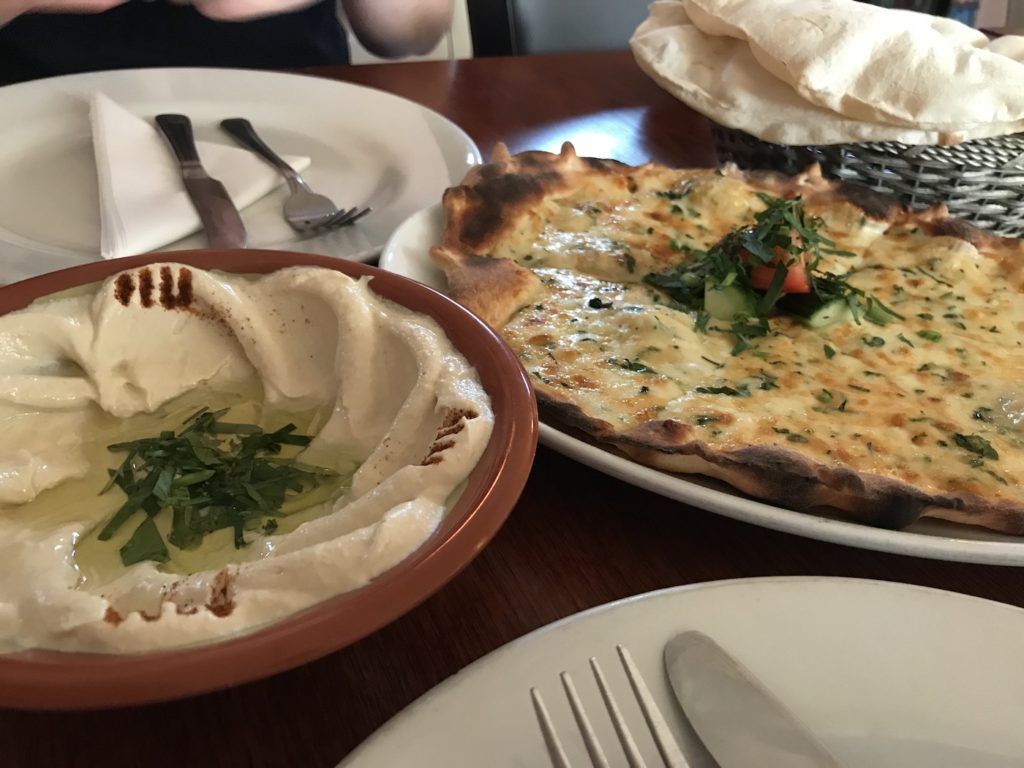 The hummus is a must-order, always silky smooth and wildly addictive. And get something from the shawarma menu. It's all charcoal grilled, as you'll smell from right across the road. Aside from the wizened, pointless red onion, you'll likely enjoy the smoky lamb.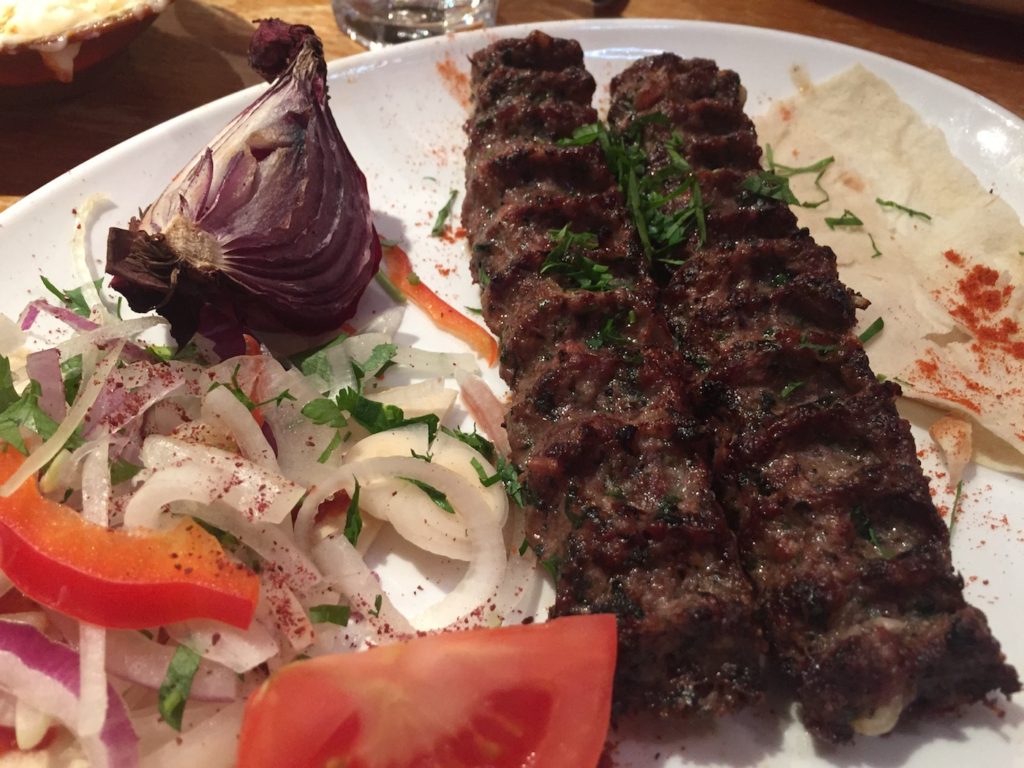 Moussaka might be one of my favourite things at The Bake. It swims in garlicky tomato oil, and is smoky, sweet, and tangy. Take a dozen of the flat breads and just mop it up. I think the Lebanese version of the classic is even better than the original.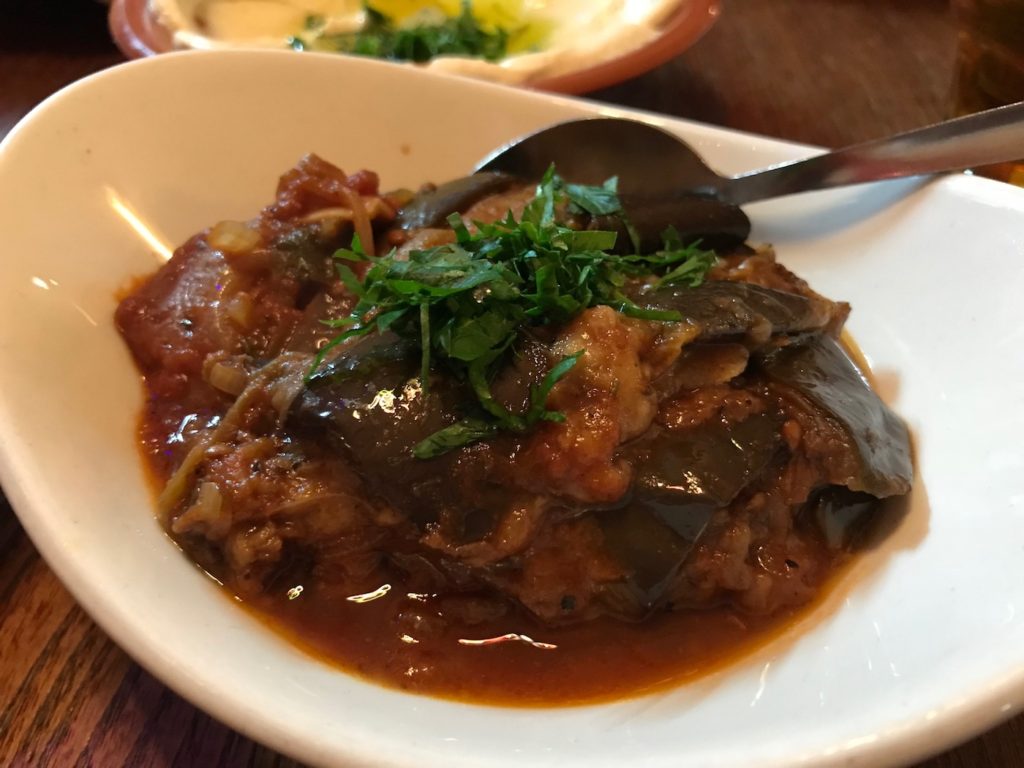 Pilaf fed us for I think four portions worth, and has just enough meat, nut and other content to make it worthwhile. Despite this type of food lending itself well to veggies, they're second fiddle here which is a bit of a cop out.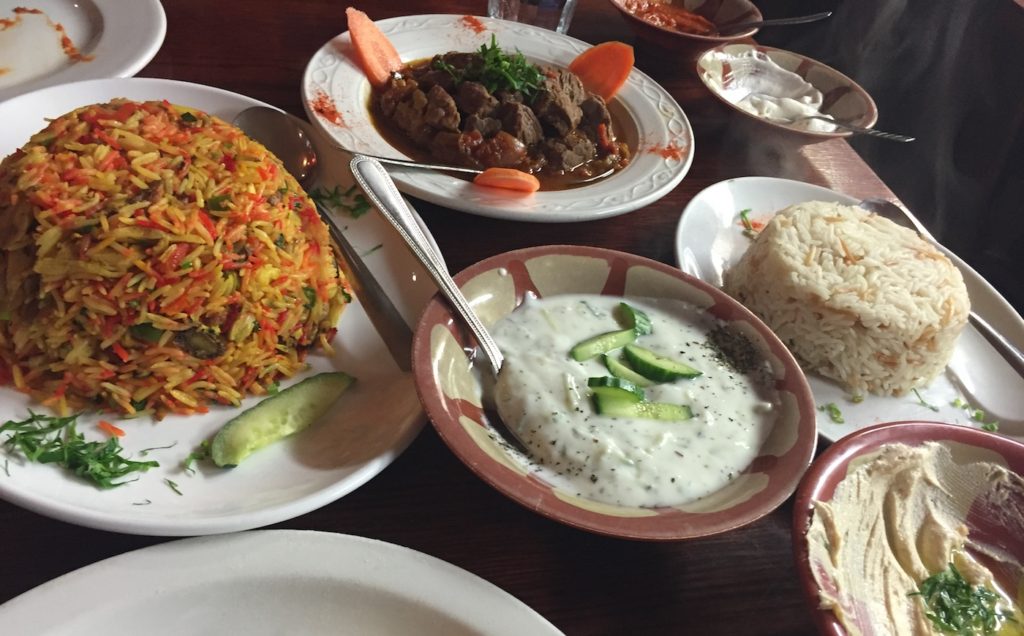 It's easy to get carried away, but you can never order enough food here. It is relatively inexpensive, and when there's some to take home, that's just a bonus. See – things on bread, and dippy things. Or tomorrow's breakfast.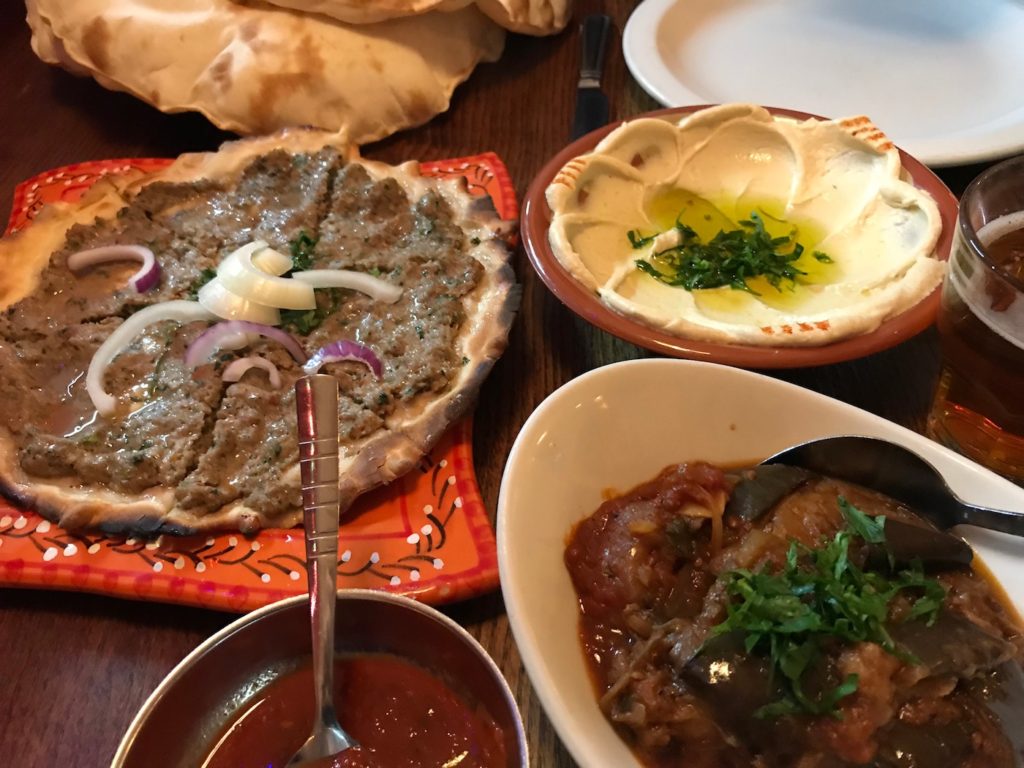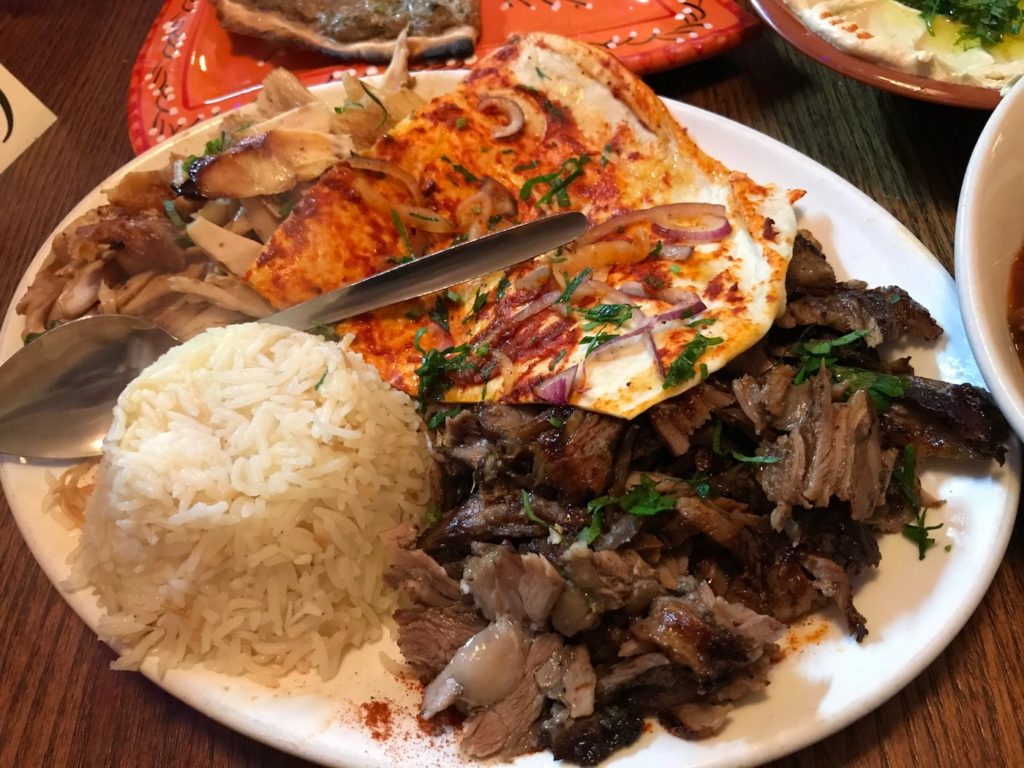 Mixed (chicken/lamb) shawarma (£12.50) is usually a good shout and could probably feed a family of four. The quality of the shawarma definitely varies from visit to visit, but when you get a good one it's so worth the couple of dried-out fatty bits that you occasionally encounter. Rice, weird-pizza thing, and additional carbohydrates on the side entirely optional. If there's one thing I wish they were hotter on, the side sauces are poor, a gallon tub of inedible garlic mayo and a chili sauce are very meh. Some tahini sauce, a baba ganoush, or literally anything else would outdo these.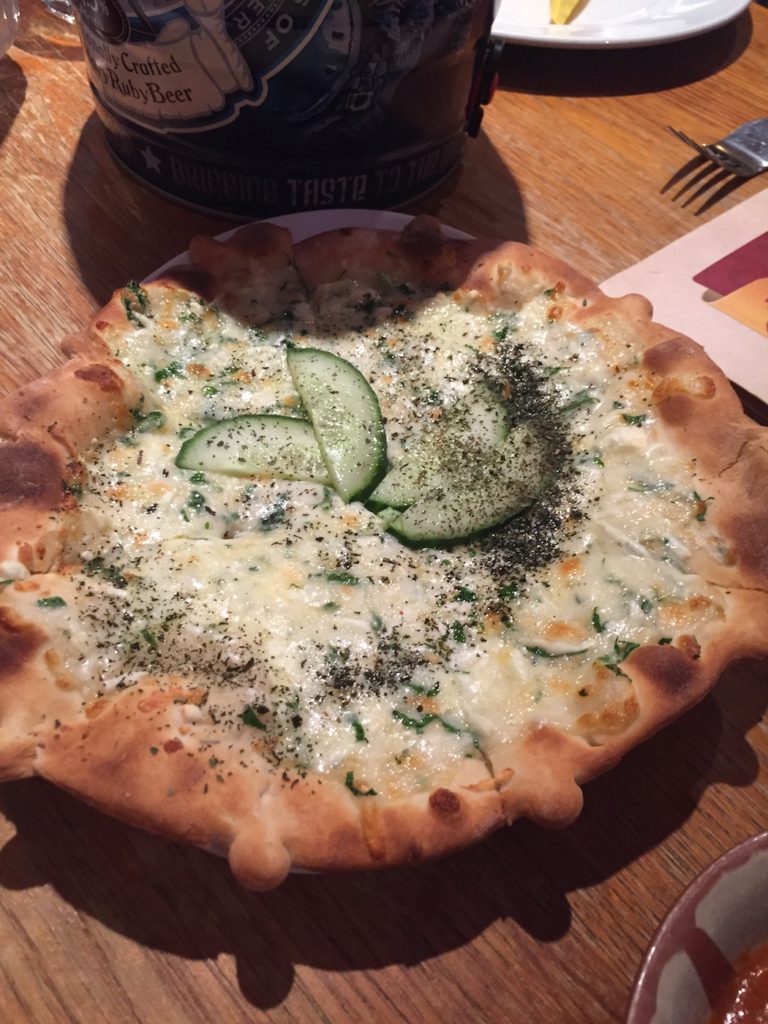 Manakeesh has far too much cheap cheese, and isn't quite the spiky za'tar version you were hoping for, but it's a distraction from the meat. You're here for carbs on carbs on carbs. You can see why it blasts a hangover. Speaking of which…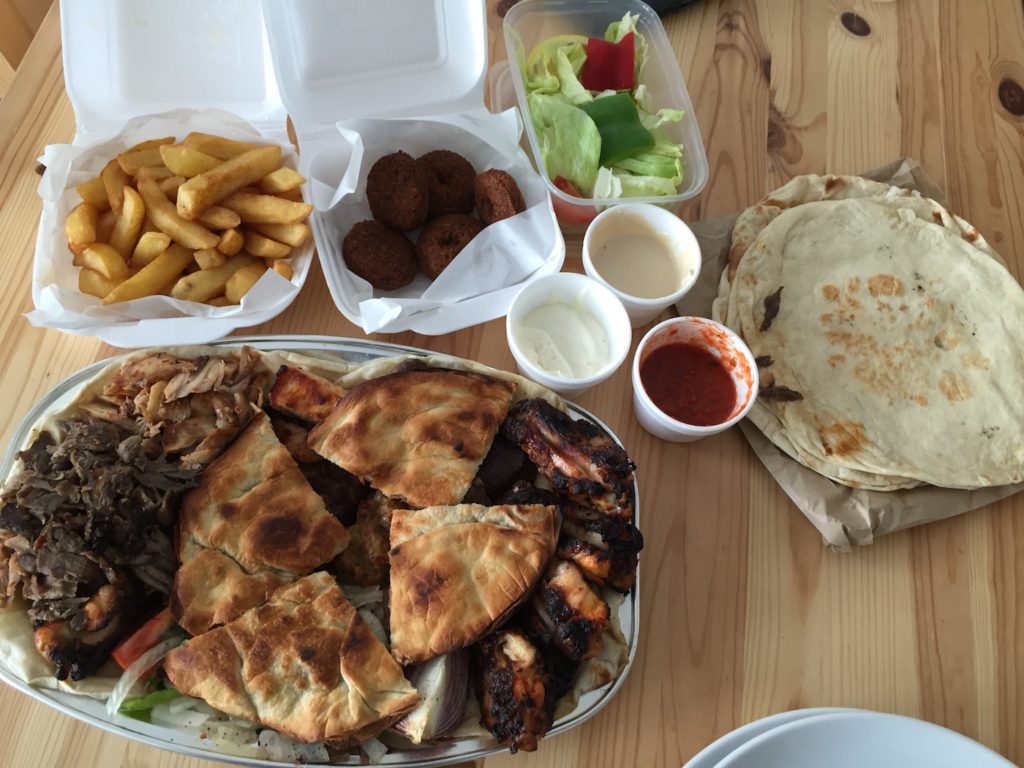 The Bake is often at its best when it comes to your rescue on a Sunday afternoon, after a heavy drink, and the combination of grilled meat, bread, and dips is always just what's needed. I mean it's sometimes not pretty when it comes via delivery driver, and there's a tendency to be very late, squashed or have missing items, but when you've got a thick head, there's no better sight. You can see even here though, not quite half as appealing as the restaurant… hey ho.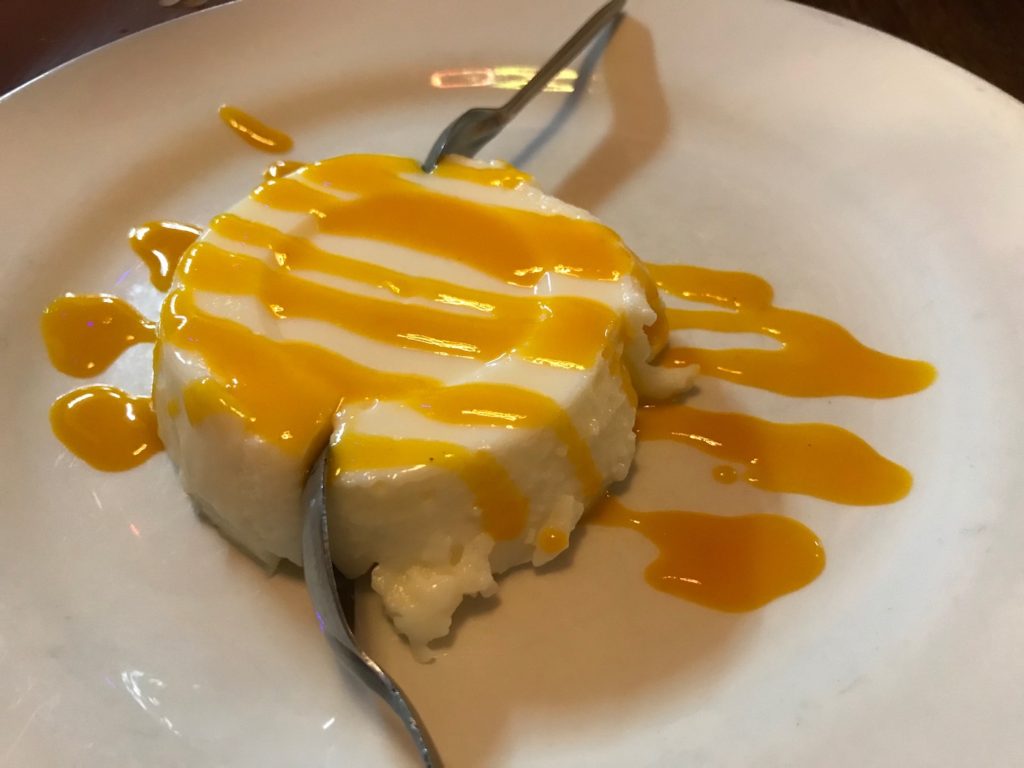 Still not done? Take the gamble and don't order dessert – you may end up with complementary baklava, or this set milk and mango anyway. And complimentary tea. Or then again, sometimes you don't. The Bake moves in mysterious ways.
You're not gonna get delicately spiced, creative new dishes, or even brilliant grilling. Maybe it's just seen me through so many hangovers and I've gotten overly sentimental about it. But The Bake is just there when you need that hungover hug.
I don't know if there's a single Lebanese person at The Bake, and there's now 'Bakes' rapidly expanding through the NE – Gosforth even, with one I believe due in the Grainger Market in due course. But what do you reckon about The Bake? Glorified takeaway kebabs, or saviour of the Lebanese-starved? I know I'll be back.
Contact: thebake.co.uk
Food hygiene rating: 4/5