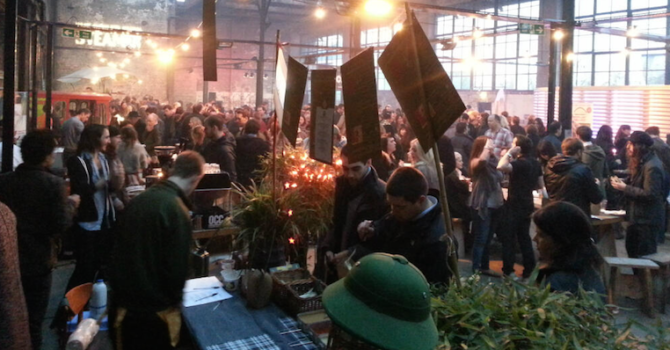 Update: After a long sabbatical, I don't think the Boiler Shop Steamer will be coming back in any form that we recognise it. Sad!
If you're anywhere near the Newcastle food scene right now you've probably heard about the amusingly named "steamer", newly resident on a monthly basis at trendy location the Stephenson Works.
Not new to the US and indeed the rest of the country, "street food" is all the rage at the moment, and it's easy to see why. The £200+ splurge on tasting menus is a bit of a no-go given the ongoing credit crunch, and so the inexpensive, taster sized plates of "street food" – can we stop calling it that now – gives everyone a chance to sample some top, fresh food for relatively little cost. At the Steamer, some of it comes from those who already have established restaurants, and some from one man bands with something to prove. Either way, Newcastle is sorely behind in this trend – though the popularity of things like Urban Night Feast attest to the demand for more.
So when seemingly out of the blue, the empty-but-shouldn't be space of the Stephenson Works was brought to life by Adam Riley (Riley's Fish Shack fame) and Wylam Brewery, tongues got wagging about Newcastle's latest event and bellies started grumbling.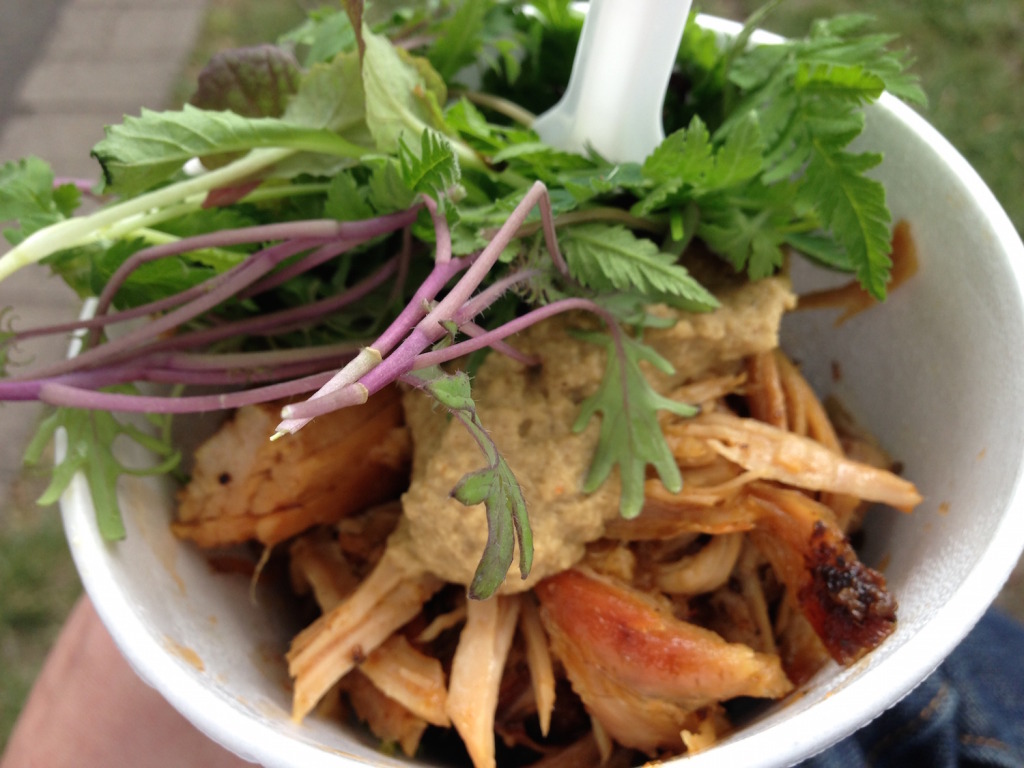 A monthly event over Friday/Saturday features food and drink from all the usuals that we get sick of love, as well as some actually new and exciting stalls – Wheatberry (healthy sandwiches & wraps ), Lulu Chai's authentic Chinese goodies, and other bits & bobs like like Yorkshire-based El Kantina, and cakey things from Settle Down Cafe. Hopefully the organisers can keep things rotated/fresh so we don't get too burned out from seeing the same old faces too often.
Our pick of the dishes so far? This "hedgerow chaat" from "that guy off Masterchef" James Burton came to be way more than the sum if it's foraged parts. Wash it down with Wylam's newest beer – Cascade – a fruity must try, even for beer-phobes. Either way, you should find something good to eat, hopefully for less than a fiver.
Wylam are, of course, serving up a few of their other brews, but also welcome is Ouseburn Coffee's intense espresso martini, and cocktails from the Cumberland Arms last month.
Don't know how they managed to get such a great ensemble together out of nowhere, but definitely give it a go and find us there, stuffed full of scran, and merry on a beverage or twelve. Long may it continue, and hopefully bring some interesting new food to the Newcastle scene/vibe/whatever it is. Oh, and there's music, and entertainment and stuff, but that's not why you're here.
The Boiler Shop Steamer is every month on the first Friday & Saturday. Entry is free/£2/£4 after 6pm both nights. This month has a good few of our favourites The Feathers Inn, Electric East, and FatFriars!
Contact: http://www.theboilershopsteamer.com (The Boiler Shop Steamer as we know it is dead so I wouldn't expect to see it back any time soon)