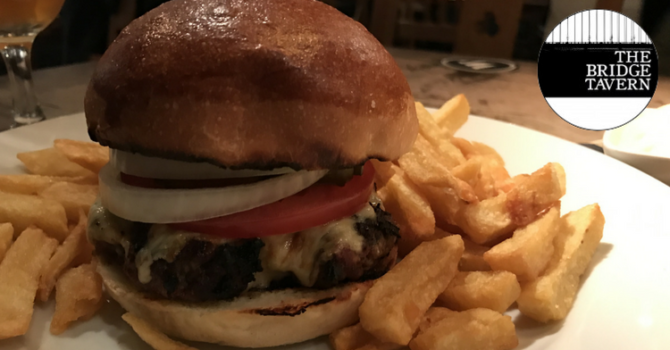 Or is this the best pub in Newcastle?
You'll often hear me singing the praises of The Broad Chare, but there's another Quayside "proper pub" that matches, and often whoops the 21 powerhouse.
The Bridge Tavern sits under the Tyne Bridge (7 Akenside Hill, NE1 3UF) so is easy ideally placed as a start of the night-type pub. And yeah, it's a popular after-work boozer, but it's not just "cheeky pints" here. It's also a cracking little micro-brewery, and one of my favourite places to eat in all of Newcastle.
Soooo, this is less 'review' and more 'love letter to all the delicious scran I've had here'. Here's your fish and chips – honestly, perfect. Hard to think of anything I'd change about this. Tenner.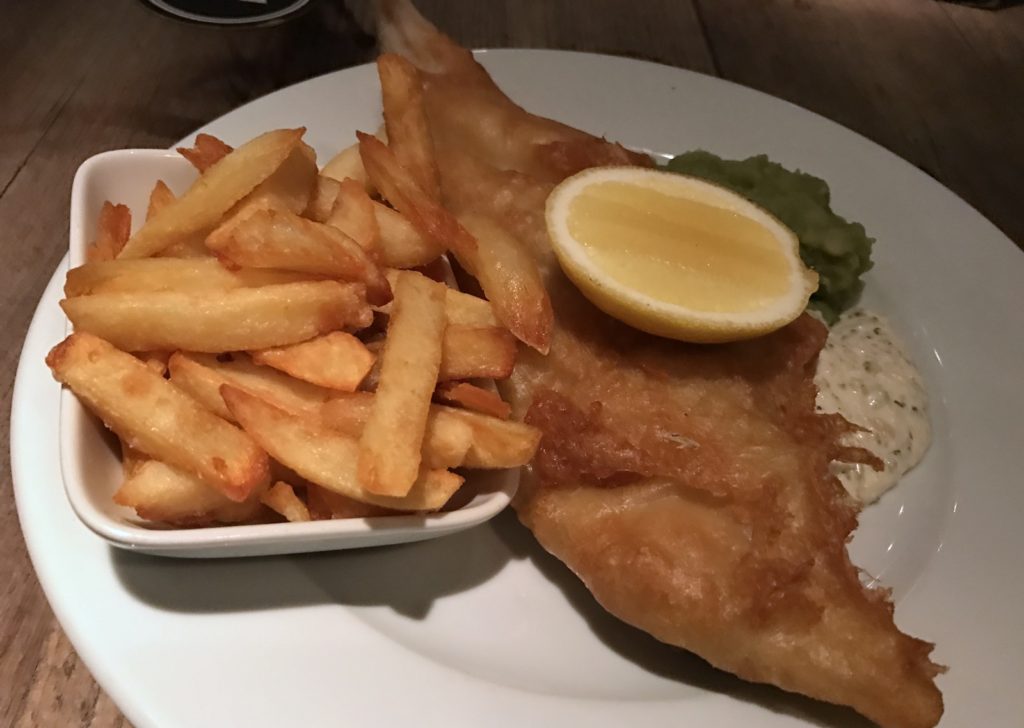 The Bridge Tavern is sister pub to The Town Wall, and now to big bro Wylam Brewery, and you can see the Julie Chambers design & influence running all the way through it. It pulls off cool without trying too hard, though they really could have called it The Town Wall+, as that's what it is. Better drinks, better food, and usually a dickhead or two less on a weekend.
Micro Brews
You're gonna see every new big pub opening in Newcastle over the next few years do this, but especially now they're a part of Wylam, The Bridge Tavern are making their own beer on-site. Why try and sell shit beer if you can make better yourself? They're brewing every day at the back of the bar, the output is always very good, and you often get the latest special edition Wylam beers launching here. If you don't fancy feeding that specific addiction, the bar is one of the best in town for a good bottle/can of something from further afield, so whether it's Northern Monk, or core beers from Magic Rock, you're sorted. Nae Fosters mate, sorry.
vs. The Broad Chare…?
I know, right? Stick my neck out and I prefer the Bridge Tavern's menus. Head honcho Tony Renwick is a safe pair of hands and the menu offers winner after winner. I think the difference is the BC plays a little more on the gastro – yes we'll ensure consistency is everything, and charge you a 10% service, whereas the BT is a bit more here's your bait, knock yaself out. There's no table setting, and the menu moves on a lot faster. It's come a long way since it opened even, and that's saying something, but to be honest, we're just lucky to have the two within 5mins of each other.
Oh, and they also do my very favourite burger in Newcastle. I get asked that one a lot, so for clarification, just about pipping The Grind lads, here it is again.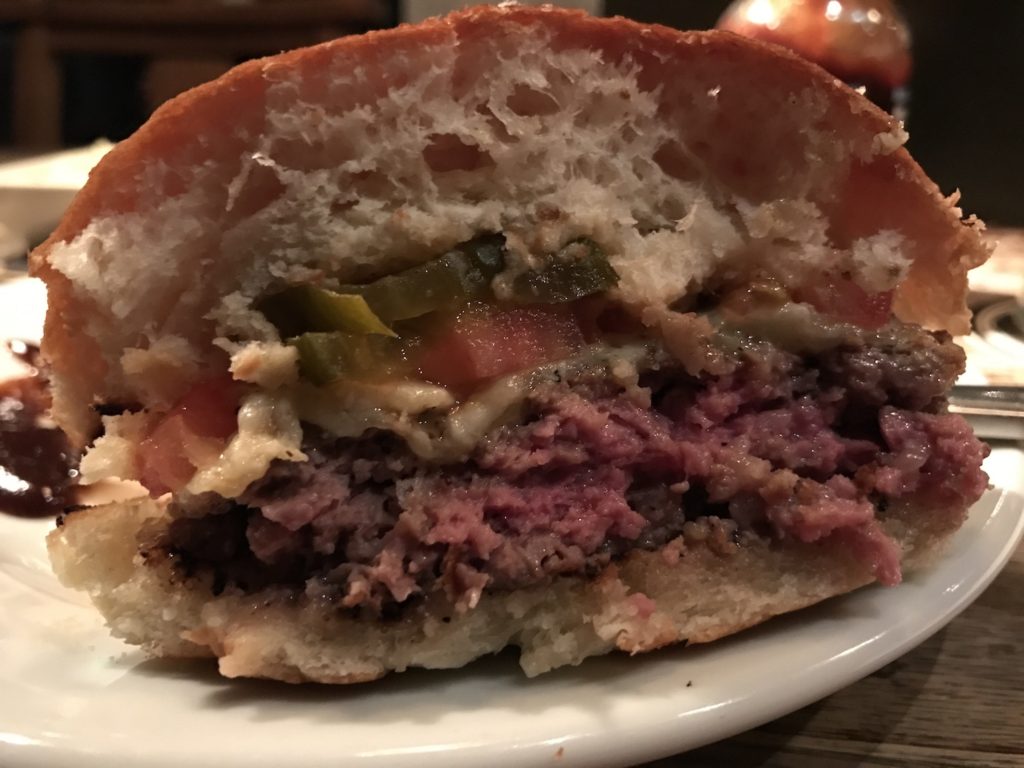 Bar snacks? Again, I reckon they've got The Broad Chare beaten, thanks to both variety, and appealing to everyone's nature of lusting for deep-fried things which are just really fucking delicious.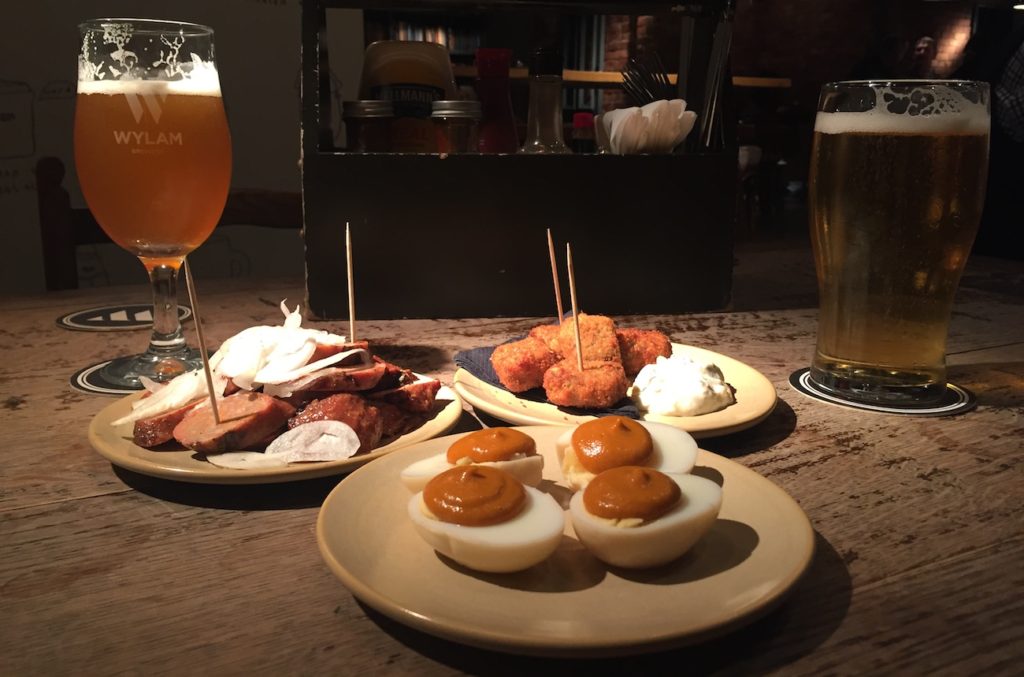 This was pickled eggs with currywurst-esque mayo, pigs head croquettes, and pickled spicy sausages. About £3 ea. Get the pickled veg too, in fact get anything that's been pickled, because it's all good.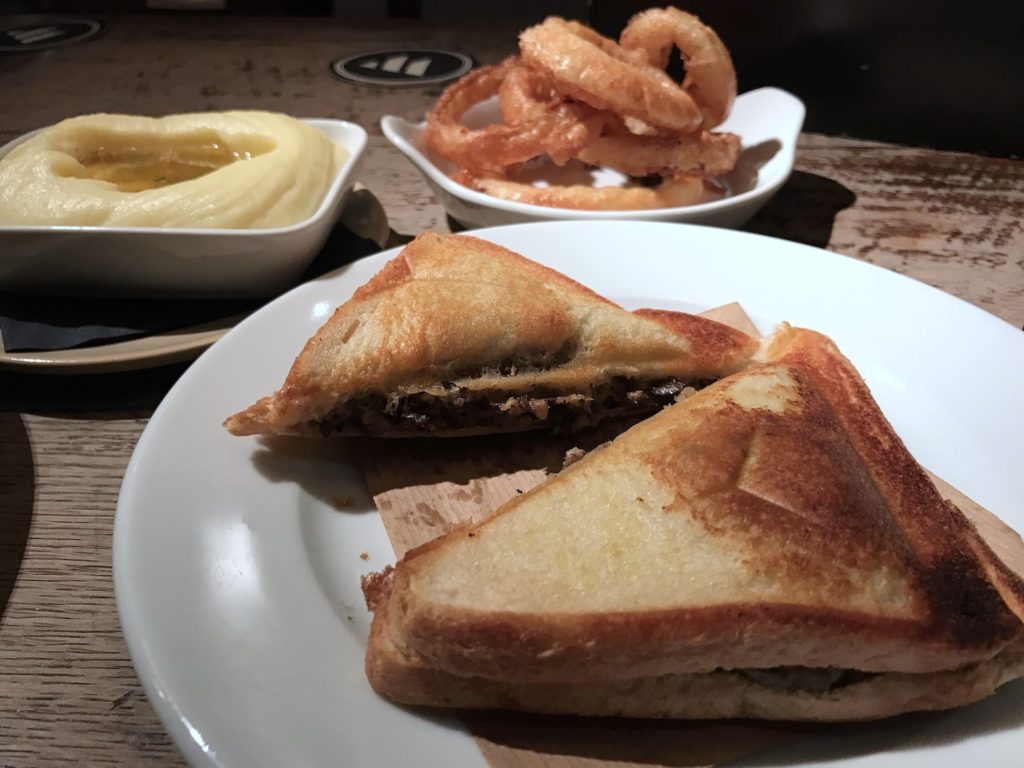 And I'll hesitate to call this a bar snack, but we got it on the side, and christ it was dirty. Bone marrow mashed potato must have been ~40% butter – wickedly savoury. Haggis toastie in the foreground there has a quails egg nested within, and, with a splurge of HP sauce,  is just droolworthy stuff. There's a lot of places now "doing" bar snacks, and most of them amount to breaded brie with sickly cranberry sauce – this is the real deal.
They do a killer Sunday lunch here too, but it's one area where I prefer the Chare's. The 21 Group dinners do every component just a tiny bit better, but it all adds up and is worth the extra quid or 2. Still ace here mind.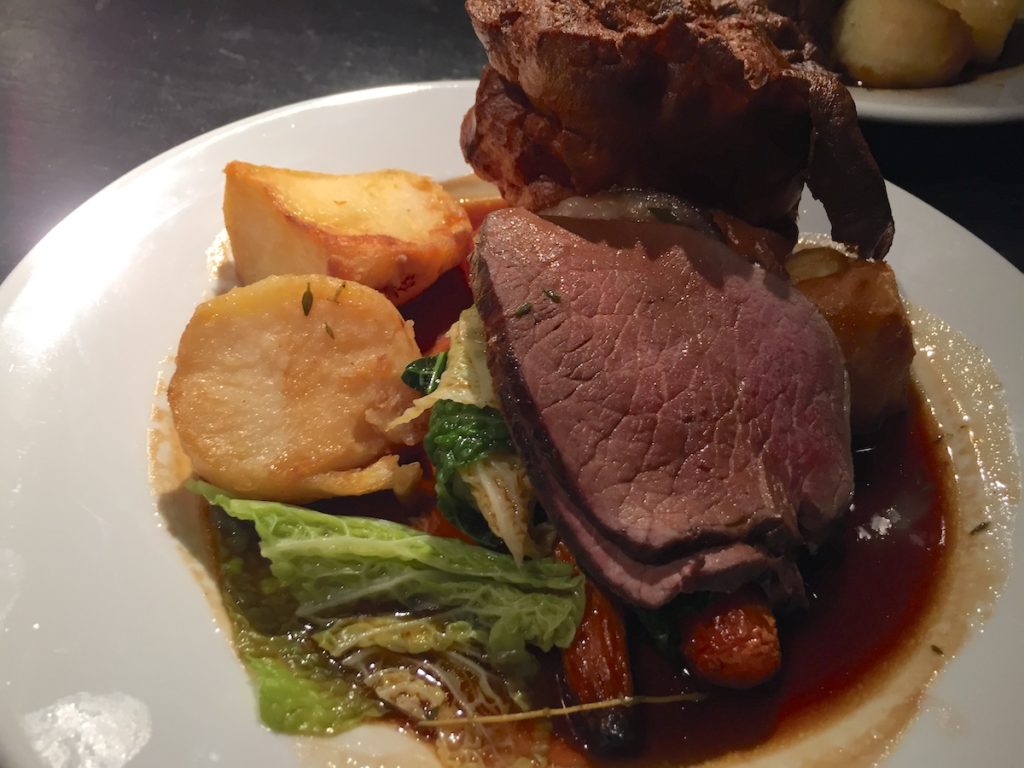 That's not to say there's some serious food – while the pub classics are perfection, the more interesting things stand up to them and in many cases stick in memory for longer – the mackerel pasty with mega-tart gooseberry relish is one of my all-time favourites, the pies always deliver on flavour, and there's an insanely sticky and rich beef short rib hash on right now which you need to be eating. Succulent and spicy tandoori quail and the crab/fennel on decent sourdough – on at the moment for £7ea – left us feeling happy.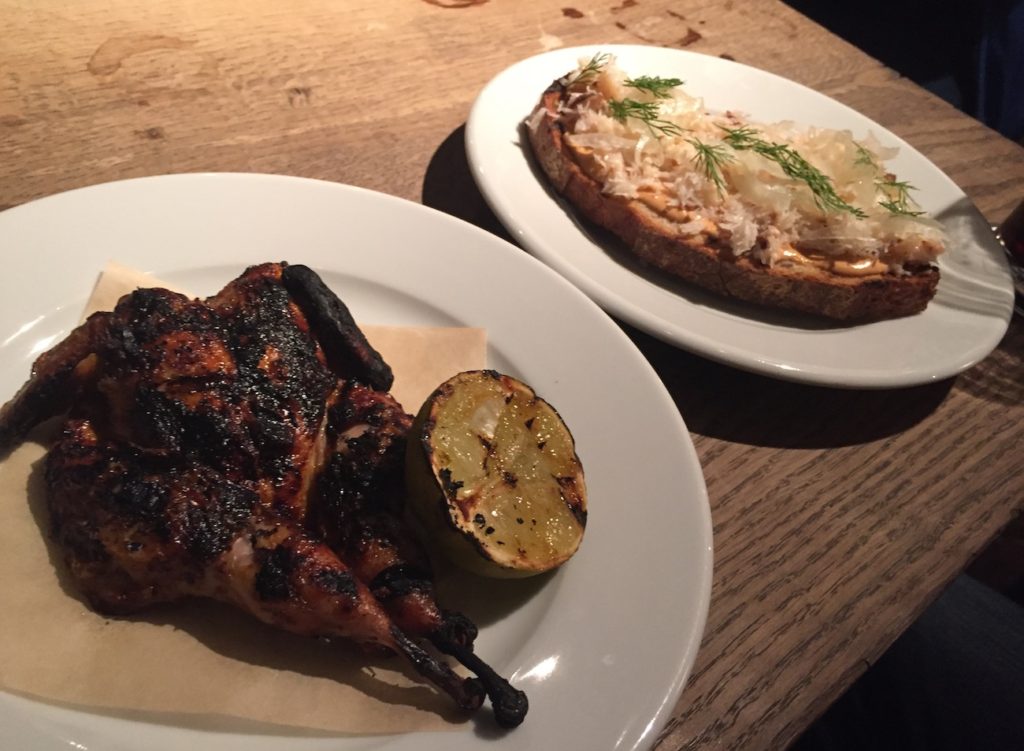 There's some god-awful criminal misues of #foodporn out there on Instagram, but for me, it means The Bridge Tavern. Knock out scran, you want to eat, every time. If you're on the Quayside and you're eating at Slug & Lettuce or whatever instead of here, you're doing it wrong. Haven't been to The Bridge Tavern yet? Missing out big time.
Contact: thebridgetavern.com
Food hygiene rating: 5/5