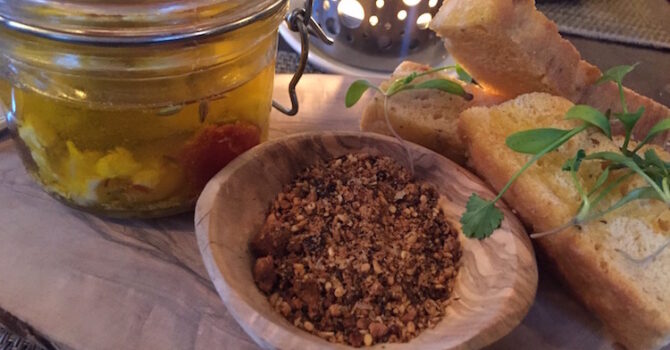 Life in the old hound yet.
A lot of people over on Twitter had been asking about the newly opened Earl of Pitt Street, so I thought I'd share some photos of some scran I've had there so far, as aside from a Facebook page, there's not been much fanfare.
A new venture from the ever-popular Mark Lagun of Electric East (among others), "The Earl" is pitching itself as a gastropub at the former site of The Greyhound (70, Pitt Street). That was a pub where I'm told, there was often sawdust on the ground "to soak up the blood". Lovely! It's the last remaining pub at the old brewery site though, so respect to Mark for keeping it a pub, as that area holds a lot of history to a lot of people.
Once you've found it (just past St. James), it's all very glam and upmarket now. The pub/restaurant "vibe" has been described as "Vivienne Westwood meets Alfred Hitchcock" – a massive mural of the man himself watches diners in the upstairs restaurant, and it's all pretty stylish without trying too hard. We went on a Sunday not long after opening, where it was understandably quiet, though trade looks to have picked up a lot since then.
£18 gets you three courses which is decent value, though the food isn't ridiculously priced a la carte. It's not just pie and peas either, expect a lot of influence from Electric East, such as the lamb rendang from Electric East – which by the way is one of my favourite things to eat in Newcastle. (Usually at the Boiler Shop after eight pints mind…)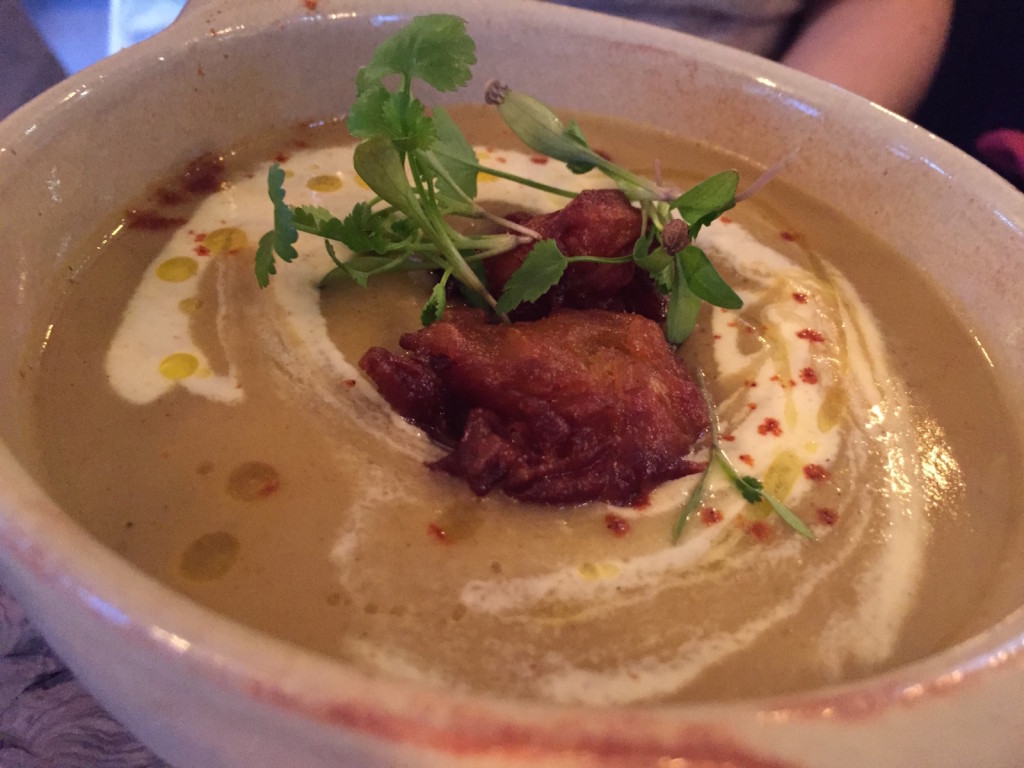 The pick of the starters for me is the marinated goat cheese with focaccia and dukka (top) – delicious. The cheese swims alongside olives and rosemary in warm olive oil, ready for dipping in the nutty, cumin-spiked dukka. As ever, you could do with some more bread to really scrape it all up…I may or may not have just dipped my finger in the dregs.
This spiced parsnip soup hit the spot – spicy, super smooth, and topped with a couple of really very good onion bhajis. We also had the double-cooked pork belly, which is chinese five-spiced, manages to be crunchy and succulent soft,served simply with a crunchy (cole)slaw. An enormous pot of mussels for £6.50 was also well received.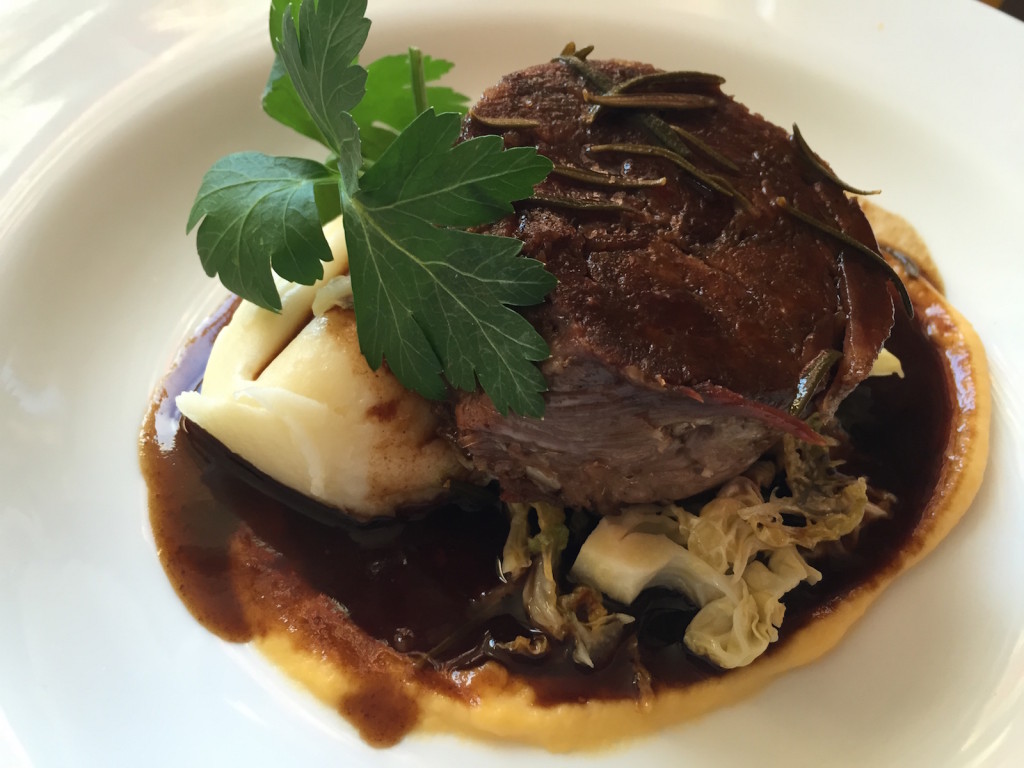 The roast is simple but a pretty damn good one – I had lamb shoulder, with Kate having the beef which was equally soft and full of flavour. Good properly unctuous gravy ties together some nice sides, and look at the colour on these roasties. On a hungover day when I 100% did not want to cook, these were a sight for sore eyes.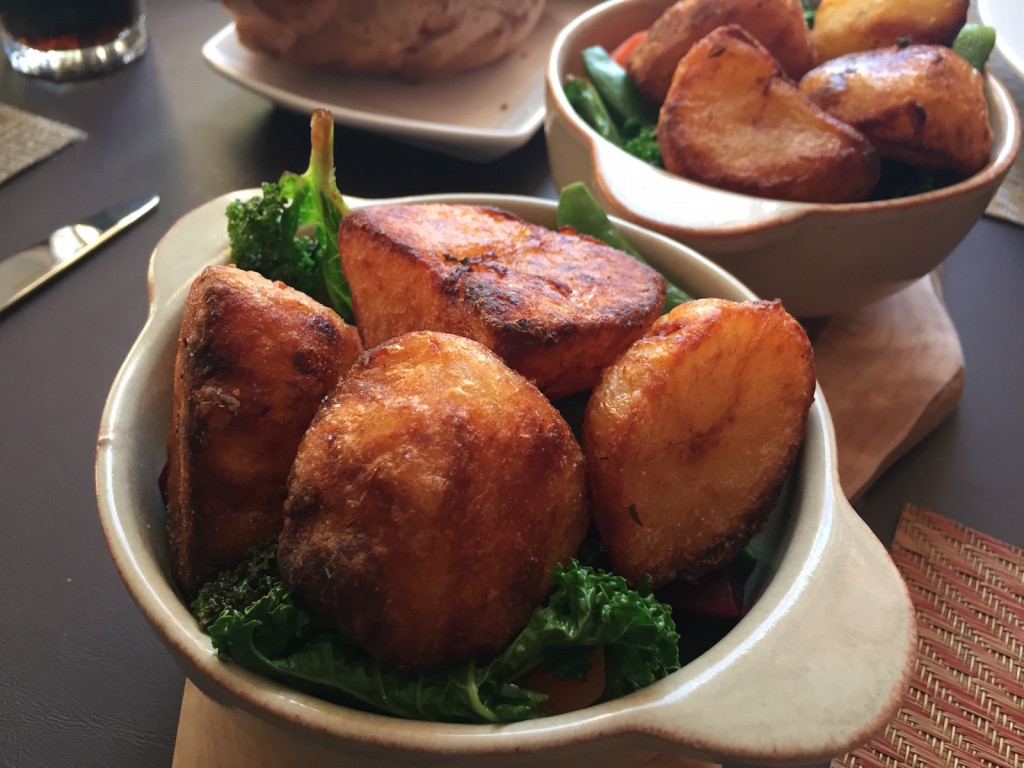 We also went down on Good Friday for fish and chips – over lunch they were offering two for £15. LOOK AT THE SIZE OF IT! It's served in an annoying "crate" as per everywhere else in town c. 2015, but was easily the best fish & chips in recent memory – humongous, soft and flaky fish, "proper" chips, a tartare sauce with tang, and some wonderful fennel/carraway spiced pickles. The peas were a little stodgy, but this was pub grub of the proper delicious kind, and there was definitely no managing desserts after that.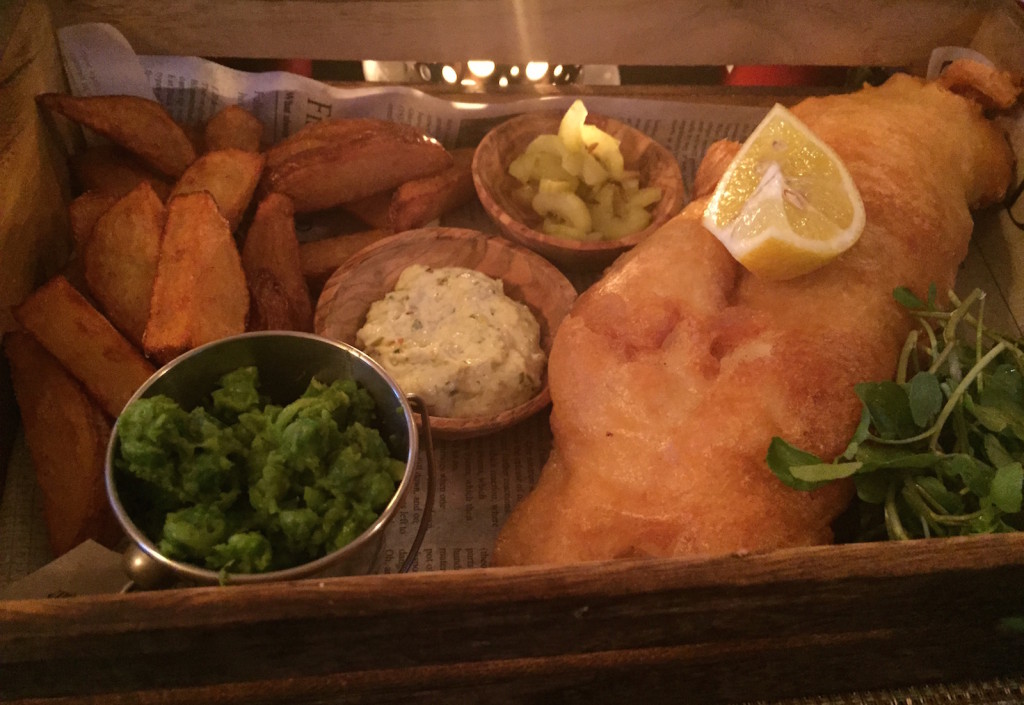 We had Wylam Cascade draught from the bar, which is a lovely beer (£4), and similarly priced wine, while service was lovely. If you're lucky enough to see Mark in the bar and if he doesn't nab you first, say hello as he always has some funny anecdotes to share. A genuinely passionate restauranteur, he puts his 100% into his ventures, so I hope to see The Earl flourish.
We'll definitely be back.
Contact: https://www.facebook.com/theearlofpittstreet / 0191 261 7744
Food hygiene rating: Not yet rated