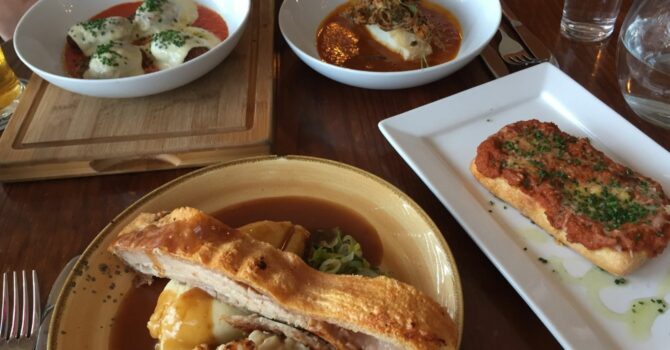 New favourite pub of 2019 ahead ➡️
Heard of The Travellers Rest (Front St, Witton Gilbert, DH7 6TQ)? Nope, I hadn't either. That was until former Bistro 21 head honcho Ruari Mackay (his Insta is worth a follow) went there when Terry Laybourne closed that particular restaurant last year. In between, he popped up at The Garden House Inn, and Broom House Farm Shop and did some great things there too, also worth a look.
From the outside, you wouldn't know it harbours some of the best plates of food in the North East. It's a locals pub, alright inside, beer garden, log fire, cosy 'proper' pub feel. Some of the menu is quite possibly Broad Chare inspired, consisting of snacks, small plates, mains, and sharing 'feasts' for 5-ish. Heavily inspired, though that's no bad thing.
It's in the middle of absolutely nowhere. But, we keep making the trip over solely to eat here. Do your bit for Witton Gilbert's tourism trade and get yourself here immediately. It's honestly that good.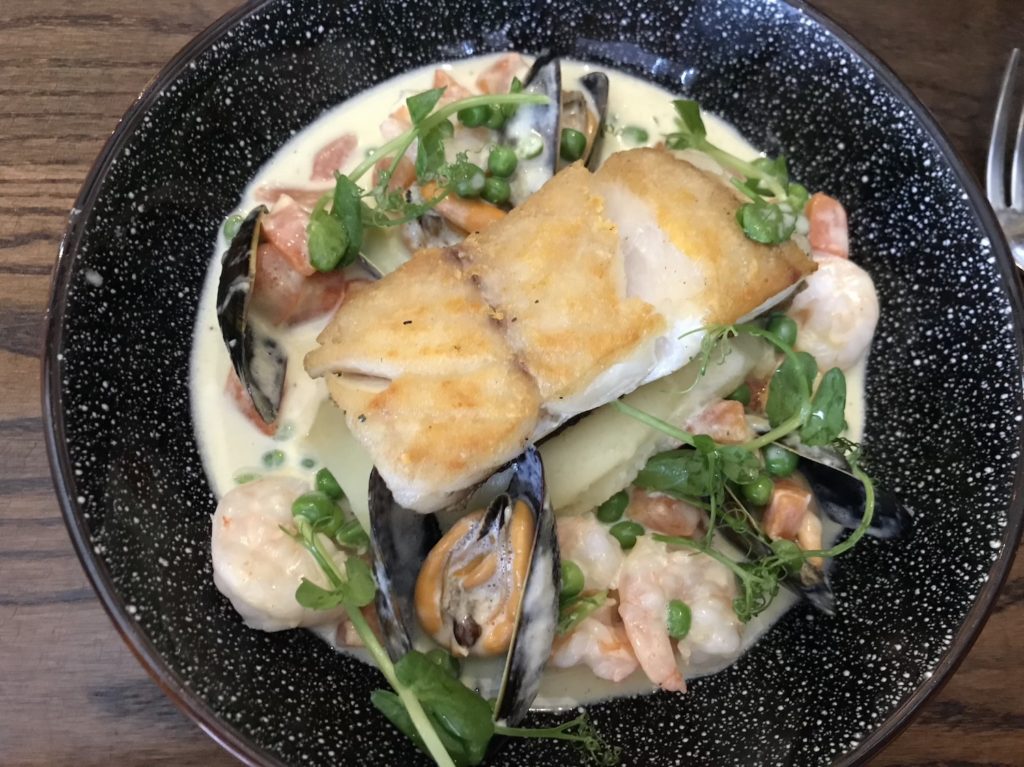 There's a bloody incredible value lunch menu which features gems like this coley with fish pie sauce. I don't even know how they can offer this as a main course for a mere nine of your English pounds. It's chocka with salmon, mussels, prawns, and a better interpretation of a fish pie than I can recall.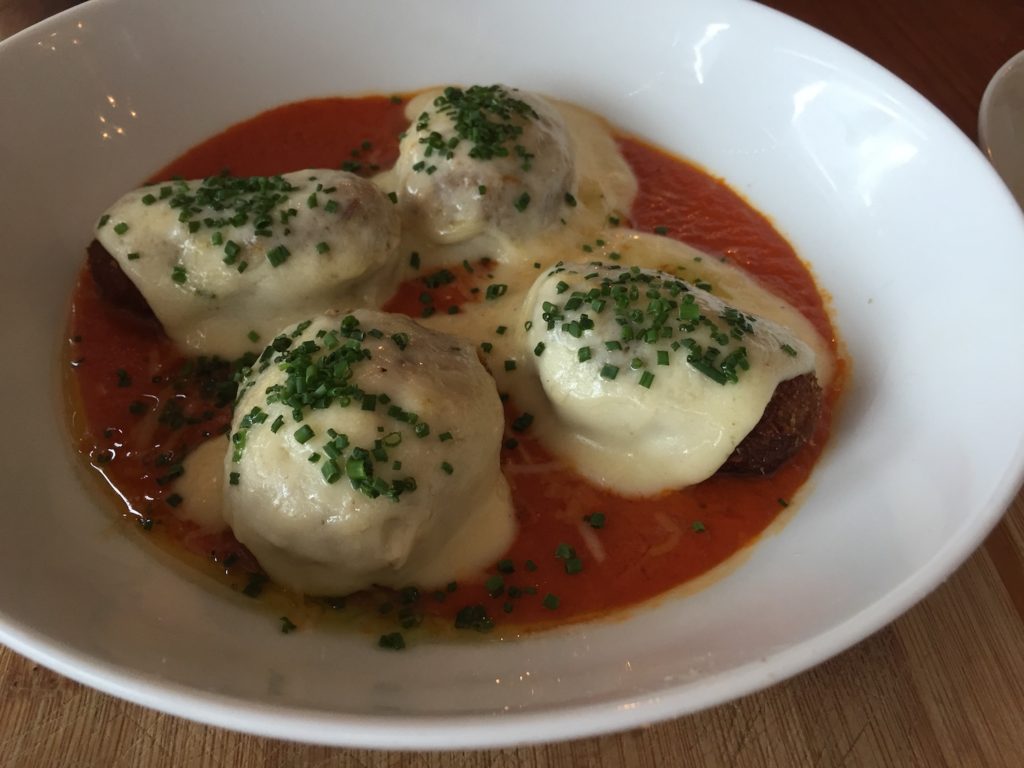 These beasts are parmo chicken wings (£6), which are deboned, breaded, stuffed with garlic butter and topped with smoked cheese(!) These are insanely good. When you've got so many pubs now frying some frozen chicken dippers and calling it a day, these really disgrace any landlord not making even 10% of the effort shown here.
Elsewhere, the menu offers seductive simplicity like braised bolognese on toast, monkfish cheeks, and cauliflower fritters straight from the Broad Chare manual. Tempura prawns with yuzu mayo, Korean pork belly, scotch egg. There was this crab plate on the specials which goddamn I wish I had gotten. Ahhhh man, it's just all so fucking good.
Bolognese arancini were promptly destroyed. You can tell it's all just stuff the chefs want to eat, and I love any menu like that.
Also from the lunch menu was this pork belly, leeks, cauli, mash. Humongous portion, super rich gravy, proper rustic feed, cooked bang on. Getting the picture yet?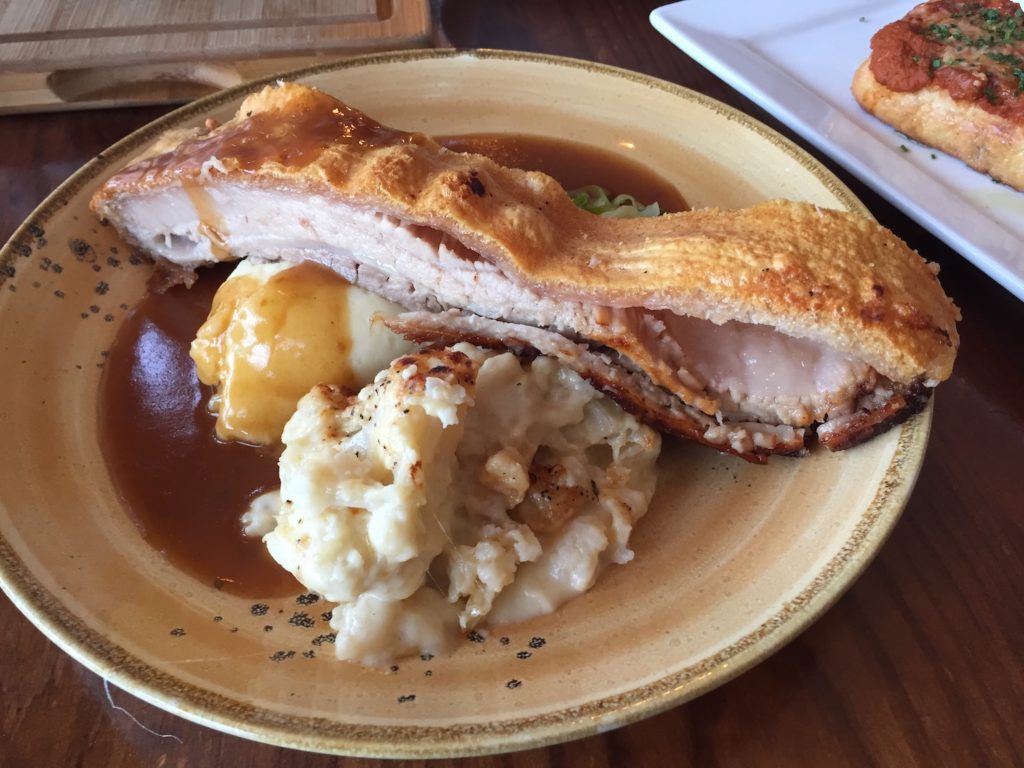 I can go on. These 'cheesy chips' are an ideal pub nibble in as much as cheese, mayo, n'duja make a perfect blanket for some fried potato rosti-esque planks of tatty. I've longed for more of these since finishing the last ones. Pics just don't do them justice. £3.50.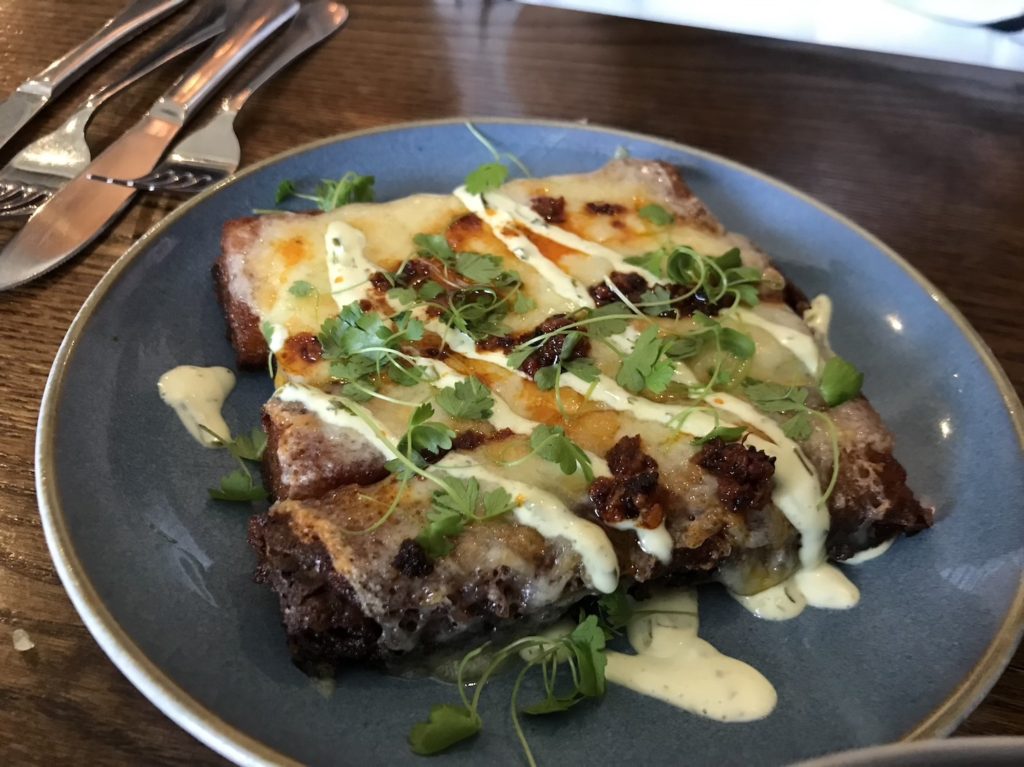 There's a bargain steak night on a Thursday that we've yet to try, and you can guarantee the Sunday lunch is gonna be belter. You just can't order wrong 'cos every damn thing is so good.
Two other favourites – crunchy brown shrimp bhaji with smoked haddock and sweet curry sauce ticks so many of my boxes, and this black pudding/rhubarb/poached egg combo, which equally surprised and delighted. It's nowt complex but so deft and at the end of the day just tastes delicious.
Running out of ways to just say 'i love it' but it's just hit after hit. This was a big old gnarly beefy featherblade off the mains, with a leek and cheese dumpling, mash & sticky gravy. Three things on a plate, all wonderful.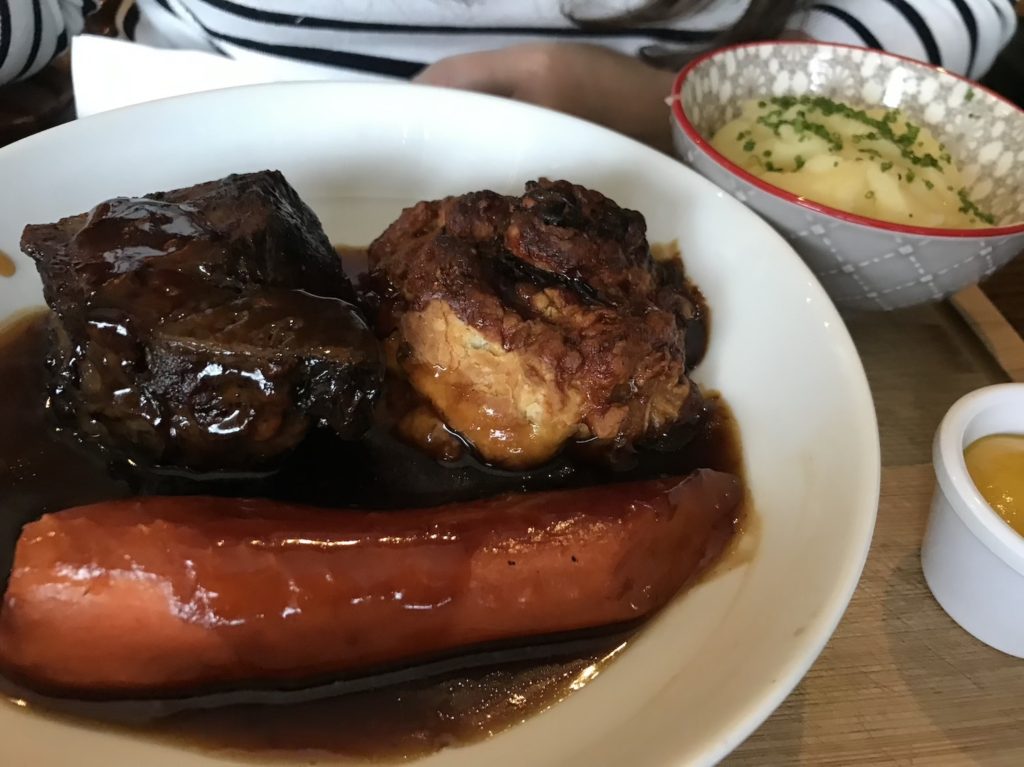 It's a place where you definitely wanna be overordering so we've only managed dessert once. Biscoff ice cream/salted caramel choux buns has yet again got my name all owa it and vanished with alarming speed.
The service has always been canny when we've been, though I'd like to see a few craft beers etc. on the drinks side. I get that we're still in deep County Durham and anything non-cask is probably met with pitchforks, but still.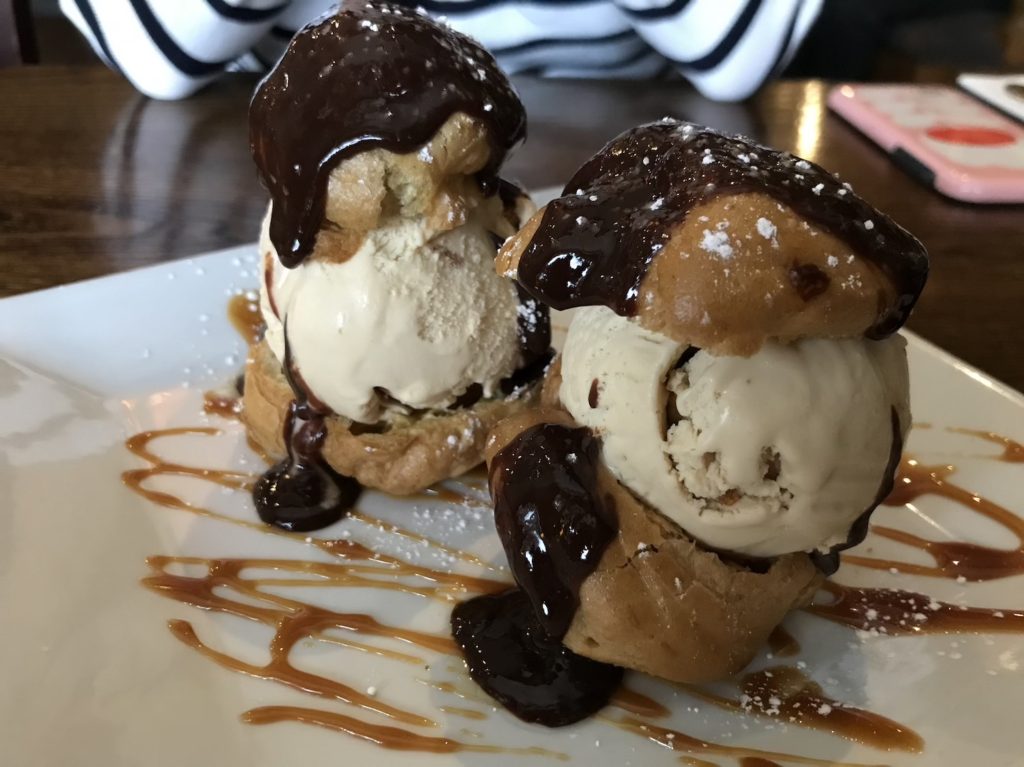 The satisfaction of finding places like this never gets old. You get the feeling it's a proper treat for the locals, and in Newcastle we're too busy with the latest chain on Grey Street, the latest 'concept' restaurant, the latest *yawn*, and forget about what proper cooking looks like. If I could pick it up and carry it into the West End, I'd do it in a heartbeat.  But if you can at all have a little drive out to Durham, get yourself down there and you'll find a new favourite place to eat at The Travellers Rest.
Best scran I've had in ages.
Contact: travellersrest-wittongilbert.co.uk
Food hygiene rating: 3/5