A good banh mi is hard to find.
UPDATE: Time Banh Mi closed late 2018.
Can you tell I've recently started working in Newcastle city centre? The lunchtime options/spend is awesome/costing me fortune. So expect more sandwiches/takeaway options and if anyone has any great NE1 lunch options for me – let me know below, or gimme a shout and join me sometime! Anyway, Time Banh Mi popped up on Grainger Street (NE1 5AE) only a month or two ago and seems to be doing well. I asked owner Natalie about her motivation in opening: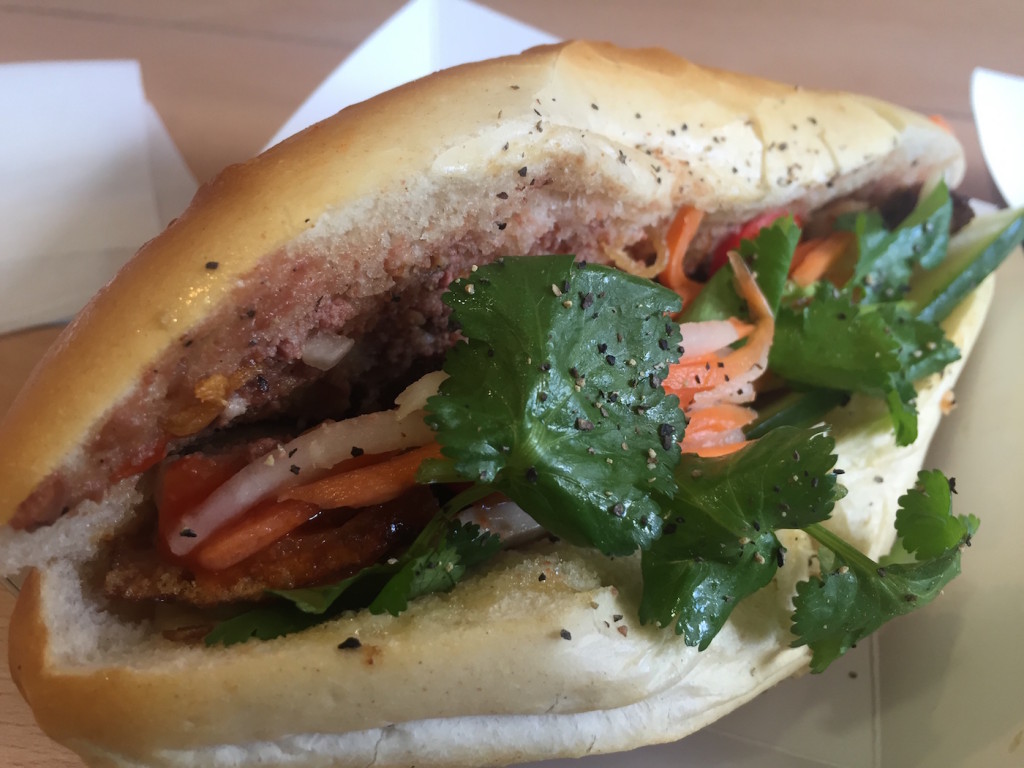 Vietnamese cuisine has always been known and famous for its freshness and healthiness..and we are 100% confident that we could bring something new – fast food but good food for the local people. Newcastle has changed so much recently, nice food from all over the world has been presented here; and we are proud that Vietnamese Banhmi has finally made it way to the Toon!

— Time Banh mi owner, Natalie Dinh
It's an untapped single-dish restaurant market – a proper banh mi, much like poutine, a really great baguette, and stunning falafel on the go (like Maoz, worldwide falafel chain), is something you just can't really get in Newcastle. Probably the most famous of Vietnamese dishes, the bread gives away the fact that it's a bit of a Viet/French hybrid, but get one in 'Nam, and it's a street food dream costing about 50p.
I can't even really remember last time I had a good banh mi, but I think they've nailed it here. For me, it's all about the classic flavours – roast pork, paté, julienne cucumber and carrot, and lots & lots of chilli and coriander. Time Banh mi delivers on most of these, making a lovely sandwich.
I've had all of the different types they've got – crispy belly/char sui pork, ginger/honey chicken, tofu, and I'm sure anyone could find a favourite. They're £3.95 which I think is good value when you can see that nigh-on everything is made on site, though I think they're a little stingy with some of the meats. I'm not 100% if it's rice flour in the bread, but it tastes it, really, really light and lovely, and my fave the belly pork had a good fatty hit with crunchy crackling as well. Paté is home-made from their actually-Vietnamese chef, too ✅
Summer rolls (£1.50ea) are also tasty – really refreshing light wraps of rice paper stuffed with prawn and fresh veg with just a pop of mint. Wasn't too keen on the dipping sauce, but there's plenty of sriracha on the tables…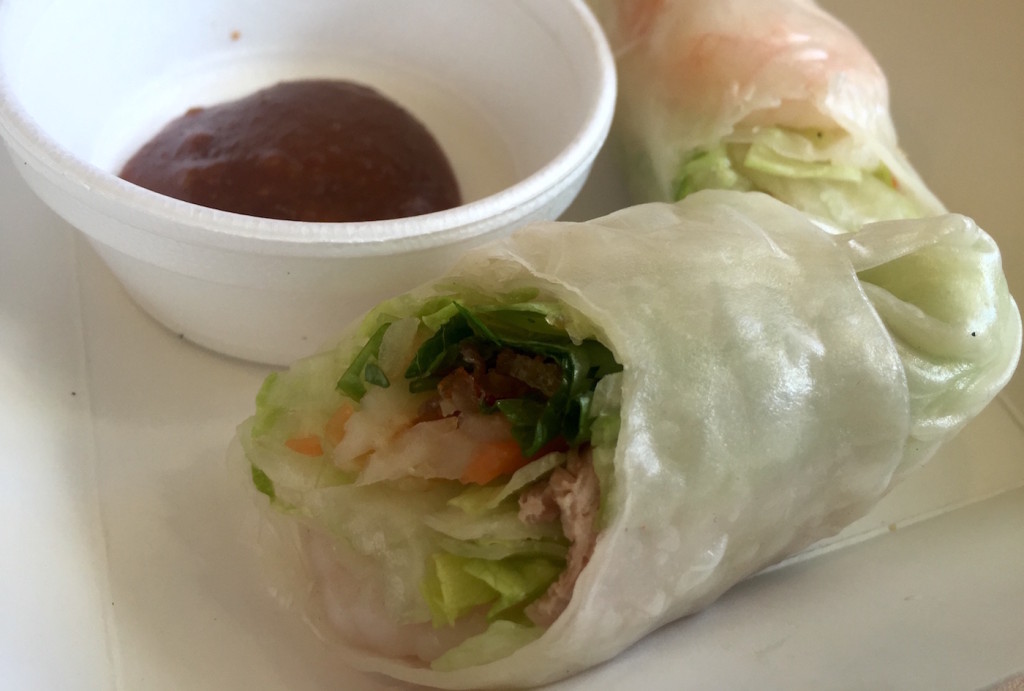 Spring rolls (also £1.50ea) are a bit heavier going – they're obviously freshly fried – you can see that by the dripping grease ?, and while the filling was pretty pleasant, it didn't give me the same zing as the summer roll. Still beats a Greggs sausage roll though, right?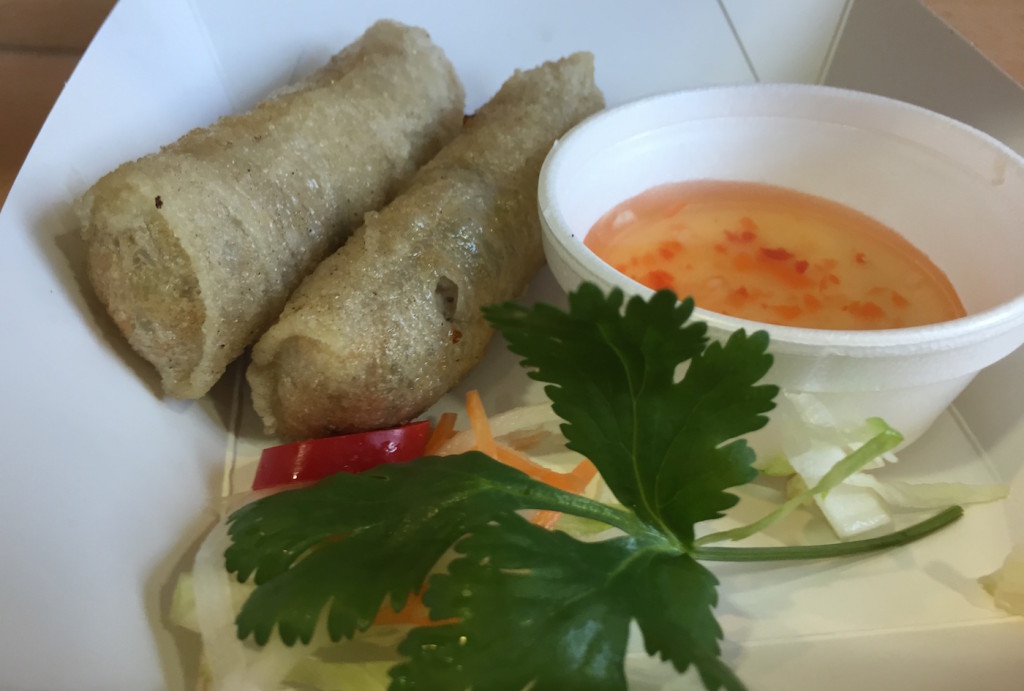 What didn't thrill me so much was the option of rice instead of bread – the freshness is pretty much lost, it just seems like a tacked-on idea. Still, less than four quid which makes it a better lunch option than a foot-long from Subway next door. I was actually astonished to see this afternoon that more people were sat in here than in Subway. You go, Newcastle!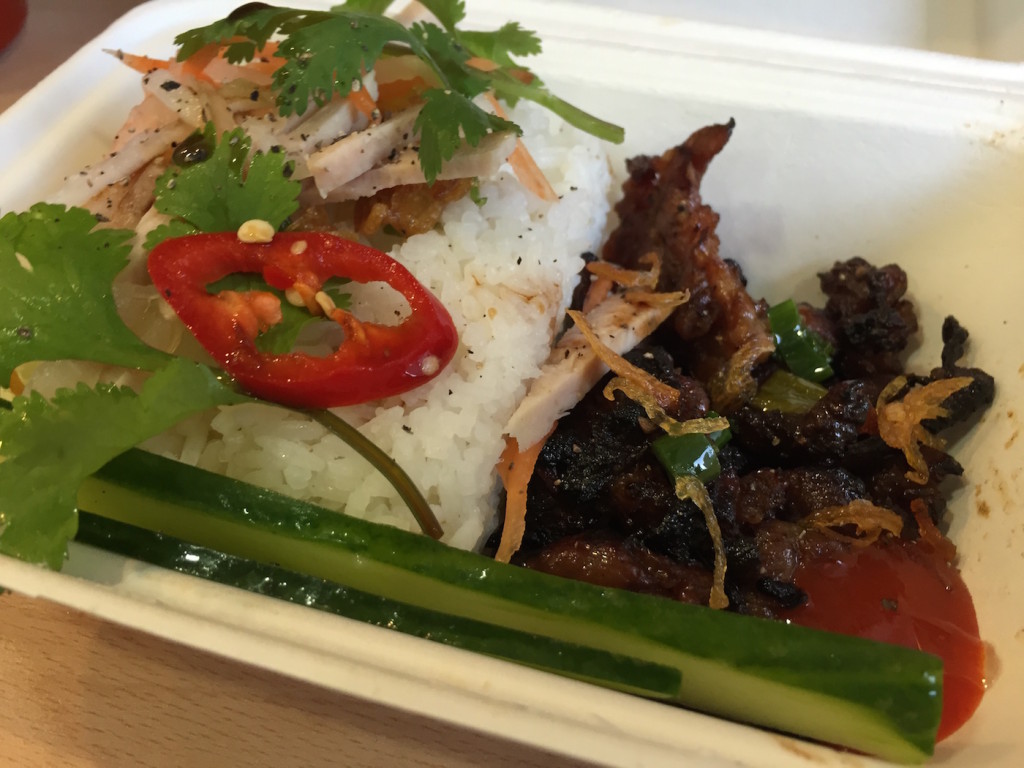 There's seating if you can get it, which gives you prime people watching position over Grainger Street – always a favourite hobby of mine. I also really liked the Vietnamese filter coffee (£2.50). I've had various takes on this, but here it really grabbed me – the coffee is like rocket fuel, and then you sweeten it with super-thick condensed milk giving it an addictive bittersweet hum. I'm not the world's biggest coffee nerd, but this, I could get on board with.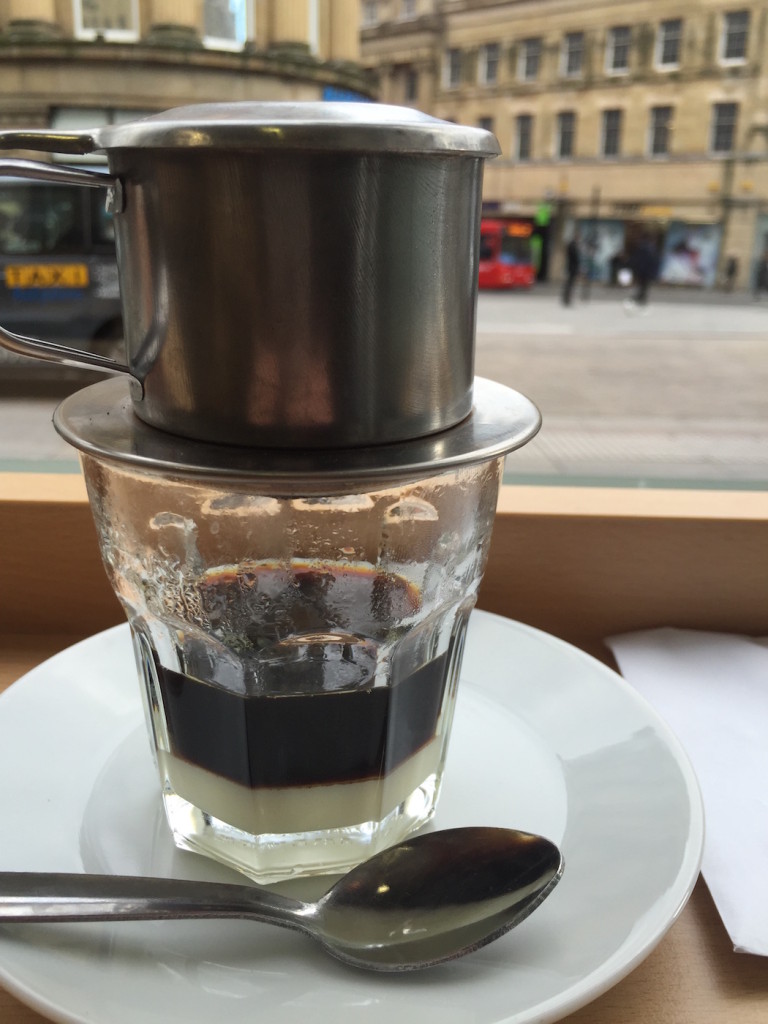 I've already half-filled a loyalty card (buy 10, get 1 free) which says a lot. It's a great lunchtime option and I hope it drives a bit of competition with some more like it (Chom Banhmi already closed, 2016). Mine's with extra chilli, please ?
Contact: timebanhmi.com
Food hygiene rating: Not yet rated