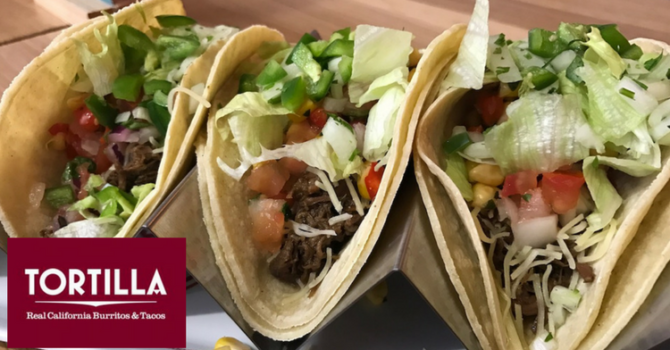 No x 10000 ☠️
I've tried, honestly. I'm giving these Grey's Quarter places a fair shot. PizzaStorm didn't exactly do it for me, Smashburger: meh, and another visit to ASK was a waste of time. They're nearly all open now, and I've made three visits to Tortilla (Eldon Square, NE1 7AP) over three weeks since it opened. Desperately hoping I'd be served something better each time, to no avail.
In their words: "Real California Burritos and Tacos". In my words: Bollocks. When I go all the way to SF, if I get anything like this I'll be asking for my money back. I tried the burrito first, and I can't remember spending £5.70 and getting something quite so bland. It's your usual set up – a starting price, pay more for different meats, add your choice of salsa, veggies, cheese, guacamole etc. It's about a fiver for your basic chicken burrito +80p for steak, +80p for guac +70p for a large one. Sharp adds up.
It just doesn't taste of anything. Take away the hot salsa and it woulda just been unidentifiable white carbohydrate. You know when you order a burrito and dream of that richly spiced seasoning, freshness and zing from loads of interesting fillings? Na.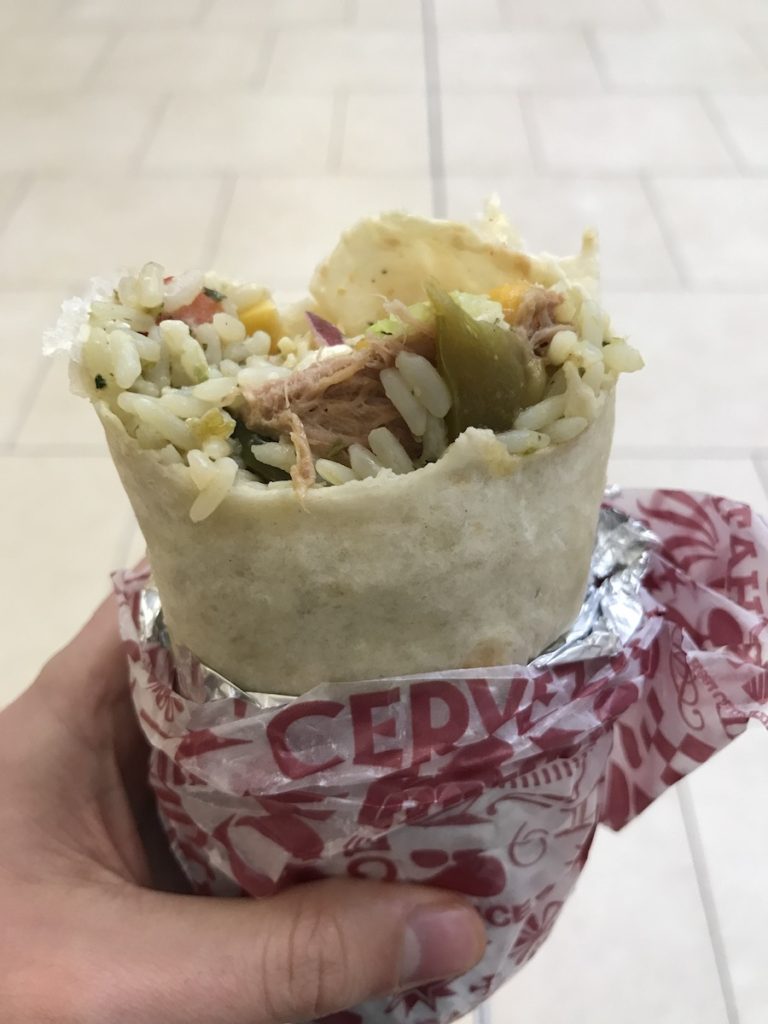 And the tacos, my god these were the worst.
It's been a long time since I've been so disappointed and properly miffed by a single food item. The "corn" tortillas tasted like paper…she asked if I requested for corn for an allergy so I assume they're not actually corn, but chickpea flour or something? The salsa, weak and pissy, and that beef – tasted exactly like the "carnitas" – watery, mulched down to nothingness. Extracting such little flavour from a meat like beef is truly a feat of gastronomy.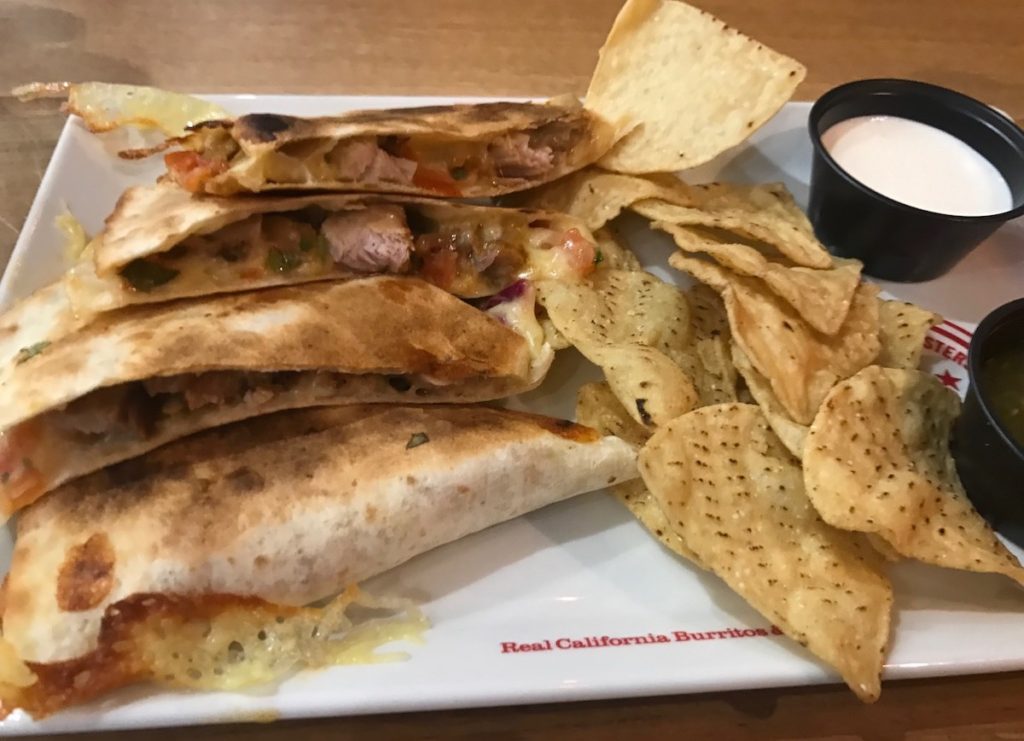 I've not always been the biggest Zapatista fan, but christ I appreciated the thought of one after eating this. Seeing as we've now got the bloody brilliant Barrio Comida (and you'll notice zero crossover with the menu here), don't even let the curiosity get the better of you. Save your money for a Barrio feast and you can thank me later.
One saving grace, if I had to eat anything from here again, the chicken quesadilla was OK. I could make a better one at home, and given I had to wait ten minutes for it, would probably rather do that. In fact, if you want basic Tex-Mex, isn't home cooked quicker, healthier, cheaper, and better in every regard to the chains that do it? Outside of cheep & cheerful Miro's Cantina in Edinburgh, I can't recall anywhere I'd go again.
Tortilla has 30-odd locations across the world. How? I reckon – partly because there's a lack of competition, and as Zaps is fairly well ingrained into the NE1 public – that Tortilla will be the first casualty of the new Greys Quarter (seems like they've ditched that name?) Eldon Square. It's a huge space, and it has looked dead every single time I've been past it.
I'm not surprised. Maybe the Newcastle public are wising up to places like this. Can't remember the last thing I ate that was as shite as those tacos. Don't do it!
Contact: tortilla.co.uk
Food hygiene rating: Not yet rated.
Independent, better alternatives: Barrio Comida, Zapatista