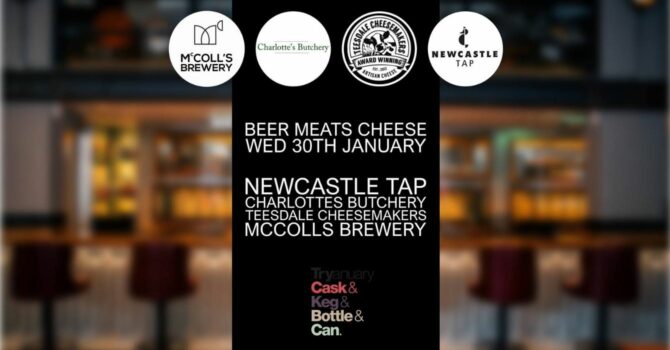 Or, The Holy Trinity of Events ??
Kate was speedy enough to bag some tickets a couple of weeks back for the quickly-selling-out 'Beer Meats Cheese'. The event was part of 2019's #Tryanuary, which I guess is the anti-campaign to Dry January. The notion being to try something new and support the drinks industry which does suffer in January. I can get behind that ??????
The event was put on by the affable Newcastle Tap, in conjunction with big-hitters Charlotte's Butchery, Teesdale Cheesemakers, and McColls Brewery. I mentioned recently that NE businesses coming together for collaborative events like this helps them punch way above their weight, and like here, hopefully I can intro you to some NE produce you haven't yet discovered.
Simple format really, eat meat, eat cheese, drink beer ?? But these things live and die on the quality of what's on offer, and we've been to some dire ones in the past so didn't have too high hopes. However…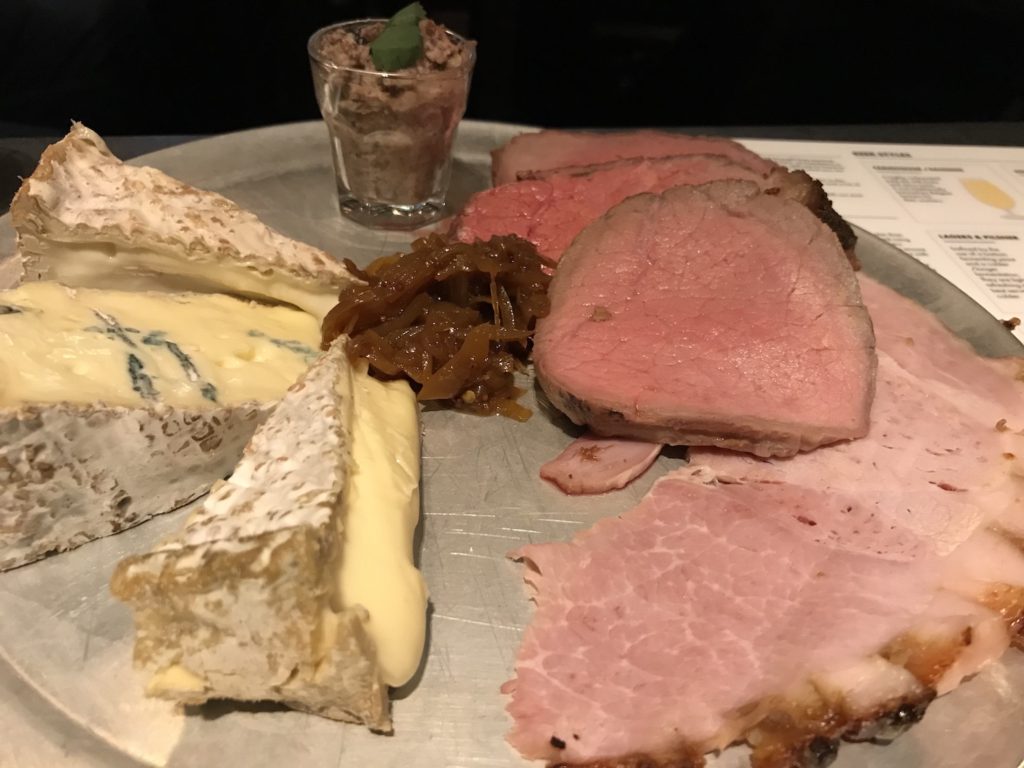 ? Charlotte's Butchery continues to be one the premiere butchers in the NE. As well as dishing out local, high quality (this ham was incredible) meats and treats to punters, she's now furthering the quality of plenty of local restaurants by supplying to trade as well. If you're looking for a serious alternative to the horsemeat scandal shite-peddling of the supermarkets, get down to her shop in Gosforth.
We hadn't had anything from Teesdale Cheesemakers but Kate quickly devoured the Teesdale Blue – much more subtle than it looked. The brie proved to be a punchy contender for anything from France – spicy!
On beers, Danny McColl himself is one of the nicest guys you'll meet, and I wish I had half of his enthusiasm and pride in what he does. If you haven't been along to the Bishop Auckland taproom, fix that. It's a proper solid afternoon out ????? On trial tonight…
Session Sorachi is a toned down version of the Sorachi Ace they did last year. I preferred that as a much bigger and drier saison at 7.1% but as the name implies, you can sink a few of these and still stand up. Black Forest Stout has been given double the amount of chocolate since last time I had it and is the better beer for it, more bitter chocolate and less sweet cherry compared to the 2018 edition. Finally, First Crack is a coffee porter which manages to pack a lot of coffee and richness into a low ABV and was easily my favourite of the night. Seek this one out if you're at all a porter fan…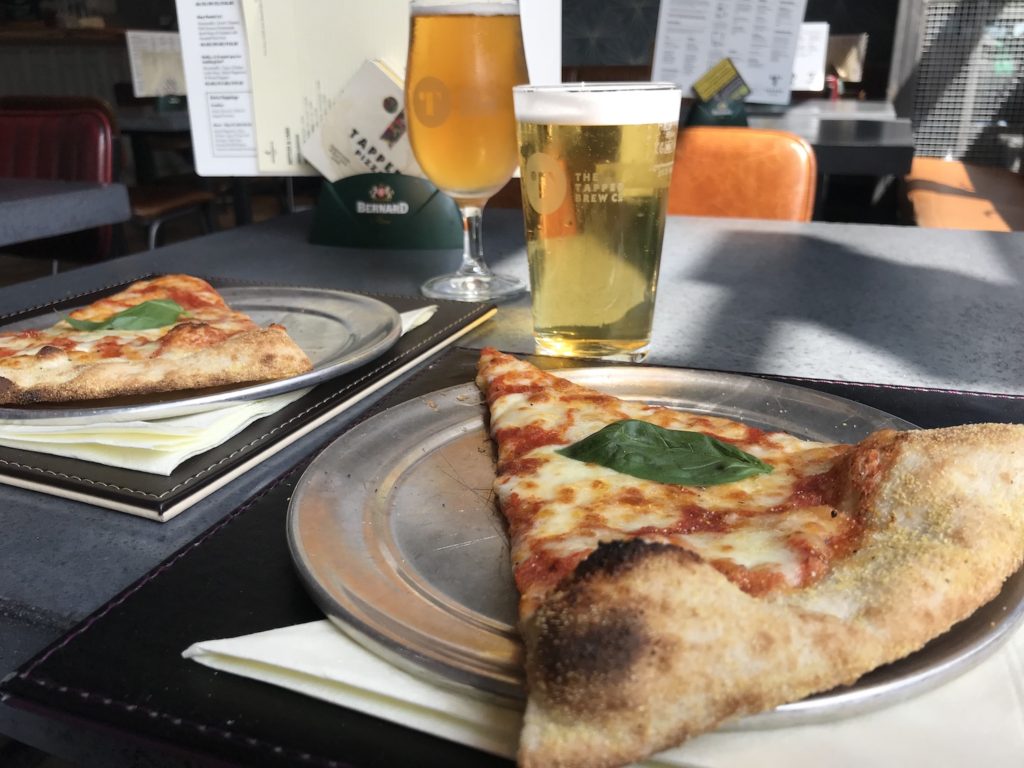 Outside of the event, Newcastle Tap has proven to be a solid little boozer especially for those just on/off the train. The line-up might not be aaasbolutely bang-up to date, or even as varied as some of the micro-pubs we now boast in the city centre, but you'll always get a well served, well-priced drink. It's a canny place to kick back.
As an accompaniment to a pint or five, the pizzas aren't bad either. Won't be troubling Cal's Own anytime soon, but still worth your dollar.
Similar events have a tendency to be a bit of a damb squib; "oh we didn't get enough food" or "oh look, highest gross profit drinks offered" or just plain boring really but I felt the need to highlight this one as it was just a good night out. One thing that these three guys have in common is just an unwavering passion for what they do, and it comes across in everything they're making not just for the North East but really doing us proud across the country.
Further nights are planned, so keep an eye out at Newcastle Tap, or by following these fine people below. Cheers!
McColls Brewery: mccollsbrewery.co.uk
Charlotte's Butchery: charlottesbutchery.com
Teesdale Cheesemakers: teesdalecheesemakers.co.uk