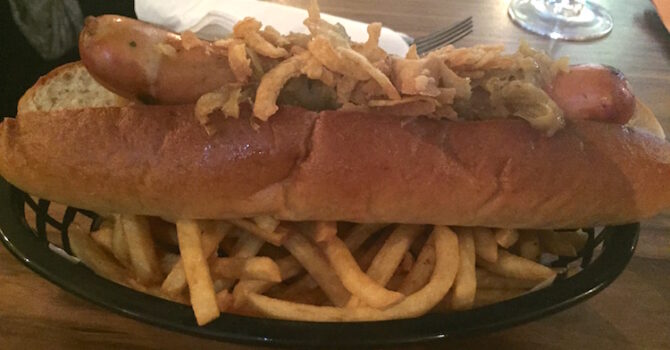 Honestly, I've always loved the Tyneside Cinema. It's one of Newcastle's under-appreciated landmarks. Open since 1937,  you just can't put it in the same breath as the Odeon, Cineworld, and the other shite cinema chains that populate every city centre.
If the Tyneside Cinema – grand, classic, and charming in equal measure is the picture house equivalent of The Shawshank Redemption, then consider whichever faceless cinema it is in the Gate, Gigli. The Tyneside endeavours to evoke memories of cinema of old – the non-CGI, actual curtain drawing before every film; Britain's last remaining full-time newsreels; the fact it was designed and built by Ridley Scott's uncle. Yes, it's a quid more than your Cineworld, but it's an experience in itself, and it'll make you think twice about going back to a retail park to sit among sweaty popcorn-throwing gypos for your next cinema visit. It's the best cinema in town, and probably the best in the North East.
ANYWAY. The TC has always had a number of food options for pre-movie snacks, and now there's a new one – the slightly awkwardly named Tyneside Bar Café. They've employed a serious head chef – Tom Adlam, an alumnus of Café 21, so obviously this is where they are taking their food most seriously. Is it any good though?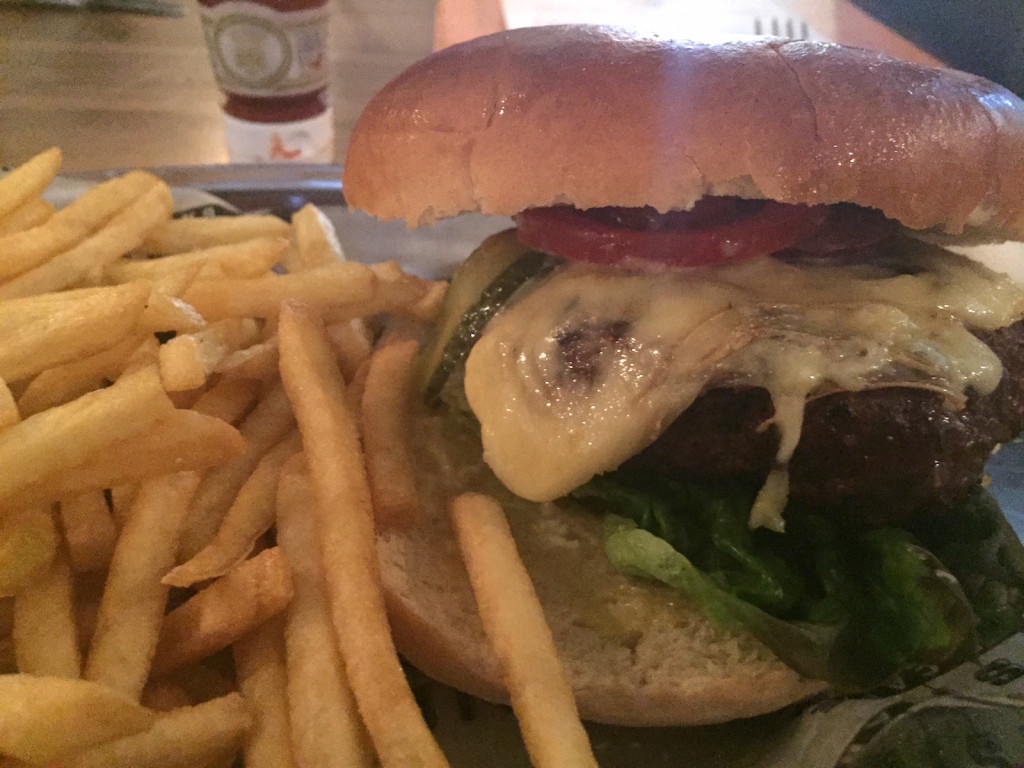 In short, yes. This addition makes a total of three venues serving food at the TC – each worthy of their own posts, whether the splendid art deco second floor tea rooms, or the NYC cafe style Intermezzo. To be honest, neither of these are known for much more than being a canny place to grab a good cuppa and slice of cake.
Every time we've visited, it's been packed to the rafters. The main menu is focussed enough, featuring film-themed cliches such as the "Royale with Cheese", hotdogs and popcorn, among a few other staples – curry, risotto, and steak, along with daily changing specials. Surely a better choice than spending £20.40 on a coke, popcorn and a bag of pic&mix.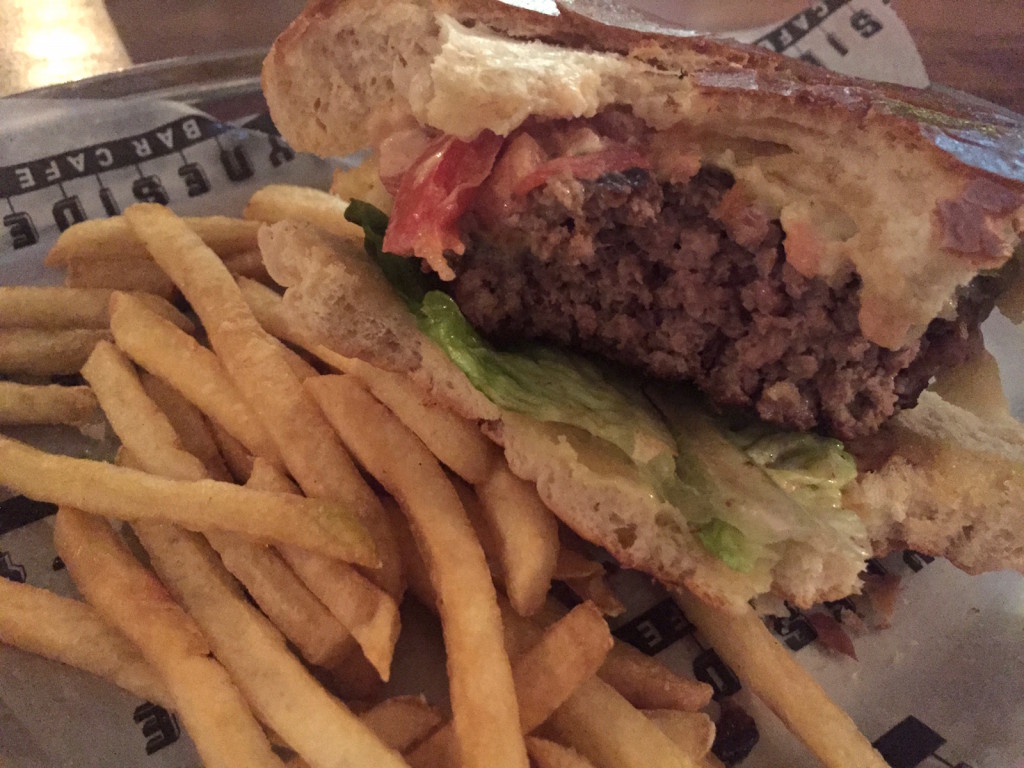 It's been touted recently, so let's get the main disappointment out of the way – the burger (£8.95) is not the best in town. The meat is clearly a decent cut, full of flavour, but have a look for yourselves, it's dry. The same goes for the bun, which says "soft bun" on the menu, but was hard and flaky (old?). The decent fries, plentiful though they are, just can't make up for a burger disappointment. NOTHING CAN.
The signature hot dog fared much better – a quality sausage is annoyingly difficult to find in town (wahey!) but this one ticks all the right boxes – my personal preference is ketchup and mustard, but here both crispy and softened onions keep it texturally exciting. If you think you know of a better dog for £7.95 – do let me know. It's cheesy, but it does "fit" to have one just before catching a film.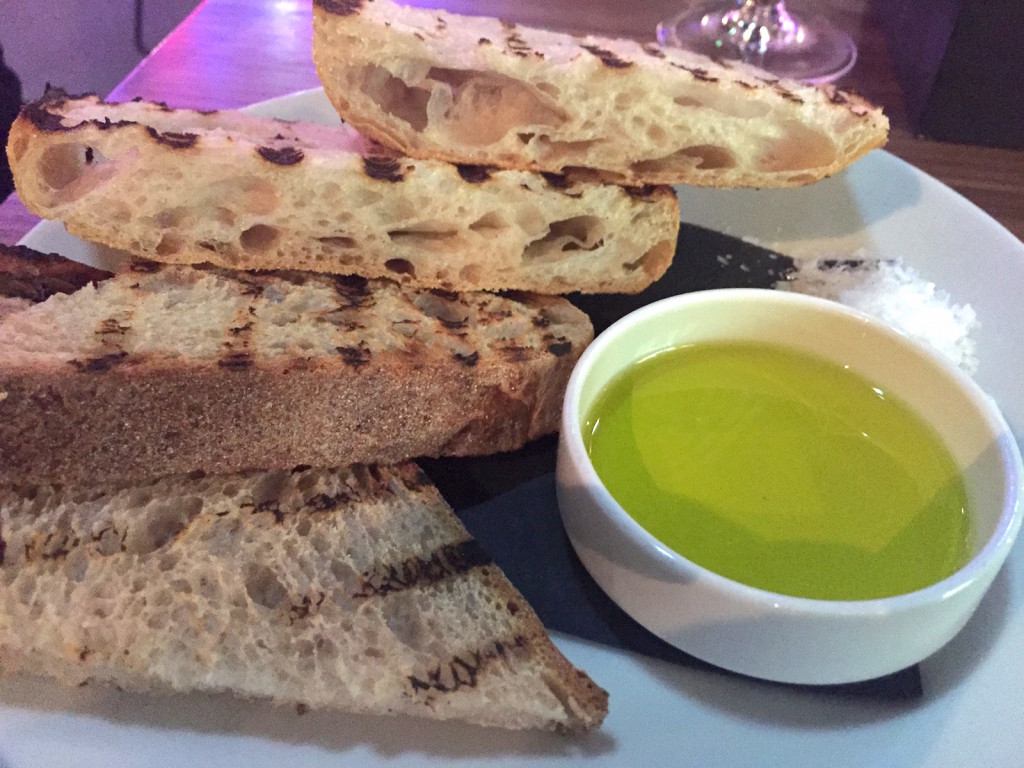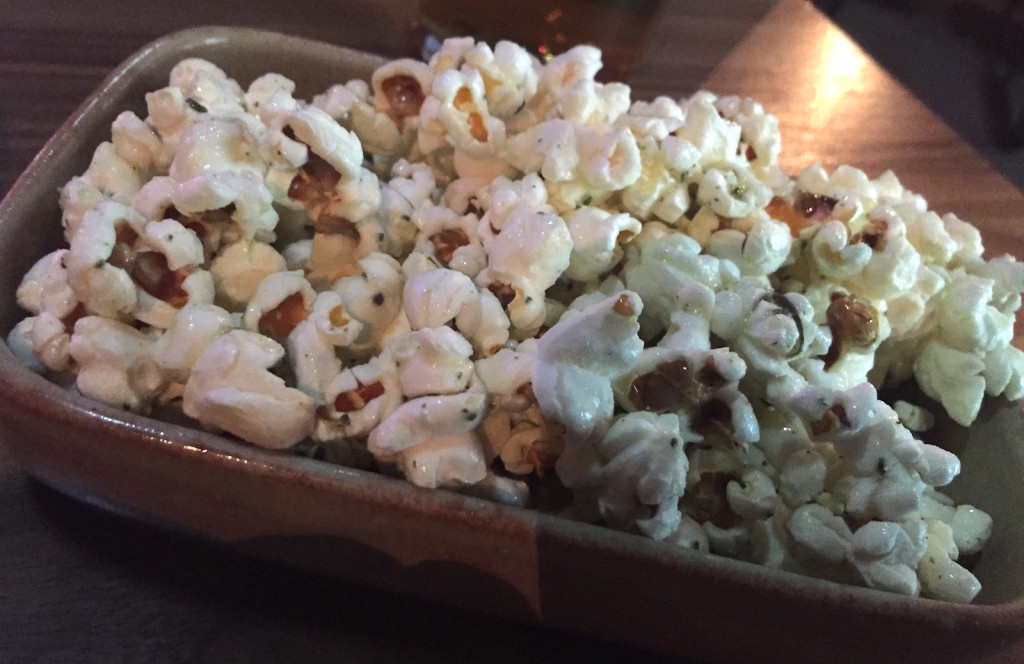 Sounds delicious, is delicious. See: duck fat and rosemary salt popcorn (or truffle butter – £1.75) – a salty nibble to go alongside their 35mm house Wylam (£3.50), but the best of the starters we've had were the arrancini –  crispy, then oozing, and spiked with truffle. Very satisfying, but slightly on the pricey side for £5.75 for three, I think.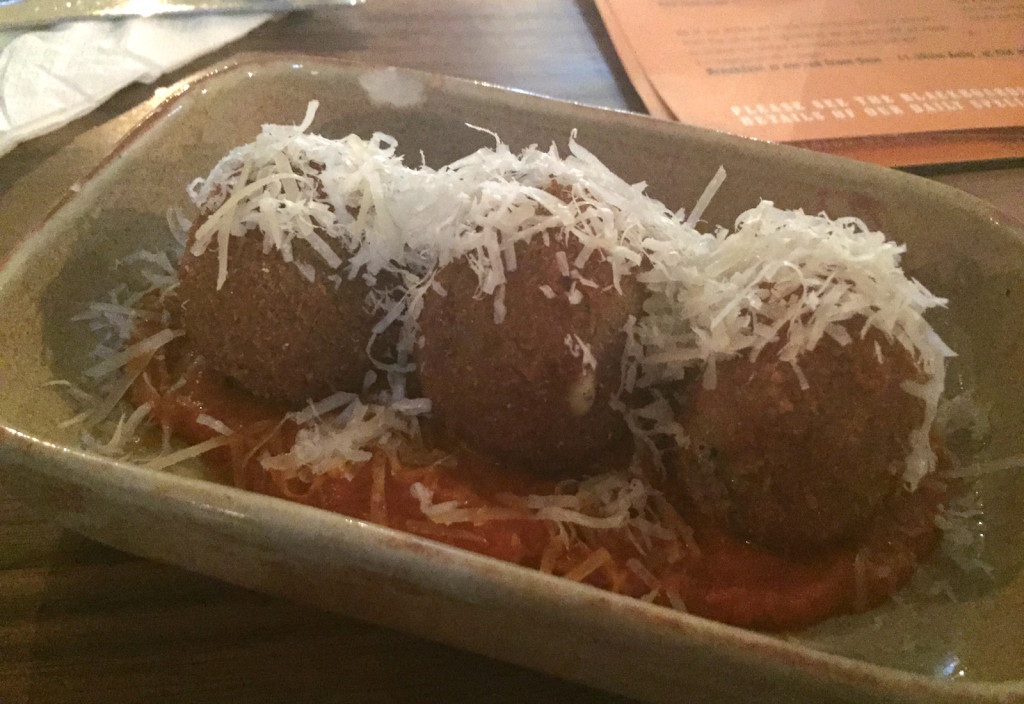 On another visit, this pork schnitzel from the specials menu hit all the right spots. Breaded pork, a dippy duck egg and salty bacon, you can't really go wrong, can you?  It was pretty rich mind, with some sort of caper butter which didn't quite cut through the fattiness, but let's be honest, it was never going to be a salad. They could have labelled this "proper food", but they haven't.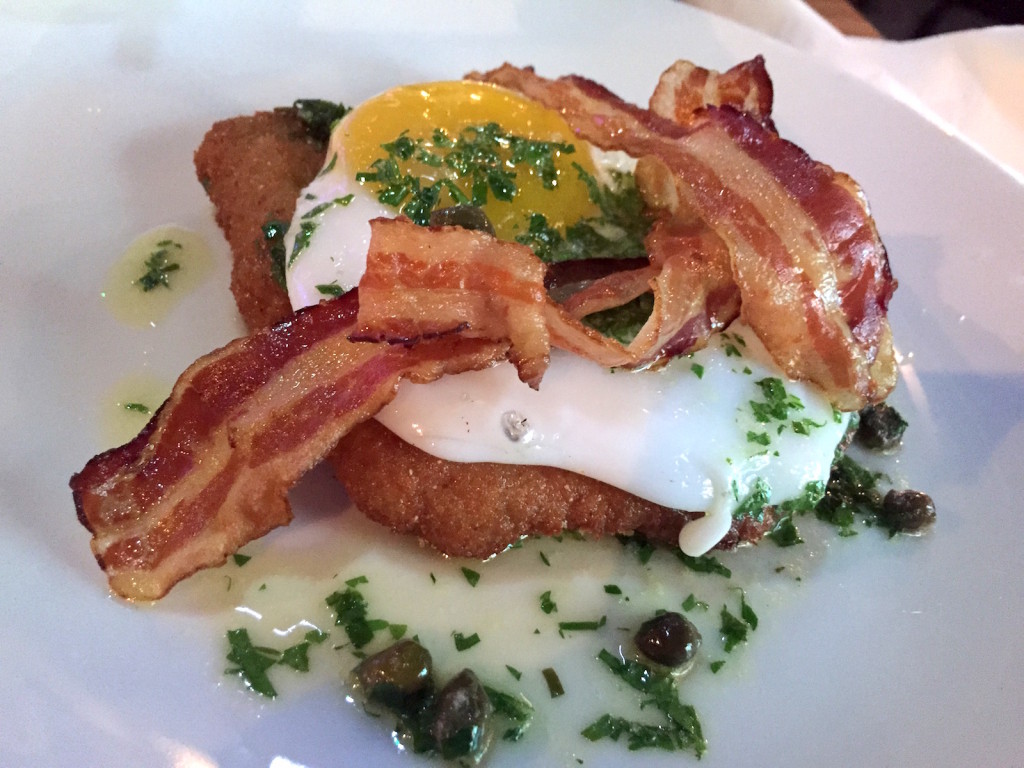 Also from the specials – and you can see the 21 Group influences here – three grilled sardines – a regular on Caffé Vivo's specials board, though here with a zingy lemon and paprika mayonnaise. The toast is a lovely sourdough with a perfect blend of crisp and chew but annoyingly, neither of these come with any sort of side – so you've got house salad which admittedly looks great – fresh and crisp, or fries, potatoes, steamed greens. A few more choices, or one included with mains wouldn't go amiss.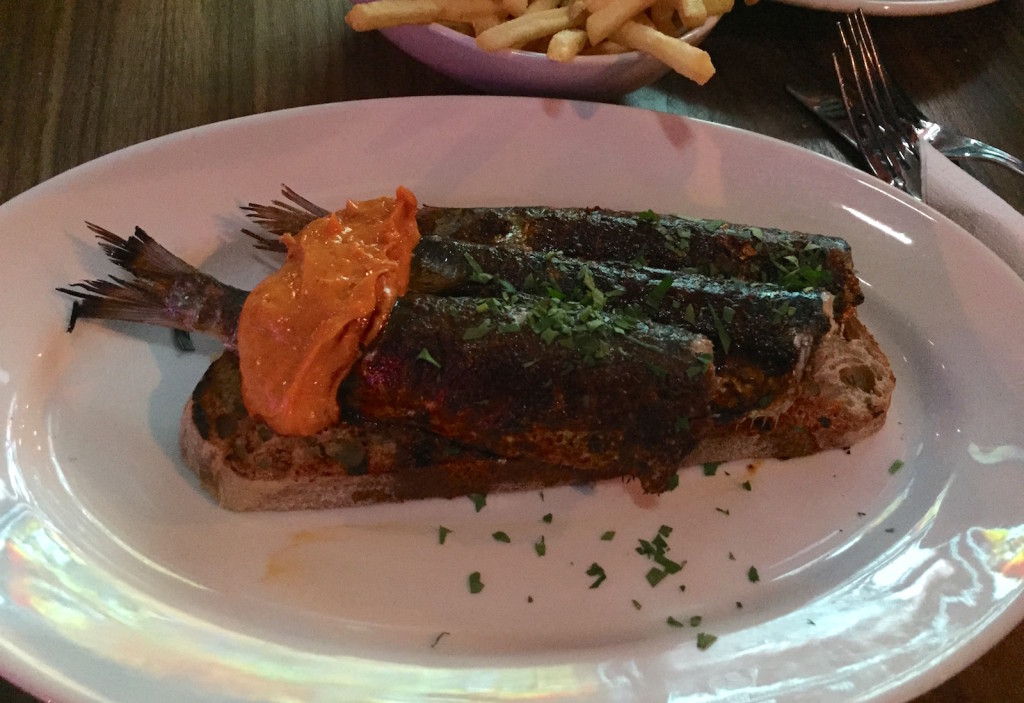 I don't get tempted by too many desserts these days as far too any of them come from a packet or the freezer, but cookies & milk (£3.95)? Love it. Oven warm, super chocolatey-gooey cookies might well be for those with a really sweet tooth, but I loved these. The "milk" is a whipped creamy cup spotted with vanilla beans, and of course, just perfect for dipping those cookies. I can see a repeat visit just for these. The signature popcorn pannacotta also looked decent (and popular).
STP – well, there's no such thing as a bad one of these is there? This one was solid but unremarkable. Genuinely refreshing was the pricing – all desserts here are under four quid, so other restaurants of Newcastle, you needn't gouge our eyeballs out over three scoops of ice cream, eh?
Reasonably priced, pretty laid back, a safe but solid menu – if you're looking for a worthy pre-cinema scran option – there's now no excuse to have "a cheeky Nandos" before Cineworld – you've now got the most convenient one in town. Next, I've got my eye on the breakfast/brunch menu, which looks superb.
Contact: tynesidecinema.co.uk
Food hygiene rating: 4/5