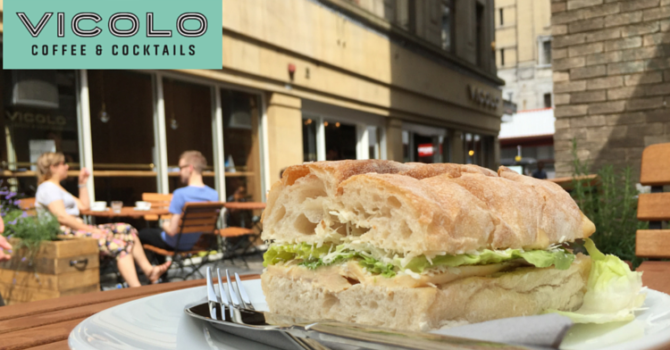 Is Vicolo > Intermezzo?
Intermezzo was a long-time favourite of mine. When they announced it was closing last year, let's be honest, it wasn't too much of a surprise. But for me, still a hard one to let go. I liked the place. It had the quirky night-time cafe down to a T. Nowt like it in town.
What did bode well, was that the adjoining Tyneside Cinema (Pilgrim Street, NE1 6QG) themselves decided to buy out the space. So while I mourn the loss of Intermezzo, what they've done with the Tyneside Bar Café next door is great – it's always rammed, the scran's generally really good, and it's just a nice place to catch up. Take a load off.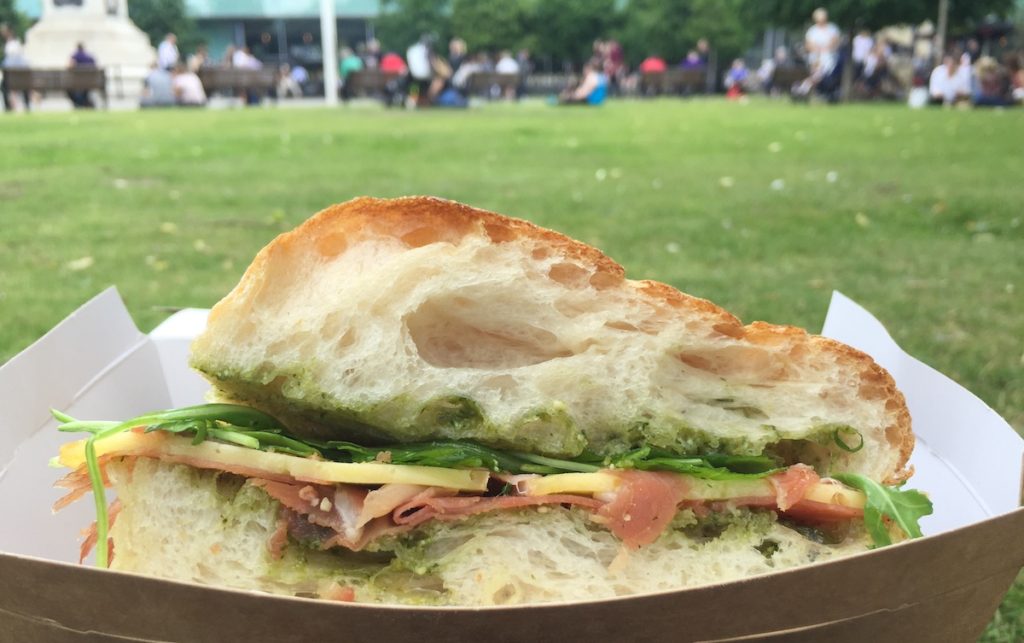 Anyway, so long Intermezzo, hello a crowdfunded campaign, and Vicolo has been open for ages now. They've taken away the rough and ready look, which I totally understand, but there was a lot of character with has now been cleansed. It's gold lines & marble, art deco, etc. etc. "LOOK we're a cinema!"
It's the same idea though. Takeaway/sit in food if you can grab one of the handful of tables, some cakes baked in the kitchen next door, cocktails, and coffees. Not too far away from Intermezzzo, but hopefully a bit more consistent than the old dog. It's billing itself as "coffee and cocktails" but it's a bit more than that.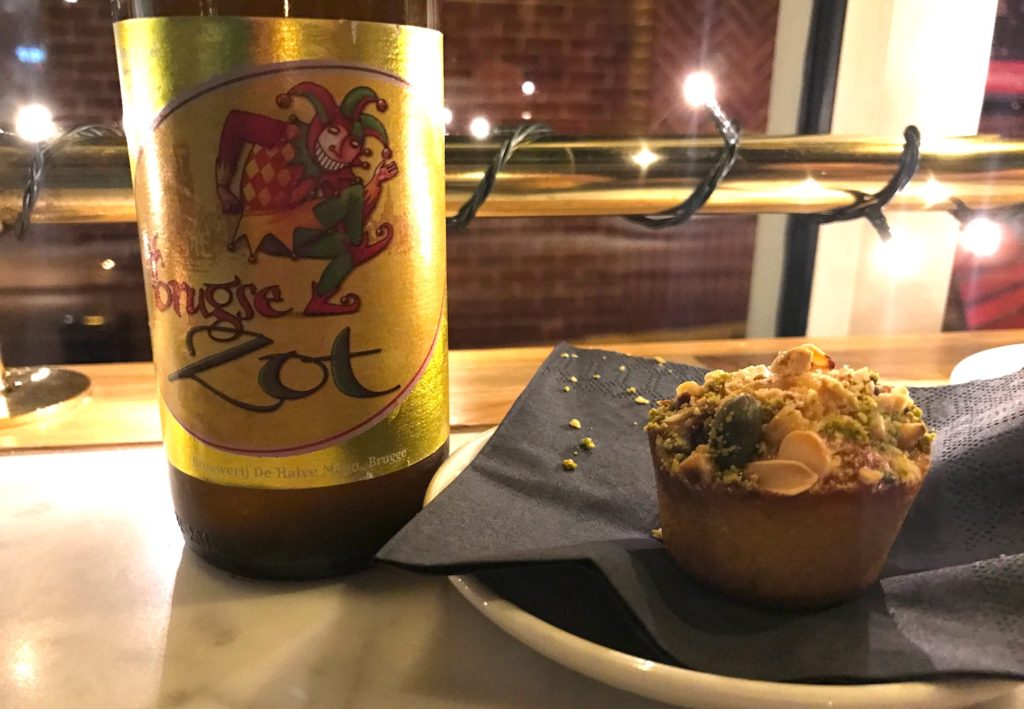 I've been along loads since it opened, especially for lunch, and all of the sandwiches have been winners – at the pricey end of the scale, yeah, but they're all freshly made. They tend to be bread-heavy but enjoyable and are typically a bit more advanced than ham & cheese, or chicken salad… I loved this smoked salmon scraps and samphire with cream cheese roll (£4.50). Super smoky, savoury and salty. Filling too.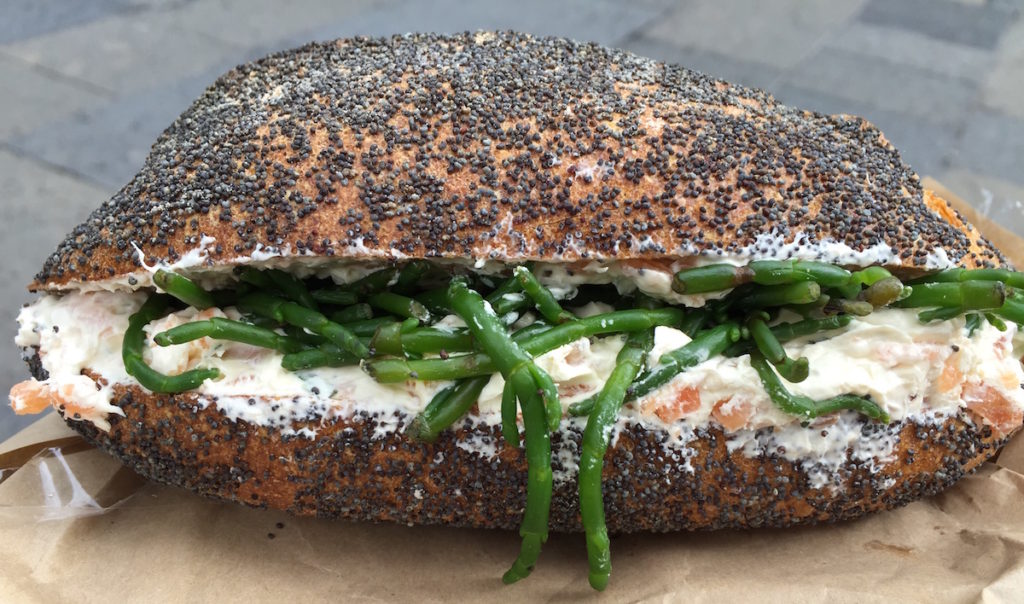 The new gimmick is "sandwiches by the inch" which isn't actually the worst idea. They're typically £1.20/inch which sounds a lot, but you'll get a huge sandwich for a fiver. For ref: that's 4″ of chicken caesar (top). Decent sandwich but the bread:filling ratio is way out. These eclairs though, I could eat all day – go for the pistachio and strawberry cream.
Sweet treats are pretty good – there's biscuits and cakes that are equally dainty and pricey to go with your coffee. I'm not the world's #1 coffee drinker, but Intermezzo was always a winner for me – here, I'm not so keen. Maybe it's just the blend they're using. There's a random smattering of beers, and while there's always some good ones, but they can verge on ££££. Cocktails are usually canny, and it's a fine spot to people watch for an hour before going "out out".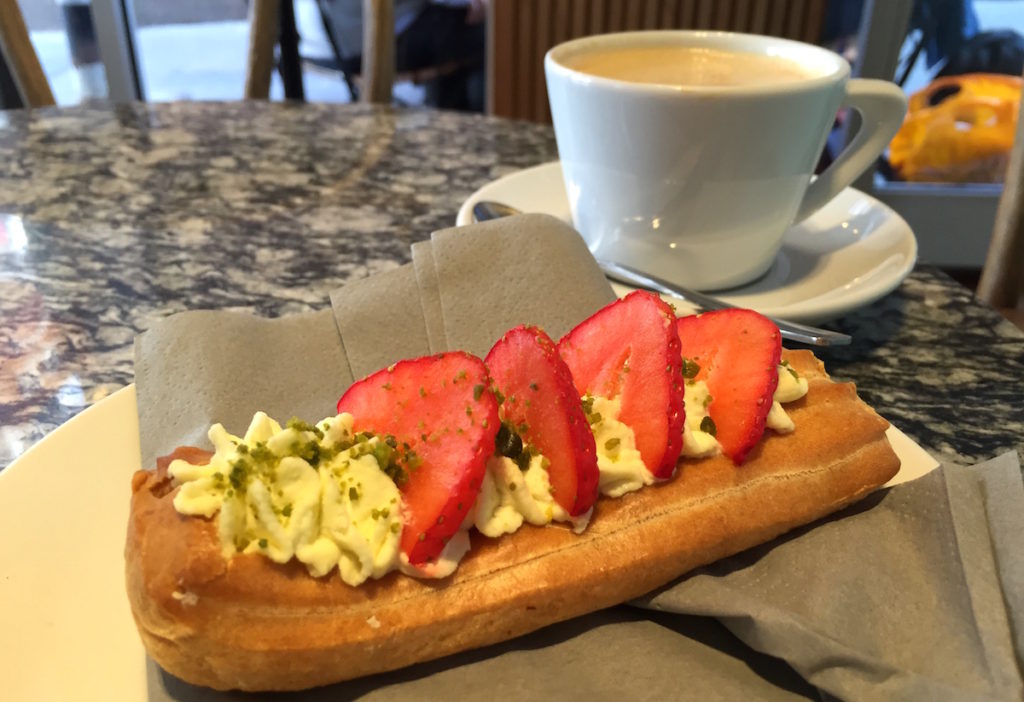 Salads have been interesting too, but sadly, I think they've canned them. I guess they weren't selling, but this hot smoked salmon was for a fiver, the kind of thing you could eat every day. There was a beetroot & roasted fennel one too, which I also wish I could still get. Anywhere else decent in town for this kinda thing?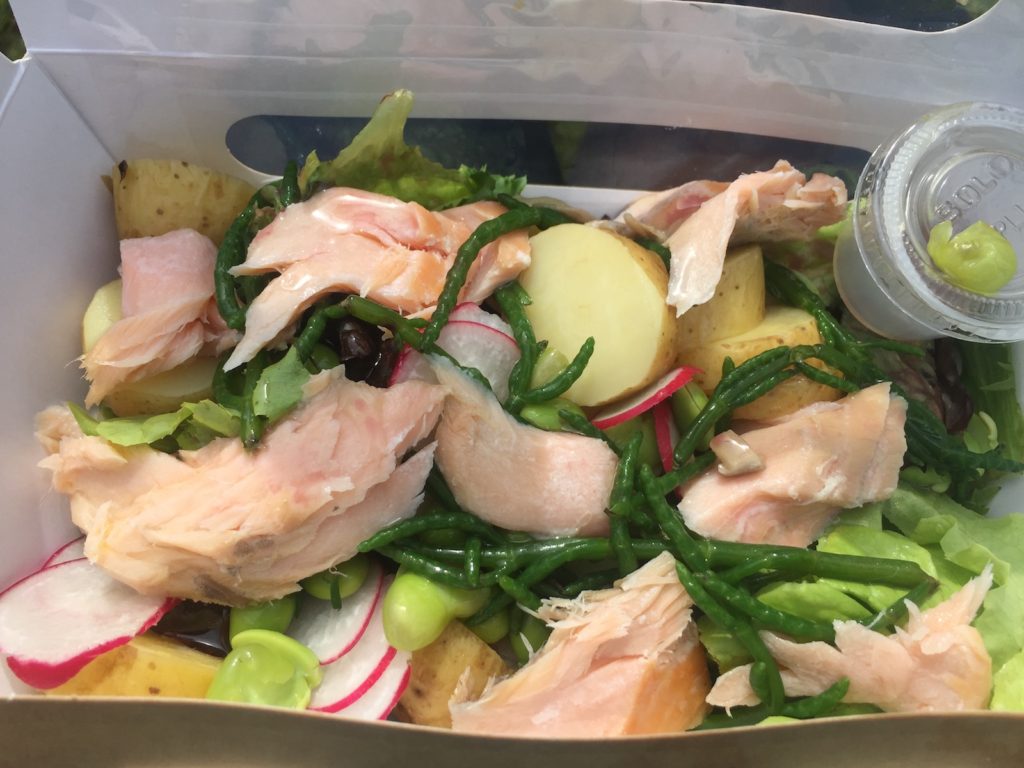 So yeah, it's lost some of the Intermezzo charm, but it's still a great spot for snacking, mooching, and some decent scran. Worth checking out if you're looking for some laid-back grazing – day or night.
Contact: tynesidecinema.co.uk/food-drink/vicolo
Food hygiene rating: ?