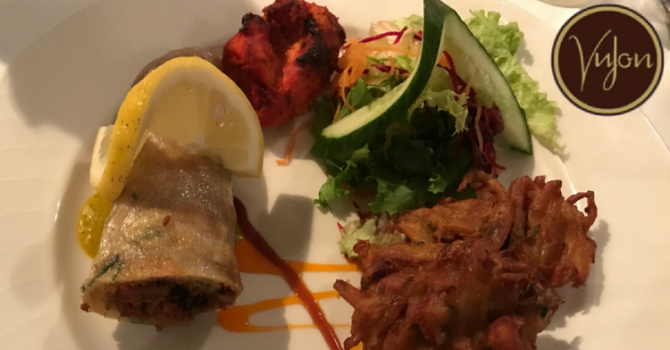 You can get a really good curry from Vujon, and sometimes that's all you need.
Vujon (29 Queen Street, NE1 3UG) has been open for more than twenty-five years now – no mean feat. The first time we visited was about ten years ago for a special occasion. TripAdvisor was just gaining traction, recommendations via Twitter didn't exist, but we'd heard it was a good one. Back then they did a tasting menu(!) – 'Vandhari's Surprise' I think it was called. Ten courses, no choice, just whatever chef fancies. For a classic Indian restaurant, it was pretty out there.
We got an insane amount of food, one of the few times we've not been able to finish a meal, and a bit of a turning point for my love of curry to be fair. It wasn't anything groundbreaking – there was definitely chicken tikka masala involved, but we loved it.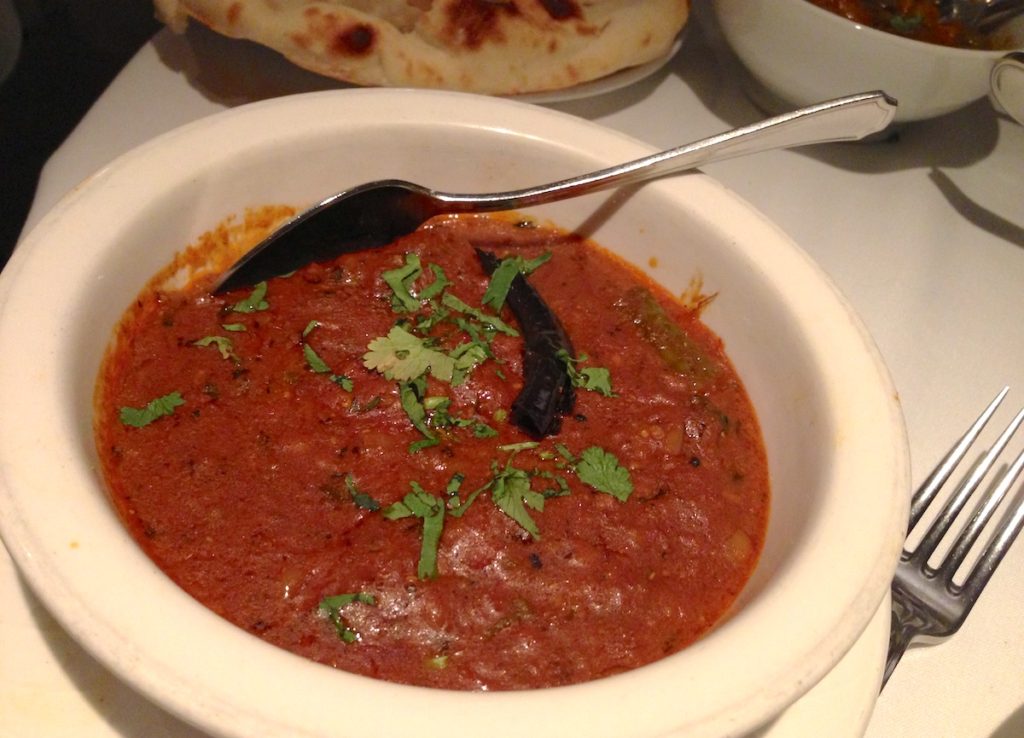 Fast forward ten years, Vujon still sits quietly on the Quayside, but has been going through a bit of a refresh of late. "Original cuisine that's stylishly different" shouts their current website.
It's still a traditional curry house – perhaps one with higher aspirations – they strain to convey that "luxury" feel that similar Raval tries to. But really, Vujon does the curry house classics, and does them well. If you want that lamb madras (and make no mistake, I don't think there's anything wrong with that at all), you'll get it, with poppadoms and three pickles, huge naan breads, and a cream/coffee to finish. You know the drill.
But they want to modernise. Talking to the owners last week, he asked me "what do people want these days?". It shows an acceptance that Vujon has indeed been around for a long time, and is probably playing a little catch up.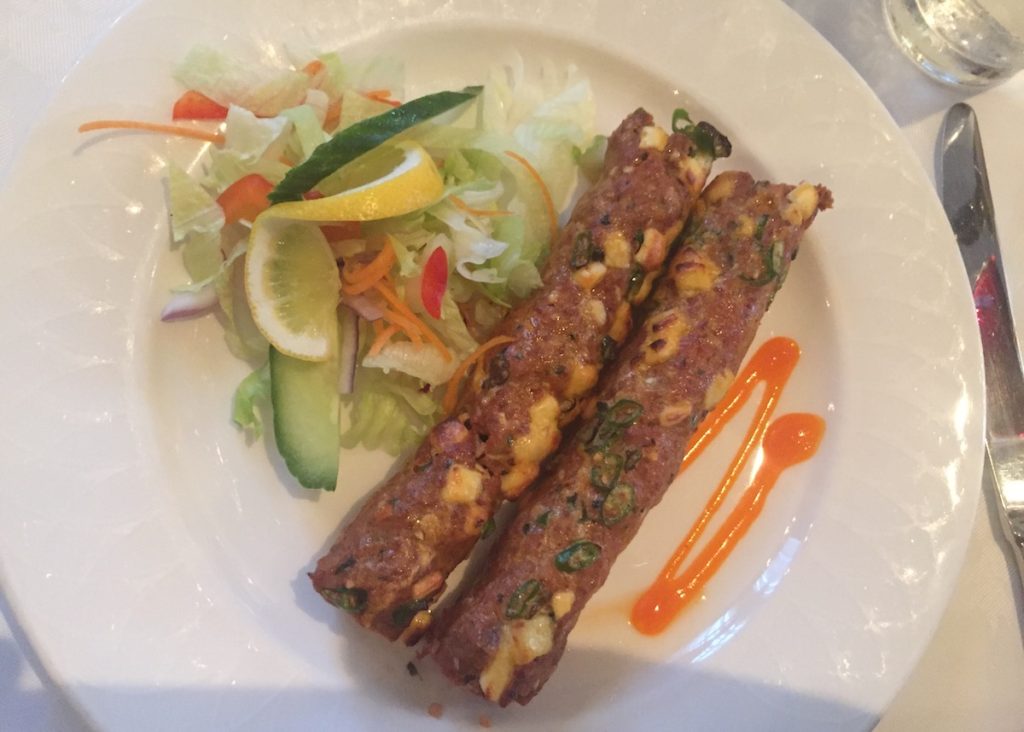 "The Instagram factor", I said through gritted teeth. Personally, it makes me cringe, but for the wider public, candy floss on a cocktail, chutney served in a wheelbarrow, breakfast in a kitchen sink, or whatever the latest trend is what sells, and what spreads on social media and gets people paying attention. I think Vujon only recently started to use Twitter, for example.
I'd hoped Vujon's refresh would be an evolution of Indian street food which a lot of places are doing – think Dabbawal, Bombay Grill House, Ury etc. etc. They're all popular (good or not), probably for offering that modern take on Indian.  Chicken tikka masala is going nowhere, but customers now get and expect pani puri, or bhelpuri, and that shift towards Indian authenticity as opposed to 'British Indian'.
It was a tad disappointing then, to see the new menu is less Bombay and more Bimingham – there's all the curries you will know/love/hate, and though there's ventures towards the different regions of India, it's firmly planted in the British curry house classics.
That said, there is pheasant on the menu, curried mussels, a proper Bengali fish curry. The traditional railway curry is gorgeous. Honestly, it's all good. Chef tells me that if you give them notice, they will cook you up anything – literally anything. A bold claim that I'll be testing next time ?.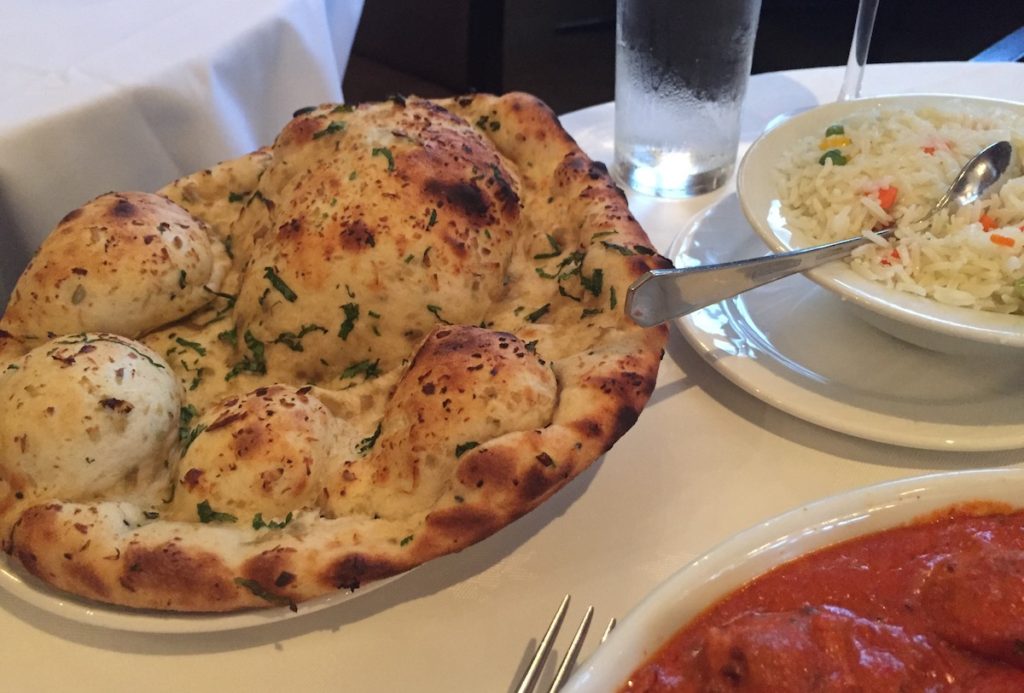 I'm not gonna pour into the details of every dish we've ever had – there's a new early bird menu launching this month which'll give your great flavour for what they can do. Or even better, if you haven't been, go for Newcastle Restaurant Week – it's always one of the best picks as you get a lot of scran for your £15.
While the magnificent Dosa Kitchen takes a break, I'm long, long overdue a visit Haveli which seems to be the NE pinnacle of Indian food. But on the scale of Newcastle based curries, Vujon is up there with Sachins etc. for just doing what they do, and doing it bloody well.
It's gonna be a few quid more than your ten-a-penny Bigg Market curry, but at Vujon everything is just that little bit better, and it all adds up.  If you want a "proper curry"- and that's in the most British Indian way possible, Vujon is still one of my favourites.
Contact: vujon.com
Food hygiene rating: 5/5