Meat, fish, and a disaster on a plate.

So, despite the broken collar bone and all, I'm getting back into blogging! I started a new job doing something I love recently, and now have more money to spend on feeding myself, wahey! Which is convenient, as the whole "not accepting paid meals" ethos means I'm obviously struck off all the freebie/event lists. My heart bleeds. Twitter is still battering my head in, despite the long-fabled "mute" feature appearing, so I'll be posting more short-form trivial thoughts here instead.
Fish & Chips at The Staith House, North Shields
Seriously, shit hot. Like right up there with the very best. Lightly battered fish barely fits on the plate, and chips (few they are) have THE CRUNCH. I'm not a big fan of the gummy pea puree, and it's lacking the quintessential batter/scraps on the side, but this was a wedding hangover cure from heaven.  More than you'll pay for fish & chips anywhere else on the quay, but so, so much better. Up your game, Oceans, Waterfont et al.
American BBQ  at The Feathers Inn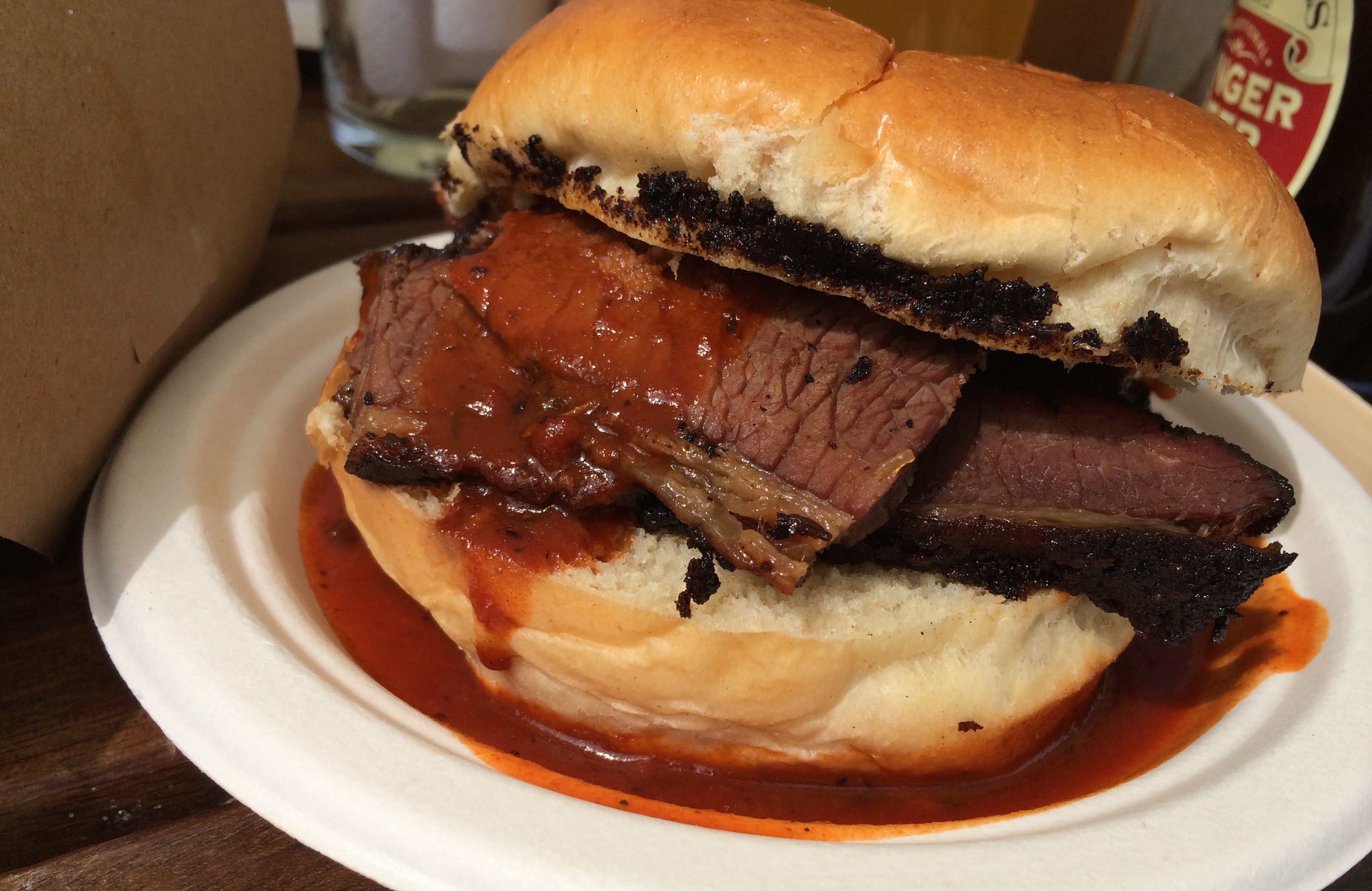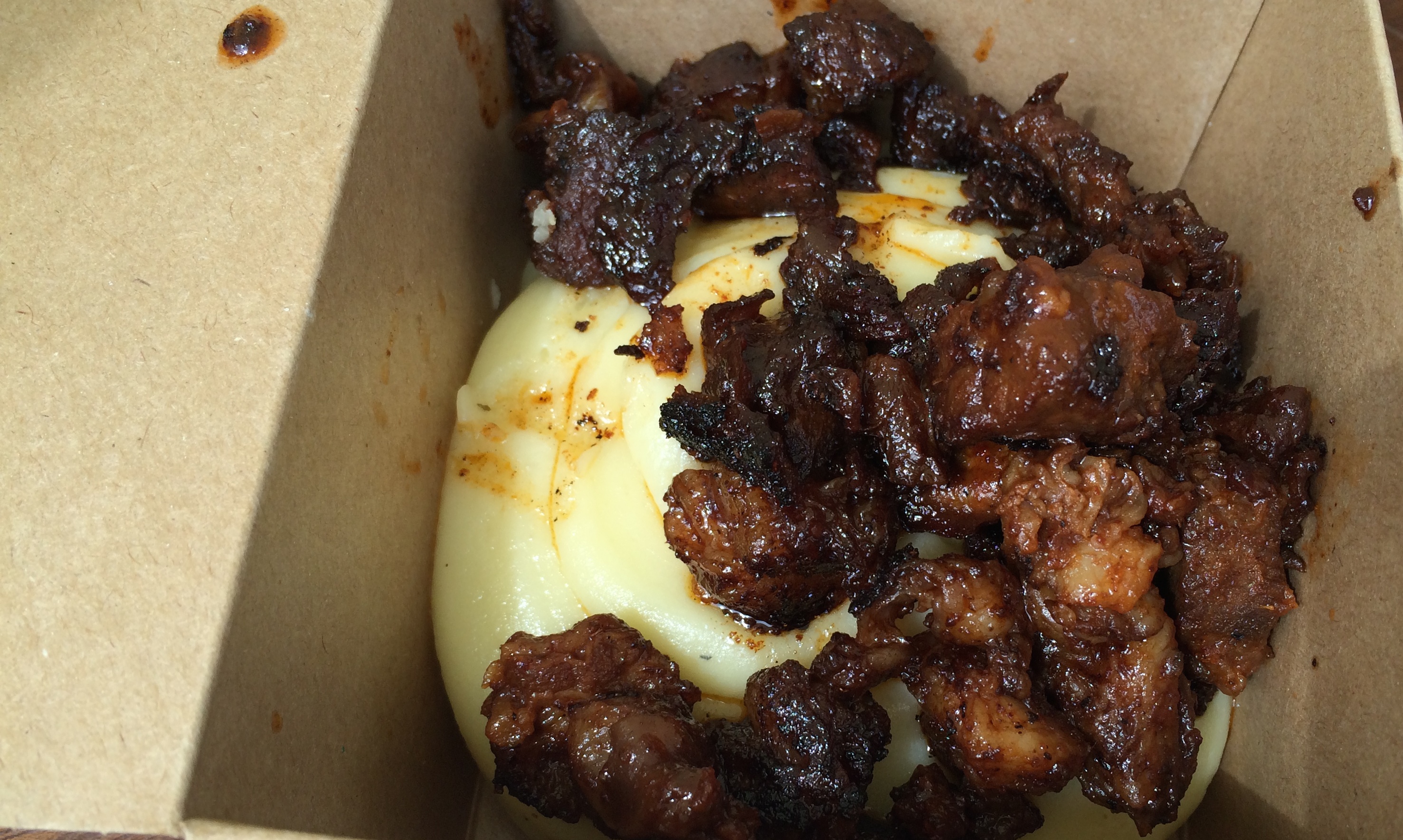 You just can't go wrong with the Feathers. We've made it an annual pilgrimage now at Easter, or on the May bank holiday when there's usually a beer festival & BBQ on, but we missed out on both this year. So when they announced an American-themed BBQ on a sunny bank holiday weekend, the trek along the A695 just had to be done.
It's a rare thing, but the picky/tapas-ish menu with all things meaty just wiped us out. Wanting the meat sweats? Check out the burnt end mash featuring more meat and butter than potato and the 12-hour smoked brisket. For a meat lover, there is just nowt better than the Feathers on a good day, so if you've still never been, they tend to do a bit of a BBQ session on the August bank holiday. Still easily one of the top 5 places to eat in the North East for me.
Latimer's Seafood Deli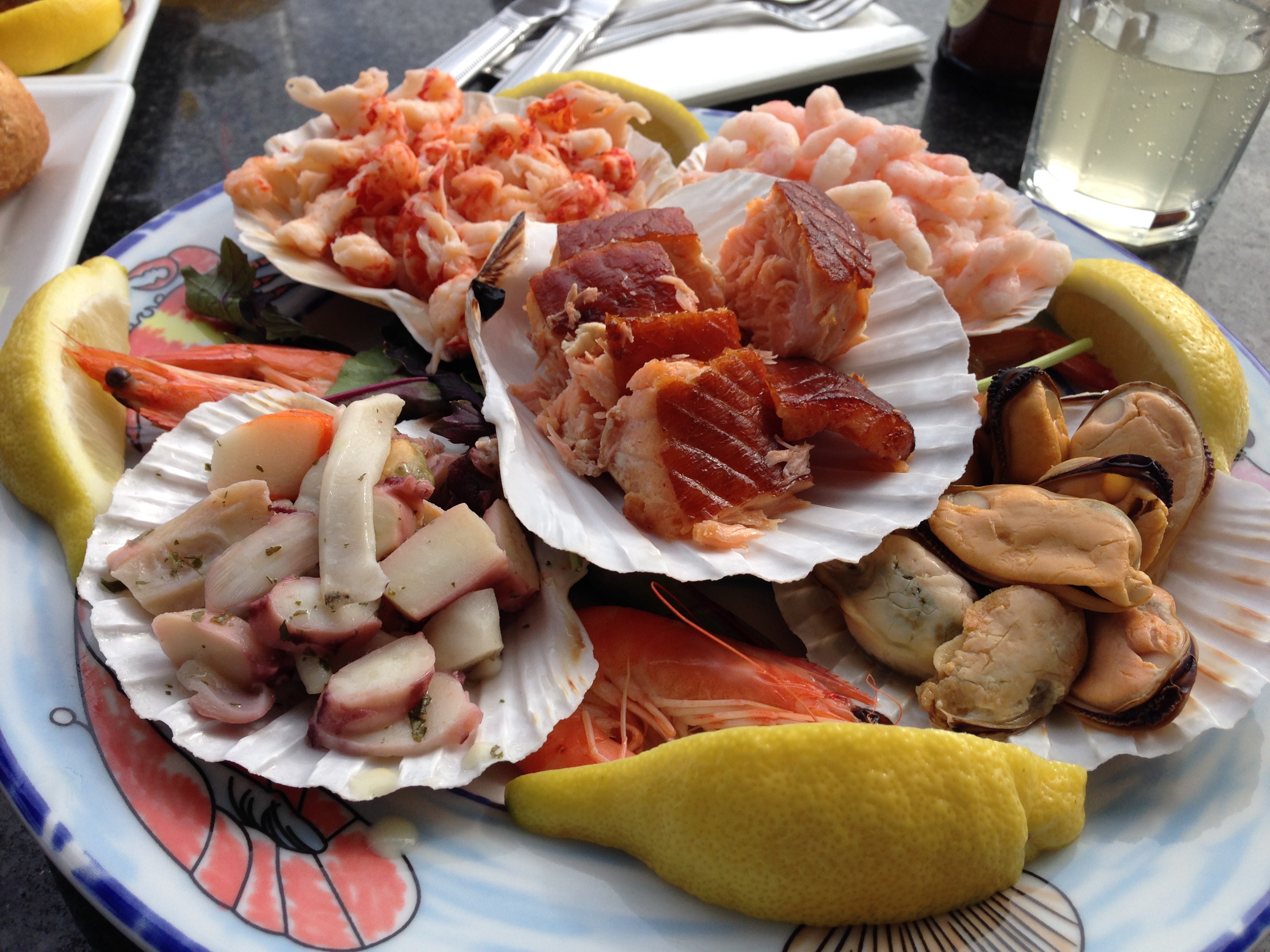 Bit of a forgotten hero, all the way out there in mackem-land, but I wax lyrical about Latimer's catches. Since getting my mam & dad a massive seafood platter a couple of christmases ago, I've wanted one of my own. The fruits de mer with smoked haddock (~£14) was probably made for two, but it was all so fresh and delicious that the lot got devoured. Particular shout out for the smoked haddock – gorgeous and worryingly moreish on its own or in its pasty form. Equally great, but maybe not so much on a summer day, the chowder ticked all the right smokey bacon and creamy boxes.
I wish they'd open a damn Newcastle outlet of some sort, but it's worth a trek over to Seaburn, especially if you want an unusual fish/seafood, as they have nearly everything. Most importantly, you know it's going to be fresh. Class.
Groupon/LivingSocial
Sometimes I get carried away with these daily deal sites. It used to be that they were good for testing the waters with somewhere you might not usually go, but now it's just an excuse for places to sell you something sub-standard to what they normally do. Which proves to be entirely counter-intuitive, because you then never want to go back.
One success was a quick meze platter at Marmaris BBQ. Expected crap, got "would eat again". Think yoghurt and tonnes of parsley.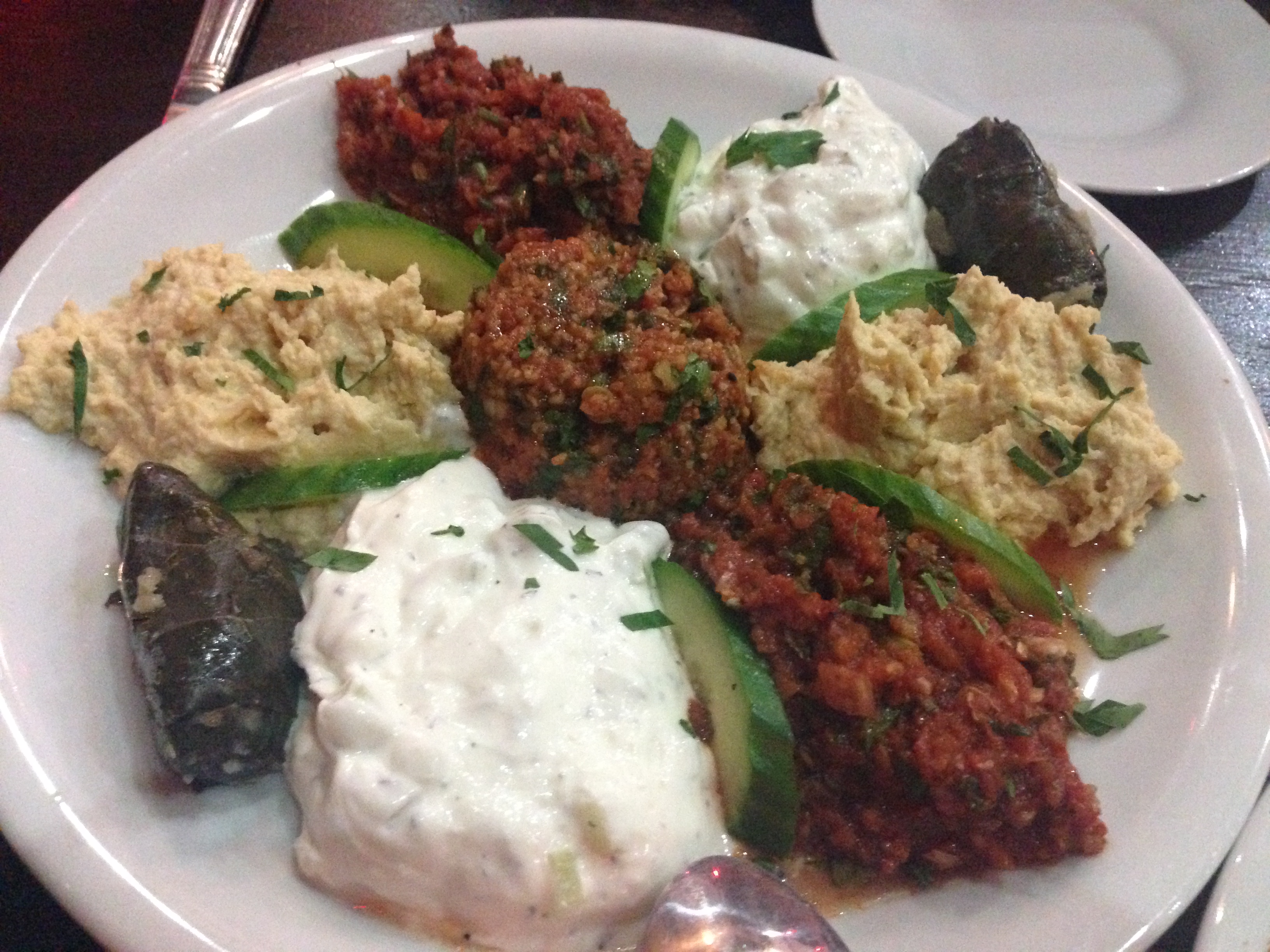 Blakes afternoon tea though? Great idea in principle, terribly "get em' in cheap and give them cheap" in practice.
But… the most recent epic fail was this effort from NE4 Cafe Bar. Aye, it's just like a student hang-out, but this was not good at all. Congratulations guys, the globby chicken thing on sliced white was the grimmest thing I've had this year.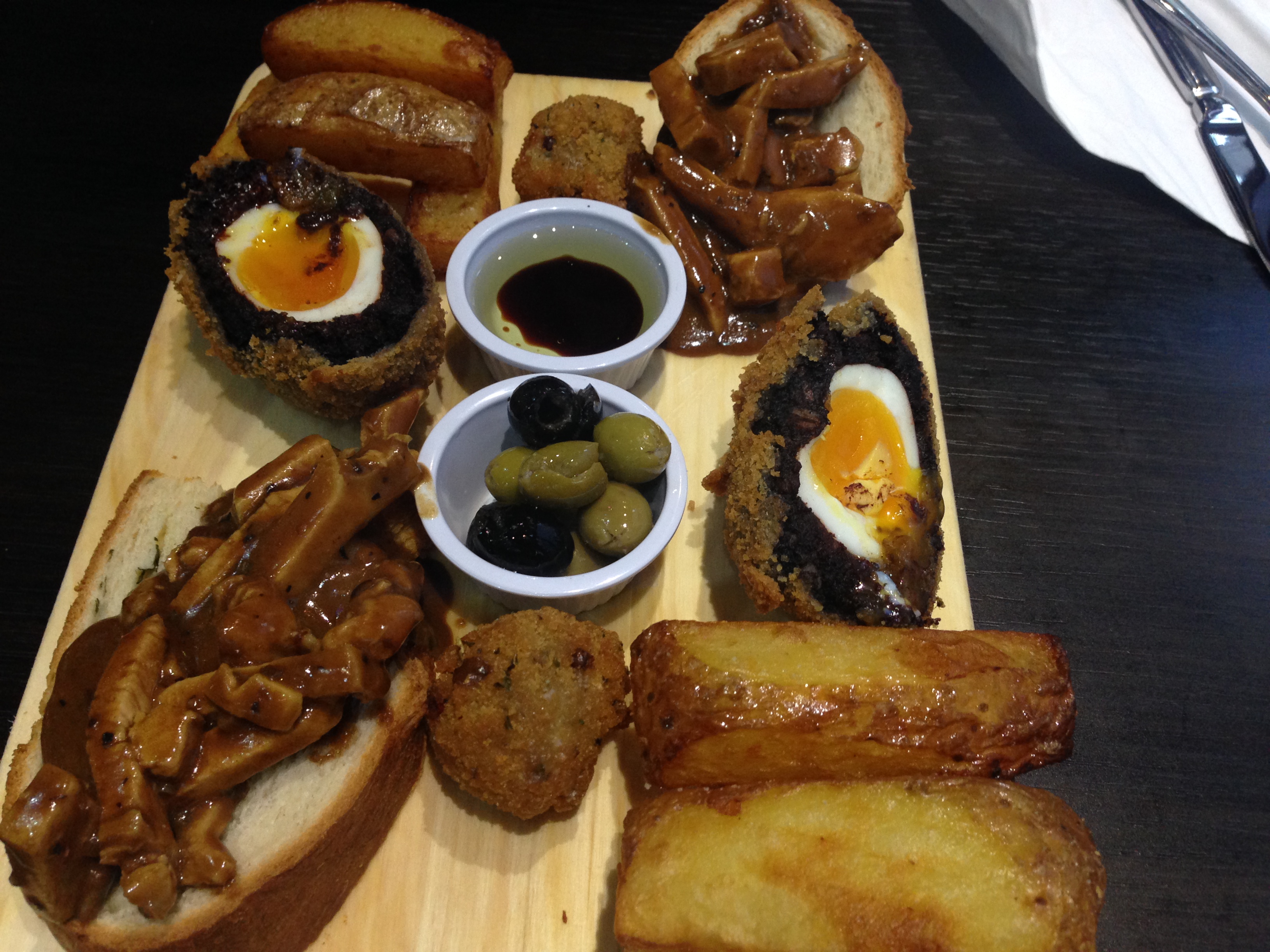 Next Up?
The brief glimmer of sunshine we had the past few weekends has given me an overwhelming urge to ditch Newcastle and go on an extended driving holiday in Italy. We can all dream? Until then, House of Tides still seems to be divisive, but a visit to the Raby Hunt is long, long overdue. New things in town include: Miller & Carter, meh? Harry's Bar? Have you been to Two Fifths? What did you think?
Newcastle Eats no longer supports comments directly on posts, instead, why not fire up the discussion on Twitter, Instagram, or email me directly.