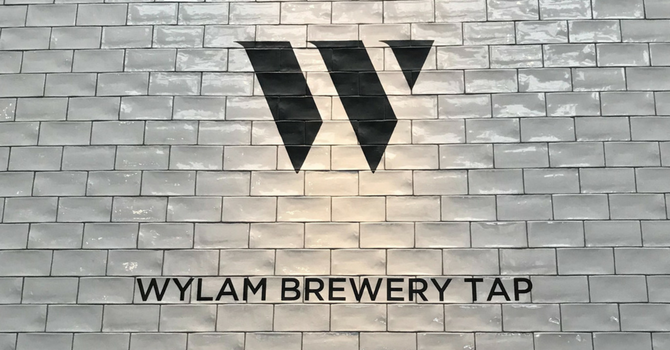 When you have one of the best breweries in the world on your doorstep ?
Despite putting away more than my fair share of beverages at the North East's #1 brewery, we'd still not done "the tour" and given my foray into home brewing last year, it's been bugging me. More to come on my …mixed success… homebrew adventures & disasters later this year, BTW. We finally got round to it after my sis got us tickets for xmas this year ?? which was a great excuse to hang around, and have some extra bait and beers.
Whether you're brand new to Wylam (where have you been), or have had every single release, the Wylam Brewery (Palace of the Arts, Exhibition Park, NE2 4PZ) tour is nothing surprising, but definitely one of the best I've been on. For a tenner, it's informative enough for the non-beer geek, with enough shiny hardware and insight to get the hop-lover excited. Big shout out to one of the brewers Lee, taking the tour today, who was genuinely knowledgeable, passionate, and informative on the history of Wylam, having been grafting there for over 15 years.
Expect the usual stuff: a history of Wylam, a thanks to Freddy Shepherd for keeping the wonderful Palace of the Arts building alive, sniffing some hops, and marvelling at Wylam's brewing facilities. Takes about an hour, and you get a good gist of what Wylam's about.
Of course everyone is waiting for The Tasting, and a generous pour of 4 of Wylam's classic beers is always a treat. You're taken through Wylam's heritage, from Collingwood of yesteryear, right through to 2015's how-can-you-not-like-it 'Beer of the Year' Jakehead.
Our tour was 11:00AM mind, so post-bevs, some scran was quickly needed. The tap room does a corker of a Sunday lunch, which I've already covered here, but outside of Sunday, small plates are order of the day.
Think Bridge Tavern lite, and you know how much I bloody love that place. You'll get some superb picky bits, though if you're wanting a big feed the BT is probs a better bet. But for mopping up something like the superb Pleasures in the Darkness, a few small plates are ideal to soak up that 11% ABV.
Expect 3-4 snacks (pork scratching, pickled veg), 4-5 small plates (meat & salad, cheese & veg), and a couple of desserts (sponge pudding, things with custard). They change fairly regularly, follow the seasons, and are always bang on.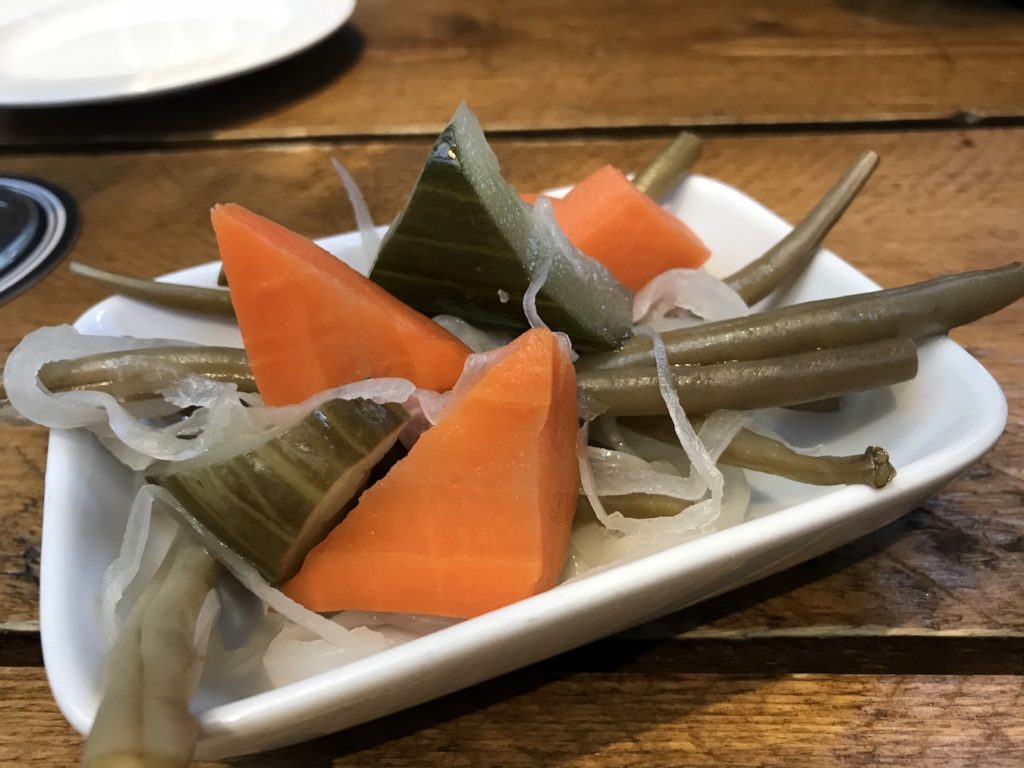 As per The Bridge Tavern, pickled veg (£2) is a winner for matching well with some of the sweeter hop-forward beers.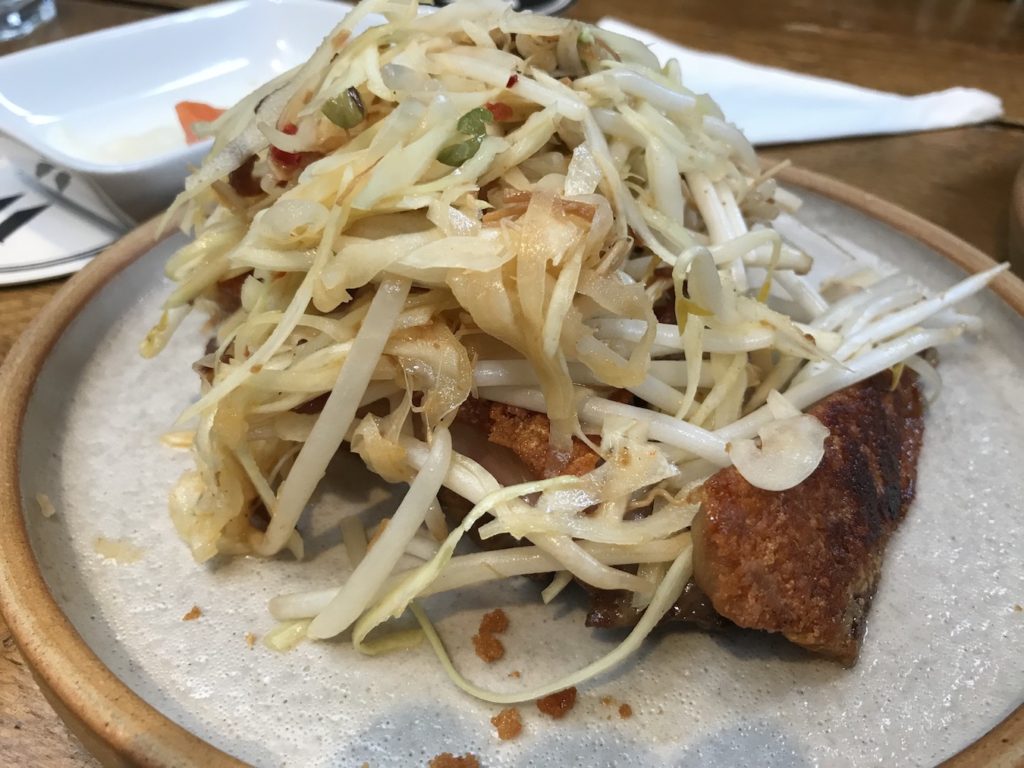 Over on Instagram, I'd been watching chief of bait Tony Renwick cooking these pork jowls (£8) for the last three days, so we couldn't ignore those. Served with a crispy cabbage slaw & XO sauce, they were bloody phenomenal. It's stick to your ribs stuff: crackling like Brannigans thick-cut bacon crisps guarding a layer of fat which melts like candy floss. Think about the £8 you spent on a sad little chicken breast covered with some minging BBQ sauce at some shite pub chain – the polar opposite of that.
Balance is a good thing though – and we both enjoyed this brassica salad with peanuts & hot/sour sauce (£6) even more than that pork. A Thai-style salad dotted with shrimps, and a searing, piquant sauce, its my favourite bit of bait of 2018 so far. Between the pork jowl and this salad, when people are going on about 'proper food' – this is it.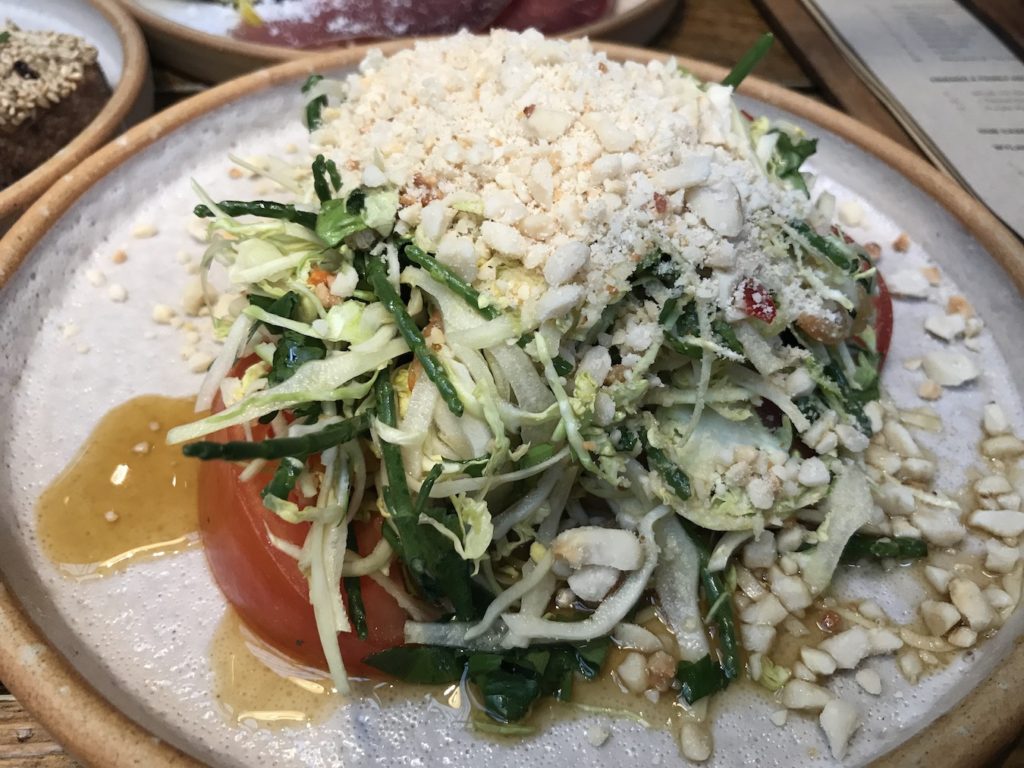 Prawn/sesame toast – was about the best example of the Chinese classic I can remember eating, like an inch thick piled with prawns, £8 though?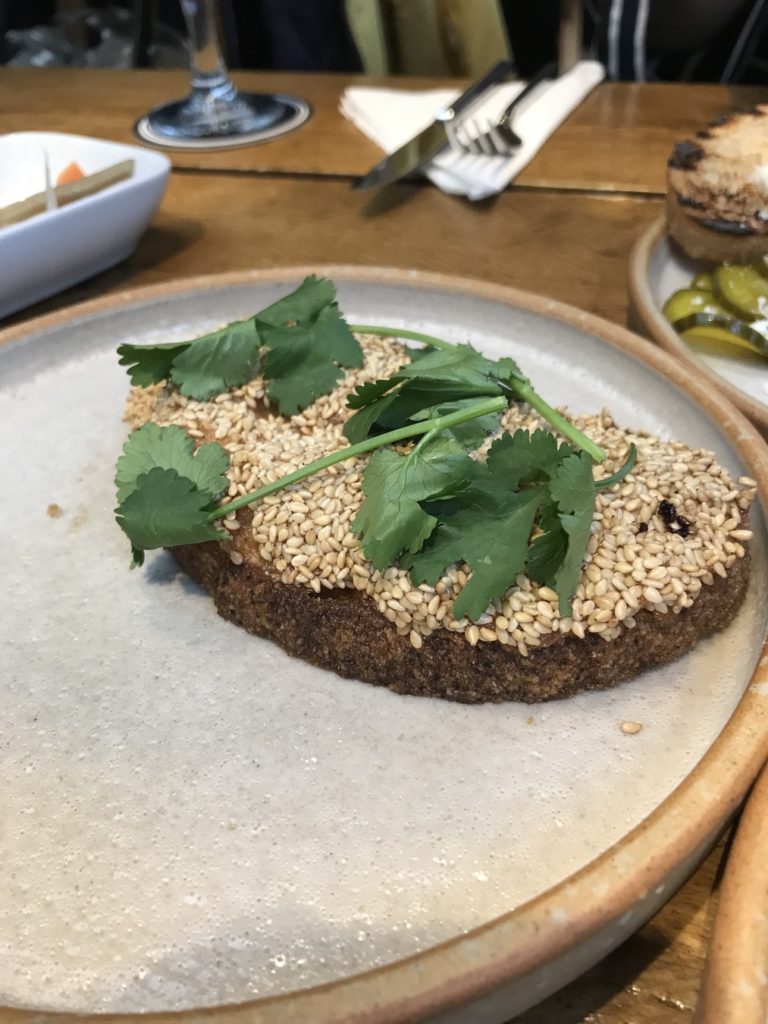 The tap room is wood-fire heated, and looks out over Exhibition Park, so if you're lucky enough to catch it when it's not absolutely rammed, cosy as. So we sat and made our way through some of Wylam's latest big hitters (follow me on Untappd where I try and keep up), and picked away at the small charcuterie board (£7) to finish. It's decent for nibbling alongside some beers, if not the absolute best in the world.
Special shouts outs for their canned range in 2017 which has been consistently brilliant. Try The Man Behind the Door (q. limited, 7.2% IPA), Macchiato (6.5% hazelnut coffee porter, widely available), and Rize Up! (5.3% Pale, if you can find it…) for a taste of what Wylam is brewing now, and a showcase of why they have gone stratospheric in the past few years.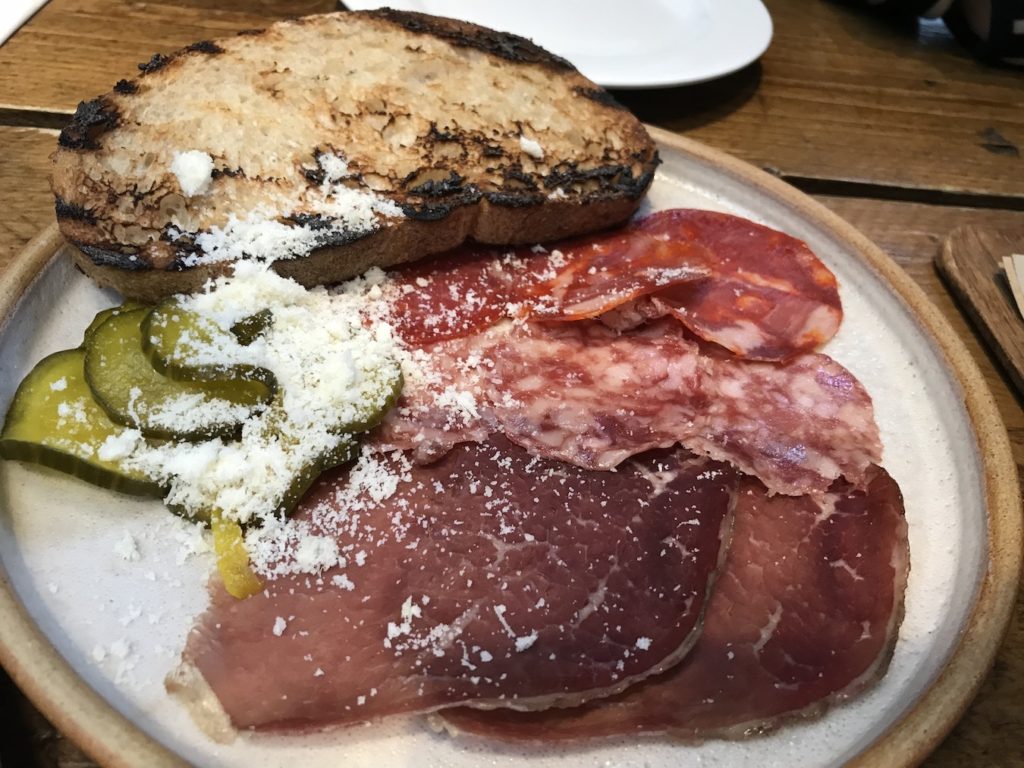 It's a nice walk back into town through the park on the way home, so you can burn some of it off. Or keep it going and stop off at The Town Mouse for some more local beers in what was announced today as CAMRA's best Tyneside boozer 2018!
I do get a bit cynical about Wylam sometimes, but at the end of the day the product is still excellent, and the guys deserve every success they continue to monumentally grow into. And having visited way back when Wylam Brewery was an open barn that you could just stroll into, it's amazing to see them 'go global'. I could go on all day, but the best thing to do is just get over to Wylam and see for yourself. The space is monumental and worthy of another 1000 words itself, the beers are absolutely worldies, and the food is just about as good. Having visited tons of bigger-name breweries across the country, I can proudly say that Wylam Brewery's new home is up there with the very, very best ?
Contact: wylambrewery.co.uk
Food hygiene rating: N/A yet