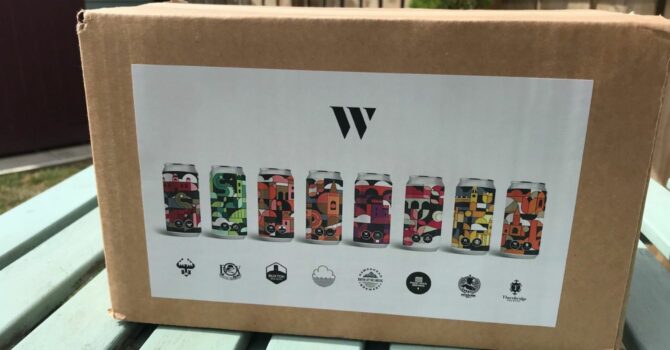 "We hope you enjoy these beers as much as we have enjoyed making them together for you… THE NORTH WILL RISE AGAIN"
I mean, c'mon, you've gotta love Wylam Brewery.
While for me, most of the 'Great' Exhibition of the North has been a complete damp squib – I mean, there's not a million drone displays in the world that can quash my disappointment of that fountain display, there are a few bits of joy. They're just hard to find.
Not ones to miss a trick, the Wylam guys collaborated with the best of the best of Northern breweries to deliver eight beers under the banner of 'The Northern Powerhouse Brew Series'. And they mean, the best – see Cloudwater, Magic Rock, and Northern Monk for starters. Eight collabs, eight beers, box 'em up and stick the #getnorth2018 hashtag on, and you're away. To be fair, the limited edition collection was ~£40 which is pretty good going if you call it a fiver per tin, so for any beer afficiando, these are a must-drink.
I'm trying to make a conscious decision not to make this a beer blog, despite the ratio of NCL-based breweries that I visit probably outweighing NCL-based restaurants these days… so have some quick thoughts on each beer, and faves. If you want a bit more in-depth, here is some excellent commentary and someone who really knows their stuff. Cheers!
001: Chocolate Chip Vanilla Imperial Stout (Buxton)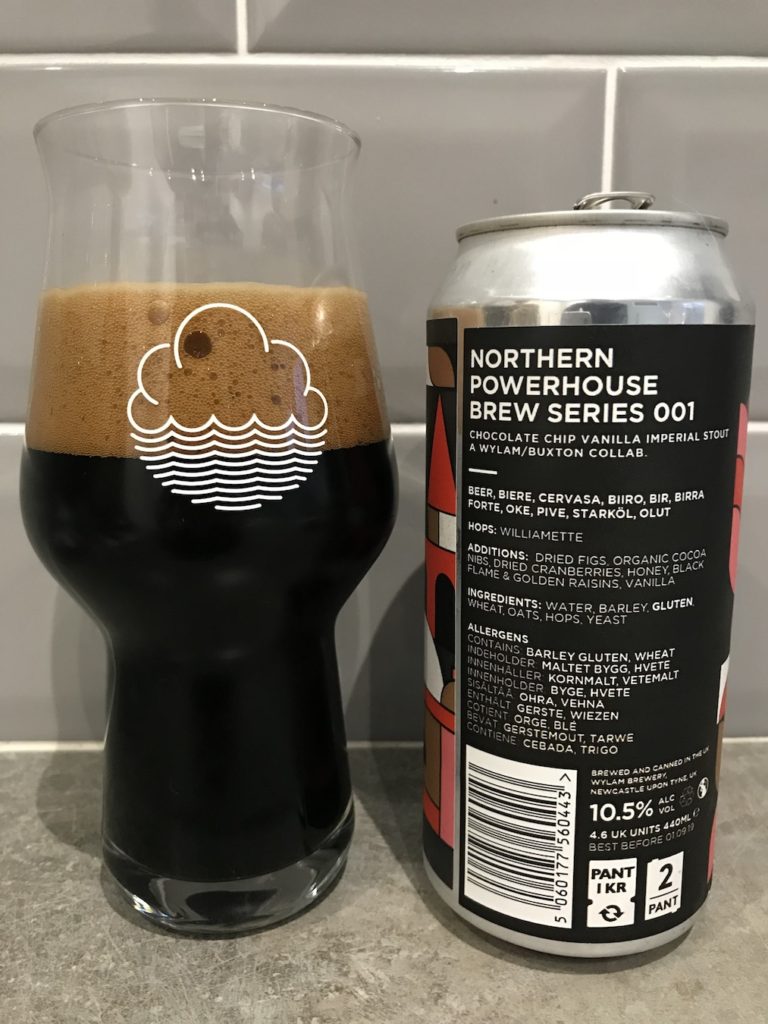 BOOM! I think they numbered this one 001 because right off the bat, it's for me the best beer in the box. It's jet black and pours with a luscious thick head that you could pretty much stand a Flake in. Handy, given it smells like a cookie dough vanilla ice cream. Doesn't taste it's strength AT ALL, despite the fact I was pretty much asleep after this one. Thick like a chocolate milkshake, it's quite sweet overall with more than a hint of hazelnut, but one of my favourite stouts in recent memory and I enjoyed every last drop. YES!
002: Strong Brown Ale (Cloudwater)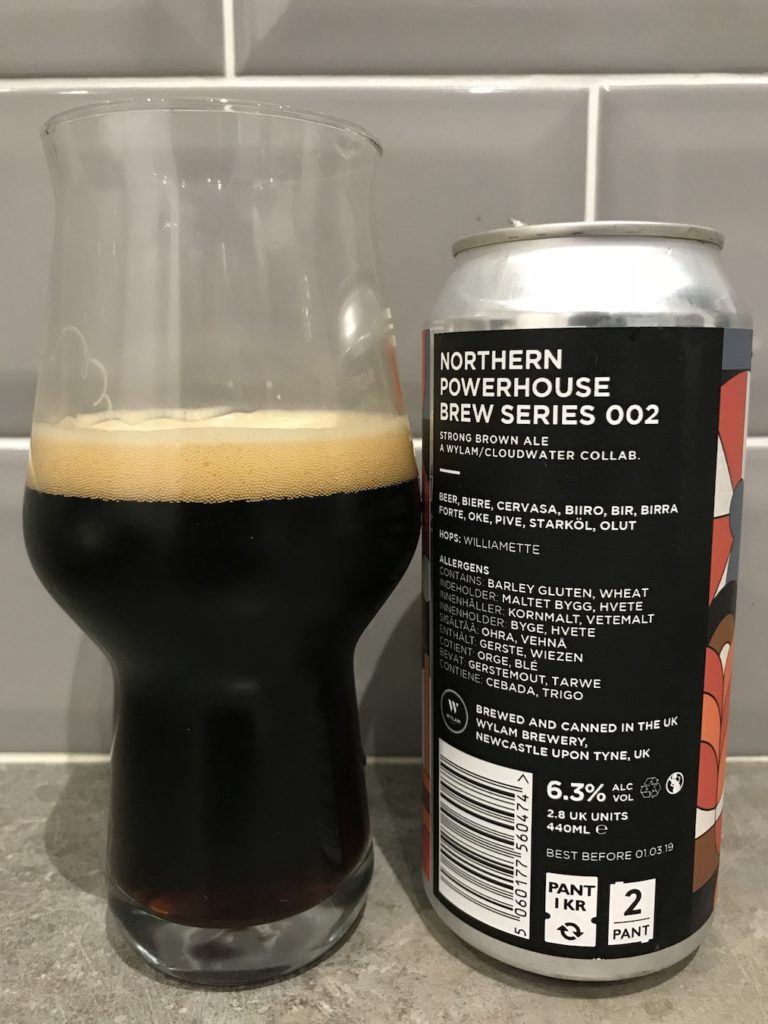 A strong brown ale isn't what I would ever have guessed to come out of the Cloudwater camp for this collab, but I suppose it pays homage back to 'dog' in a nice way that just had to be part of this box, given it's probably one of the North's most recognisable exports. Even if that is now sadly brewed at Heineken HQ.
It gives more than a subtle malty nod to the old brown ale, but it's just a 2018 version. That's to say it's much more complex than the old ale and if Heineken could bring it kicking and screaming back into the 21st Century, it'd taste exactly like this. Being my favourite brewery outside of Exhibition Park, I still would have preferred the Cloudwater collaboration to have been a DIPA or similar, but a good ale nonetheless.
003: Mixed Fermentation Farmhouse (Black Lodge)
It's a soft saison from the guys in Liverpool. The lovely golden straw colour fizzes and fizzes and smells like a saison with more than a hint of a fruity edge. Even better than that, the pulp-y mango and peach flavours provide something a bit more than 'just straw'. Really enjoyed it.
004: American Wheat (Thornbridge)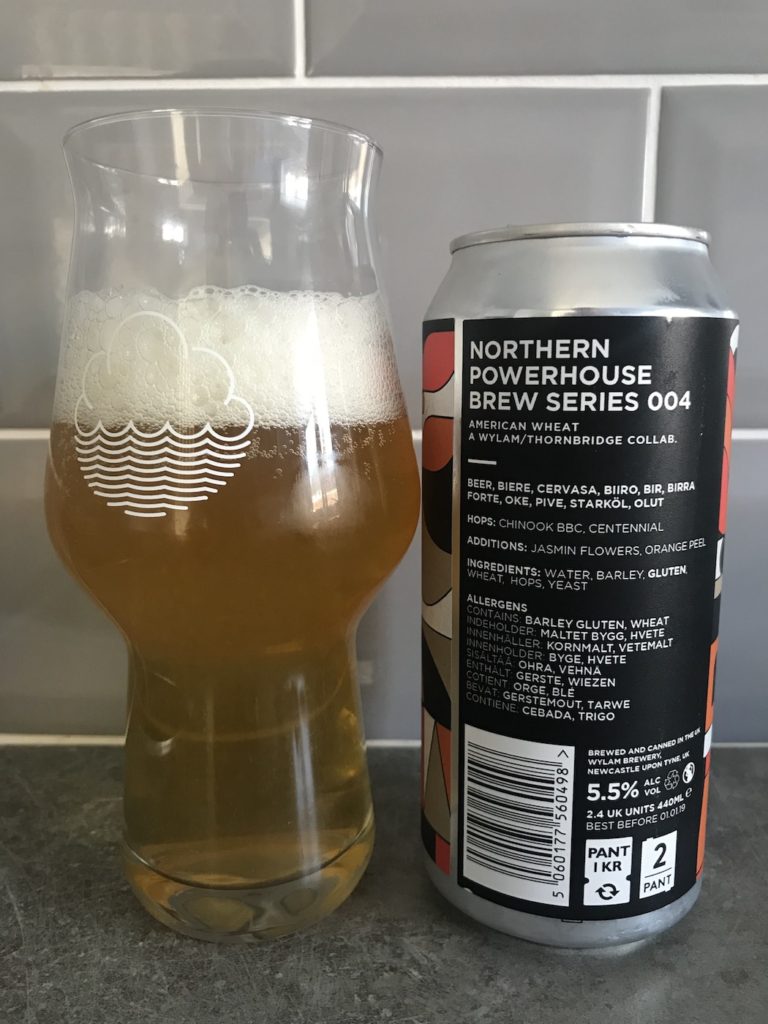 My surprise of the bunch, this one. Gives away nothing on the nose, but then tastes insanely floral, which only gets stronger the more you have. Jasmine and orange made this ideal with Thai salad that I'd made that night, and though by the end it was a little bit Zoflora-esque, I enjoyed it while it lasted. Those first few sips are 5/5, by the en, just a banging 4/5.
005: Forest Fruit Kettle Sour (Magic Rock)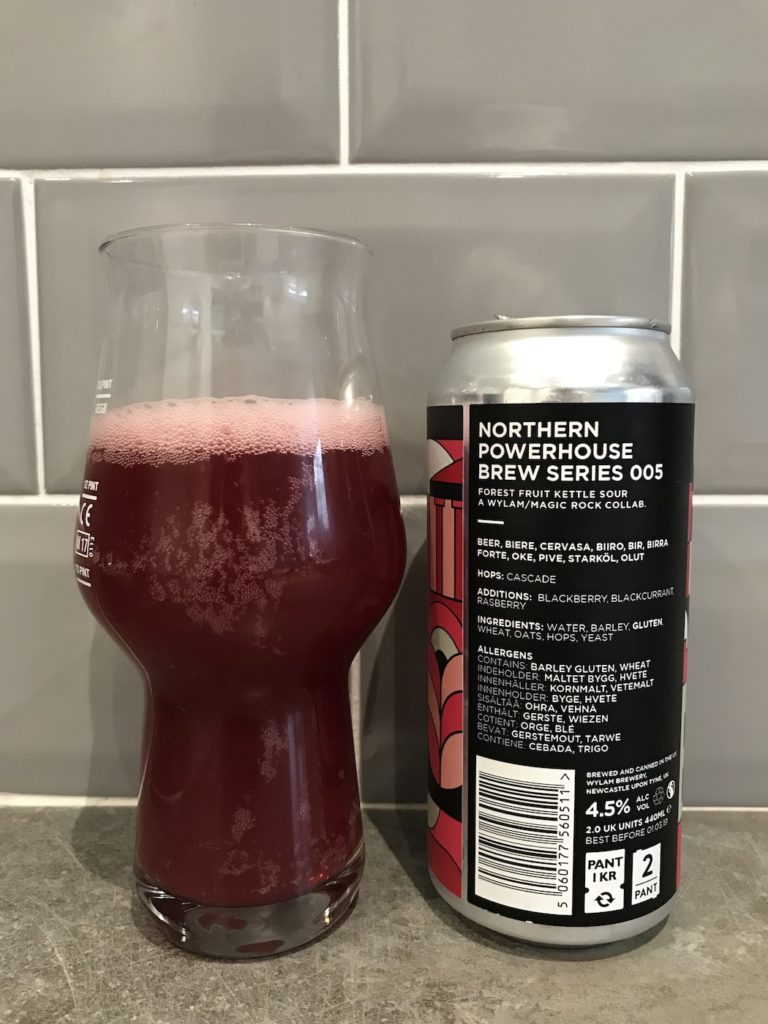 Looks like, and definitely smells like raspberry Nesquik this one. Sours aren't historically my favourite style, but this one was well balanced with plenty of fruity goodness, so not too tart at all. Nicely carbonated, too, fizzing away and keeping it interesting 'til the end. 4/5
006: DDH Pale Ale (Hawkshead)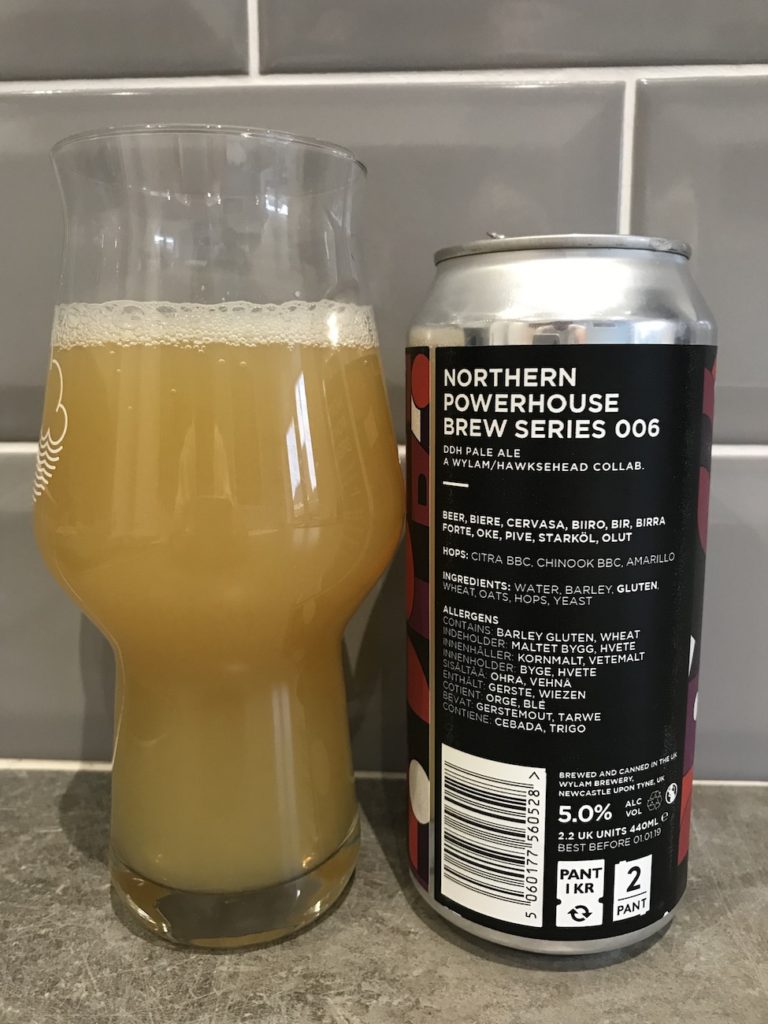 Started low on the ABV so this was one of the first I've tried, and well, it's a textbook double dry hop pale, with just enough bitterness to offset the lush pulp-y fruit smell. Probably the sort of beer that Wylam now can put out in their sleep, but that's not to take anything away from what is an easy drinking, but huge on flavour pale.
007: India Pale Ale (Northern Monk)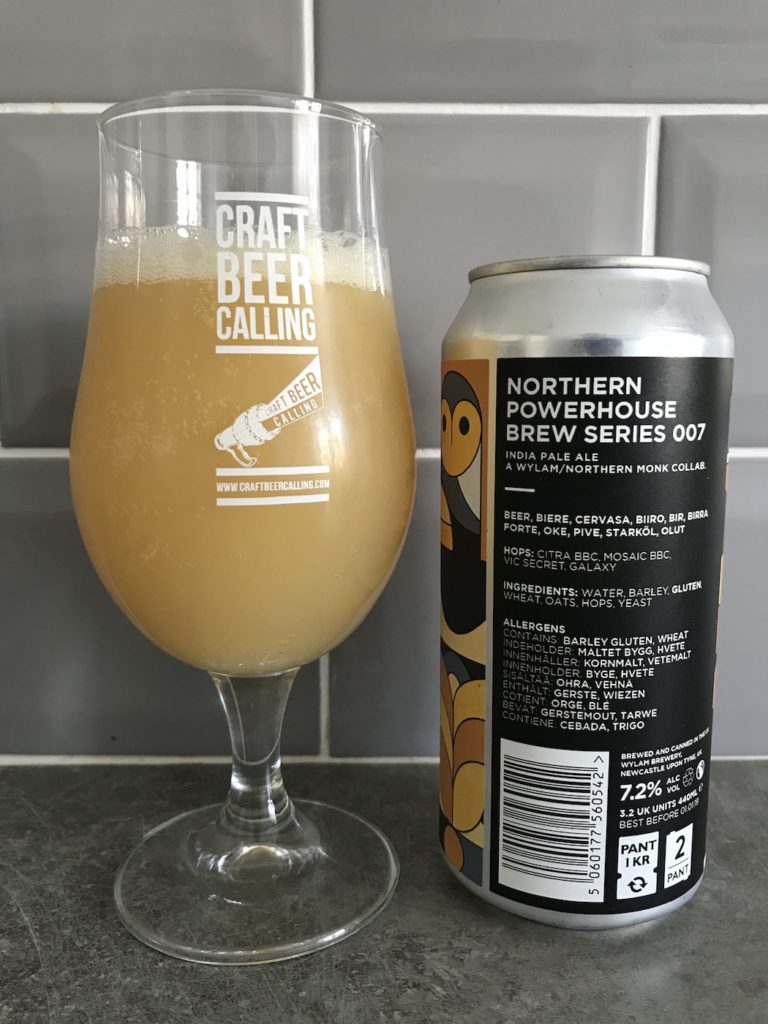 I will literally drink anything Northern Monk put out, they're safe hands, and whether it's something from the now supermarket-appearing core range, or one of their fiesta collaborations, they're always top notch. So needless to say, this was an exciting one. Smells like a big ol' IPA, and tastes quite alcoholic at 7.2%. Murky, and that piney Vic Secret note is one of my favourites. Again, it's a 'classic' Wylam flavour-wise, with pulp fruits and that particular dankness that Wylam IPAs have been all about post-Jakehead. And that's a good thing, just wish there was a certain other funk to it.
008: Double IPA (Box Social)


Lovely enticing colour looks thick and opaque. It's familiar territory, with more than a whiff of the latest Wylam super-strength doubles they've been smashing out this year. Smells light, tastes full on and had to check that it was "only" 8.5% as tastes stronger. A lot of DIPAs can be relatively indistinguishable, but this was one of my faves in recent recollection, a solid example of why the particular style has been so popular in the past few years. Me, I never get bored of them.
So there you go. Better than any Maxïmo Park poem, and longer lasting too. If you haven't got yours yet, you might be too late, but it's certainly worth your time hunting out one of the remaining 6600 cases online. Some bottle shops are selling individual tins, and I spotted I think the Black Lodge beer on at the brilliant By the River Brew Co. at the weekend, so there is more of it out there. If anyone spots the stout on tap anywhere, let me know ?
Contact: https://getnorth2018.com/inspired-by/the-northern-powerhouse-brew-series/
If you're lucky, find The Northern Powerhouse Brew Series at a good local bottle shop, or your best bet is probably online before they're completely sold out – forever.