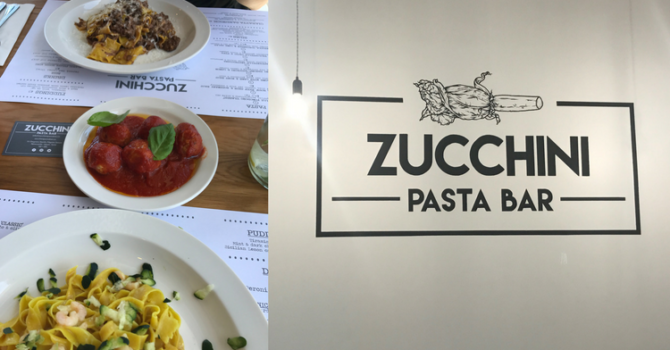 Lot of love for this place! ?
The "pasta-foccused" little hole in the wall is a market which I've been crying out for someone to tackle in Newcastle for a while. I'd put my love for pasta (almost) up there with pizza, but the problem is it's encumbered as a bit of a sit down, take your time dish. And doing takeaway pasta seems so easy, someone should be all over it in the Grainger Market, but the closest we got was in Newcastle was the now defunct Ninety Nine. There's a couple of Italian restaurants in NCL that will do takeaway pasta, but it's just not that special, and not the same when you know it's Costco's finest.
But now we have simple, hand-made pasta, to takeaway in the shape of Zucchini Pasta Bar (55 Degrees North, NE1 6BL). And it's been worth the wait.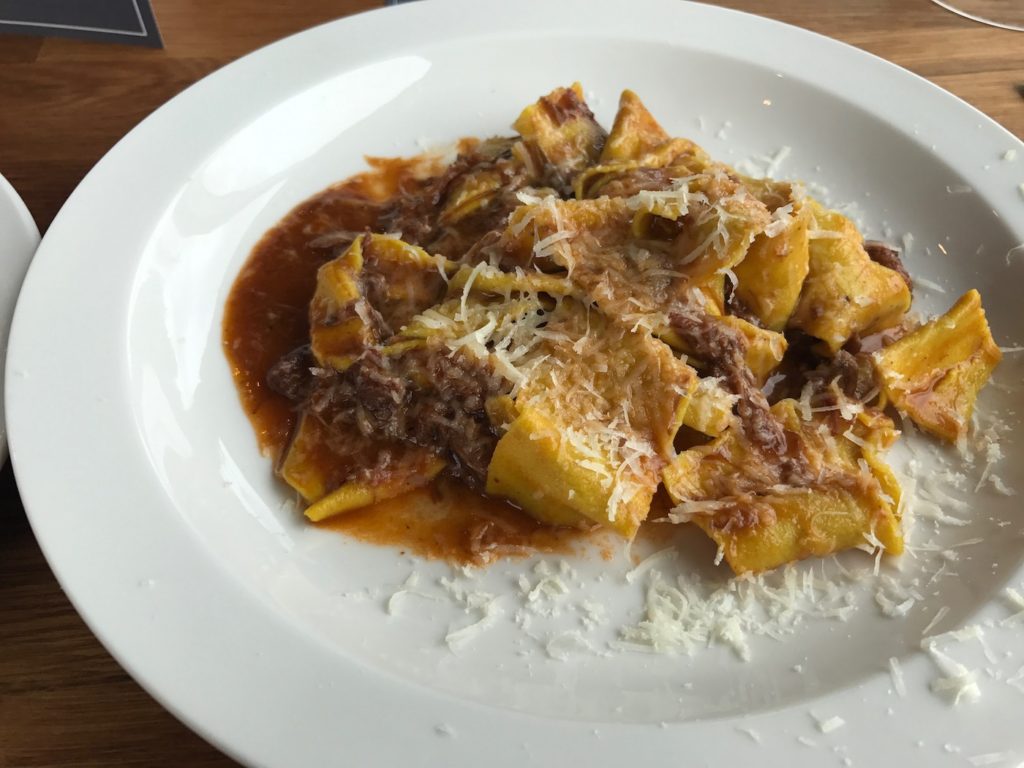 That's next door to Fat Buddha, and about as far away from the lame faux-glitz of in there. It's super barebones, only just been finished, and as with Thai House Cafe, they let the food do the talking. No fucking hashtags. No "look at my tree!"
I mention takeaway because they'll do that, though it is fully-fledged restaurant with service. But it's ideal as a quick lunchtime feed – super casual, and quick service. I reckon there's more than a touch of inspiration lifted from London's Padella, and that's OK with me.
For now, and like Padella, there's a brief menu with a mere seven pastas and a few sides. They're all great – open lamb lasagne, guanciale with chilli, but calling yourself a pasta bar, means the pasta itself has to be first rate, right? It's gorgeous.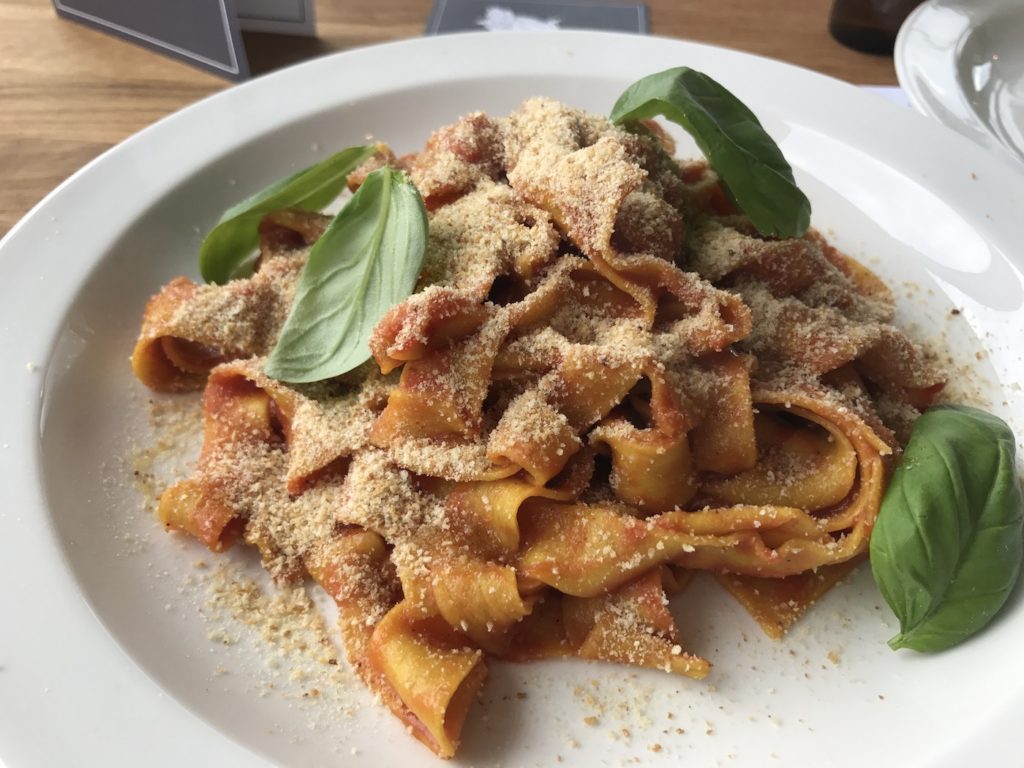 It's just about as good as I've had in Newcastle – made fresh every day, and let me tell you, that makes all the difference. Silky smooth and glistening yellow. Ever made fresh pasta? It's not hard per se, but it's a definite labour of love. I want to make it at home all the time. Can't be arsed most of the time, so my prayers are answered here. Dried pasta has a place, but this is a step change from your 99p dried stuff.
The sauces also hit the mark by doing the pasta justice. Best in class being the heavy hitting, absolutely delicious beef shin ragu (£6, top) with lustrous parpadelle that really shines. Then there's a summery lemon & shrimp tagliereini (£7 and the most expensive thing here) with the eponymous courgette. It's surprisingly light, and good to not see the passé "courgetti" being used, which is NOT A THING.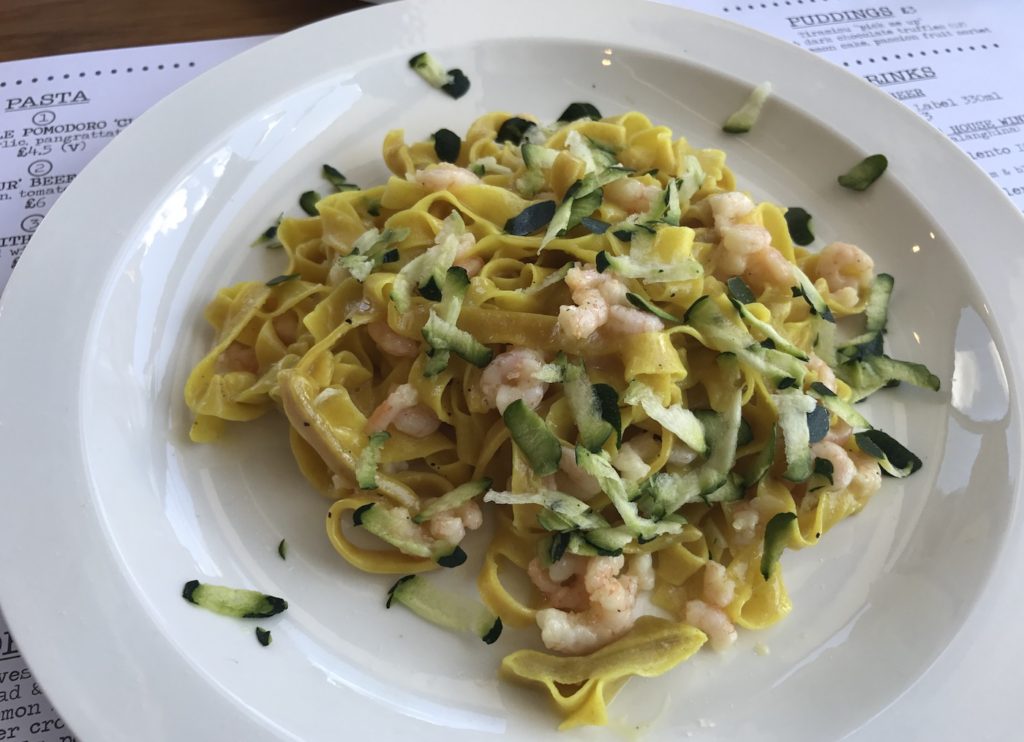 The "dish of 2016" cacio e pepe was just right for me on a miserable Summer day. Big on the pepper, and thought a little gummy towards the end, a fine take on the cheese, pepper and pasta dish that "made" Padella. It's a fiver. These grissini – £2 came with n'duja and the creamiest, but not too punchy gorgonzola, and were wolfed up.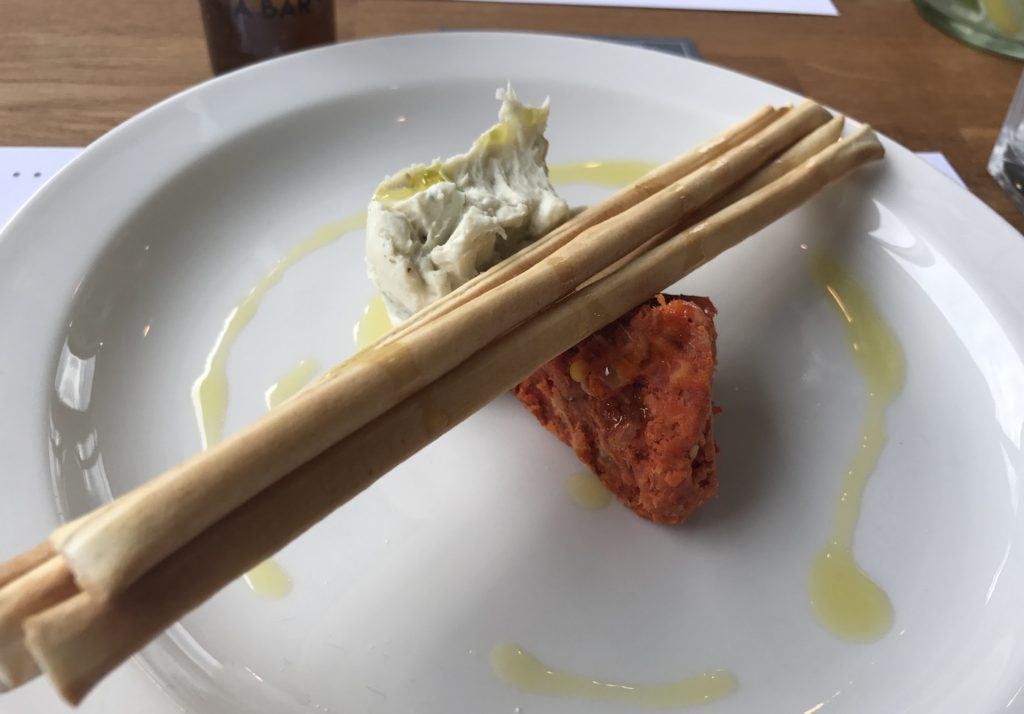 They really haven't misfired for me at all yet. The pasta has occasionally out a little clumped in places (see bottom of the courgette plate above) but I'd imagine they can iron that one out.
These meatballs – £2 – are a little mushy in texture but spiked with a big fennel flavour. The sweet pomodoro sauce, also available with tagliatelle and pan grattato is one of the best things here, and cries out to be dunked with bread. Olives come plentiful, and  zested zealousy with lemon. Again, £2! I foresee a price rise, so get here before it hits.
My initial impressions were 'stingy pasta portion' but actually it's just about right. To be fair, I think I've got a borderline eating disorder when it comes to pasta so I could easily burn through two plates. It's almost pasta tapas, if there's a few of you, order a lot and share for the best experience.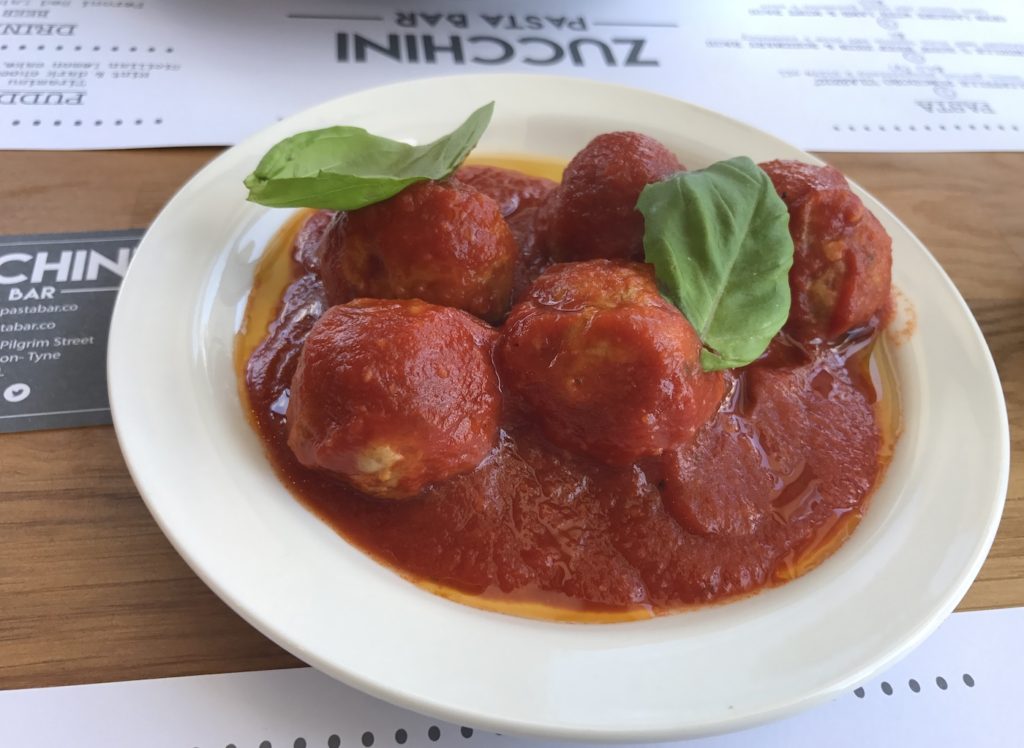 There's wine available for less than two quid a glass, and a few softies, but for now they're closing at 6. I haven't yet had dessert, or the ciabatta sandwiches – it's just way too easy to order the beef ragu again – but they'll no doubt be top. And maybe they're just speaking directly to me, but the 90s/00s indie rock playlist always makes me smile too.
Zucchini Pasta Bar just makes me want to go back and try something else. Given that it's a short menu I hope they blow me away some variety in some specials, but there's really not too many places in town that I've been back to within 2 weeks of opening and tried basically everything.
So a big two thumbs up from me. A fantastic little indie, the kind you wait years for, mops up an untapped market for informal pasta in Newcastle, even on a lunch time. It's been relatively quiet when I've been along since opening but I hope these guys do really well, so please, get yourself along.
Contact: zucchinipastabar.co
Food hygiene rating: Not yet rated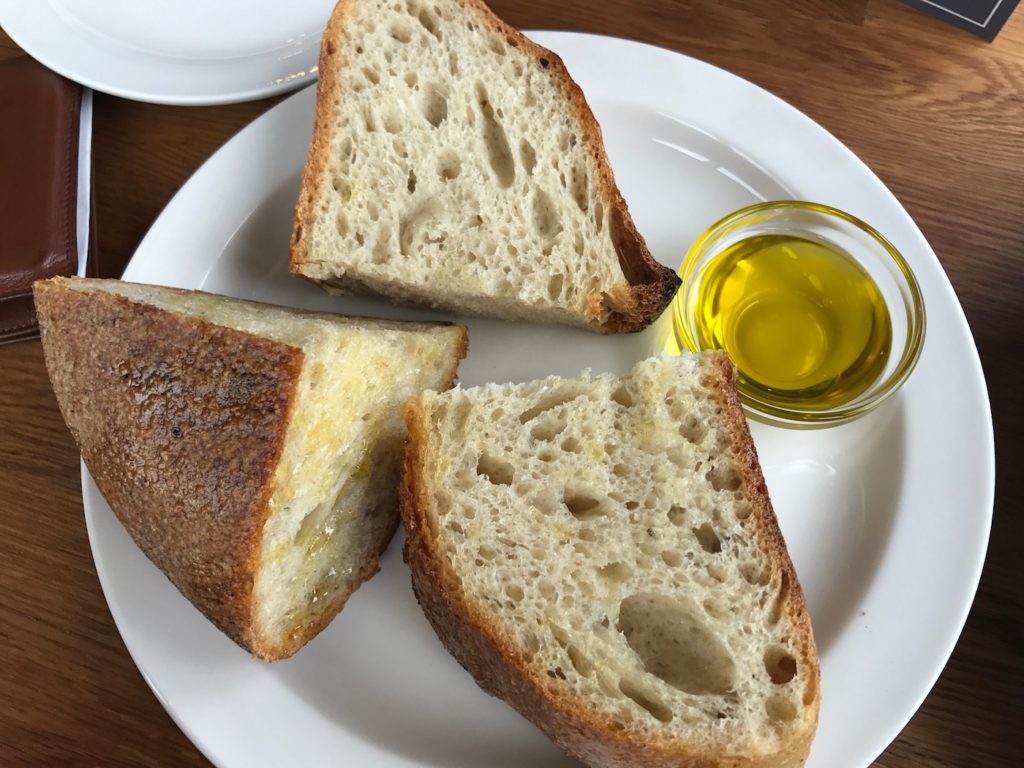 SaveSaveSaveSave
SaveSave
SaveSave
SaveSave
SaveSave